Living in Wellington much of the North Island is easily accessible to me whether by plane, bus or train so I've done it in bits.
I get lots of messages on social media asking for New Zealand travel advice so I decided to sit down and create a recommended 10- day New Zealand North Island itinerary. This one takes in a range of highlights without sucking up heaps of time.
Day 1: Fly into Auckland
Auckland international airport is the largest in the country and an easy entry point to New Zealand, wherever you're travelling from.
There's accommodation for every budget in central Auckland so once you've arrived and collected a hire car, check in and start to get your bearings.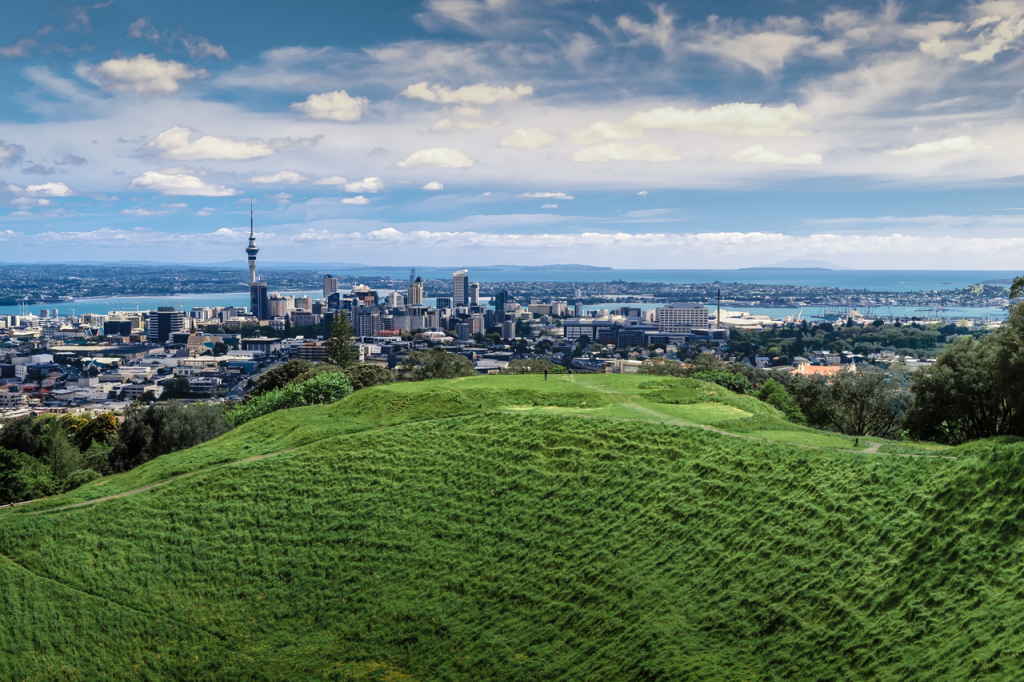 Days 1-3: Explore Auckland
I have a love/hate relationship with Auckland being a big, spread out city. Some eating recommendations are here, and I'd suggest a trip up the Sky Tower to take in the views of Auckland city.
I definitely recommend the Auckland Harbour Bridge Walk and if you're an adrenaline junky you can bungy jump off it or alternatively go skydiving in Parakai or to Rainbow's End, the local theme park.
Recommended day trips from Auckland
Get out of the city and take the ferry to Waiheke Island for wineries and a beach or visit one of the other islands in Auckland's Harbour.
Explore the other islands in Auckland's harbour which are accessible by ferry.
Drive north to Matakana to visit the markets and Matakana Market Kitchen for brunch (The Vegetarian – crispy coated eggs, mushrooms, tomatoes, char-grilled halloumi, rocket & avocado toast with chutney is my pick and pretty much worth the trip from Auckland to Matakana for).
Day 4: Drive from Auckland to Rotorua
It's about a three hour drive from Auckland to Rotorua. If you're keen to visit Hobbiton, stopping in on the way is a great chance to do so to take a break, but be sure to book in advance to avoid disappointment.
Day 4: Explore Rotorua
The smell of sulphur in Rotorua might take a little getting used to, but there's a lot to be learnt here. At the Rainbow Springs nature park you can learn about New Zealand's natural history, native plants and wildlife. They also boast the most successful kiwi hatchery in the world where you can take a guided tour to see the kiwi conservation efforts.
To explore New Zealand's indigenous Māori culture you should visit Whakarewarewa, a living Māori village where the Tūhourangi Ngāti Wāhiao people share their culture and way of life.
Rotorua is full of adventure activities – from zorbing down mountainous tracks to rafting in rapids and mountain biking among native trees and beautiful forests. Lower on the adrenaline scale is the skyline gondola and luge, or just take a walk around the lakes, forests and thermal areas.
Alternatively, if you just want to relax, polynesian spa is the place – a geothermal spa where you can bathe in beautifully warm natural mineral water.
Day 5: Explore Rotorua then drive from Rotorua to Taupo
Day 5: Explore Rotorua and Taupo
Taupō is perched on the edge of Lake Taupō which is New Zealand's largest lake by surface area and about the size of Singapore.
I have fond memories of visiting the hot pools, Huka Falls, the Prawn Park and taking a crazy ride on the Huka Jet as a child.
For something different I'd recommend Lava Glass on State Highway 5 where artist Lyndon Over makes spectacular glass pieces which can look vastly different depending on the light you put behind them. I think the shop could double the prices and still expect them to sell. There is also a cafe and you can watch a glass blowing demonstration for $5 per person.
There is also and an abundance of great cafes and places to eat in Taupo. L'Arte on Mapara Road, Acaicia Bay has been selected as one of Lonely Planet's number one cafe pick for the Central North Island and one of the top 10 eating experiences in New Zealand. It's busy but if you're unable to get a table in the cafe on your first circuit you can wander up to the gallery through the gardens, and then back through the outside mosaic living room. Their pesto and home baking in particular come recommended by the Lonely Planet.
Double Shot Cafe on Horomatangi Street is my more central favourite in Taupo for coffee and their toasted muesli with berries, apple juice and piako yoghurt.
Day 6: Explore Taupo then drive from Taupo to Hawkes Bay
The Napier Taupo Road links Taupo with Hawkes Bay and is about a two hour drive.
Days 6-8: Explore Hawkes Bay
MTG Hawkes Bay, National Aquarium and Ocean's Spa are great places to start with, or if you'd prefer a beach Westshore or Clifton would be my local picks with the sandier Waimarama and Ocean Beaches only around an hours drive away.
I've got some great suggestions for other things to do in Napier in this post, and Hastings is only a hop, skip and a jump away.
Day 9: Drive from Hawkes Bay to Wellington
This is a longer drive of at least four hours. Leave early to prevent getting stuck in traffic, particularly around Otaki which tends to bottle-neck on a Sunday afternoon.
Days 9-10: Explore Wellington
Wellington is a great small walk-able city and the best places to eat in Wellington are of a casual dining style.
My top recommendations for visitors to wellington include visiting the Wellington Botanic Gardens, taking a tour of Parliament, and walking up Te Ahumairangi Hill, Mount Victoria or around the Makara Wind Turbines for amazing views.
You should also definitely visit Te Papa, walk around Oriental Bay and go on the Cable Car. If you're a Lord of the Rings fan then Miramar is your place for the Weta Cave, Park Road Studios and Roxy Theatre.
You also need to experience Wellington's Coffee Culture and I recommend you do so at Red Rabbit in tandem with a Salted Caramel Cookie.
Recommended day trips from Wellington:
This suggested 10-day New Zealand North Island itinerary ends in Wellington. From here, depending on how much time you have available you can either fly home or your next destination, or catch the ferry to Marlborough to tackle New Zealand's South Island.
What do you think of this 10-day New Zealand North Island itinerary?