If you're heading to to Wellington any time soon, here are some of the top restaurants in Wellington City – the best places to eat in my opinion and my experiences there.
Recent years have seen fine dining restaurants in Wellington forced to reduce their opening hours (Logan Brown) or close completely (The White House and Martin Bosley's) as consumers vote with their feet in favour of casual dining in Wellington.
The result is some great, affordable places run by the same restaurateurs. A win for consumers in my mind.
Charley Noble
When available the freshly shucked oysters are a highlight at Charley Noble as was their cute Airmail Cocktail and my Whitebait Fitter Sandwich. Charley Noble is a top restaurant in Wellington but is slightly noisy during busy periods which can make it challenging to converse with a large group of people.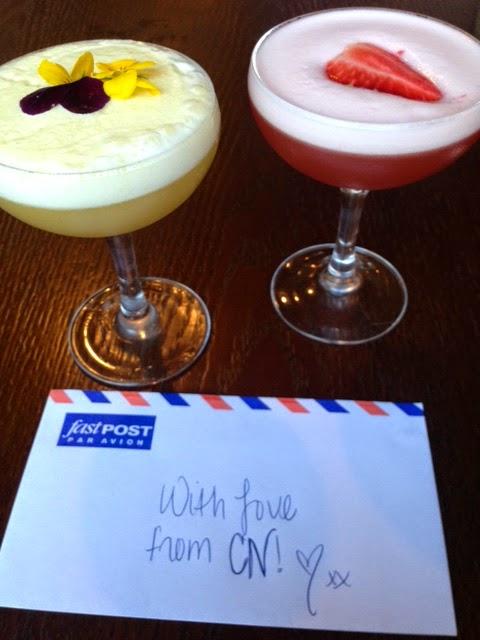 Crab Shack
Crab Shack is one of my favourite places to eat in Wellington. Arriving even at 6 or 6.30pm on a Saturday night you should expect an acceptable 30 minute wait for a table. But if you do have to wait you'll be directed right down the venue, through Shed 5 to another the bar (where the Crab Shack drink specials are not available) to wait.
If you're seated near the visible kitchen you can watch the meals being prepared. The White Sangria works with everything, Salmon and Calamari Rings make fabulous starters and you can't go wrong with the Cajun Catch of The Day. I always feel a little bad not ordering crabs being their speciality but they truly offer some of the best Wellington food and it's well priced.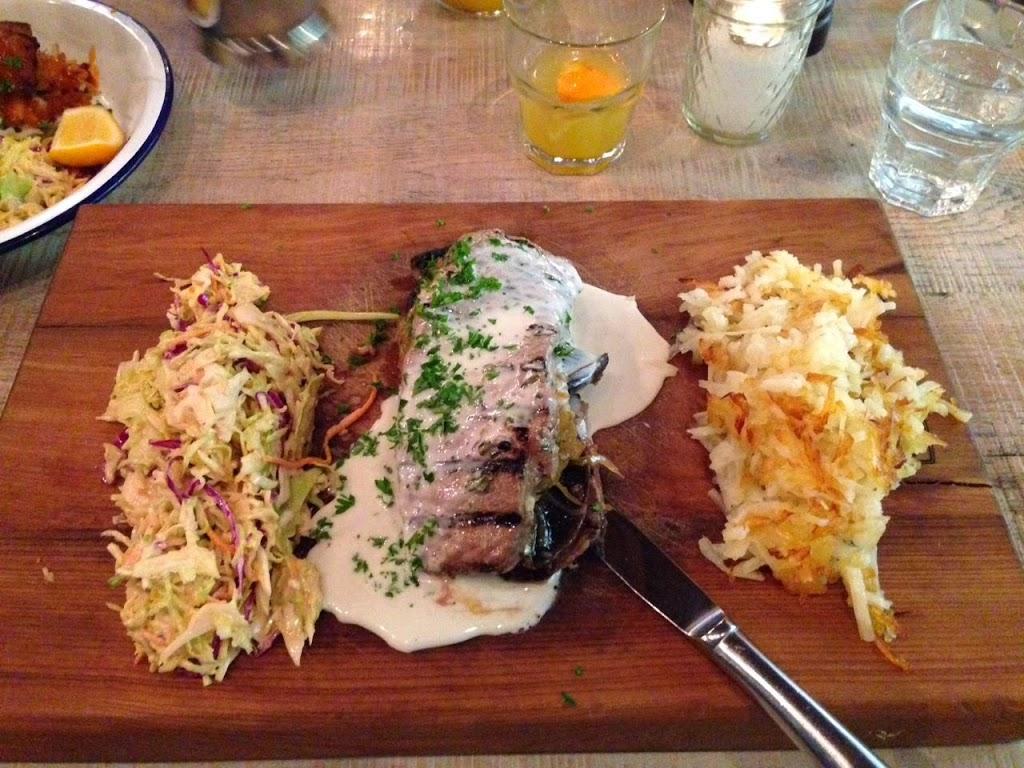 Dragonfly
Dragonfly was quickly listed in the top 20 restaurants in Wellington according to Cuisine Magazine. Asian Fusion is a popular style and the moody, ambient restaurant is my new favourite.
Expect the main restaurant to be fully booked on a Saturday evening, however the space extends right through to a courtyard and bar area at the back of the premises where the same menu is served and a booking is not required.
I love the Cocktail and Desert Samplers giving you a range of flavours when it is just too hard to choose. The Squid, Cheese Parcels and Salmon 2 ways are also brilliant with edgy flavours.
Hillside Kitchen and Cellar
From the moment you walk in the door at Hillside Kitchen and Cellar and are greeted among beautifully set tables, artwork and jars of pickled produce on shelves this is an experience.
Dinner at Hillside is a choice of 5 or 7 vegetarian courses with the option of alcoholic or non-alcoholic drink matches, but they also have a spectacular wine list. There were extra courses on top and each dish was explained by a chef at our table, a truly special experience.
Park Kitchen
Out in Miramar where Weta is located, Park Kitchen is incredibly busy on a Friday or Saturday night so be sure to plan ahead and book a table rather than just rocking up following a movie at The Roxy across the road.
You don't come here for the service – it's slow to start with, but once your order is taken it might get better. They have a $10 cocktail menu on Fridays and Saturdays from 5pm until close as well as a range of other drink specials.
The pizzas and pastas are absolutely divine and the fish of the day always one to consider. I tend to struggle the most here with choosing which of the delicious deserts to order, but they make the perfect finish.
Pravda
Pravda is a favourite Wellington restaurant of mine for a late afternoon glass of wine (they have a loyalty stamp card!). It's proximity to all parts of the Wellington CBD also makes it convenient for lunch meetings and they're famous for their cheese scones.
My risotto was nice but didn't look photographically impressive. The chocolate mud cake however both looked and tasted AMAZING but it's too rich to consume alone.
Rita
Rita reminded me of European restaurants in converted houses – the old villa on Aro Street is small and intimate.
Rita have two services per evening and an ever changing seasonal set three course meal (as well as a vegetarian option). The wait staff tend to leave you alone rather than being over bearing but they explain the menu in a beautiful way (whilst keeping desert a surprise) and are attentive when they need to be.
All the produce was fresh, simple and beautiful and the stuffed zucchini flower side is an absolute must order and was a highlight of my meal. A fabulous place for a special meal or quiet celebration.
WBC / Wholesale Boot Company
Named for the art deco era boot factory the building once housed, The Wholesale Boot Company (WBC) is a busy eatery on Victoria Street.
The range of oysters at WBC is impressive and they are all so good. The tapas menu and the blackboard specials were very difficult to choose between but the squid, ceviche and cheese balls are my personal highlights and what I order when I take friends from out of Wellington.
Cocktails featuring the roof-top honey are real treats and the desert menu, while limited, was still difficult to decide on. WBC is honestly so good, I regularly return with other diners within days of visits.
Other top Wellington restaurants to try:
Capitol

The menu is

certainly

unique – d

on't be put off by Pasta for Breakf

ast!

I had a cheesy gnocchi with mescalin salad and my dining buddy French Toast which was served with fish and capers rather than the traditional syrup and fruit or bacon.

Loretta for their Egg Sandwich. and Crumpets with Lemon Curd
Ombra for Venetian Tapas which reminded me of Italy – t

hough the prawns themselves were a little too authentic for me – still complete with heads and shells!
Don't worry – I've also got you covered if you're on the hunt for the best bars in Wellington to visit or looking for somewhere to go for brunch in Wellington.