My friend Hellen always has her eye on daily deal sites like GrabOne on the look out for fun activities and new places to eat.  Not so long ago she saw a voucher for a guided tour on Kapiti Island and invited me along. For $110 each we were promised a Kapiti Island visit including transport by ferry, a guided walk among incredible scenery, native bushland and birdlife, and to be provided with a fresh, locally caught meal of ika (fish) and chips along with other fresh fare, salads and desert.
I'd been to Kapiti Island once before on a school trip but remembered little more than it pouring with rain and there not being much shelter.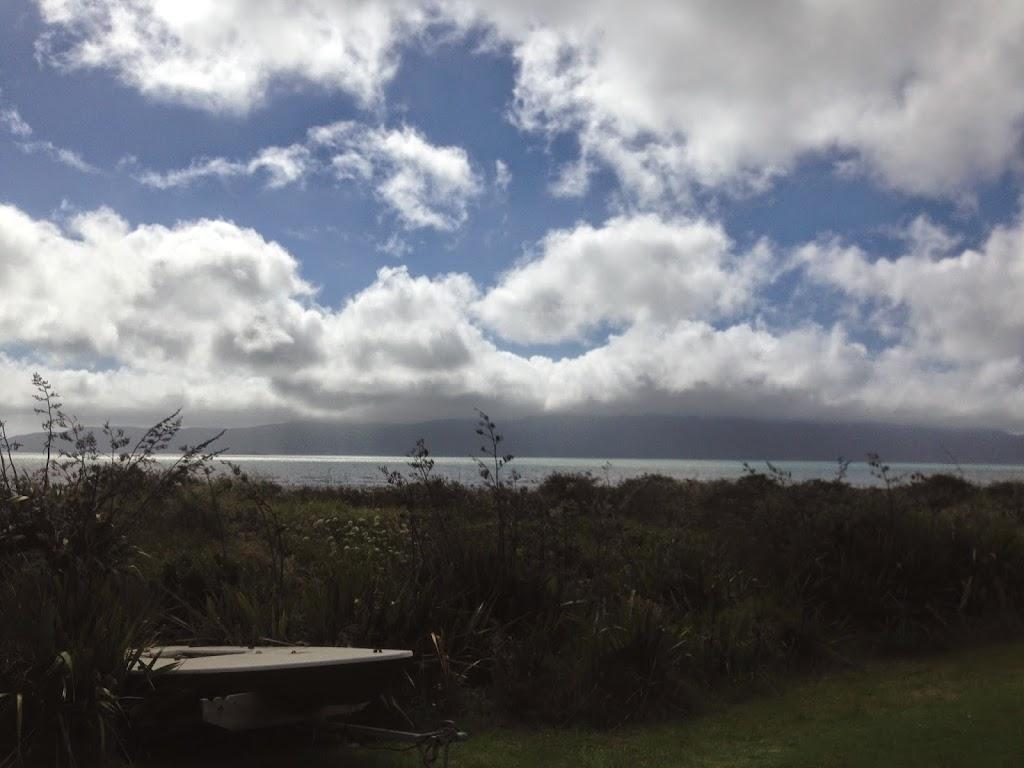 Our Kapiti Island Visit
At 4.45pm on a Sunday evening we checked in at the Kapiti Boating Club (about 40 minutes up State Highway 1 from Wellington) where we watched a video about Kapiti Island before jumping on a boat for the 5km trip to Waiorua Bay at the north end of the island.
A local family who have lived on the island (I hadn't realised people lived there!) since the 1820's run Kapiti Island Nature Tours. We were met by a guide as the boat berthed and wandered to a shelter to learn about the conservation works and flora and fauna. Our guide was genuine, lovely and extremely knowledgeable.
Kapiti Island is now a nature reserve but in its time has been the site of tribal significance, commercial whaling and farmland before the eradication of pests and predators.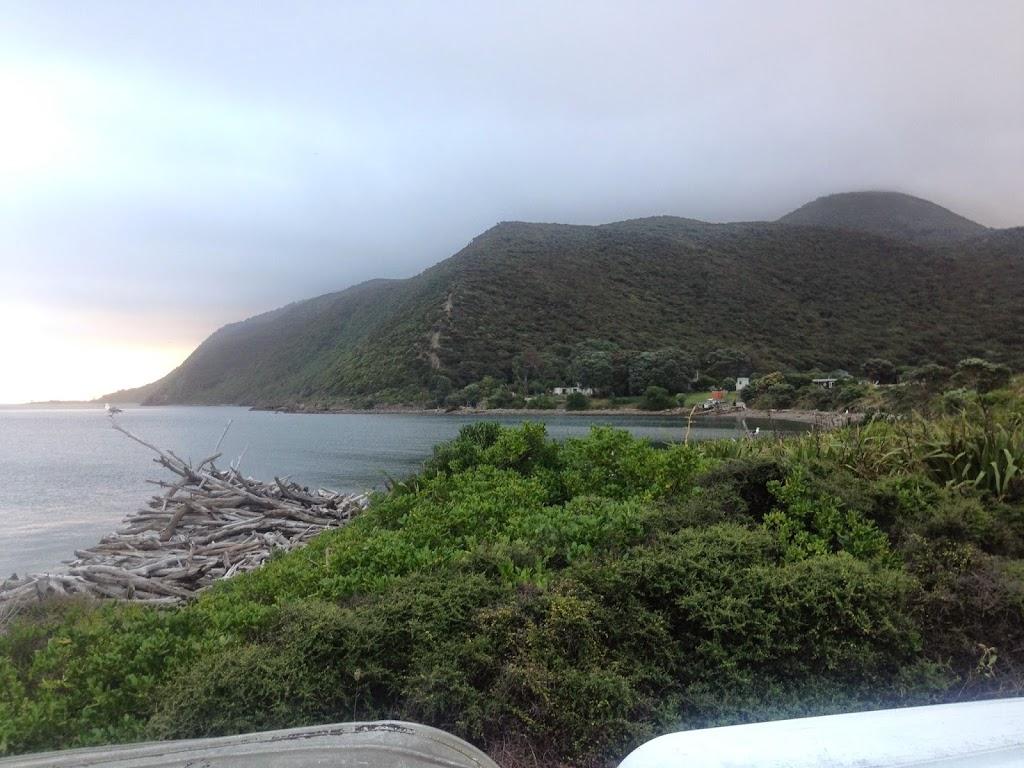 On our walk we saw Tui, Kaka, Weka, Saddlebacks, North Island Robins amongst other birds. It was very cool to see native birds at home in their natural, undisturbed environment and what New Zealand was like prior to civilisation. So peaceful!
I'm no stranger to Tui – two of them hang out in my garden, but there was one yellow Pohutokawa tree which must have had a dozen of them flitting about in the branches. None of them stayed still enough for me to be able to take their photo.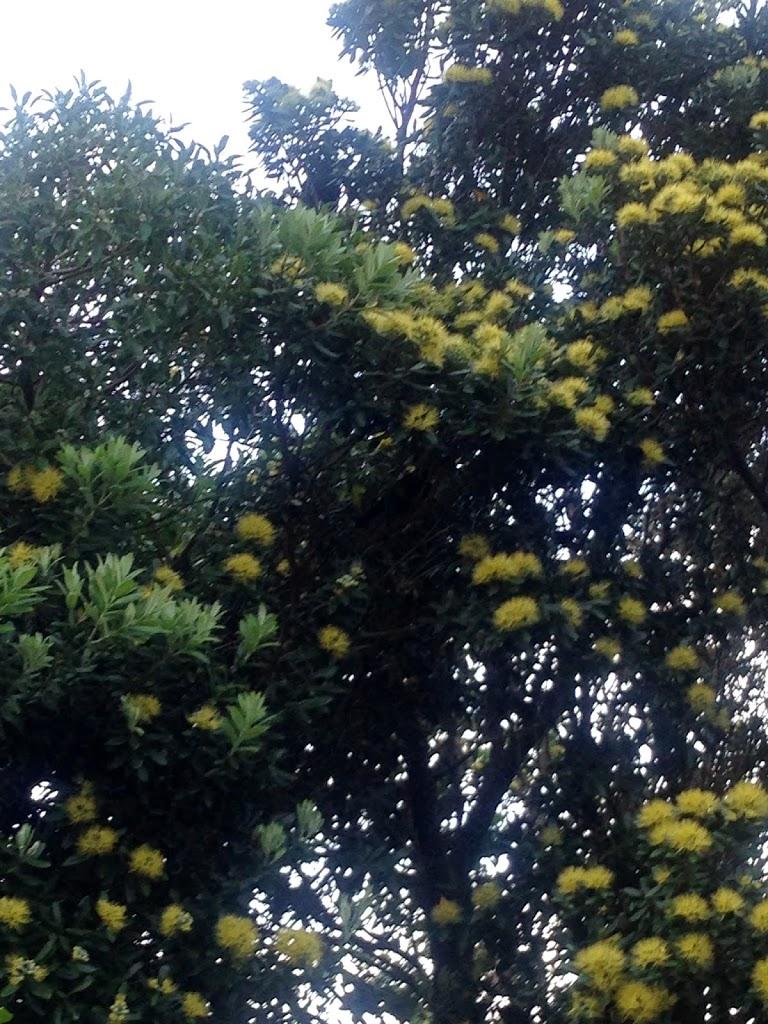 I felt that at 14 (plus guide) our group was too big. Particularly if you were trying to take photos, as soon as the back of the group caught up with those of us making an effort to be near the front, the birds were scared off.
A few particularly aggressive Kaka jumped on the shoulders of outside diners and in several cases, came away with food.Back at the lodge the meal went above and beyond my expectations – firstly by providing wine and snacks to socialise over at the lodge while waiting for our meal, and then by the standard of the food. I only felt sorry for the kitchen hands as without being on a town water supply, there surely can't  be a dishwasher.
Our boat returned to collect us at 8.30pm and we were delivered safely back to where we came from. I could have happily stayed much longer!
Kapiti Island Nature Tours offer a range of tours for a Kapiti Island visit including overnight trips. Have you been? Or even heard of it? Are there similar conservation projects where you live? Pin the image below for later.