Resuming service in late September 2022, the Northern Explorer train trip, running between Wellington and Auckland is the longest of the Great Journeys of New Zealand.
The trip takes around 11 hours with ticket prices starting from $119 making it a tourism 'must do' rather than a convenient or budget means of transport.
Typically I'd fly between these two major cities which takes only an hour costs as little as $45 booked enough in advance. But a year ago my eyes were opened to the beauty of the scenic routes these trains travel and I quietly made it my mission to take these three great journeys.
The Northern Explorer train from Wellington to Auckland departs Wellington at 7:55am on a Wednesday, Friday and Sunday so it makes little sense to someone typically working weekdays to take the train to Auckland for a weekend, but I finally did it recently when I didn't need to be at work on a Monday and could grab a cheap flight back.
The Auckland to Wellington train departs at 7:45am on a Monday, Thursday and Saturday.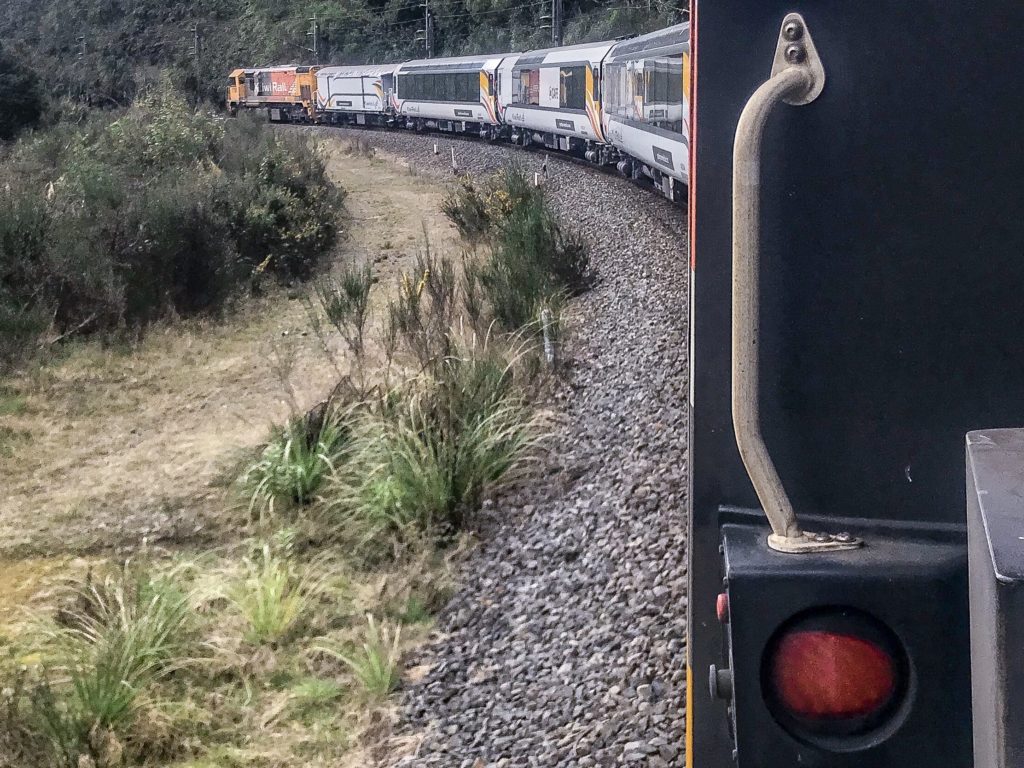 Onboard the Northern Explorer train
Being armed with plenty of snacks (thanks Mum!), water and a keep cup full of coffee when I embarked meant I bought only a glass of wine ($8.50) from the on-board cafe which is stocked largely with Wishbone products. This carriage is spacious and quieter for those wanting to eat their ice cream in peace.
There is no Wi-Fi on board which meant I mostly sat staring out the massive expanses of windows and listening to the location-relevant audio commentary through a headset when prompted by the screen at the front of the cabin. The commentary covers the history and culture of the areas and the local railways as the train passes through.
An open viewing cabin at the rear of the Northern Explorer train is available from the Kapiti Coast onwards for fresh air and better photo opportunities. There were several warnings that anything dropped over the side would remain there
Highlights of the Northern Explorer train journey
It's definitely a novelty seeing landscapes not visible from the road and from around 11:15am we hit some stunning scenery including snowy mountains and trespasses over viaducts.
As well as farmland, coast and New Zealand's central plateau there are glimpses of old-school rural New Zealand where industry was once thriving and the railway busier. In a way it's unfortunate the Northern Explorer cannot stop more bringing life back to these towns, especially given the number of children and adults who waved at the train as it passed.
My favourite areas for scenery were the desolate landscapes around Waiouru and where mountains were off in the distance. In early Spring it's still ski season in New Zealand so the mountains were covered in snow but there are baby farm animals, blossom on trees and Spring flowers out the window.
New Zealand's South Island also offers two great journeys: the Tranz Alpine runs between Christchurch and Greymouth and the Coastal Pacific between Christchurch and Picton.
Pin this post for later!