Just an hour's drive from Wellington is Martinborough, a boutique wine region which produces around 1% of New Zealand's wine.
I've rounded up the best Martinborough wineries, but certainly the super helpful Information Centre near the Square can provide you with advice to make the most of your time in Martinborough.
Luna Estate
133 Puruatanga Road
Confusingly Luna Estate has two addresses – the larger one regularly hosting events such as weddings and the smaller being the site of a restaurant and cellar door for tastings.
The tasting cost $10 per person, refunded with a wine purchase. We were able to get a table without a booking at around 11am on a Saturday where the attentive waitress explained each of the wines very thoroughly.
We took away a bottle of the Estate Sauvignon Blanc, with the Estate Reisling being another firm favourite of mine.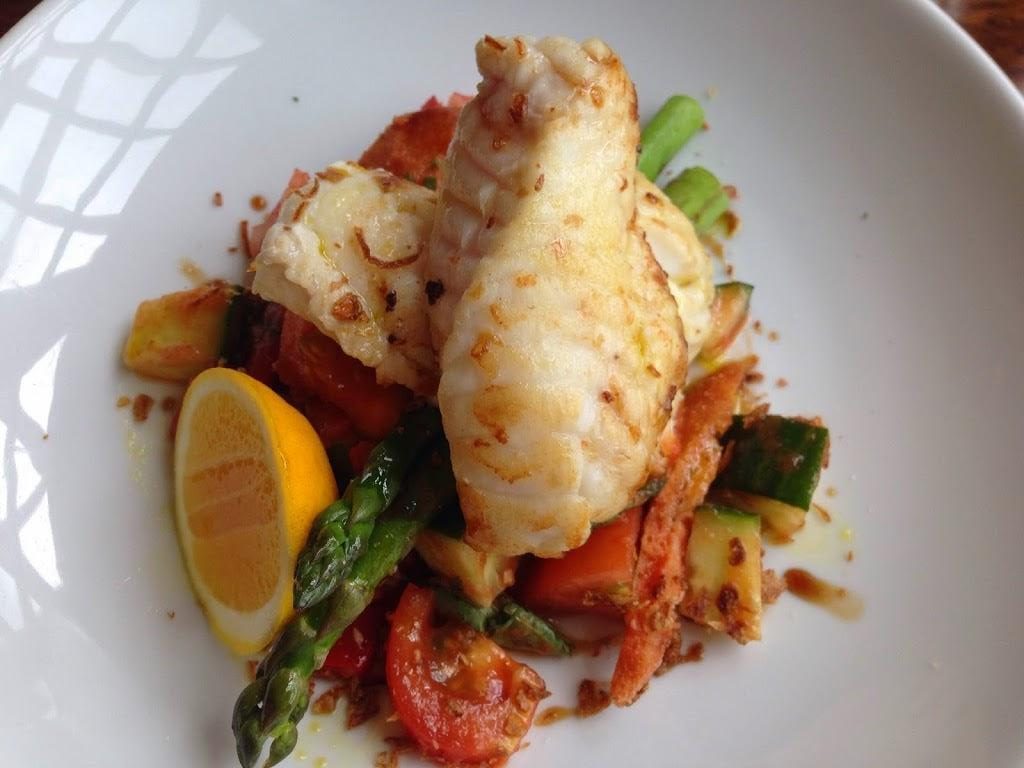 Poppies
91 Puruatanga Road
In my opinion Poppies is the best Martinborough winery to visit for lunch. You need to book at least three weeks in advance and offer a beautiful tasting platter. The venue looks like beautiful place to hold a wedding and the charismatic Poppy, the winemaker the winery is named after runs tastings along with her staff.
It was the Poppies Pinot Gris that we choose to drink with our platter. We also took a bottle home.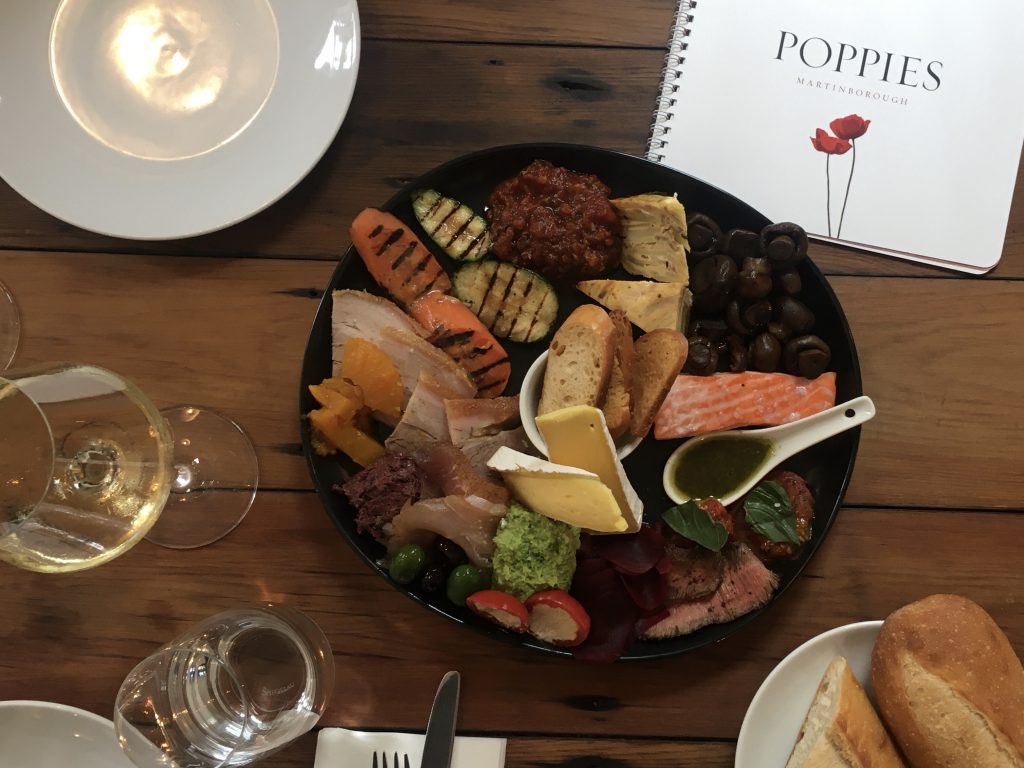 Tiro Hana Estate
42 Puruatanga Road
I'd recommend Tiro Hana Estate winery for desert and a look in their Emporium. It's a stately building with several rooms but note before visiting that they don't offer wine tasting during lunch hours.
Margrain Vineyard
99 Ponatahi Road
Margrain does a very generous tasking – $10 or $15 per person depending on how many wines you'd like to try and they allow sharing should the driver want a sip or two. The tasting price is waved with a wine purchase of $50 or more.
If it's a beautiful day their extensive lawn alongside the vines is the place to go for a tasting flight and platter.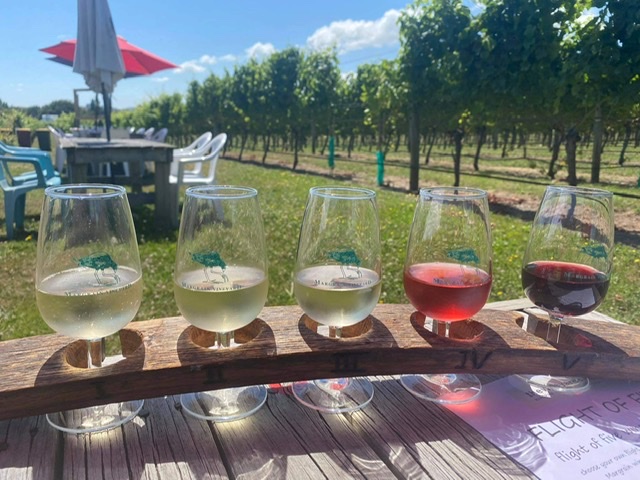 While bubbles is my favourite here, friends completely disagree with me and are strong believers in the rose. I took away a bottle of the Margrain Chenin Blanc and a Margrain Cut Cane Chenin Blanc dessert wine which didn't sit in my wine rack for long.
Nga Waka
6 Kitchener Street
Fonzie, a retired working dog appears to be living her best live among the vines at Nga Waka's Home Block, one of 7 small vineyards around Martinborough. 60% of what they grow is Pinot Noir and Chardonnay makes up the greatest proportion of their whites.
They don't charge for tastings at Nga Waka, but hope people enjoy their wines enough to make a purchase – which we did, a bottle of the Three Paddles Riesling 2016.
The Sauvignon Blanc 2021 had particularly nice fruitways – tropical, citrus upfront, and grapefruit as you swallow. Their 2020 wines also appear to be shaping up nicely.
Nga Waka's new cellar door is due to open in late 2022.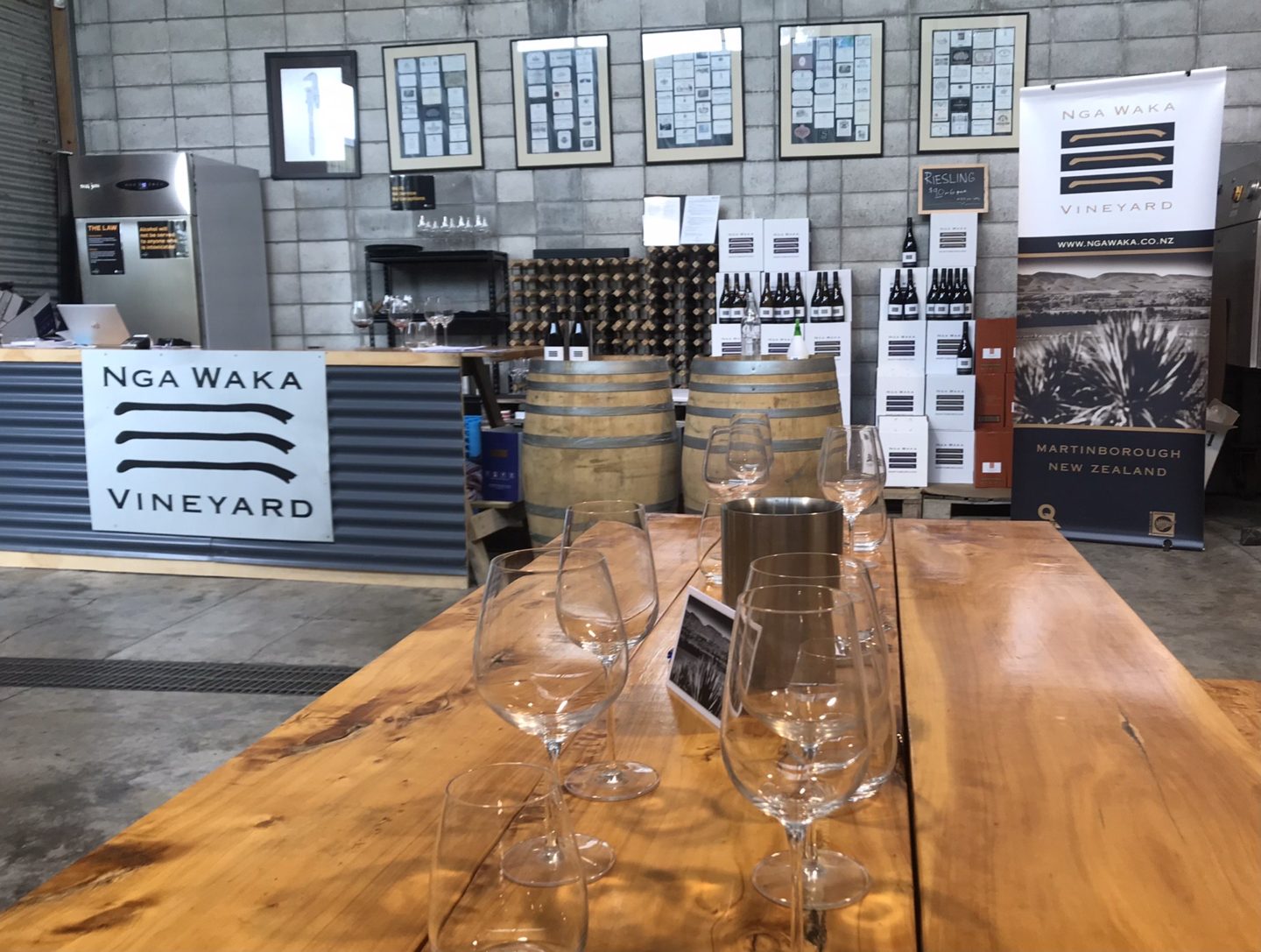 Te Kairanga Wines
89 Martins Road
As well as wine tastings for both Te Kairanaga and Martinborough winery, Te Kairanga Wines offers Lighthouse Gin tastings. In winter they also serve mulled wine. In summer I highly recommend sitting outside in their beautiful picnic area with a few cheeses.
Escarpment
275 Te Muna Road
An unexpected find, Escarpment offer a thorough mixed varietal tasting or pinot noir tasting for $10 each. They were adaptable and allowed us to try their rose as well as the mixed varietal tasting flight which was brilliant.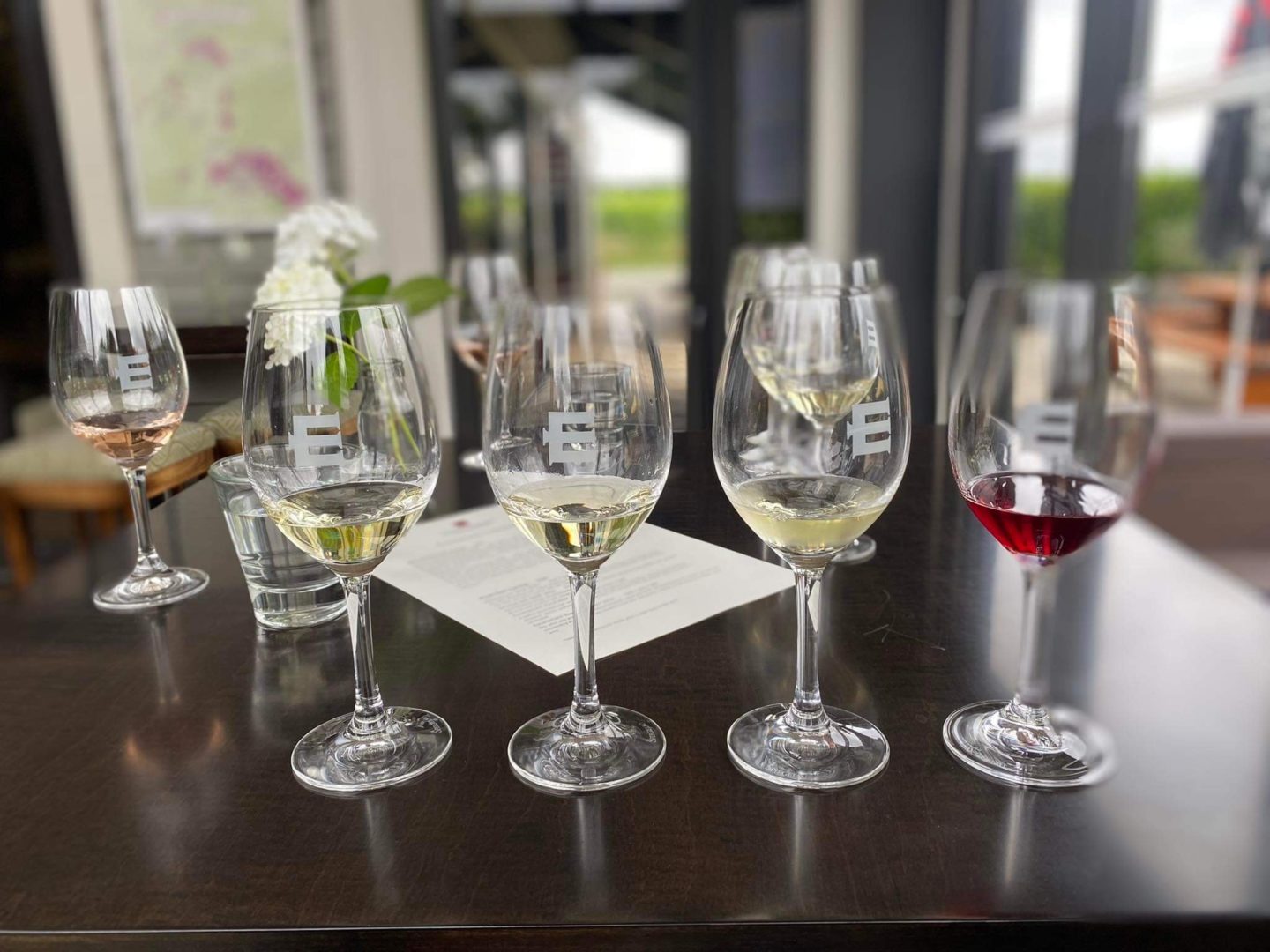 How to get to Martinborough from Wellington
Trains run between Wellington and the Wairarapa. At the weekends they only go twice per day in each direction.
If you're visiting at the weekend take the 9:55am Wairarapa line from Wellington to Featherston where you'll arrive at around 10:55 and transfer to a bus which gets you to Martinborough just before 11:30am.
You can then hire bikes from Green Jersey to visit the vinyards of your choice (groups of wobbly cyclists is a common site!) and Puruatanga Road is in easy reach for a decent number of the best Martinborough wineries close together.
The bus from Martinborough departs just before 5pm to connect to the 5:25pm Wairarapa line train from Featherston.
Unfortunately, more often than not I've found buses replace trains on this line at the weekends so they can do work on the rails which makes the trip longer and more painful. If you can convince someone to sober drive for you, driving is definitely the way to go!
If reading about New Zealand wine regions is of interest you may appreciate my previous posts on the best New Zealand Wineries to visit, and the unique wine regions of Marlborough and Waiheke Island.