Just over an hour's drive or train journey from Wellington on New Zealand's South East Coast is the much less hectic, rural, Wairarapa region.
There are plenty of things to do in the Wairarapa. Being just over an hours drive from Wellington, over the course of many visits I've visited Castle Point and Stonehenge Aotearoa. I've walked The Pinnacles Track, spent time on the deck of the White Swan, explored wineries, splashed in the Greytown Pool and discovered where to buy the best fruit ice cream.
Wondering what to do in the Wairarapa? Here are the best things to do in the Wairarapa (in alphabetical order):
Cape Palliser Lighthouse
Cape Palliser is an hours drive from Martinborough in South Wairarapa. Cape Palliser Lighthouse was built in 1897 and was originally fueled by oil. It is owned and still operated by Maritime New Zealand and is up a steep 253 steps up from the carpark.
New Zealand's largest fur seal colony also hangs out at Cape Palliser, with pups around November to January.
Castlepoint
Castlepoint features another lighthouse, perched on Castle Rock. It's generally safe to swim in the lagoon, or you can surf, climb the hill for spectacular views or go fishing.
The Gladstone Country Inn
If you're hungry and want to head somewhere different for a meal, the Gladstone Country Inn (also known as "the gladdy") is a historic pub which is seemingly in the middle of nowhere . The gladdy offers wine from the surrounding Wairarapa vineyards as well as serving hearty but fancy food.
Greytown
Greytown is a must visit in the Wairarapa. Small towns like Greytown (which comes with it's own micro-climate temperature and reminds me of Stars Hollow, the setting of Girlmore Girls) offers a dose of quieter living with wine, beaches and scenic walks in it's vicinity.
But there are also boutique shops, gorgeous cafes such as The Offering, restaurants and beautiful bars like the White Swan, and a half-decent supermarket to stock up on picnic supplies. I guess I'm starting to understand why people choose to commute to Wellington from somewhere seemingly so far away.
Lake Ferry
The Lake Ferry Hotel is on the beautiful Lake Onoke and overlooks Palliser Bay. It's one of the oldest licensed hotels in New Zealand with a clientele which is a fun mix of locals and visiting Wellingtonians.
Martinborough and the Martinborough wineries
Martinborough is a small village to visit in the Wairarapa which gets particularly busy with Wellingtonian's visiting to sample wines on summer weekends. As well as wineries there are also cute boutique shops, cafes and places to stay.
Some of the best Martinborough wineries are quite densely located and ticking them off one by one on bikes is a popular sport.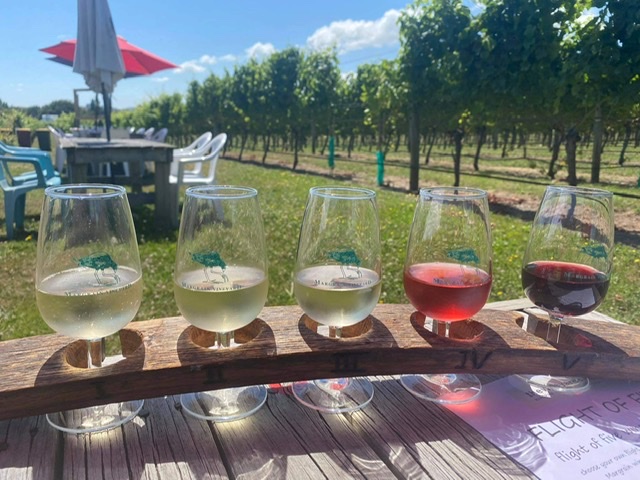 If you're heading back to Wellington from Martinborough be sure to make a quick stop at C'est Cheese in Featherson – a small shop and cafe with an amazing selection of cheeses to go with the bottles of wine you've no doubt picked up.
Ngāwi
Ngawi is a small, rustic fishing village with classic kiwi baches, fishing boats and tractors on the beach. A food caravan serves hot food and drinks.
Walking on quiet rugged beaches where you get totally windswept thanks to Cook Strait in the middle of winter makes you feel fully alive and like the planet is a far less crowded place than it in fact is.
Drive further along the wild coastal road for a view of the sharp volcanic rocks on which the seals rest.
Pūkaha National Wildlife Centre
Pūkaha National Wildlife Centre is 30km north of Masterton. It's also around 2 hours drive north-east from Wellington on State Highway 2 and not a much longer drive if you're heading south from Napier making it a great stopping point. It's an unfenced sanctuary for native wildlife in 942 hectares of forest.
Endangered New Zealand birds are bred at Pūkaha (formerly Mount Bruce) for release all over New Zealand, and wild kōkako and kākā fly overhead in the forest. I particularly enjoyed seeing the North Island Brown Kiwi in the nocturnal house and timed my visit to see the Eels and Kākā being fed (at 1:30pm and 3:00pm daily respectively) whilst spending around 2 hours following the aviary loop on a self-guided experience.
While you book for a start time your self-guided entry ticket is available all day so it doesn't matter if you arrive early or late. Using the Get Your Guide app to book meant a small discount was applied compared to booking directly and the ticket was ready to scan in the app. Check out this Instagram Reel of my visit.
Putangirua Pinnacles
The Putangirua Pinnacles, near Cape Palliser in the were the rock formations used in the Dimholt Road (aka The Paths to the Dead) scene in the third film in the Lord of the Rings series – The Return of the King.
A Department of Conservation track will leads you to a lookout where you have a view of the Wairarapa Pinnacles before you walk down and through them. The track timing estimates on the signs are very conservative – it took about 45 minutes each way.
You could combine a walk with a visit to the Cape Palliser Lighthouse which is 30 minutes further on.
Riversdale
Within an hour's drive of Masterton, Riversdale encompasses what I picture New Zealand Summer holidays looked like for my parent's generation (though with a campsite and older holiday homes).
Riversdale has a 4km long beach, golf club, general store (also the local fish and chip shop) and not too much else – a perfect spot for swimming (between the flags outside the surf lifesaving club), surfing and fishing.
Stonehenge Aotearoa
For a quite different place to visit in the Wairarapa, take the 70 minute guided tour or self-guided walk around Stonehenge Aotearoa, an open-sky observatory which is a modern adaptation of the stone circle henges found around the world. Stonehenge Aotearoa has a similar size and appearance to the famous Stonehenge in England.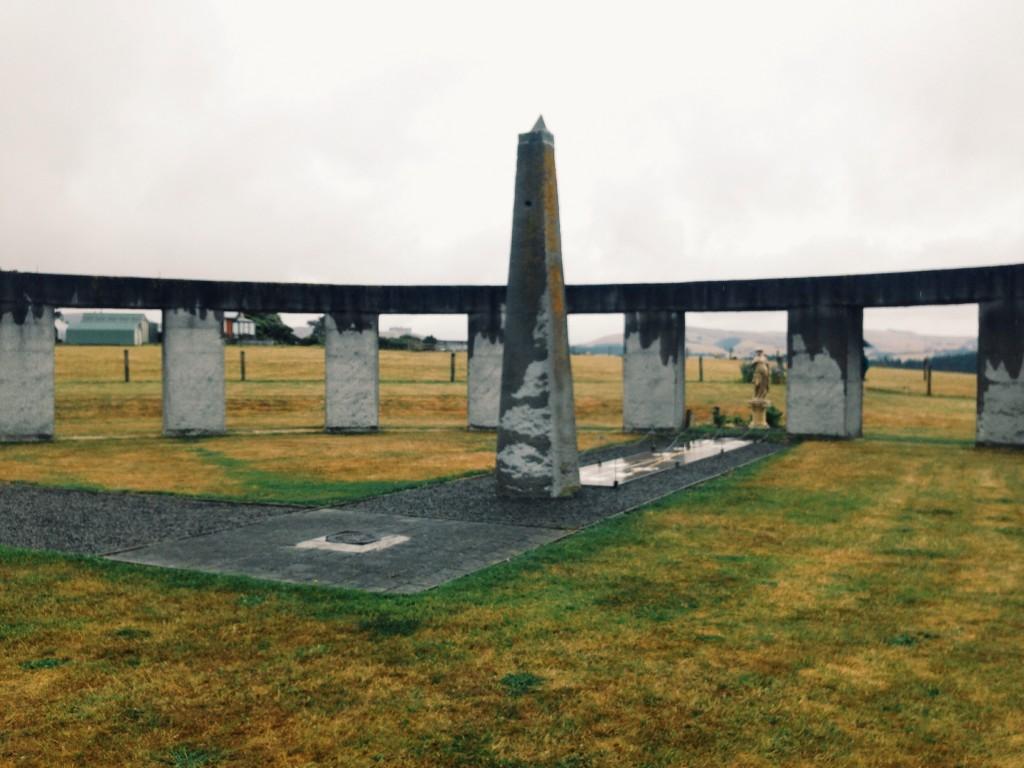 Tui Brewery
The Tui Brewery is a 50 minute drive north of Masterton in Mangatainoka. The famous 1930's brewery tower is iconic and while the beer is no longer brewed here, you can tour the buildings on the site and stay for lunch.
Tora
Tora is an hour's drive east of Martinborough. The road to get there is narrow, windy, largely gravel, and towards the end of the drive you hit shingle roads and lose cell phone reception.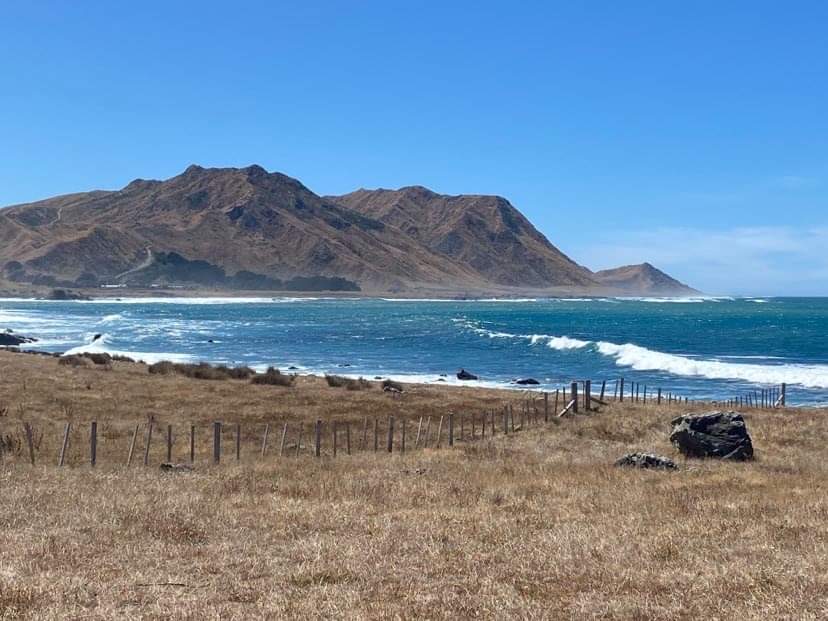 The beach feels a bit like the end of the world. It's covered in fine stones and the waves are strong. Along the coastline you'll see people fishing, diving and surfing as well as people hiking and mountain biking.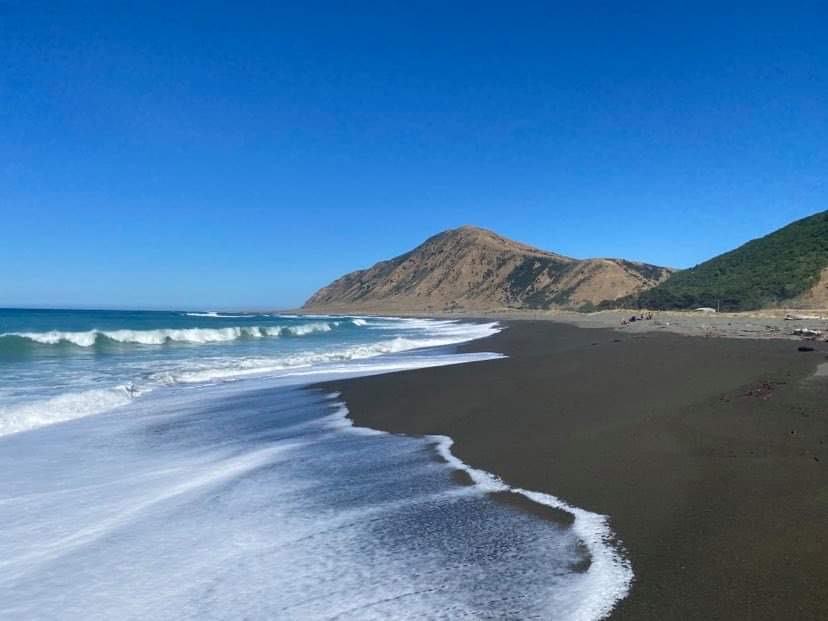 You must visit the Wairarapa if you have more than a couple of days in Wellington. One of the last Wairarapa attractions I still want to visit is White Rock, near Tora.