The Coastal Pacific train (at one point named the TranzCoastal) is a long distance South Island passenger service between Christchurch and Picton run by Great Journeys of New Zealand. As of late 2022 it runs in both directions on Thursday, Friday, Saturday and Sundays.
The service has had a disrupted time in recent years – significant damage was caused to the railway line by the 2016 Kaikoura earthquake which put it out of service for around two years.
I'd originally booked to take the Coastal Pacific train from Christchurch to Picton in April 2020, but the pandemic meant that the service was suspended again in late March, it then temporarily resumed in mid-October 2021 on a less frequent mid-week schedule which didn't make it "weekend friendly" for those working Monday to Friday.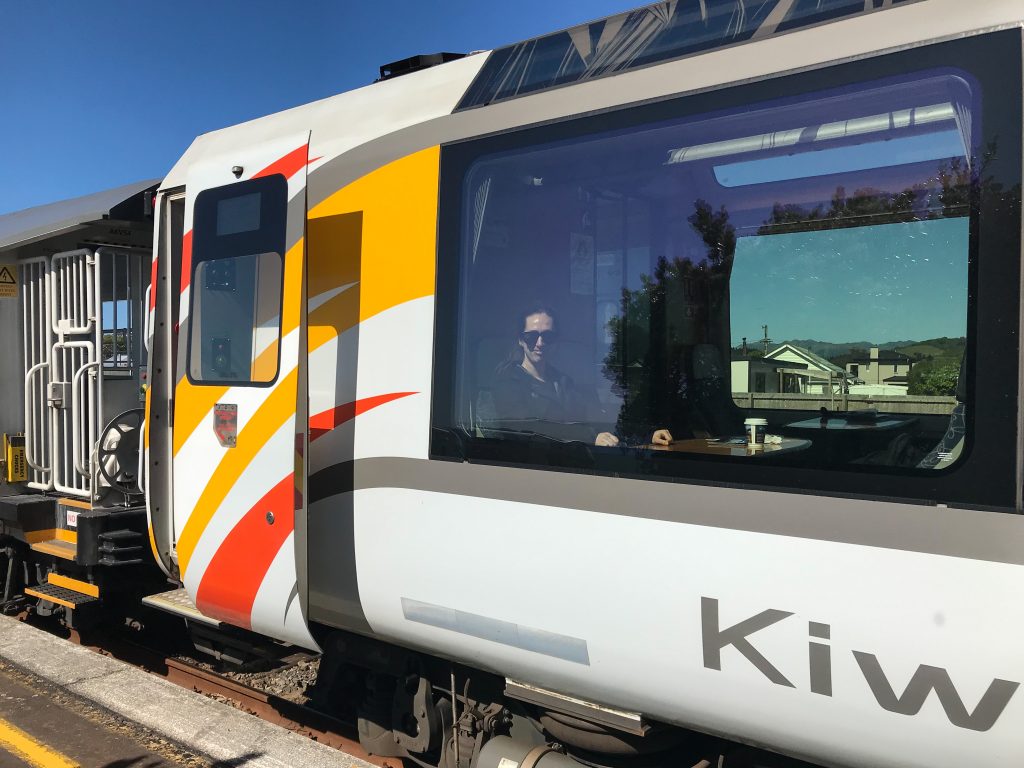 The Coastal Pacific Train has a 7am departure time from Christchurch Station in Addington, so I flew into Christchurch on a Wednesday evening, stayed the night at Jailhouse Accommodation, and took the train and Interislander ferry to Wellington on a Thursday.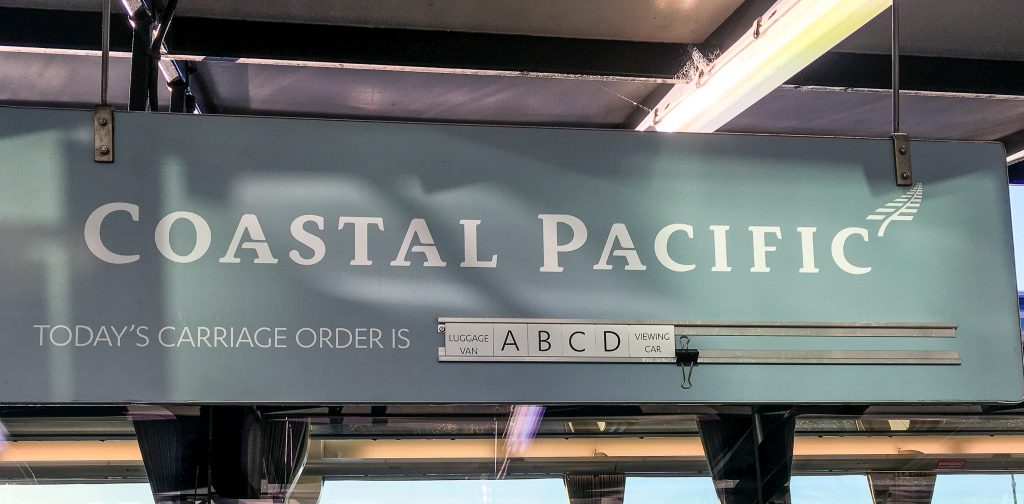 Being a weekday in early December during a period where New Zealand's border is closed to International visitors meant it was pretty quiet. Each group of passengers had been allocated seats on right-hand side suggesting this would be the side with the best views from the panoramic windows.
Wearing a face covering is currently mandatory on flights around New Zealand and on public transport in Auckland, however it's merely encouraged and not compulsory on Great Journeys of New Zealand trains.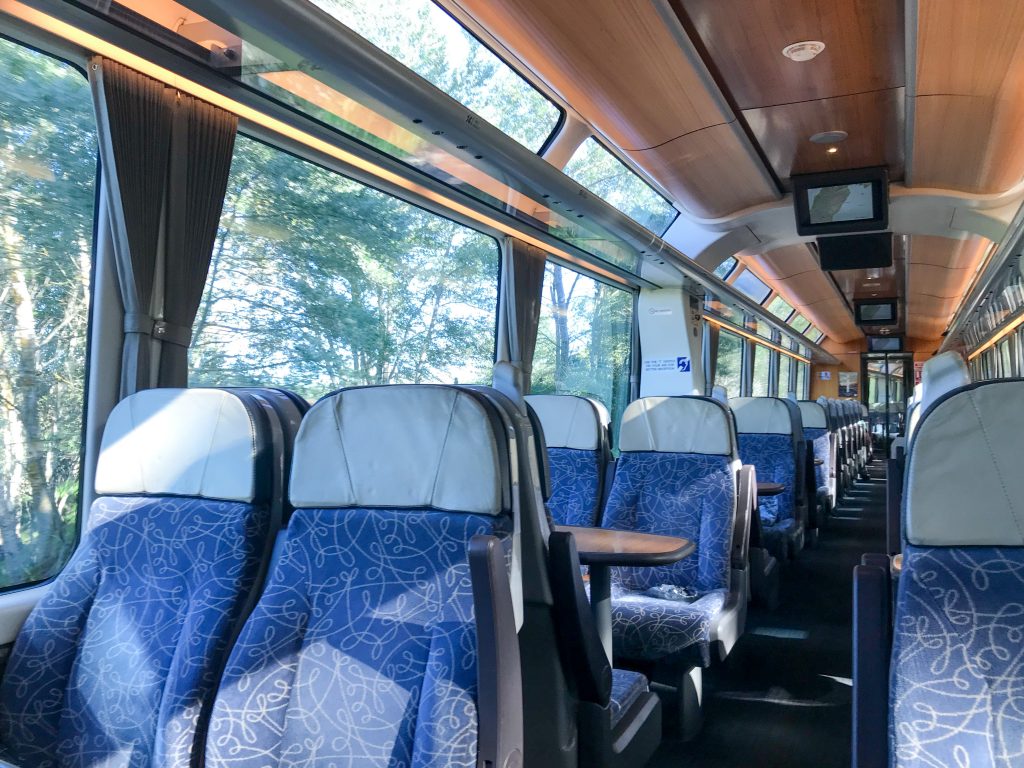 The onboard cafe had surprisingly good coffee as well as Wishbone food items, a few treats such as ice creams and a range of alcoholic beverages. They were already open and serving passengers as we departed.
Due to over-catering there were a couple of offers where you could get a free hot drink with certain food items. Everything comes packaged and in disposable cups so I was disappointed to discover that while they used to recycle, they can't currently "due to covid" and everything is trashed.
The scenery is truly terrific and very different to what you see on the Northern Explorer train between Wellington to Auckland-in the North Island, or on the TranzAlpine train. After leaving the industrial parts of Christchurch we first passed through Canterbury farmland with running calves and lambs.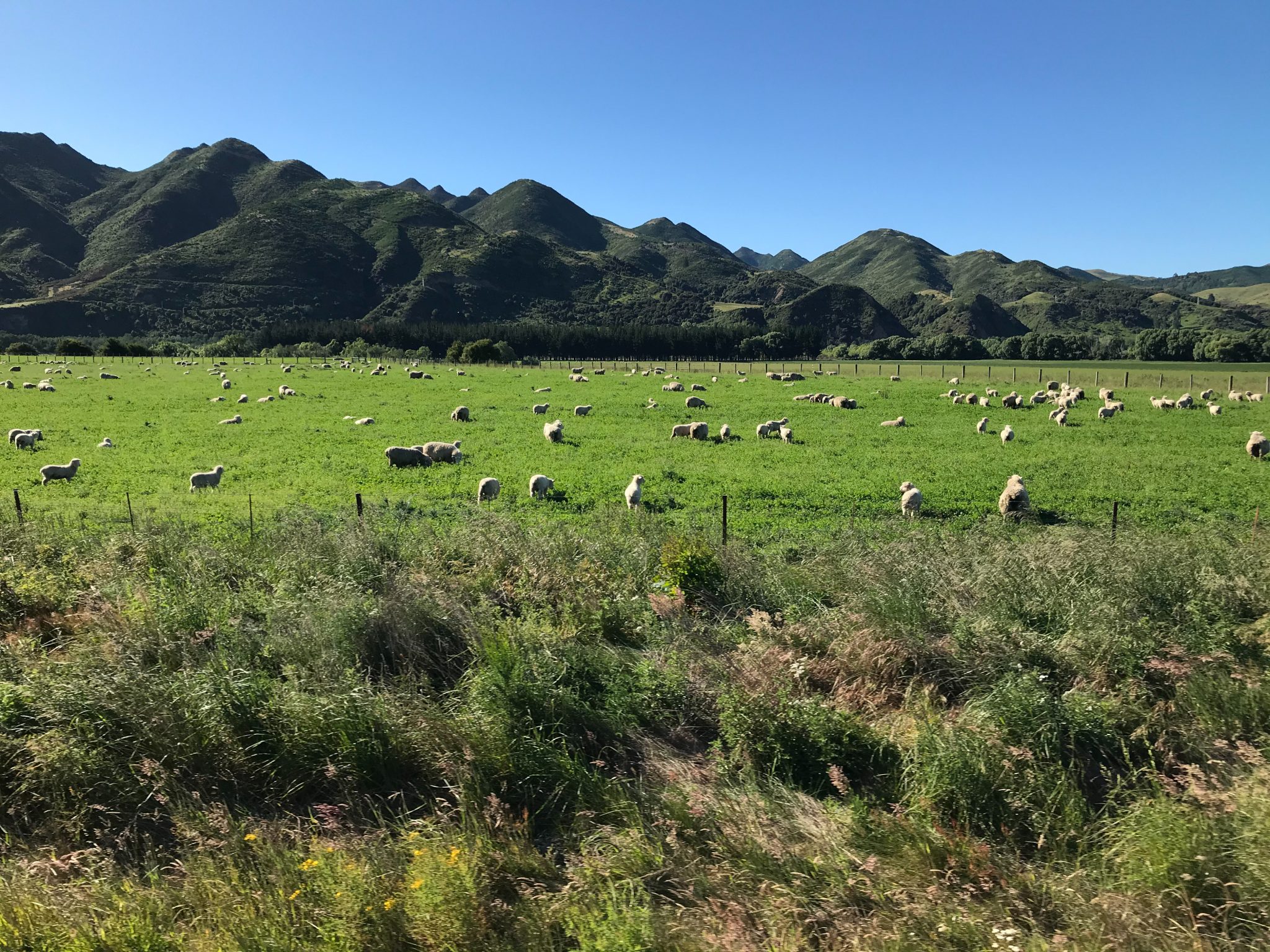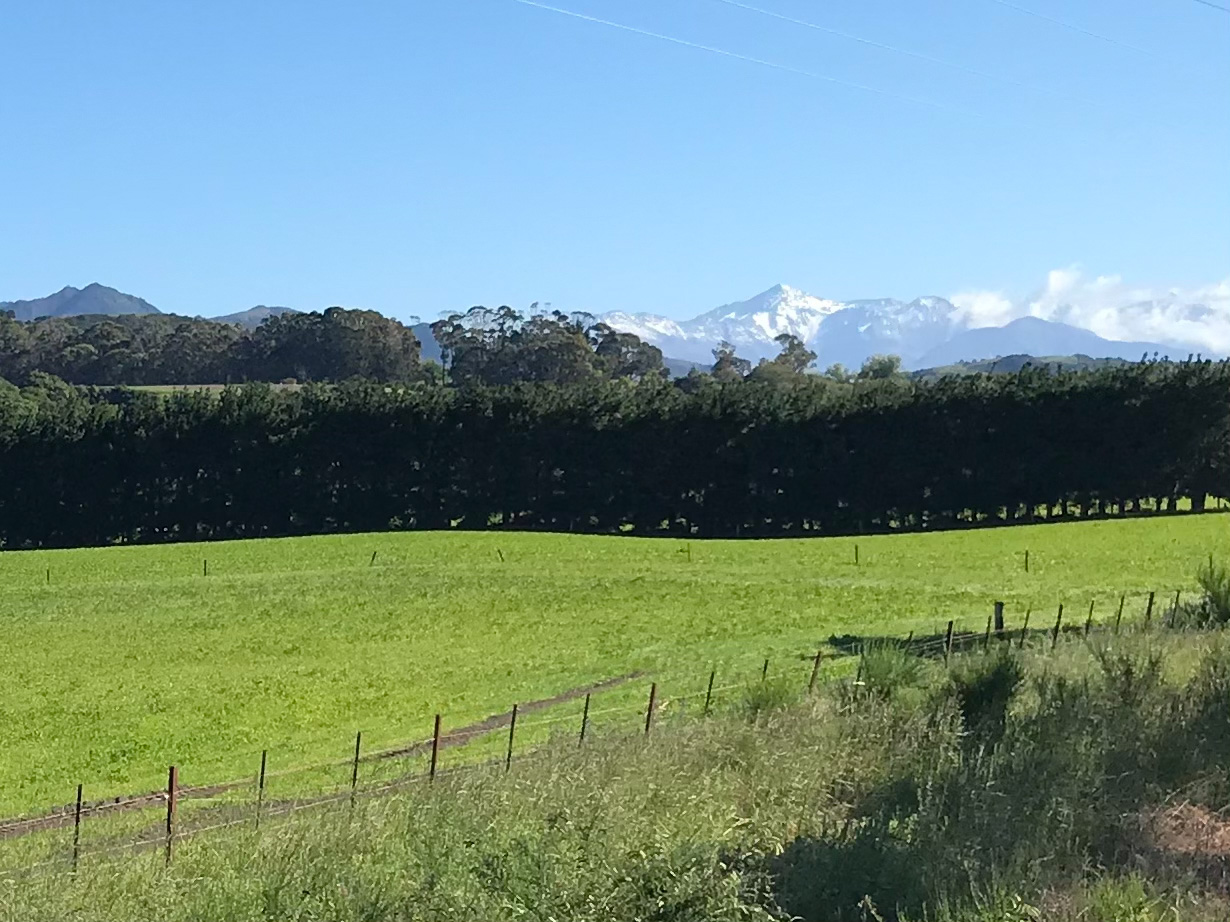 The real route highlight is where the train tracks hug the stunning Kaikoura coastline for over 100km. There are secluded beaches, fur seals, surfers, and snow-capped mountain ranges in the distance.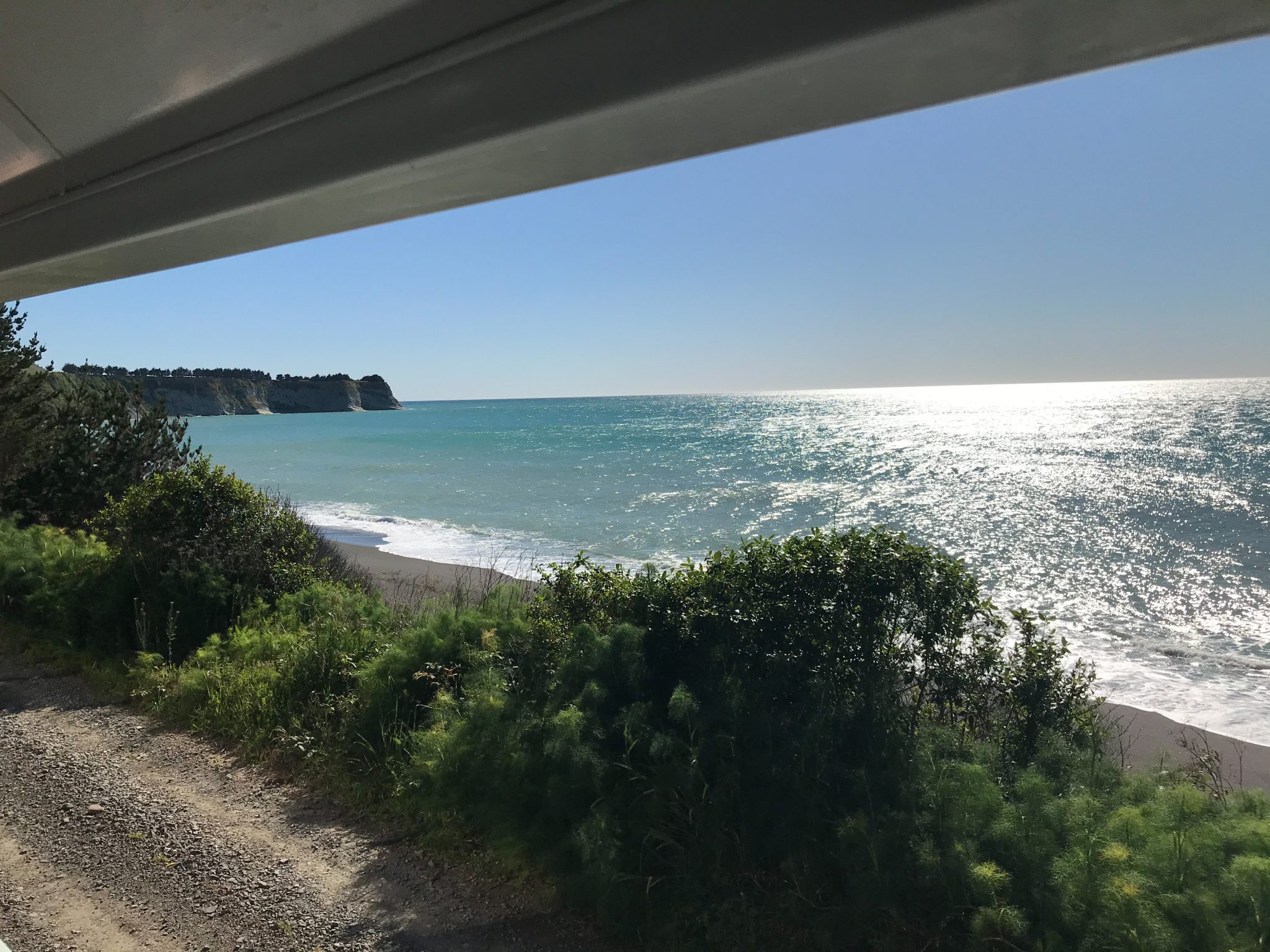 Along the way there were rivers, many tunnels, and homes with the best views available from the open observation carriage at the rear of the train.
In the final stages of the trip we headed through the Marlborough wine region.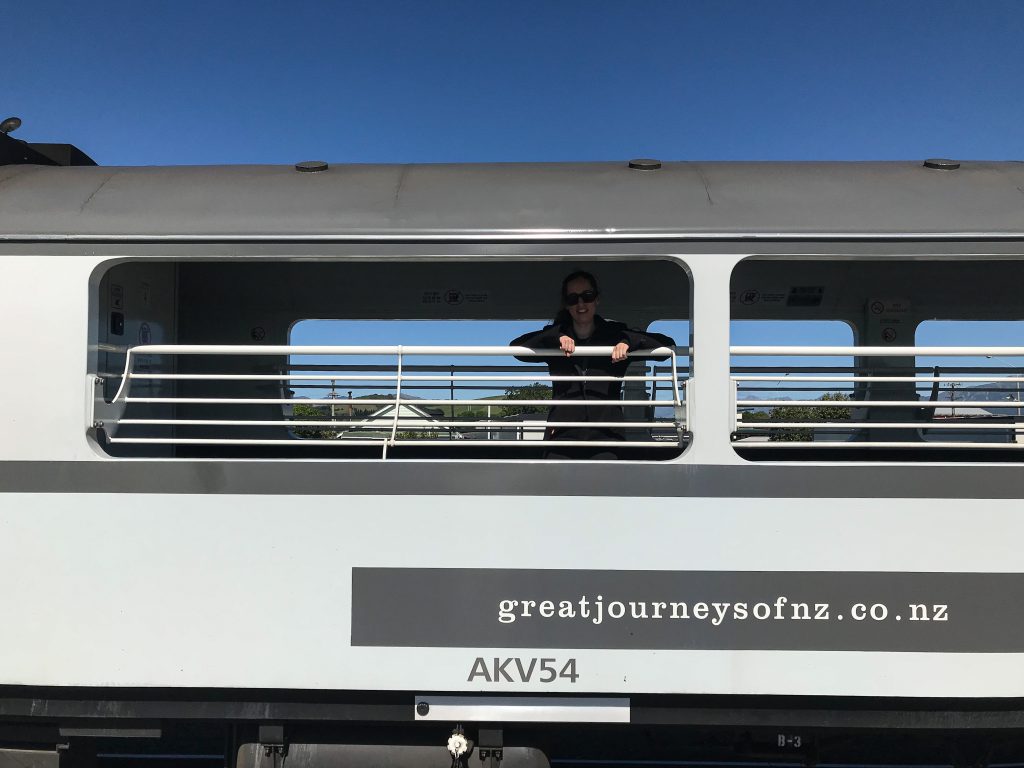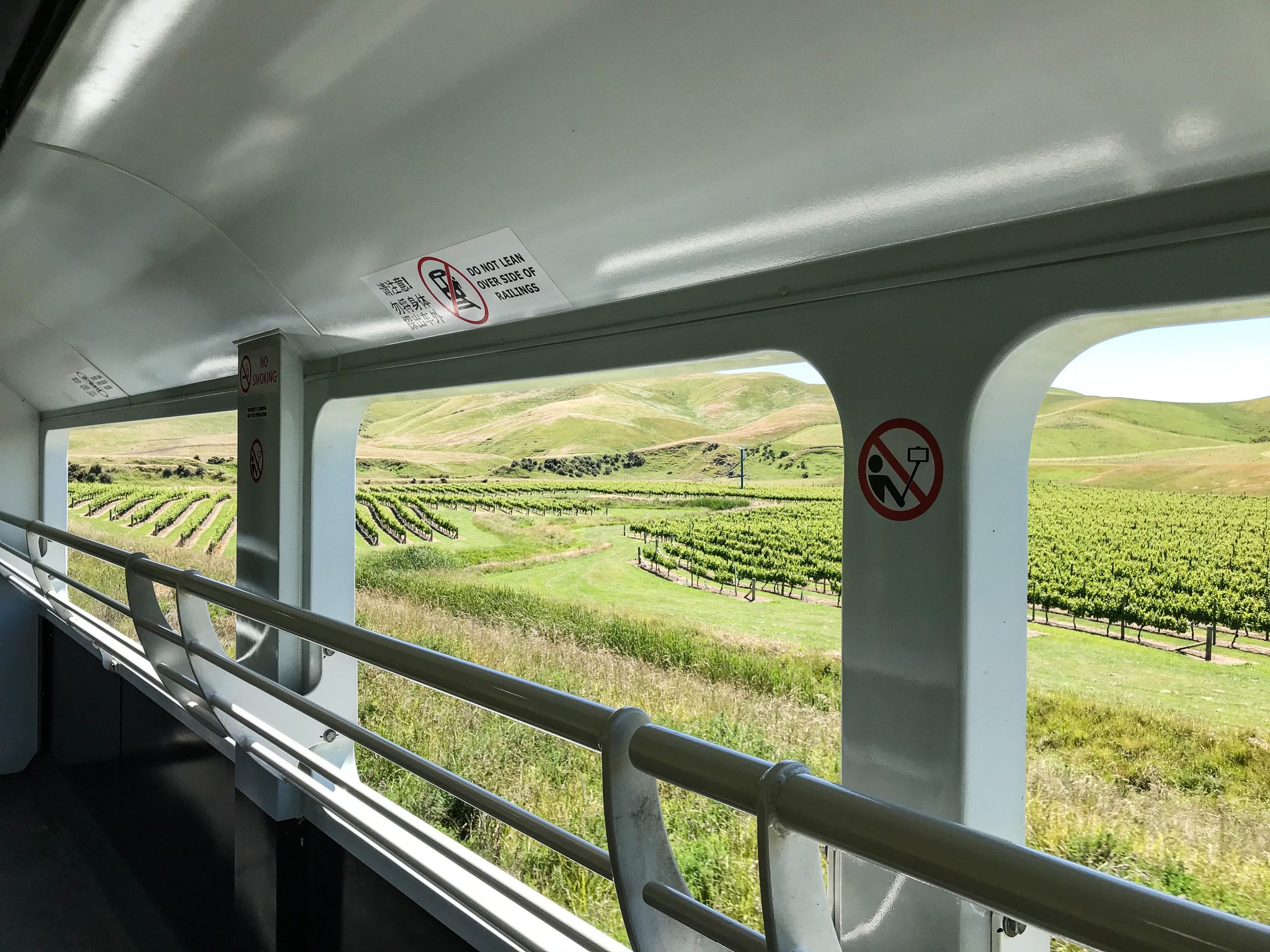 Once there were 65 stations between Christchurch and Picton. We stopped at just three – Rolleston, Kaikoura and Blenheim, for no more than five minutes each during the journey time of around five hours and 40 minutes.
You need to listen out for the 'ding' prompt or look for a green banner message to appear on the map screens to know when to put your headset on and listen to the commentary about your surroundings. It wasn't as constant as I'd expected but gave interesting details of the history, culture and geography of the areas.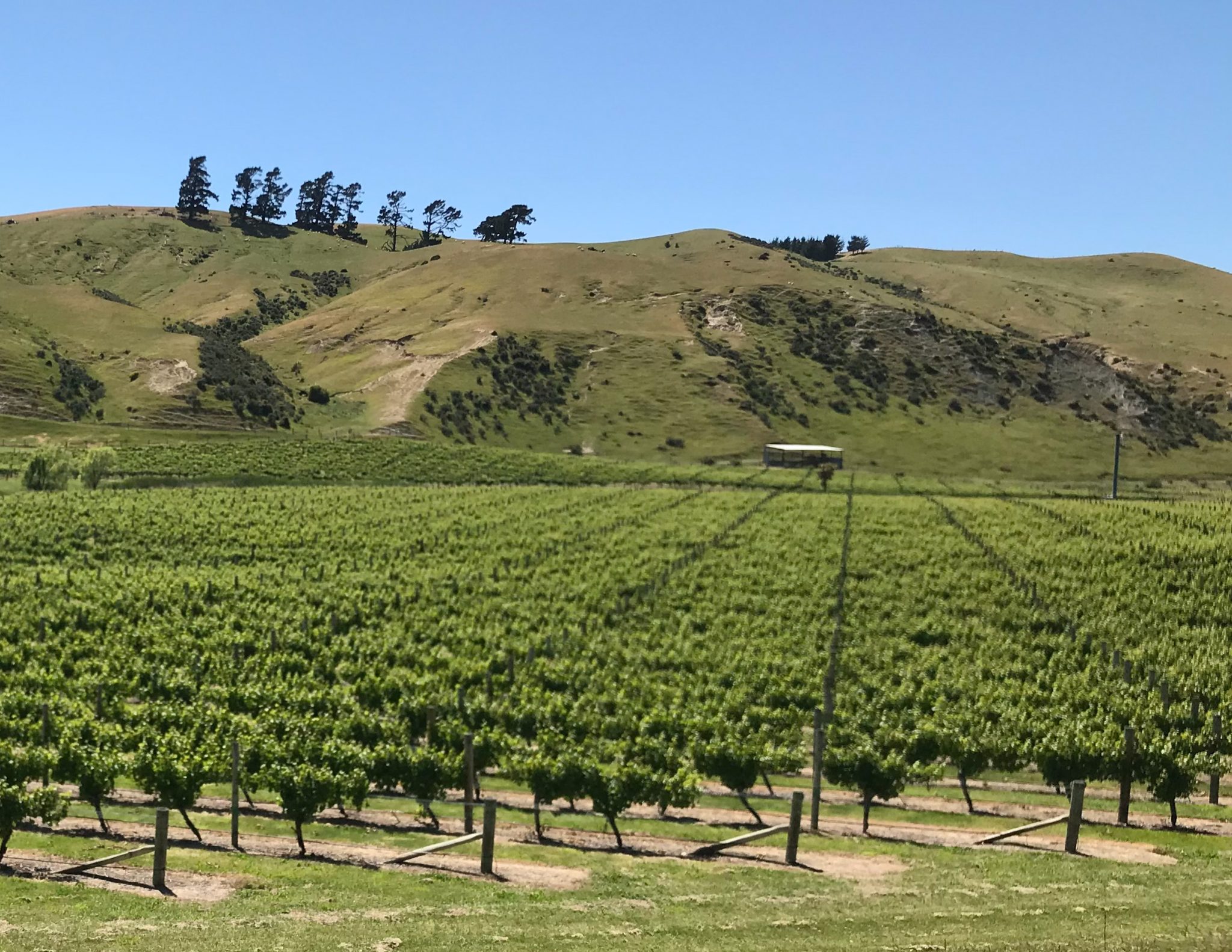 The trip went fast and with no wifi and patchy reception I put my phone on flight mode and forgot about it for once. As I made my way up and down the train carriages at times I was surprised at the number of people I saw reading books instead of taking in their surroundings!
After an hour waiting in Picton I jumped on the 2:15pm Interislander ferry sailing to Wellington while the return journey for the Coastal Pacific train from Picton to Christchurch departed the station at 1:40pm.