London is one of my favourite cities in the world and has the power to win anyone over. Putting aside the old saying "tired of London tired of life", a one day getaway from London can be rejuvenating.
Here's a guide to day trips from London worth taking, and what led me to take them.
Cambridge
One wet London morning in August I googled 'Day Trips from London' as an alternative to staying inside all day.
I'd already visited Brighton from the resulting list so decided to visit one of the university towns. Somehow in my head Cambridge came out the winner over Oxford.
I caught the Tube to Kings Cross and purchased a same day open return ticket. In Cambridge around an hour later it was still raining. I followed my nose to the main street and borrowed the Wi-Fi at a pub disguised as a cinema to work out where to go.
Down by the river representatives from competing punting companies fought for my business. Without being too interested I managed to barter the guy from Scudamore's price down from £16.50 (it's cheaper to book online than it is on the street!) to £10 on account of the rain and with the condition they could promise an umbrella, a blanket and a dry seat.
They came through on the deal and I spent 45 minutes on a tour of the colleges, some old and amazing, others built much later and hideous.
After the tour I wandered the streets for a while looking at the non-water facing sides of the colleges, the markets, shops, churches and gardens. It'd be pretty damn cool to call this place home (when it's not too grey and wet).
Bruges
I had never heard of Bruges, in Belgium prior to the movie In Bruges and all I really remember is the clock tower, the square, and the gory ending.

We took a day trip to Bruges from London with East London Travel. I didn't realise quite how far away it was – almost five hours travel time in each direction but it's still a day trip from London worth taking.
I also never knew that you couldn't drive through the Euro Tunnel – your vehicle is loaded onto a train which travels through it! Mind = blown.
I had the local special – mussels and chips for lunch, along with a local beer. Then I went mad buying chocolates and spent my 30 euro budget pretty quickly!
Bruges brings to mind a fairytale city. It is compact and easy to explore with only a day in Bruges however I wouldn't necessarily recommend doing this day trip to Bruges as the travel was a tad tedious. I look forward to going back to Belgium and exploring Brussels and Antwerp.
Stonehenge
The prehistoric man made circle of standing stones on Salisbury Plain in Wiltshire is a mysterious English attraction.
After parking and paying your entry fee you head under the busy road with an audio guide to learn about Stonehenge and circle it at your own leisure.
Standing on this plain in the middle of nowhere (though it has a busy road through the middle) it's baffling as to where these massive stones came from and how and why they were put there without modern transport.
Bath
Spending a day in Bath was one of the final things I wanted to cross off my London to-do list before I moved back to New Zealand after spending six months in London in 2012.
I caught the train from Paddington for the day which was expensive at £47.50 return. Another option would have been to book myself on a day trip like this one which start at £45, but I'd already been to Stonehenge and wanted enough time in Bath to explore everything I wanted to.
It was a happy solo day trip and with a bit of research before I went I had a good plan of what I wanted to see and do and was able to achieve all this within just a day in Bath.
My first stop was the traditional Roman Baths where entry was £12.25 and included an audio guide (which I found hard to follow – the numbers on the audio guide were not in any order and the signage dotted around the site telling you what number to press was not great).
After finishing my wander around I headed for the modern Therme Bath Spa. I got a two hour pass for £26. The rooftop pool was a bit cold to hang out in for long at this time of the year but the view was very cool. I spent most of my time between the Minerva Bath downstairs and the aroma rooms which vary in scent and heat.
I visited Sally Lunn's (which is definitely a tourist trap) for Queen Victoria's Tea – tea with half a Sally Lunn topped with lemon curd and cream, and then finished my day in Bath with a walk up to Royal Crescent and the Circus which were stunning amongst the autumn leaves.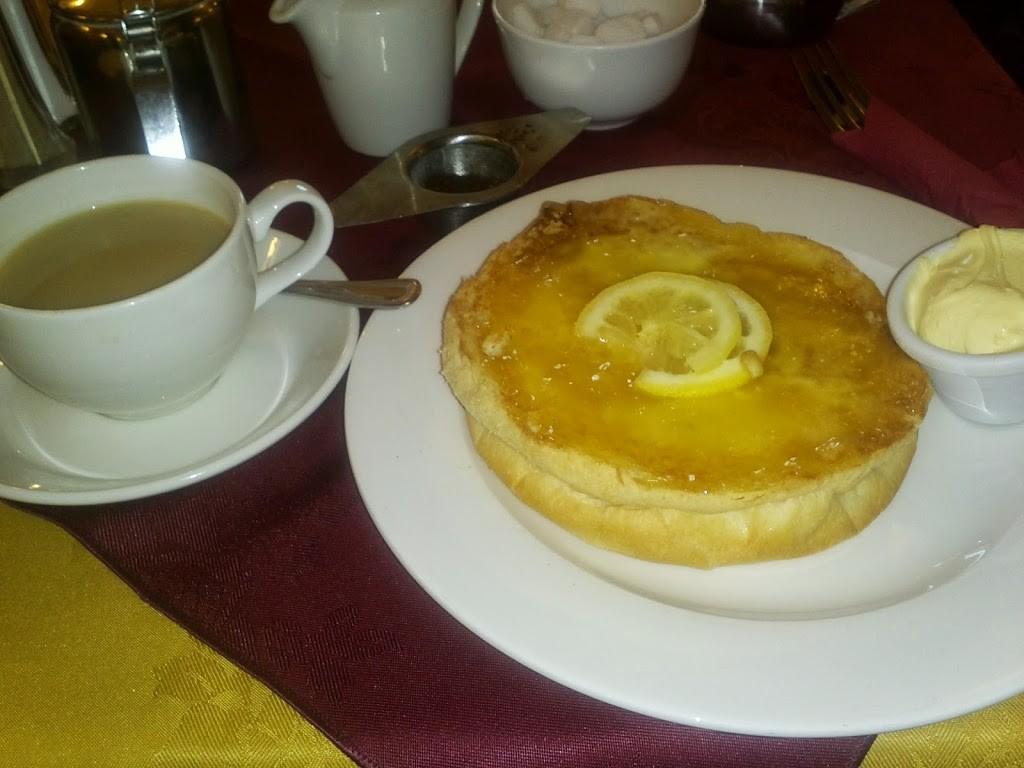 Henley-on-Thames
I headed to Henley to support friends who were running a 10km charity race I was nowhere near fit enough to run myself.
It was a frosty two degrees when we left in the car for Henley's Rugby Club. But the sun was out though and with the team all being fast runners they were back within an hour, with myself and Ross having just enough time to grab hot chocolates between cheers as the other three circled past us.
We had lunch at The Quince Tree – a venue which reminded me of Hawkes Bay eateries with their deli store, open dining room, glass walls and scenic gardens. Their menu featured fresh juices, sandwiches, brochette, risottos and the like.
We took a short walk in Stonor Park just up the road. I loved getting out in the wide open spaces of the country, a real change from being cooped up amongst buildings and people London.
We had a pub dinner at The Angel on The Bridge in Henley before heading back to London. Eating in establishments which have been in business since long before New Zealand's Treaty of Waitangi was signed has become a new thrill for me.

I had The Angel's Pancakes filled with roast vegetables and dolcelatte cheese with sweet tomato and red pepper sauce which was delicious and very different to what is available on your standard restaurant menu. The Cumberland Sausages and Rack of Ribs were also popular around the table.

I also gave their special desert for the day a go – a moist ginger and date pudding with a caramel sauce. I was so full by the time we left!I would love to see Henley in Summer when the rowing regatta is on. I will add this to the life list.
The Harry Potter Studio Tour
While still technically within London, visiting the Harry Potter Studio Tour still takes up the best part of a day. 
We took a train to Watford Junction from London Euston to meet the branded double decker bus that took us to the Warner Bros. Harry Potter Studios.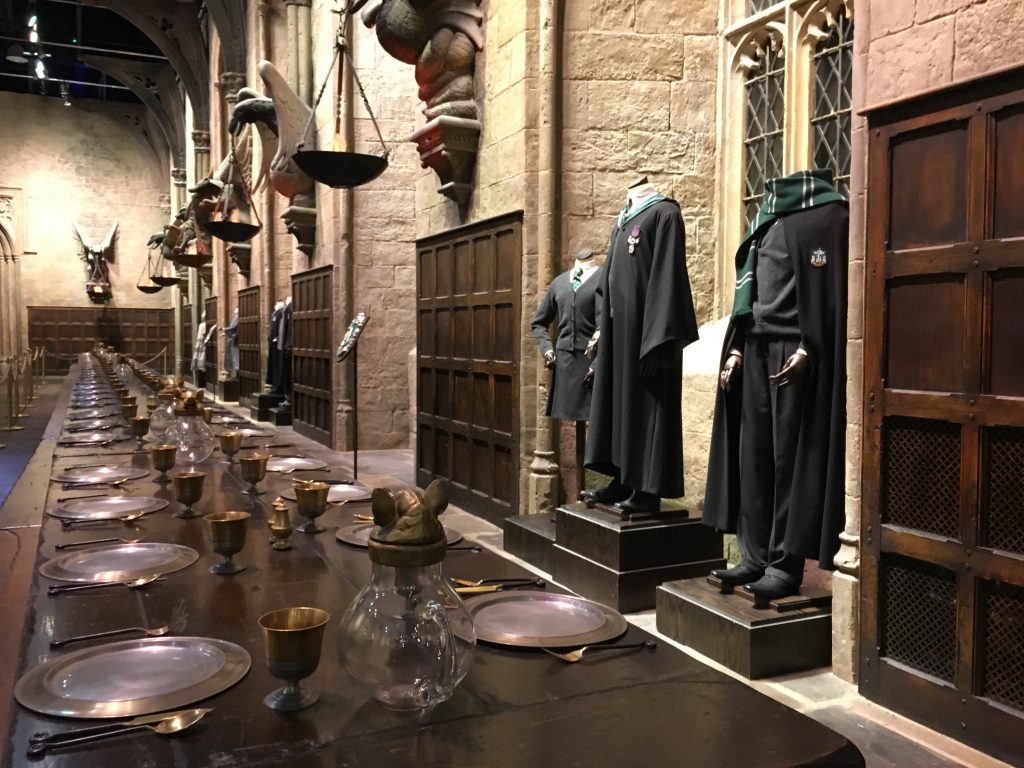 The Making of Harry Potter tour takes around two hours to walk through and shows off individual costumes and props as well as movie sets such as Privet Drive used in filming the Harry Potter movies. There's even butterbeer!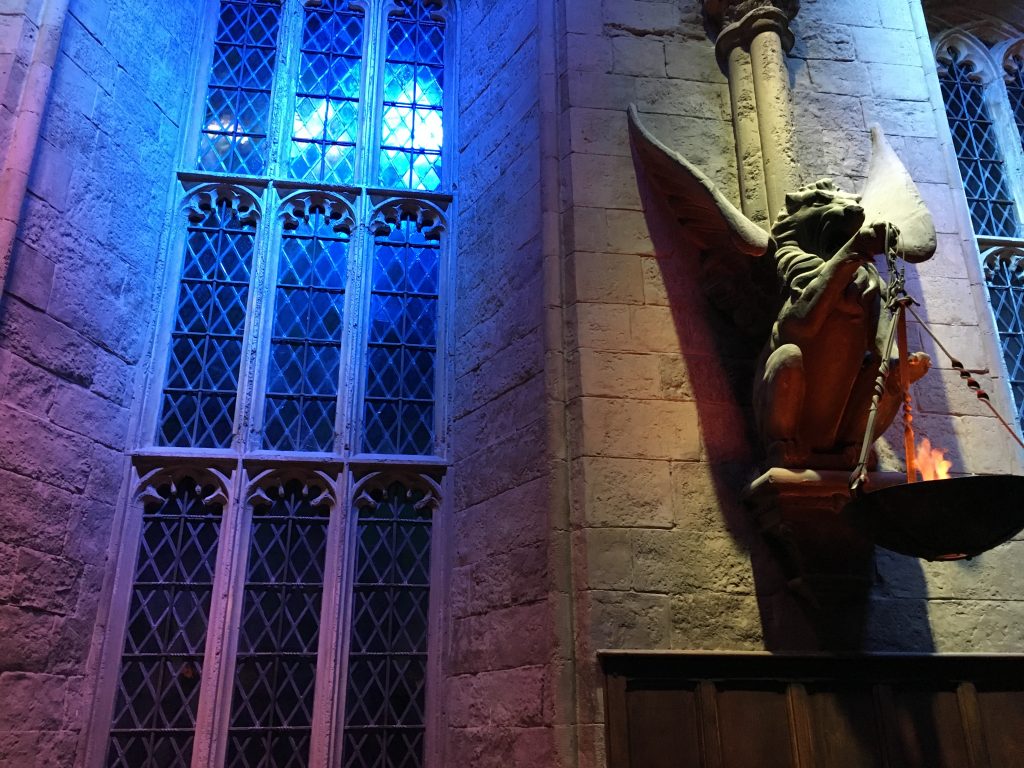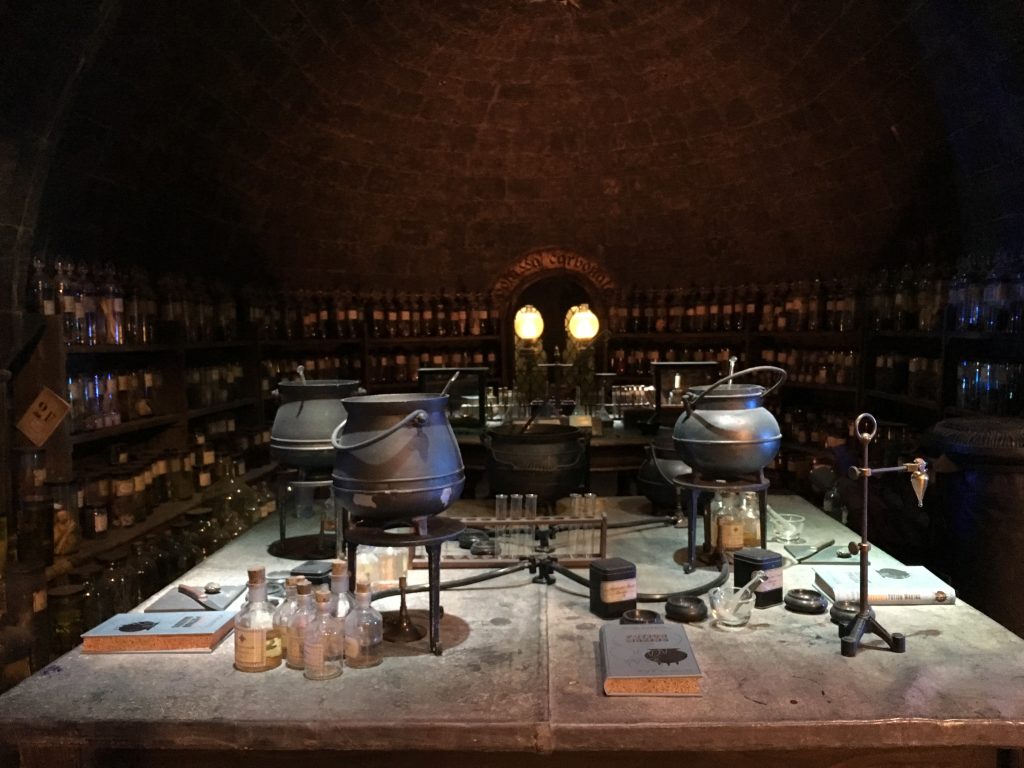 However many times you've seen the Harry Potter movies this is an enjoyable tour gift shop is any Harry Potter fan's dream!
Be sure to book your tickets well in advance. You have to specify a date and session time and ours were booked around three months prior.
Have you done a day trip from London to any of these places? What other day trips from London are worth taking in your experience?