My excitement about spending 24 hours in Victoria was immense: Mike and I had chosen to travel there via HeliJet from Canada Place in Vancouver which felt extremely glamorous.
Compared to getting the ferry this was way cooler, more convenient and cheaper, as we got a last minute deal.
Seeing Downtown Vancouver, Stanley Park and Lions Gate Bridge from the air was an added bonus to follow the days we'd spent wandering around the city.
Spending one day in Victoria BC
There wasn't much accommodation left when we booked Victoria Regent Waterfront Hotel and Suites. We were upgraded to an Executive Suite – two bedrooms, two bathrooms, a kitchen and massive living area with an amazing view of Victoria.
The hotel suite included numerous beauty products, a spa bath, fireplace (with fuel for the fire) and a balcony. A continental breakfast was also included with our room rate.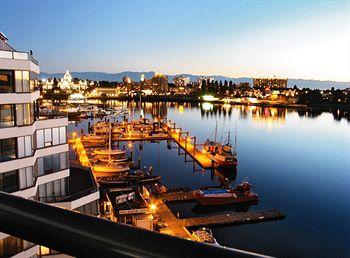 Victoria Hippo Tours
Our 90 minute ride with Victoria Hippo Tours on Happy Hippo (a school bus converted into something part bus, part boat) was informative and fun. We learnt the history of Victoria, saw the Government Buildings, Museum and Empire Hotel from both the street and the water.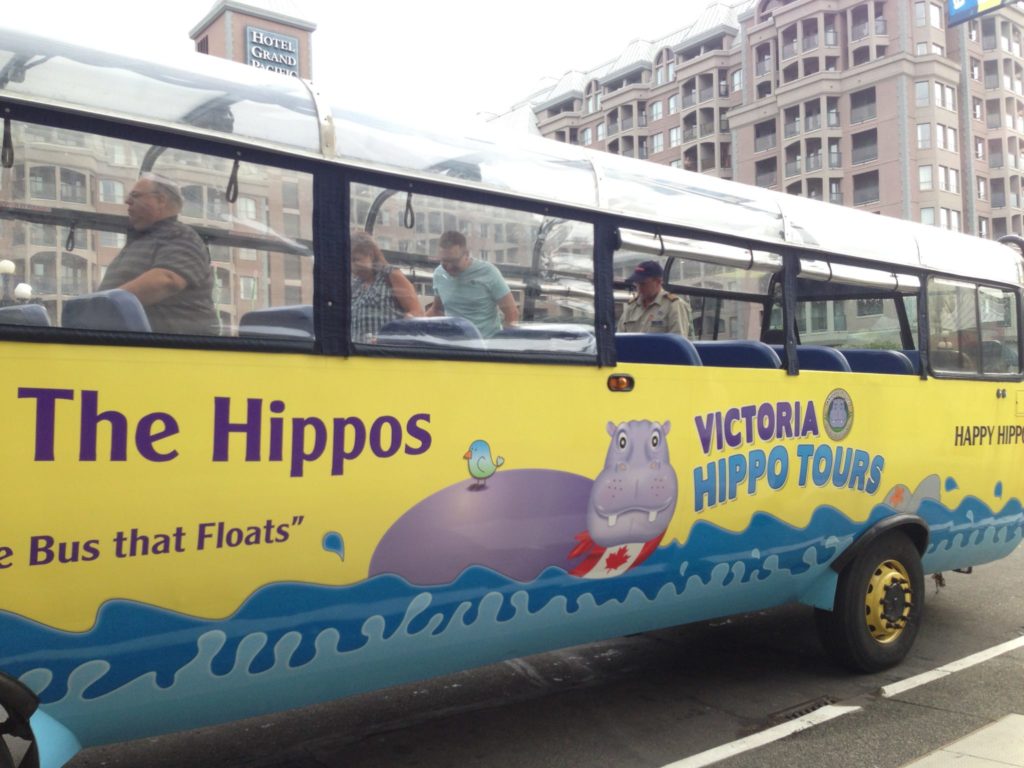 We also passed Chinatown, the Children's Zoo, Beacon Hill Park, and saw a lighthouse.

On our walk back to the hotel along the busy waterfront we stopped at The Docks for dinner, scoring 15% off with our tour ticket.
Victoria is cute and very English – If I'd had more time I'd want to have High Tea at the Empress Hotel (which must the one of the classiest things to do here), but we were only had 24 hours in Victoria so after breakfast the next morning we checked out and headed for the Victoria Clipper Terminal for our ferry to Seattle.
Are you visiting the city of Victoria? What do you think are the best things to do there? Do you think 24 hours in Victoria is enough?