If staying in a jail cell seems novel, you should check out Jailhouse Accommodation Christchurch.
The building this Christchurch backpackers is housed in was formerly the Addington Prison – built in 1874 under the guidance of the guidance of Benjamin W. Mountfort, who also designed the Christchurch Cathedral, which explains some of the features such as the cathedral style windows at each end of the building.
The layout also reminded me of Kilmainham Gaol in Dublin or the older prisons seen in the like of Prison Break or Orange is the New Black.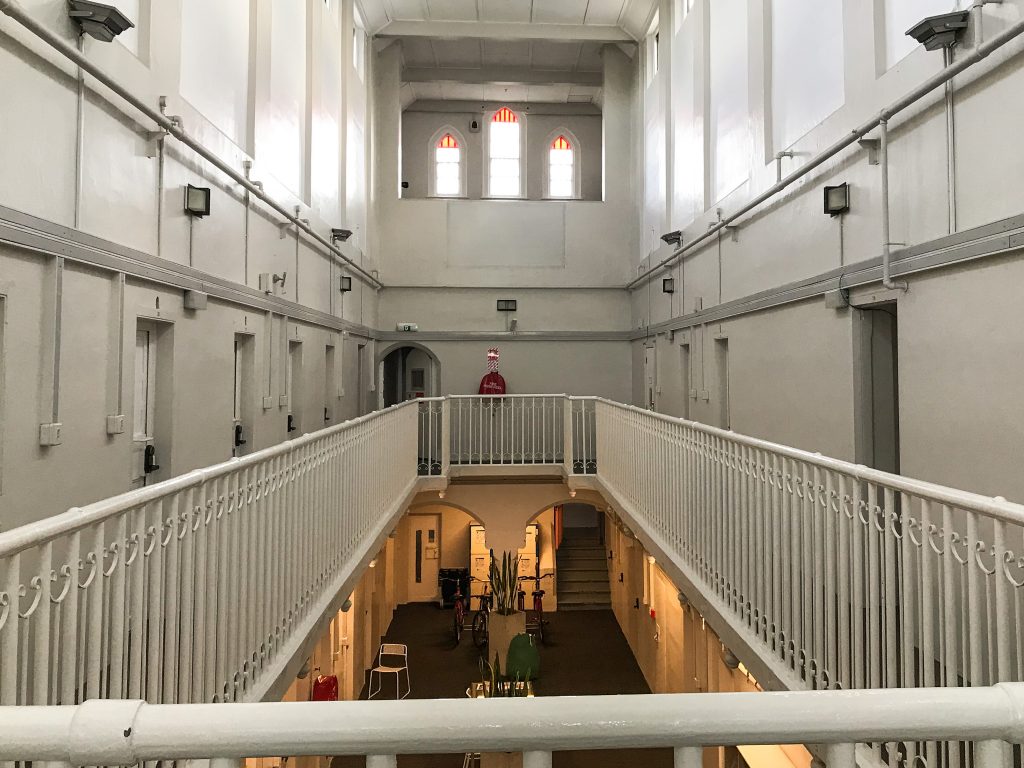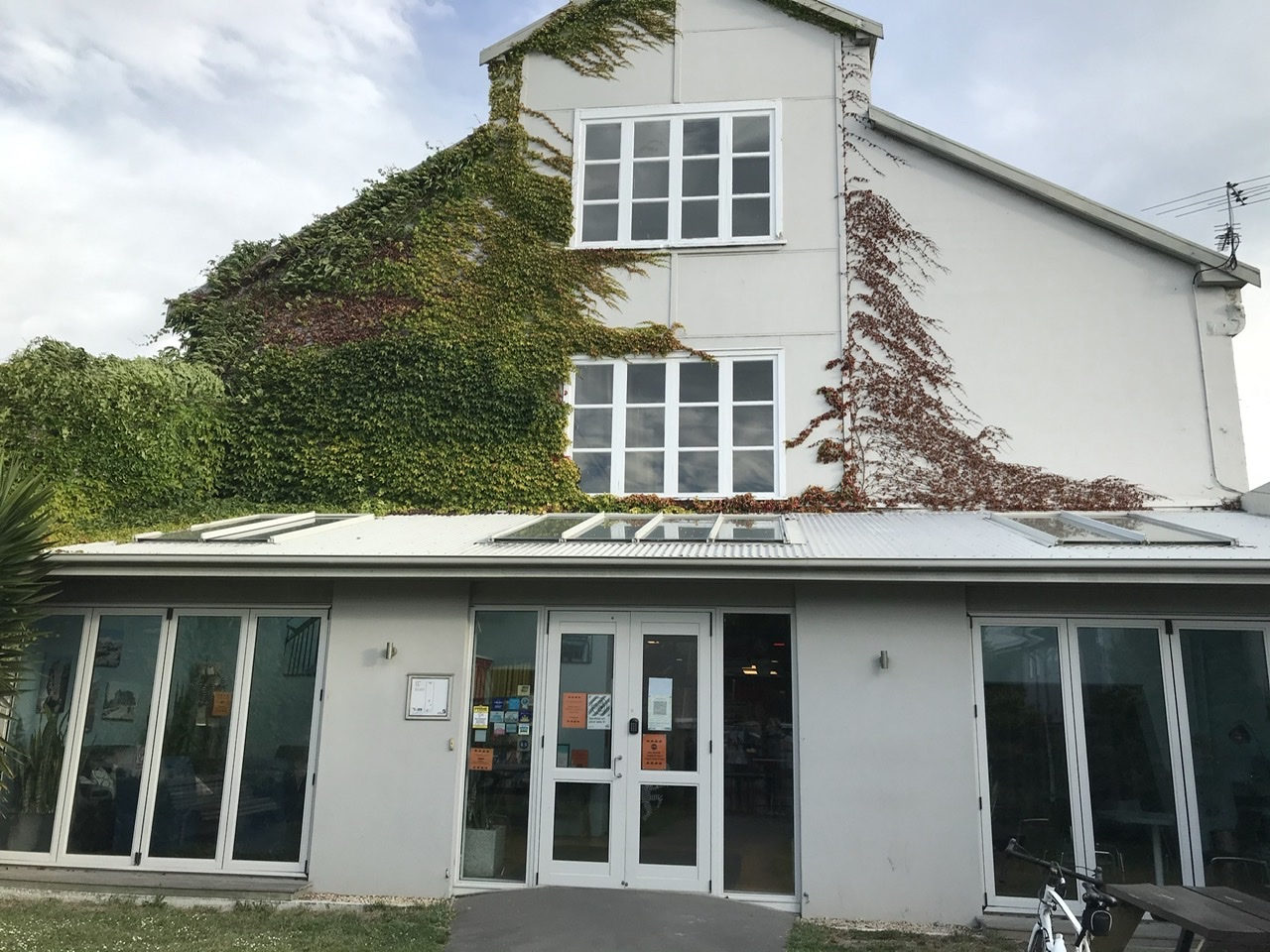 The prison closed in 1999 and the building remained empty until 2006 when it was purchased and renovated into budget accommodation.
Jailhouse Accommodation won various awards for backpacker hostels in the first few years after it opened but hasn't won anything for years and seems quite dated. The website features beautiful, well lit photos which makes the place look much fresher than it is.
Staying at Jailhouse Accommodation Christchurch
Staying a Wednesday night in early December while New Zealand's borders were closed to International visitors, Jailhouse Accommodation was very quiet and lacked atmosphere. You could imagine that with international backpackers it would be much livelier.
The two staff on reception when I arrived also seemed a bit useless -apparently unable to tell whether my credit card had been charged or not. I decided not to ask them for dinner recommendations and just wandered down the street to see what was there myself instead. They did however lend me towels without requesting the $2 hire fee.
I stayed in a private room using the shared bathrooms in Summer but the extra blankets, panel heater and hot water bottle might suggest the cells get cold in Winter. A couple of the cells which once housed famous criminals have been preserved so you can see what the original cells look like, read the stories of the former occupants and see their artwork.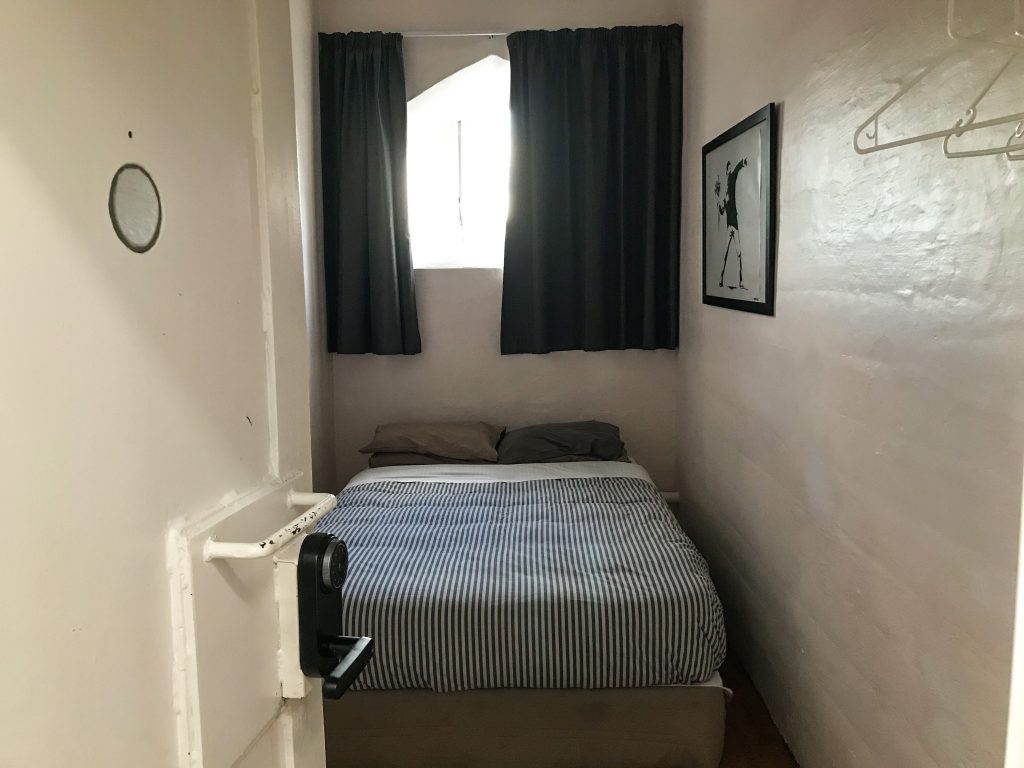 The locks on the cell doors have a numeric code or an app to open rather than a key, and ith 60cm thick concrete walls you shouldn't be disturbed by your neighbour's Netflix. Or snoring. However the doors are really heavy though so I heard people throughout the night coming back and slamming them.
Facilities at Jailhouse Accommodation
Jailhouse Accommodation's two-room kitchen isn't huge. I only used it briefly but as one of three people in there at the time I did have to apologise several times as I worked my way around other people.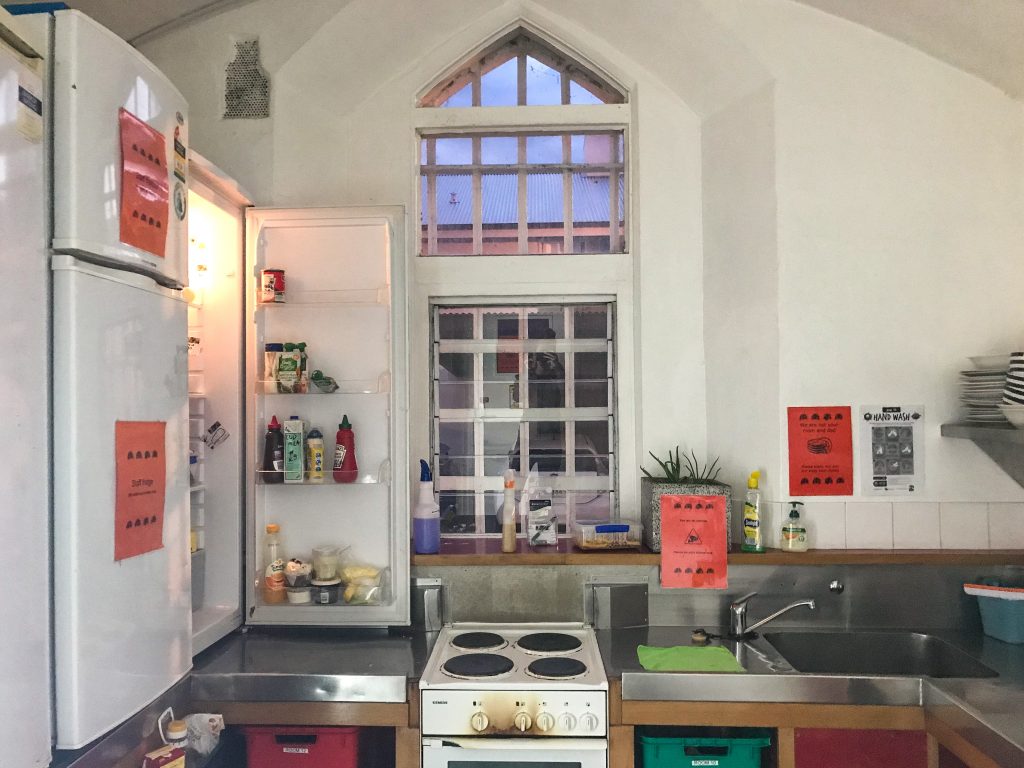 You can eat out at shared tables in the central space or the lounge area at the entrance to the building. On a nice day there's also seating outside.
There was a cinema at one end of the building, but it was dark and deserted.
The bathrooms (male and female) had toilets and shower cubicles and were dated but were functional. Again I expect they'd be freezing in Winter, but I never ran into another person in them.
The details
Priced from $23 per night for a dorm or $48 for a single room, you'd stay at Jailhouse Accommodation Christchurch purely for the novelty factor of saying you've spent a night in jail. Having done that once I don't think I would stay here again.
The backpackers is also very close to both Hagley Oval and Christchurch Station for anyone taking the 7am Coastal Pacific Train to Picton.