It's been a few years since I spent just 24 hours in Lucerne, Switzerland with Contiki but I recently rediscovered the photos I took there.
Switzerland has not fought a foreign war since it was established as neutral under the Treaty of Paris in 1815. It is the oldest neutral country in the world.
You don't need a lot of time to see this gorgeous city in the German portion of Switzerland. 24 hours in Lucerne is enough. The trains in Switzerland are well connected and it's a great option as a day trip from Basel as Paroma from Year of the Monkey can account.
The Lion Monument
The mortally wounded Lion sculptured into the rock commemorates the Swiss Guards who were massacred in 1792 during the French Revolution, when revolutionaries stormed the Tuileries Palace in Paris, France.
It's a somber, yet inspiring quiet place.
Lake Lucerne Cruise
It was foggy as we boarded our boat and spent an evening cruising the lake but the beauty of the historic buildings still shines through.
We sipped hot chocolates to keep warm as we took in the beautiful buildings around the lake.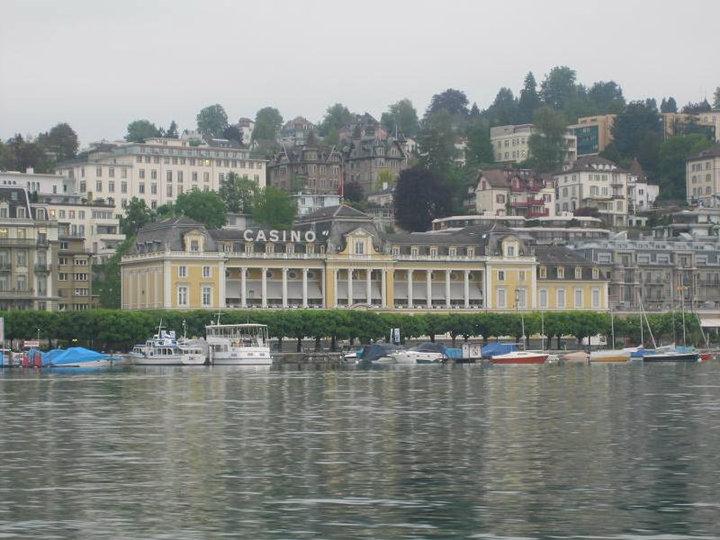 Chapel Bridge (Kapellbrücke)
One of Lucerne's oldest landmarks is this historic wooden bridge was built in the 14th century, destroyed by fire in 1993 and subsequently restored.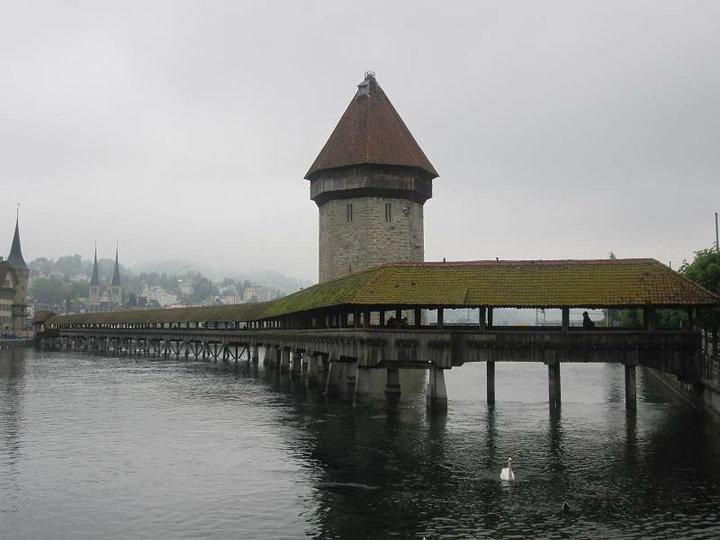 I was quite struck by the modern, almost fluorescent Starbucks sign against the background of the historic bridge.
Stanserhorn
Just over half an hours drive away from Lucerne is the Stanserhorn. You take a vintage wooden cable car which has been in action since 1893 up through the grass hills before changing to a modern cable car for the second stage of the trip.
The Australian's among our group were completely unprepared for the temperature at the top in their jandals and shorts. You feel as though you're on top of the world amongst the snow at the top and snowball fights are ensured.
What do you think of Lucerne? Pin the image below to your travel board!