There's a bookshelf in my Wellington flat which is heaving with books belonging to my landlords which are classics I should read but just never seem to get around to. When I'm looking for books to read on holiday I want something that holds my interest yet requires little thought or investment.
Chick lit is my favourite genre to read when I'm travelling, but I also enjoy the occasional thriller and autobiographical accounts of amazing women and their own travels.
Here are some of my favourite chick lit authors to keep an eye out for if you're looking for books to read on holiday – including their latest novels which I've immensely enjoyed in all cases.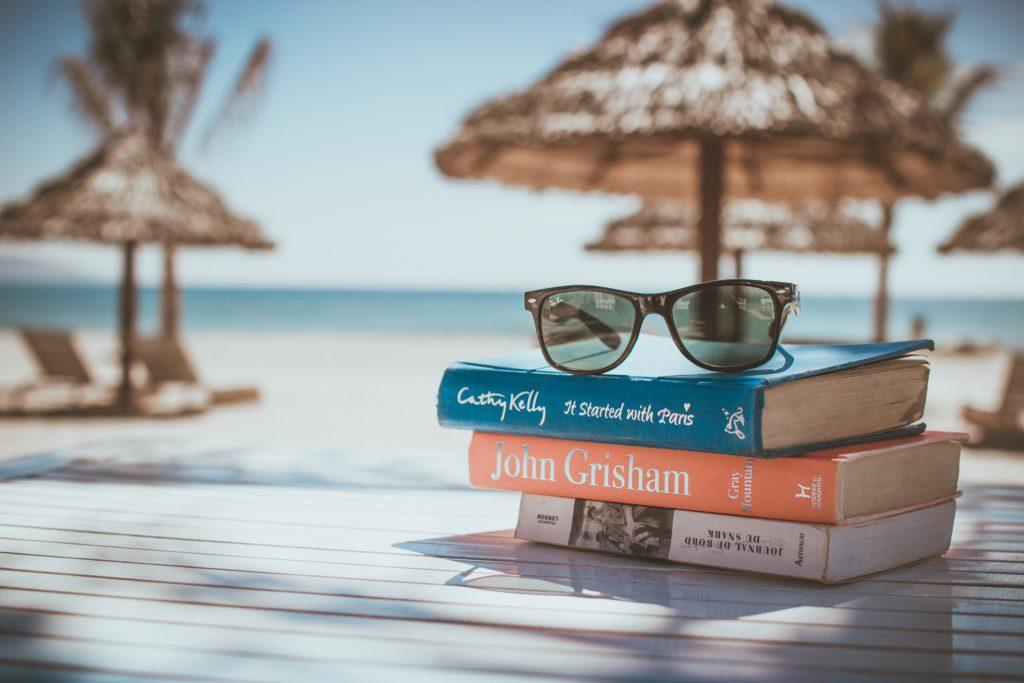 Paige Toon
I read Paige Toon's entire back-catalog after I reading her most recent book The One We Fell in Love With while I was travelling through Europe in August. I never saw the twist at the heart of the story coming – it absolutely blew me away.
I'd read many of Paige's books before but realised the number of character crossovers I'd missed and took the opportunity to start at the beginning and read them from start to finish.
Her female lead characters are intelligent, passionate and successful but I didn't love all the books. I resonated much more with the stories of some of the characters (Lucy, Bronte and Bridget) than others, finding Pictures of Lily and One Perfect Summer boring, and the teenage sections of their story lines a drag.
Like a lot of easy to read chick-lit you see the ending coming 80% of the time. In the 20% you don't there seem to be follow-up short stories where the presumed ending eventuates anyway. I've pre-ordered her next book Five Years From Now which will be released in May.
Jojo Moyes
Me Before You, After You, Still Me
Reading Me Before You, the story of the relationship between Will, a wealthy suddenly disabled young man and Louisa, his caregiver had me captivated and resulted in me bawling my eyes out. Watching the movie several years later sadly didn't have the same effect so if you've seen it – definitely read the book.
While I enjoyed After You, the first sequel, I actually wished Jojo Moyes had not written it, as Louisa's follow up story was never going to stack up. I pushed on to read Still Me when it was released recently, which I took my time to read and enjoyed more. My advice is to press on if you've not yet read the sequels.
Lindsey Kelk
As well as a number of stand-alone novels Lindsey Kelk has two series with clear heroines – Angela in the 'I Heart' series and Tess in About a Girl, What a Girl Wants and A Girl's Best Friend. In one of the books the two actually met and it was everything I'd wanted to happen for years.
They're all fast reads about young women with amazing jobs, travels and lives.
Sophie Kinsella
Sophie Kinsella is best known for her 'Shopaholic' series with Confessions of a Shopaholic adapted into a movie starring Isla Fisher almost a decade ago. Her latest standalone book Surprise Me was 'just okay' – I prefer characters I can relate to and while Sylvie is the same age as me, having a husband and children is not something that I can.
Marian Keyes
Undoubtedly the Queen of Chick Lit, I've also read all the books Marian Keyes has had published.
I was on the waiting list at my local library to borrow her latest book The Break for two months as I didn't have the disposable income to buy it when it was first released.
In The Break Amy's husband Hugh is given six months off from their marriage to experience Thailand. A lot happens during this time which makes for an enjoyable read. It always surprises me how fast I can get through a 500+ page book when it comes to Marian.
Other books to read on holiday
What I was doing while you were breeding by Kristin Newman
The Girl on the Train by Paula Hawkins
Are you a fan of any of these authors? Any of these books to read on holiday strike your fancy?