Updated September 2020
With three days in Ireland, my Uncle who had lived in Dublin for several and sent me a long and detailed email containing suggestions of things to see and do. I did the best I could in the timeframe I had.
Where to stay in Dublin on a budget
I was initially hesitant about booking dorm accommodation in Dublin as I have stayed in some dumps (I'm looking at you New York and Santa Barbara) and really needed the support of a co-traveller to get through the experience. Financially I couldn't afford anything other than a hostel.
Generator Hostel was great. The rooms were clean, comfortable and modern, as were the bathrooms where there were always plenty of showers and toilets to go around (and amusingly rather often someone drying their hair under the hand dryer!). There was also a bar and plenty of space downstairs to hang out.
The best Dublin attractions to visit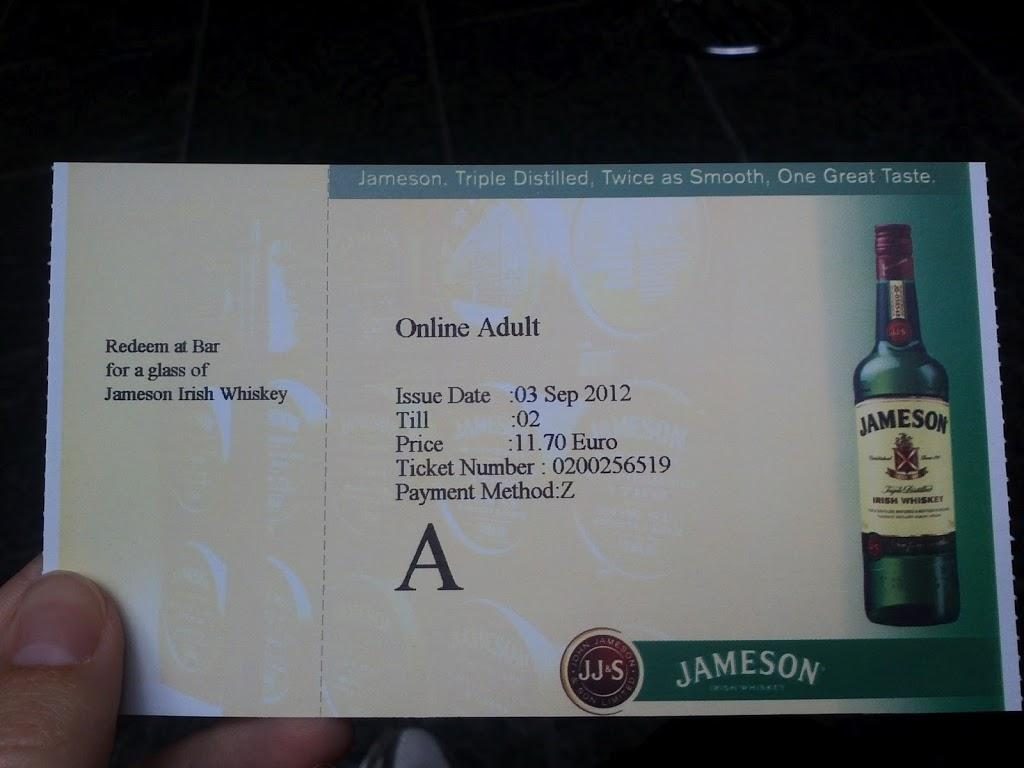 Ireland is famous for both Guiness stout and Jamesons whiskey. Be sure to check out this thorough guide to the Guiness Storehouse before you go there.
I took a tour of the Jameson's Whiskey Distillery which cost €11.70 by booking online rather than €13 at the Distillery. I volunteered as a 'Whiskey Taster' which meant as well as my drink sample at the end of the tour (you could choose to have your Jameson's straight, or mixed with Cranberry Juice, Lemonade or Ginger Ale) I also got to sample the Jameson's triple distilled whiskey straight, and compare it with a single distilled Kentucky Bourbon and a twice distilled Scotch.
Uncle David had recommended I see an Abbey Theatre play so I tottled off from my tour to see The Plough and The Stars. It was set during the Easter Rising in 1916 and the cast were excellent.
The same day I did a 'free' (you tip what you believe the tour was worth at the end) walking tour of Dublin. It lasted nearly 3.5 hours and took in sights including (not in this order) the town hall, Dublin Caste, Parliament, Council Buildings, Temple Bar, Ha'Penny Bridge, St Steven's Green, Christ Church and O'Connell Street and gave a lot of history of the city.
The final Dublin attraction I visited during my three days in Ireland was Kilmainham Gaol on the outskirts of the city.
Entry is on a tour only so I was stoked to get in for €2 by claiming to be a student and not being asked for student ID rather than paying the full €6 adult ticket price.
The history of the jail and events there, and seeing the names of those responsible for the Easter Rising above their cell doors who we had studied in 5th Form History at school was especially chilling.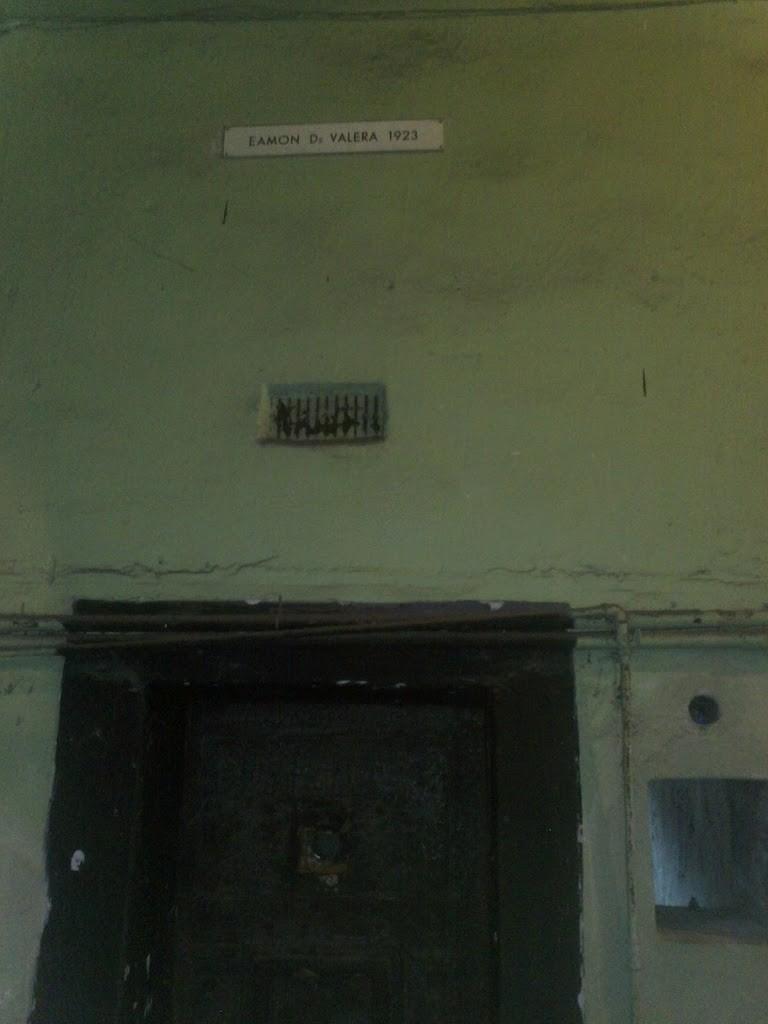 Day trips from Dublin
I took two day trips with Paddywagon Tours. The first day trip travelled north to Belfast, the Carrick-a-Rede Rope Bridge and the Giants Causeway taking in spectacular scenery.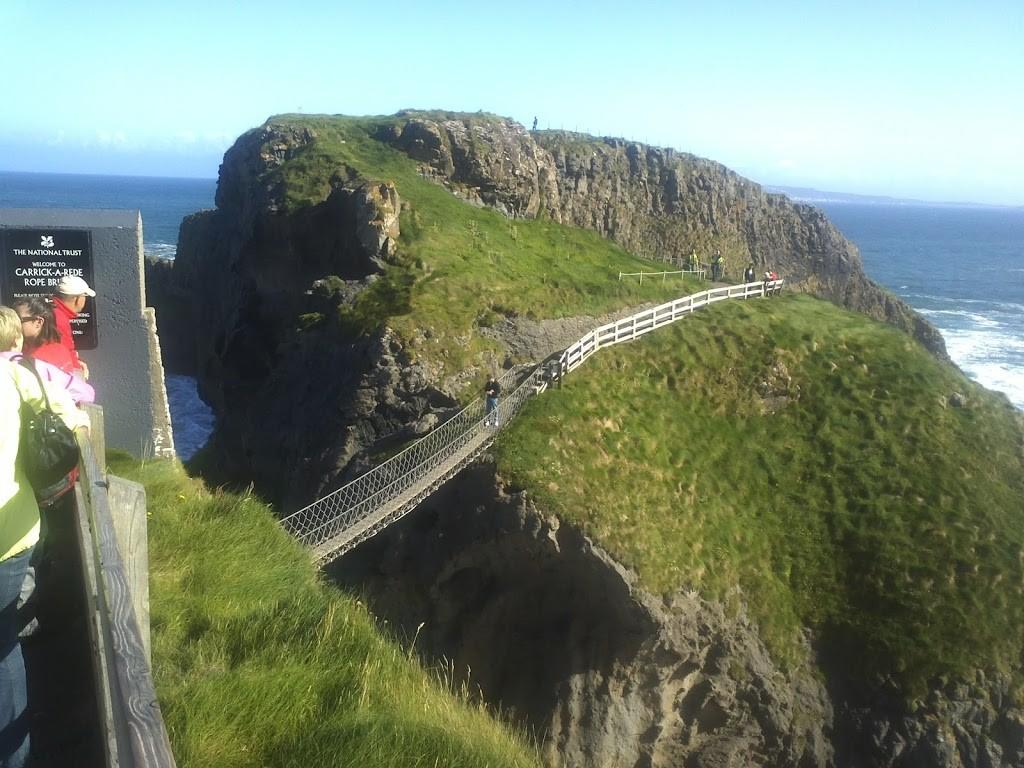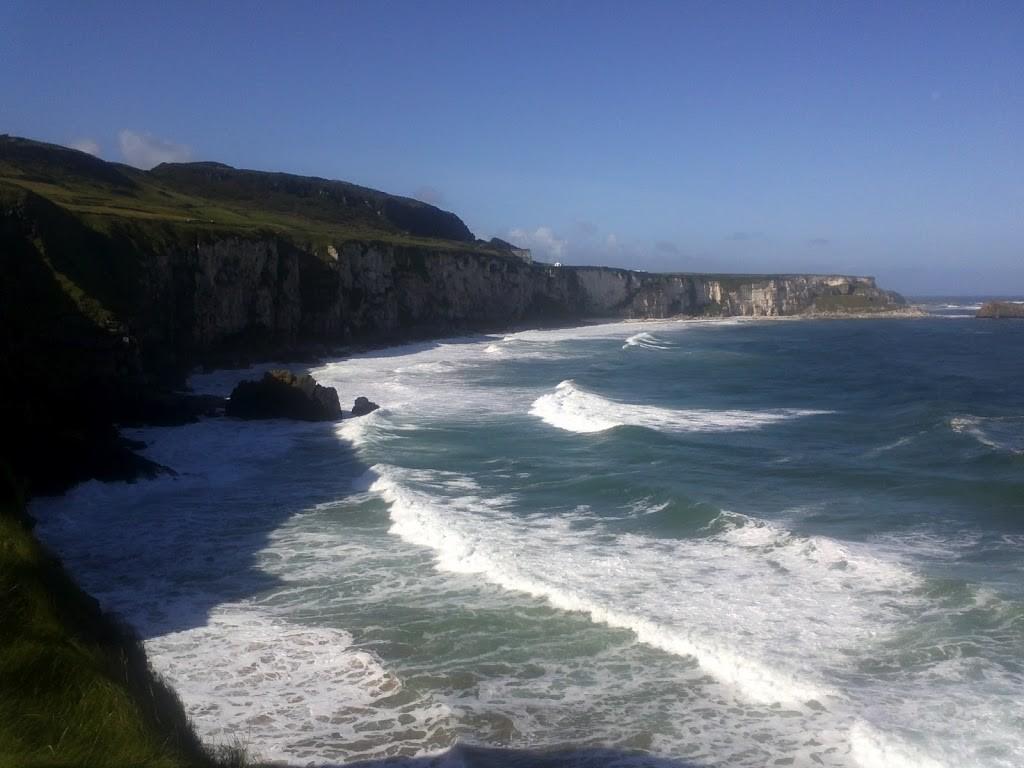 The second day trip took me to Blarney Castle to kiss the Blarney Stone and visit the gardens, then to Cork and Cobh (pronounced Cove) harbour, the last port of call for the Titanic.
Visiting Dublin and Ireland on a budget
I found the price of food and drinks in Ireland to be expensive. I tended to eat a late and large breakfast at the hostel (€4) and then get something easy for dinner from a nearby supermarket. A good place I did find to eat out however was the Epicurean Food Hall in the city centre.
I'd spend more than three days in Ireland next time as it's certainly somewhere I would love to go back to and explore further. Perhaps a St Patricks Day mission is in order.