Thirteen months after I spent 72 hours in Waikiki, I returned to Hawaii for a wedding on the north shore of Oahu.
While I was initially nervous about the fact I really only knew one or two people well (other than the bride and groom) there were over 40 of us, including plenty of others in the same position and everyone was quick to include each other in their activities.
With various companions I checked out the views of Oahu from above, at the tops of buildings, peaks and boats. Here are the best scenic lookouts in Hawaii
Aloha Tower – 56 metres
Aloha Tower is a lighthouse at the marina which was built in 1926 and was Hawaii's tallest building for over 40 years.
You catch a lift up for views in all directions from four balconies and it was (surprisingly) free to visit.

Top of Waikiki – 59.4 metres
I'd been using their free wifi all week when I'd been in the nearby shops and restaurants so thought I'd check out the views and Happy Hour ($6 cocktails!) at the Top of Waikiki.
I have thing for rooftop bars and this one was bathed in hot sunlight with comfy seating and views for miles. It reminded me a lot of the Skybar I visited in Hanoi last November and I felt quite comfortable hanging out there alone.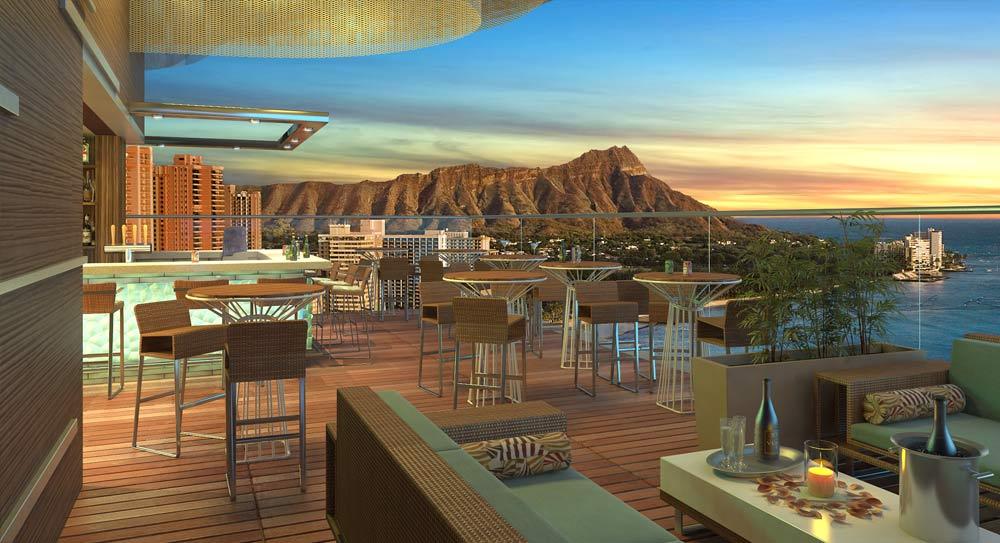 The Koko Crater Trail was once a railway line to take supplies up to World War II bunkers. There are 1048 steps to the top, formed out of wooden railway ties. It took me about 40 minutes to reach the top which was seriously hard work and there was nowhere to shelter from the hot sun. Coming down was in some parts terrifying but the views from the top were well worth it.
Diamond Head (170 metres high)  is a less exerting climb for those wanting an easier hike which still has great views. Wherever you're hiking in Hawaii though take sunscreen and plenty of water!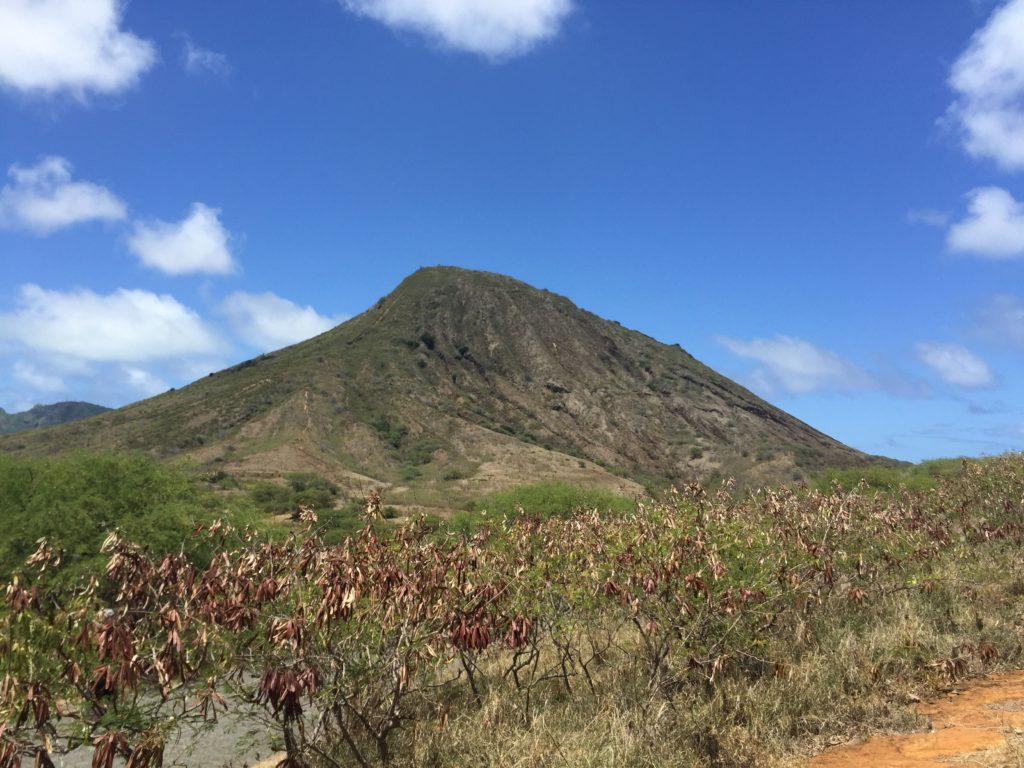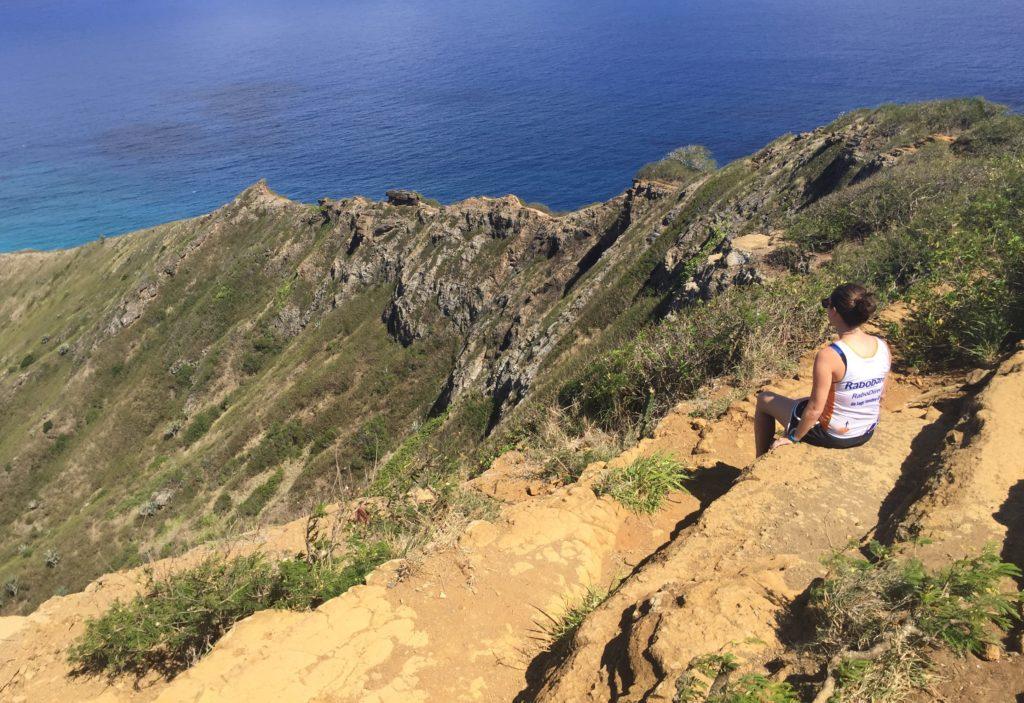 Parasail – 213 metres
X-treme Parasail was the cheapest and longest parasail we could find of all those on offer in Honolulu. Our group booked the 7 minute parasail with a top height of 700ft at $38 per person and also included being dunked in the water on our back way in.
We spent around an hour on the boat and were harnessed and launched in pairs. Estelle, my new French friend who I parasailed with is extremely scared of heights but claimed she was not scared at all due to the slow speed we gently swung back and up at, and the stable feeling sitting at the top.
I was just stoked to get to a height of over 200 metres without a hike!
How to you feel about heights? Would you try parasailing? Do you like checking out destinations from heights when you travel? Pin the image below to save this for later!