Italy is quite possibly my favourite country in Europe and it's the food as well as the people and scenery which enable it to cement this placing.
Eating a meal out in Italy is a full on experience in itself due to the sheer number of courses:
Antipasto: Something to nibble on such as olives, anchovies, cured meats, cheeses, pickled meats and vegetables in oil or vinegar. Translated to English antipasto means "before the meal."
Primo: Pasta (typically) is a first course, served as an appetizer.
Secondo: The main, or second course. Small portions of fish or meat are usual choices.
Contorno: A platter of vegetables usually accompanies the main course.
Dolce: A sweet dish to finish.
Here is my round up of the best food to eat in Italy.
Gelato
Gelato is softer than ice cream and there are providers everywhere in Italy offering a huge range of individual flavours. I tend to opt for the classics like lemon or hazelnut and chocolate which I can compare from vendor to vendor.
Margherita Pizza
No trip to Italy would be complete without sampling a Margherita Pizza. They might seem low on ingredients and simple, but the thin crusts, sauces (unique to the restaurant serving you), basil and mozzarella cheese cooked in a woodfire oven make a real Italian Margherita Pizza worth trekking across the globe for.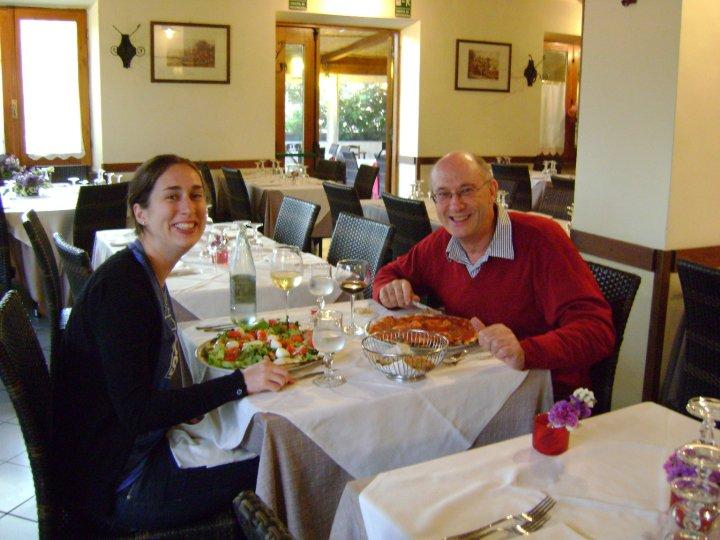 Pasta Carbonara
A simple pasta dish made with egg, bacon, Parmesan cheese and white wine tossed together with rigatoni or spaghetti noodles.
Prosecco
I'm rarely one to turn down a glass of wine- sipping the dry Italian sparkling wine on a Gondola in Venice really topped the experience for me.
Salad
Too many carbs and sweets you can really crave some greens! I loved eating simple salads dressed with olive oil and balsamic vinegar and continued to make them this way long after I returned home.
Tapas
Something I loved about bars in Milan was the free tapas during happy hour which included items such as risotto balls, bruschetta, olives, and melon wrapped in parma ham.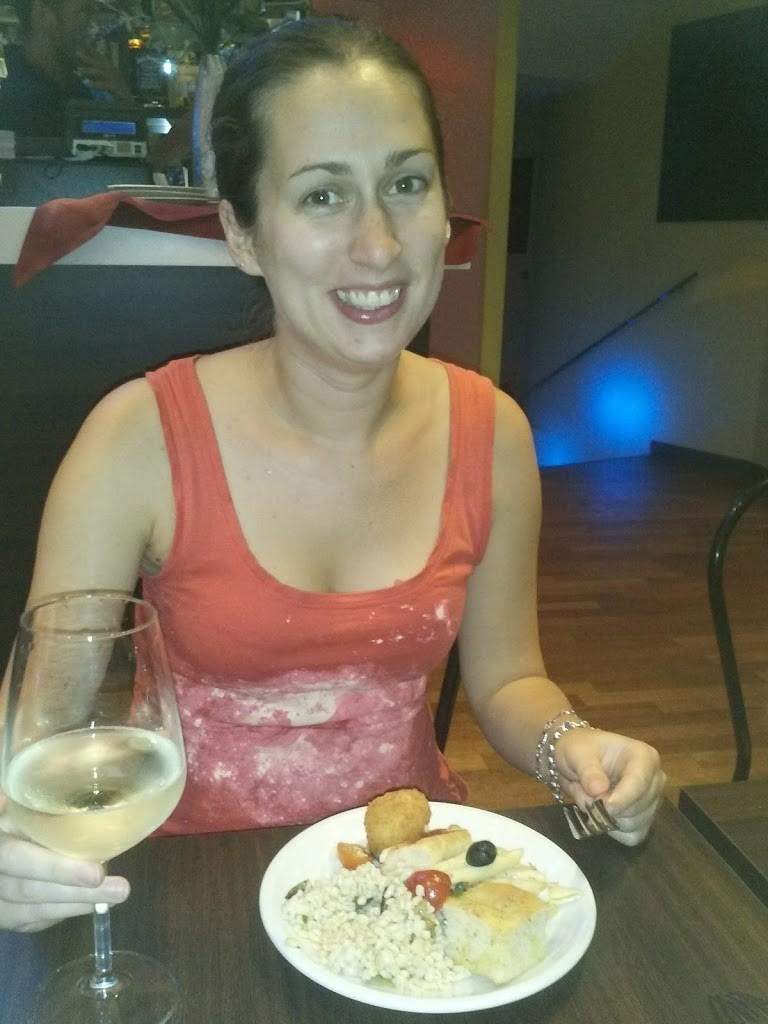 Tiramisu
Tiramisu is my personal favourite desert and what has become my contribution to Christmas dinner (dubbed Tiramisarah). I've seen it made in different ways and forms but the layers and coffee taste is constant.
What makes these the best food to eat in Italy?
Dissecting these plates down to their primary ingredients, it's the Italian produce such as cheeses and meats and sauces which make it what it is.
Probably  the best experience you could have in Italy and a way to discover and learn about it's culinary delights would be to go on a food tour.
The tours include transport, tastings and an English speaking guide. They run seven days per week for most of the year. Check out their site and let me know if you take a tour with them!
Have you ever taken a food tour? Did I miss anything? What do you think the best food to eat in Italy is?