"Who goes to Hawaii for three days?!" Was a common reaction I got when I mentioned my plans to visit Hawaii for 72 hours in Oahu. My parents on the other hand flipped assuming I'd been roped into an international drug smuggling ring (which was run by Apple based on the way the conversation played out) without realising…
Given the short timeframe we stayed on Oahu, the largest island where the capital Honolulu is. We opted not to hire a car given the cost and the fact that valet parking at the hotels was so expensive. The local bus was $2 per person per trip and served us fine but did mean we remained on the south coast.
72 hours in Oahu is by no means an adequate amount of time. But here is how to make the most of it.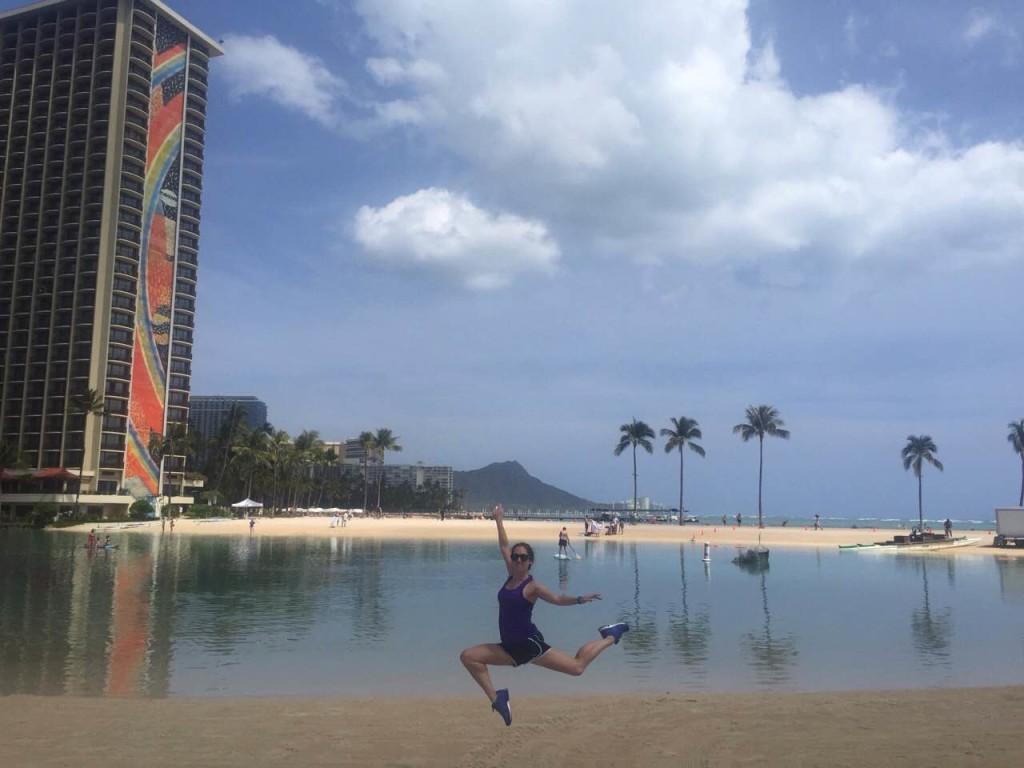 Walking around Honolulu
The best way to see a city is to walk around it (though I may moan at the time!). Mike and I walked the length of Waikiki Beach, along Kuhio Beach and through Sans Souci State Recreational Park where we stopped for pancakes at the outdoors Barefoot Beachside Cafe.
We then walked back through town. At every street corner in the central city there were pavement tiles where those waiting for pedestrian lights can learn common words from the Hawaiian language  such as man, woman, child and house. The words were similar to the same in Maori.
We also got to see some historic buildings, beautifully set in parks.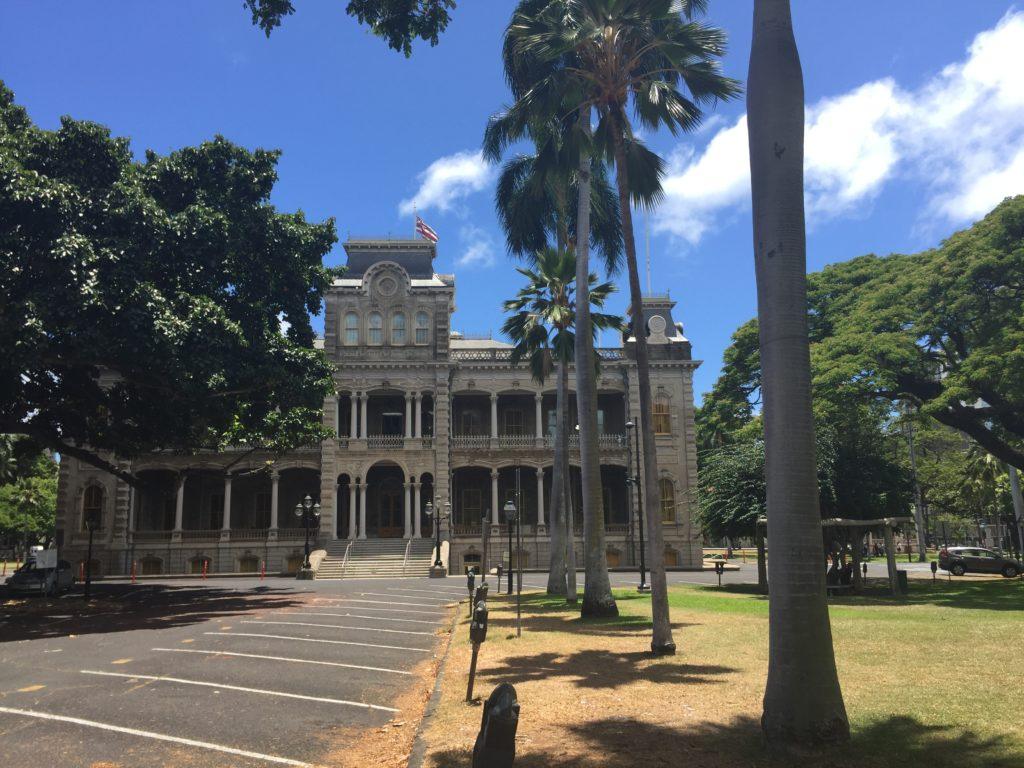 Waikiki Beach

Waikiki Beach is the kind of white, sandy beach you imagine in your perfect holiday. I happily spent hours lying on the sand and swimming. There are stands to hire toys and furniture such as sun loungers, surf and paddle boards and kayaks.
On Friday night at 7:45PM the Hilton sets off fireworks which can be seen all over Waikiki.
Diamond Head
Diamond Head is the volcanic cone you'll see in a lot of photos taken from Waikiki. Armed with water and sunscreen it took us 45 minutes and cost $1 to walk to the top from the bus stop (if you had a car and are reasonably fit it would probably take around 30 minutes from the carpark and costs $5). The 140-odd steps and steep, dark tunnel at the top are the toughest part, the rest zig-zags upwards and is reasonably paved.
The view of Waikiki and the Pacific Ocean from the top is well worth the climb. We purchased a shaved ice (pineapple and watermelon flavours) at the bottom as a reward.
Ala Moana Centre
Ala Moana is the world's largest open-air shopping centre with some of my favourite stores to visit when travelling such as Sephora, MAC, Victoria's Secret, Apple and Macy's. And it's all so much cheaper than New Zealand prices! There's also a free shuttle which stops at a number of the big hotels.
Next time/ if you have longer than 72 hours in Oahu
Other than visiting Maui and other Hawaiian Islands I would visit the North Shore and check out the surf pipelines. And I keep hearing about Turtle Bay where you can swim with turtles!