Ohtel Wellington is a small boutique 5 star hotel set at the end of Oriental Bay with a quiet homely feel.
Checking in to Ohtel Wellington
I'd booked a Superior Room at this luxury hotel Wellington hotel via Booking.com. When my visiting friend decided they wanted to upgrade to a Suite, I arranged this by managing the booking in the app. But something, somehow went wrong and both rooms had been reserved. Reception said there were two booking numbers and I needed to contact Booking.com to cancel the second room or else I'd be charged for both. Eventually the receptionist provided me the second confirmation code and pin number via email so that I could sort it online.
Also confusing were the mini-bar instructions. The receptionist seemed to say the mini bar was complimentary, but seeing the price list we went downstairs to double check (as the phone was not being answered). The deal is just one free drink per person, not including the full sized bottles of wine, but the range is decent. If you don't want to hide in your room you can take your drink and consume it downstairs in the Duppa Bar and Café before the area closes at 8pm.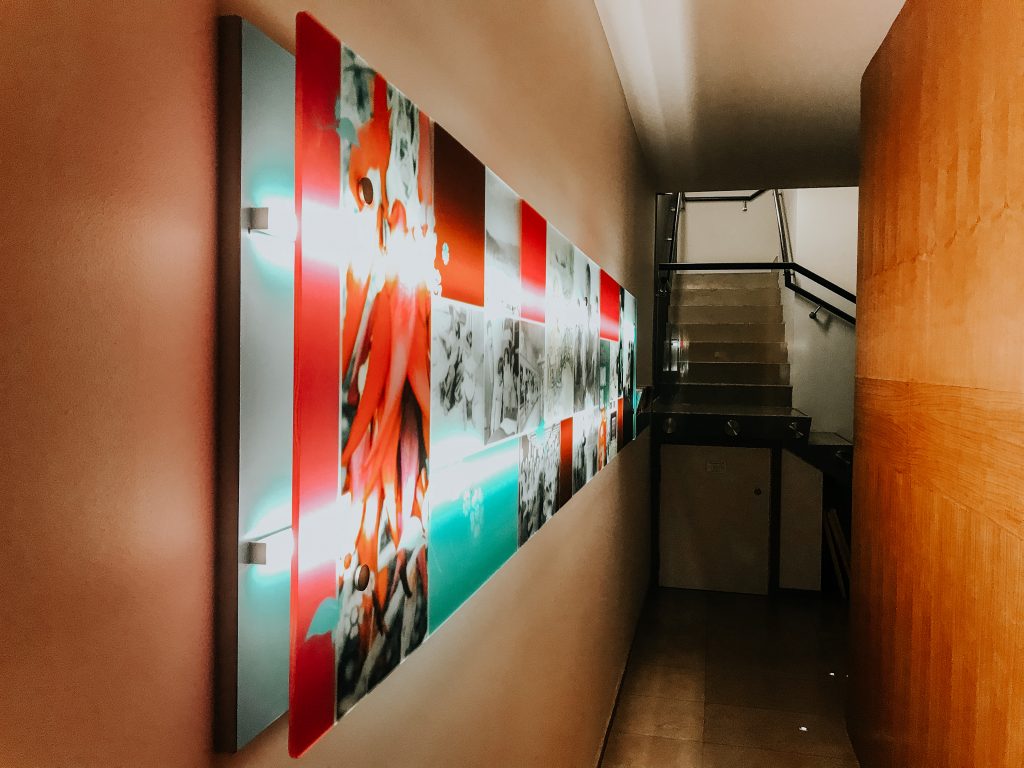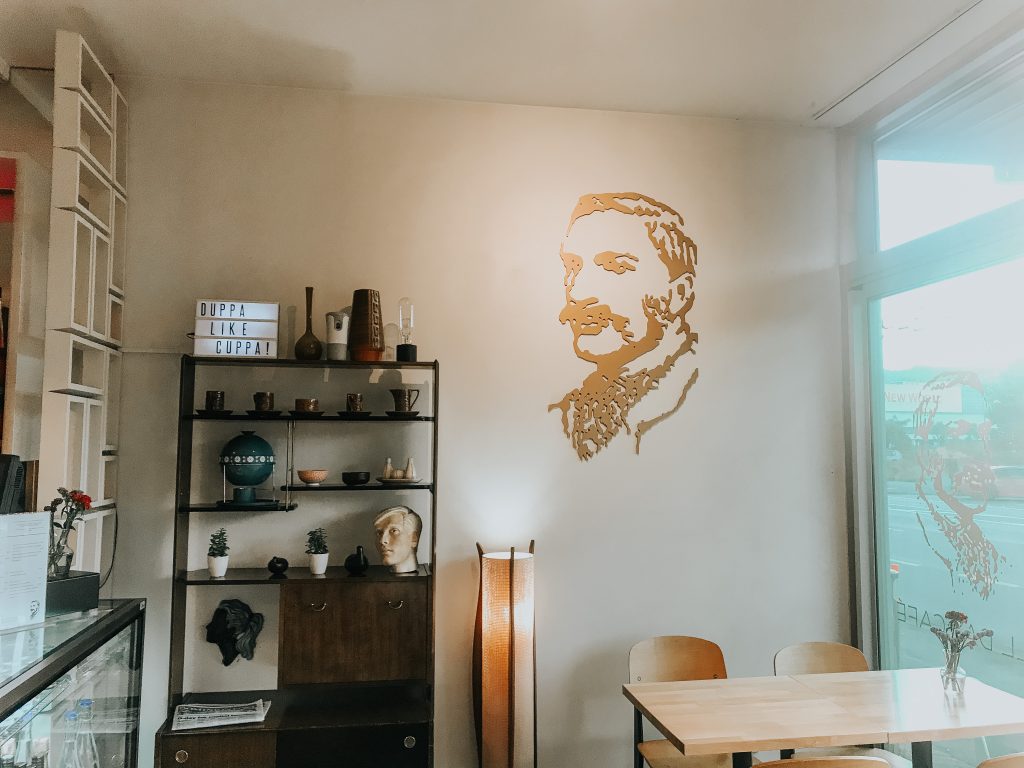 The Suite at Ohtel
Each room at Ohtel Wellington is furnished individually so each has it's own personality. Some rooms feature a small balcony and those at the front of the building look out over Te Papa and Waitangi Park at the start of Oriental Bay – not quite picturesque waterfront views, but something. Every room has a Nespresso coffee machine and loose leaf T Leaf teas. The wifi is unlimited and the quiet studio room on the ground floor is dog friendly.
The most has been made of the space inside the suite. The King-sized bed was really comfy and had an extra blanket. There was also a 6 person dining table if you were looking to host a catered dinner during your stay, a couch, large television, record player full length mirror and solid 1950's furniture.
Many of the mid-century decorative features at Ohtel Wellington reminded me of my late-grandparents former home such as 70's jugs and mugs, kiwiana artwork, and old carpets turned into mats on the concrete floors outside the lift entrances. The combination of urban chic meets international design makes it homely and comfortable and everything was incredibly clean, safe and tidy.
Not having one at home, the real highlight for me was the beautiful bath.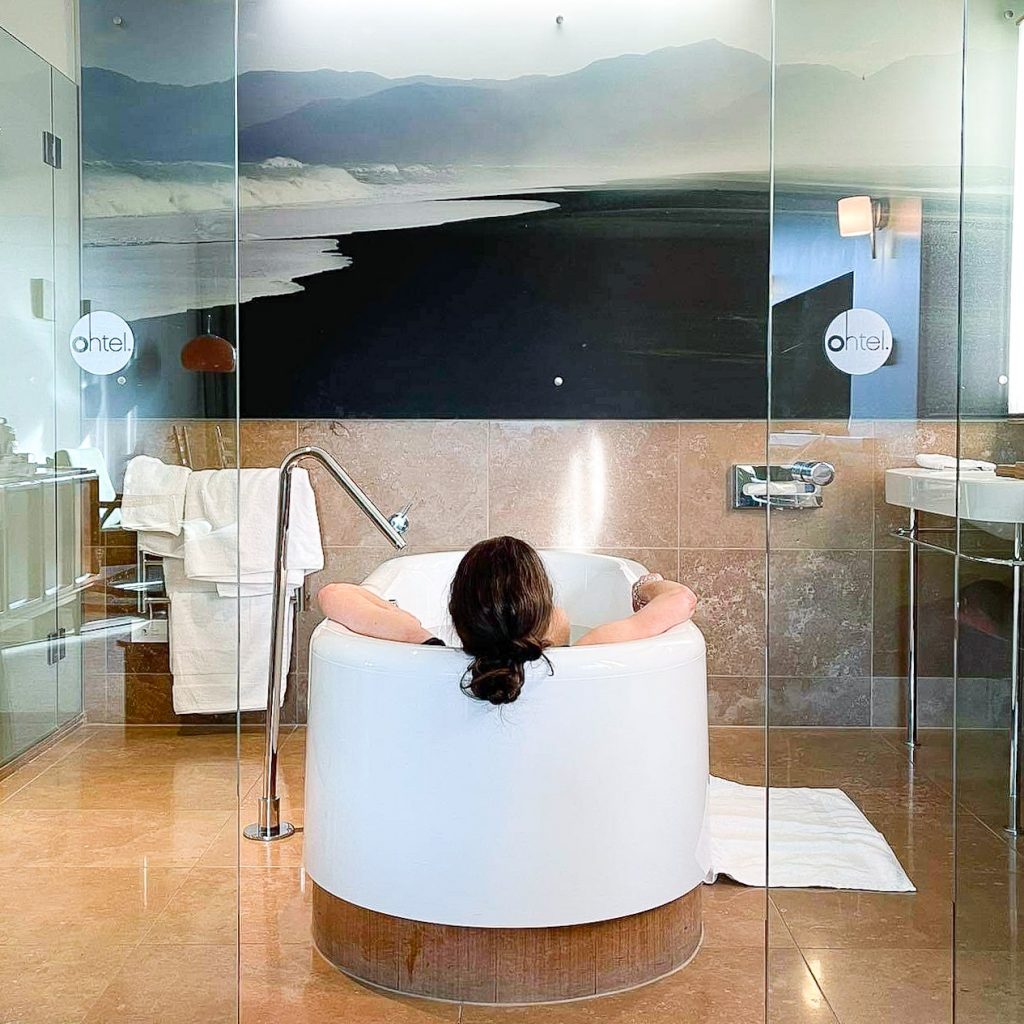 Who should stay at Ohtel Wellington?
For those visiting from out of town, Ohtel Wellington is close to Te Papa, Waitangi Park, Oriental Parade and Courtney Place's entertainment centre with restaurants, bars and theatres.
Unfortunately there's no onsite parking so you need to either park on the street afterhours or take advantage of a discounted rate and park at Te Papa, a short walk away. Though I didn't stay to try it myself, the café breakfast menu which supports local producers looks amazing.