Spending a relaxed weekend in Brighton, my party of four rented an apartment from Brighton Holiday Homes. It worked out much cheaper than staying in a motel or even hostel in the area and a lovely place to stay.
Coming from New Zealand I do not understand how Brighton is a great beach – voted in the top 10 beaches in the world. I would take any Coromandel beach which features warm water and actual sand rather than pebbles any day.
How to spend a weekend in Brighton
The main attraction in Brighton is of course the famous pier. We spent hours exploring it buying the famous Brighton Rock Candy, attempting to win on the sideshow stalls, watching the roller-coasters and playing arcade games. It has a really wholesome, old-school fun feeling.
We also had a fish pedicure where little fish nibble the dead skin cells off your feet. If you have ticklish feet it can be challenging to put your feet in the water and get used to the crazy feeling of fish swimming around and nibbling! My feet were incredibly smooth afterwards though!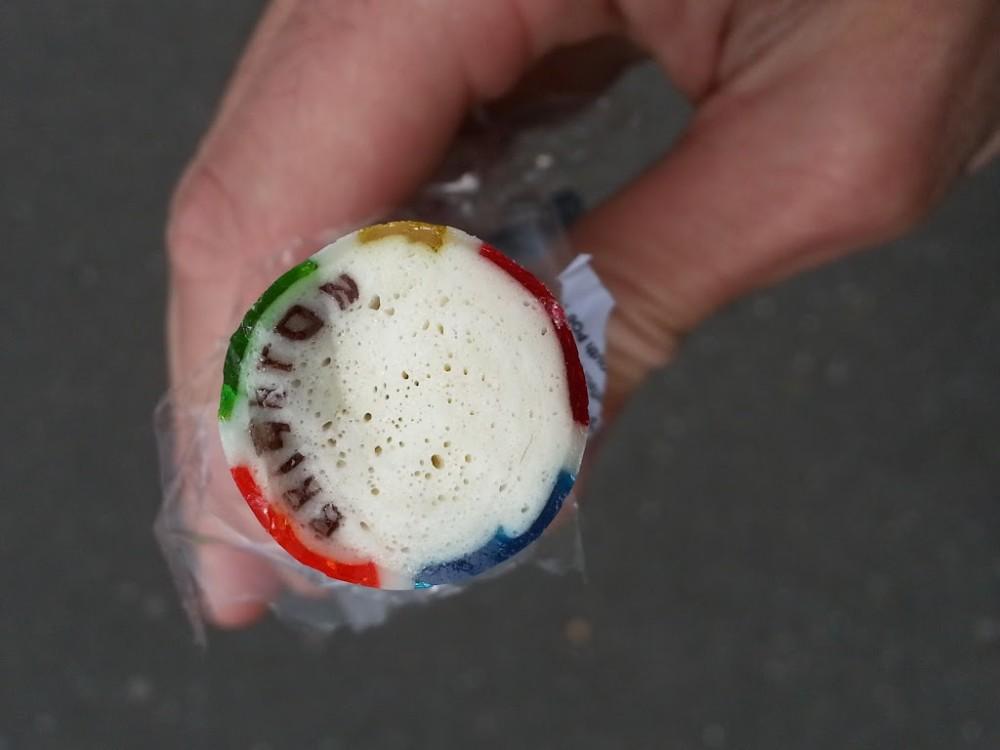 Adjacent to the pier is a challenging mini golf course as well as the Brighton Wheel which I'm sad to hear has since been removed. For 8 pounds per person it went around at least 3 times with interesting commentary on the history and sights of the area which will allowed us to get our bearings.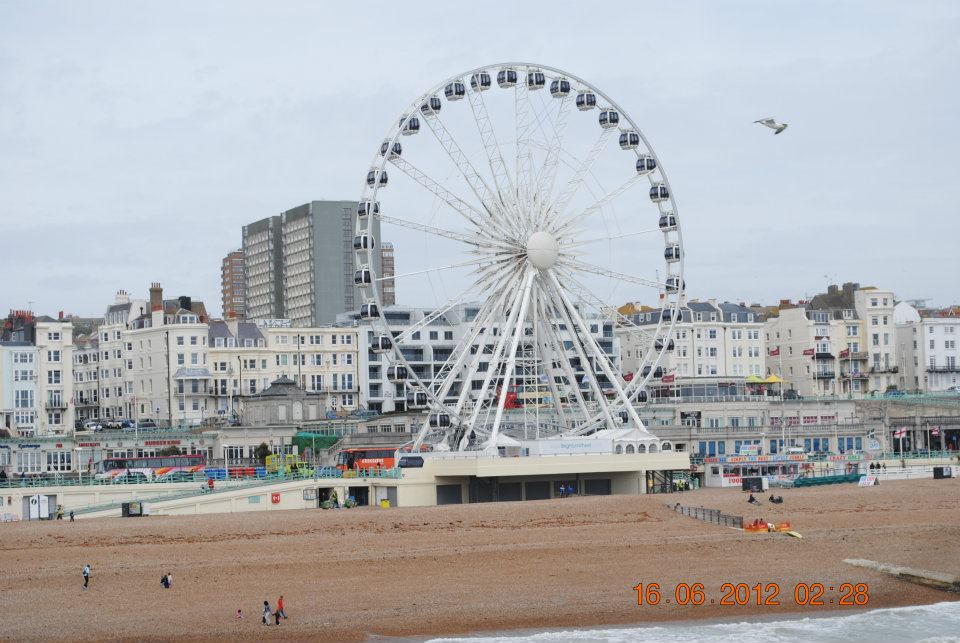 We also went on the Volks Railway from the Pier to the Marina which was the first public electric railway in the world. which cost around 2 pounds per person and was though I didn't think there was much to see at the end, it's certainly about the journey not the destination!).
Photos mostly Caitlin's. And here's one from my dad- a picture of my mum, many years ago in Brighton.