Visiting Martinborough in the Wairarapa is an easy day trip from Wellington. While the region is best known for it's wines, craft gin distilleries are also beginning to take off here and recently I checked out the Martinborough gin on offer from Reid + Reid and Lighthouse gin.
It would be a mistake for your day out in Martinborough to only consisted of drinking though – the cute town center has streets laid out in a Union Jack format features boutique shops, lovely restaurants and cute cafes.
Reid + Reid
145 Todds Road
The last time I went wine tasting in Martinborough the Reid + Reid gin distillery was only offering tours. The following month they started opening their Gin and Tonic bar on Saturdays from 1-4pm.
Not having a hospitability background they kicked this off quietly but word has certainly spread over the hill to Wellingtonians in search of a weekend beverage in the sunshine.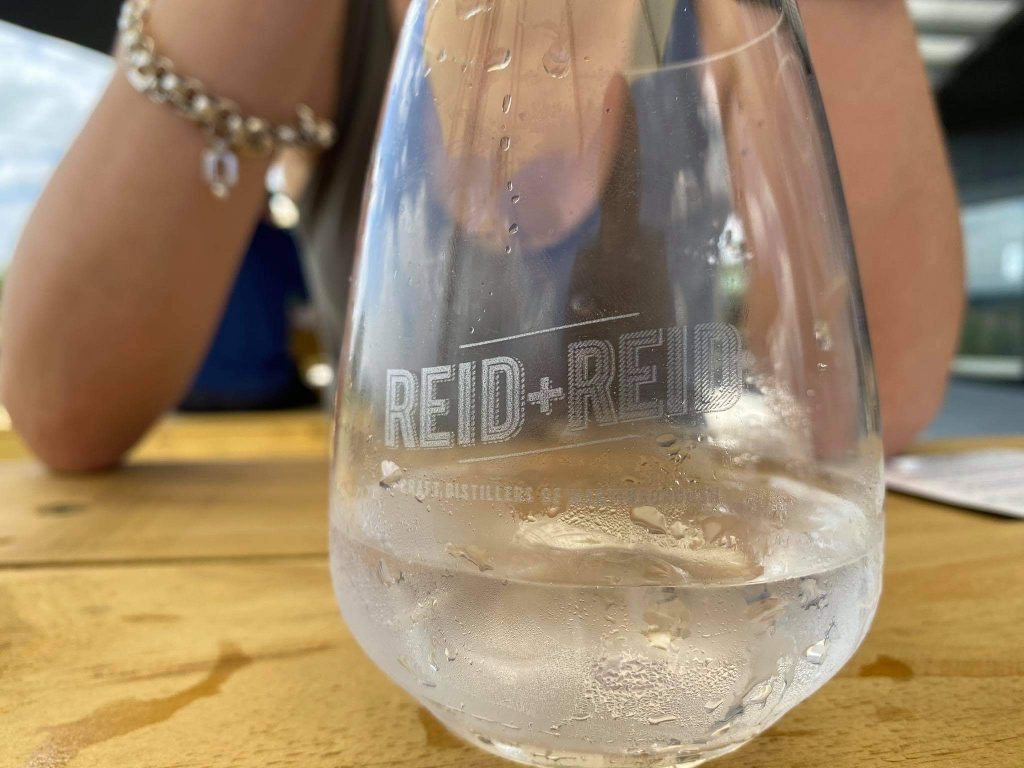 Reid + Reid don't do tastings but have a number of gins to choose from for their beverages. They pour doubles making their drinks which start at $14 large and very reasonably priced – as a first timer I went for the Native Gin and the botanicals include kawakawa, manuka and horipito. The Reid brothers settled on these after a two year forage of New Zealand for aromatic native plants which would compliment a classic dry gin.
The outdoor seating area is a glorious place to sit which friends on a sunny Saturday afternoon. Full sized bottles of gin are also available to purchase and take home with you.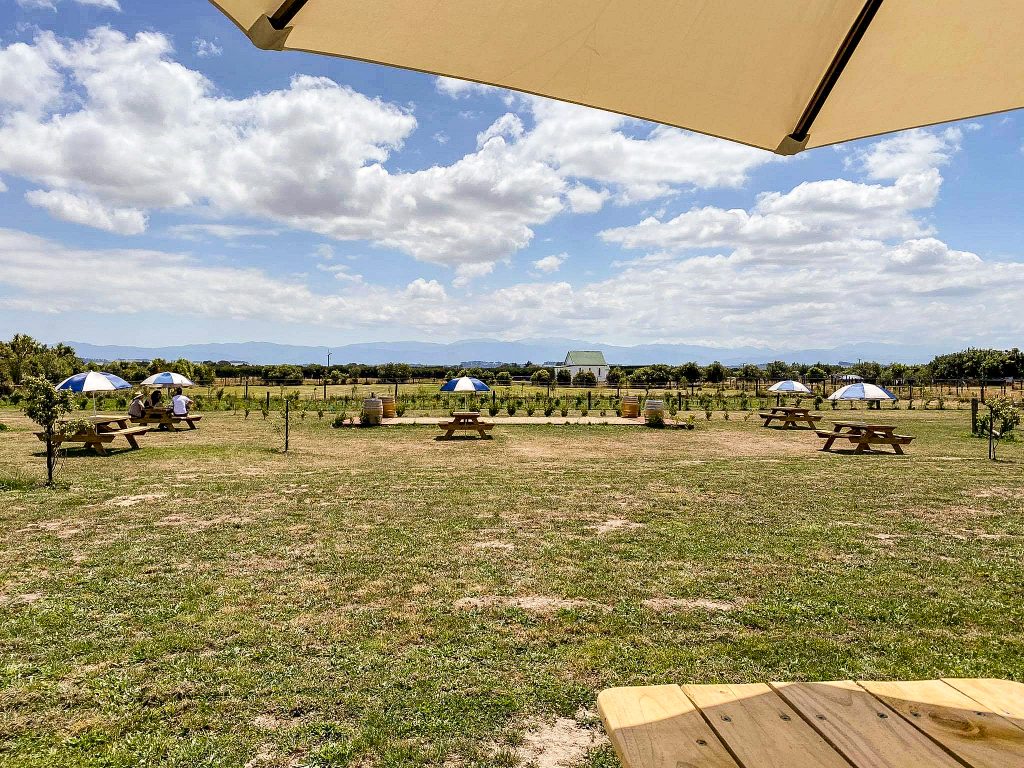 Lighthouse Gin
Te Kairanga winery – 89 Martins Road
Lighthouse Gin is inspired by the Cape Palliser Lighthouse on the rugged Wairarapa coastline around 70km from the Lighthouse gin distillery in Martinborough.
The distillery isn't open to the public but gin tasting is available at the Te Kairanga winery, along with wines from the Te Kairanga and Martinborough vinyards.
Their unique blend of botanicals includes fresh zest from New Zealand navel oranges and Yen Ben lemons and their gin is handcrafted with water which has travelled from high in the Rimutaka ranges. For $3 you can sample the gin on it's own, with a small piece of lemon and finally with East Imperial tonic added.
As well as full sized bottles of gin they sell 200ml bottles and $15 "stocking stuffers" containing a 50ml bottle of Lighthouse gin and a 250ml Fever Tree mixer, of which there are a number of options to choose from including Soda Water, Grapefruit or Old World tonics or a classic tonic.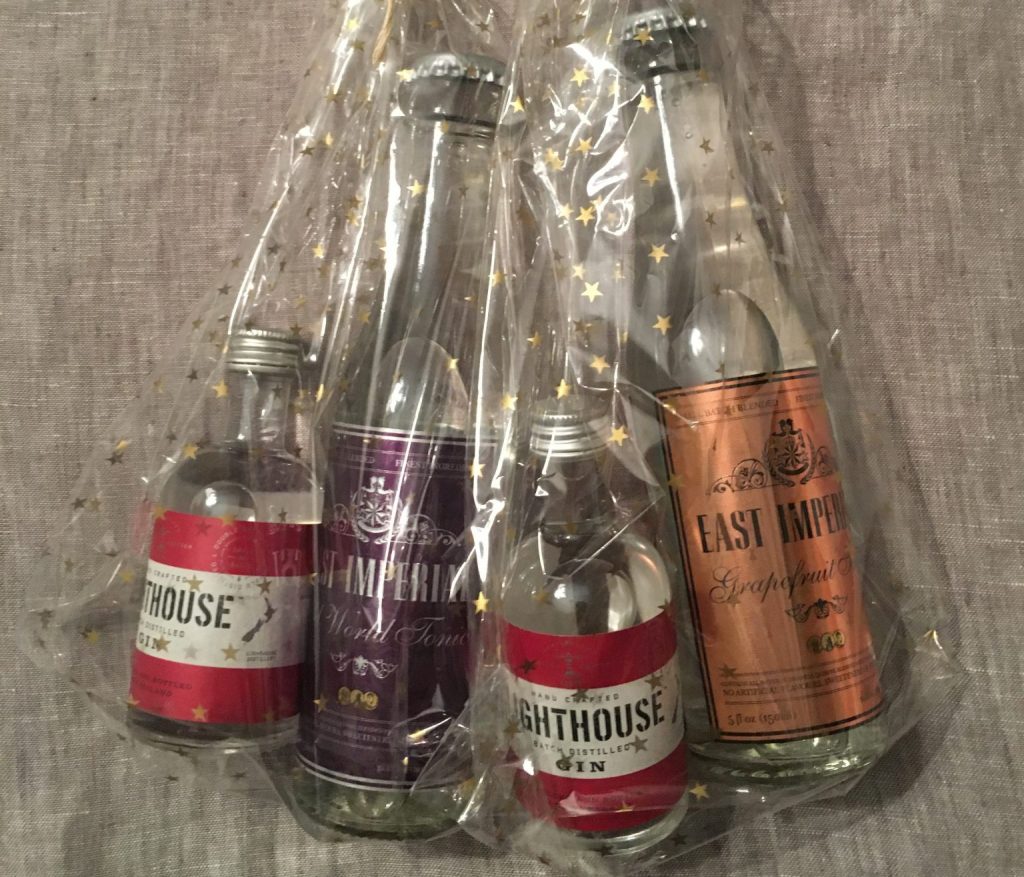 While I still love a glass of wine, this Summer I've found myself trying new gins from around and Martinborough gin is up there with the best craft gin.