Still homeless and unemployed in London, Kyle and I got a last minute cruise deal abroad Royal Caribbean's Serenade of the Seas as it toured the Mediterranean.
We flew to Barcelona with Monarch airlines and were taken by shuttle straight to our Cruise. We had an interrior stateroom (no windows or sea views but i slept very well!). Cute animals like these kept appearing in our stateroom!
Cannes, France
The first stop was Cannes. Mid film-festival the place was very busy with a traffic jam right through town which didn't seem to ever move anywhere. We walked up to the Musee de Castre to admire the view, and then loitered in the streets hoping (but failing) to spot celebrities.
Livorno, Italy
With out second stop of the cruise we chose to stay local instead of taking expensive excursions to either Pisa or Florence, both of which I had been to prior. We strolled through markets browsing leather goods, fish and fresh fruit and vegetables and stopped for coffee, gelato and a net café (wifi on board the ship is .68 euro per minute and runs at two speeds – slow and extra slow).
Rome, Italy
On day three the ship berthed in Civitavecchia, just over an hour away from the centre of town by train (9 euros return). We had just enough time to visit the Colosseum, Roman Forum and Fountain of Truth before splitting a real Italian wood-fired pizza and getting the train back to the ship.
Salerno, Italy
We could have taken a tour to either Sorrento or Pompeii, but as both were around an hour and half away we stayed in Salerno, having a walk around and then sat in a piazza with a glass of Italian white wine.
Venice, Italy
After a day and a half at sea enjoying the sun and the ship's two swimming pools, gym and three spa pools we arrived in Venice early on a Wednesday afternoon. Sailing into Venice while eating lunch was one of my personal highlights of the trip.
I had been to Venice before, so after checking out St Marks Square I went shopping purchasing new GAS jeans and a (fake) Chanel hand bag.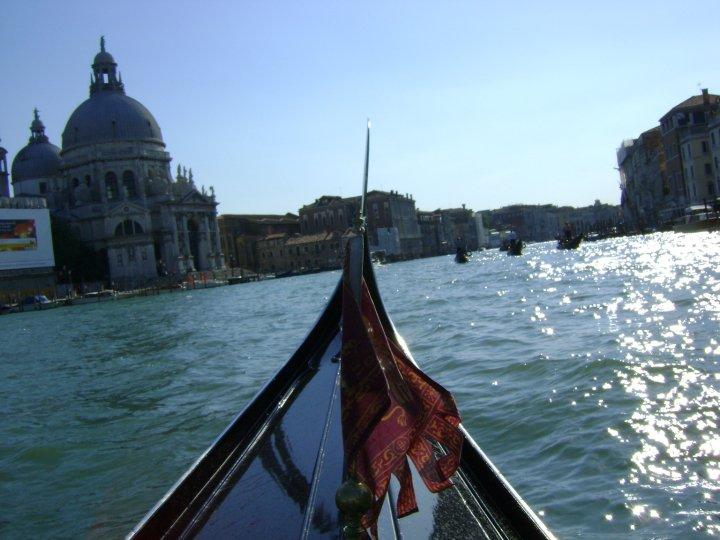 Split, Coatia
Our final (and my favourite) stop was Split– a beautiful Croatian city built within the walls of a ruined castle. We only changed 10 Euro's into the local currency, Kuna but with this bought two hours internet time, printed six documents, drank two coffees, and paid for us both to climb the bell tower for a picturesque view of the city below.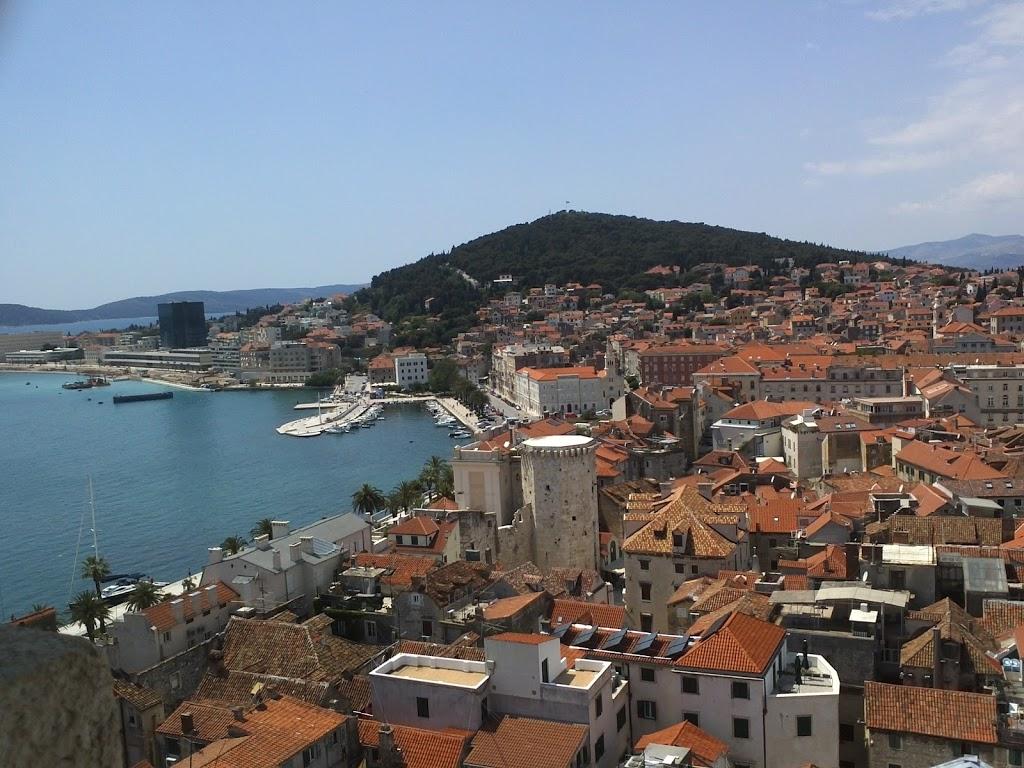 Cruising in Europe
Cruising is a great way to travel and Serenade of the Seas was a great ship to travel on. All food on board the ship was included and available 24 hours a day. On the days at sea I took advantage of the pools, mini golf, gym, day spa and activities going on. The staff were very very friendly as were our fellow passengers from around the globe.