A London-based school friend booked a yacht and skipper on The Yacht Week Greece one February and slowly filled up the nine spaces with friends and friends-of-friends. 

After months of excitement we finally arrived on a Saturday in August to meet Richard, our skipper from Sweden and boarded the 'Galene' for the first time at Lavrio Marina. We stayed in the port the first night (despite prior communications saying we'd sail that afternoon) and went to Aqua Bar. It was a far bigger night than anticipated and shots kept arriving courtesy of fellow sailors.
We were the first kiwi boat of the summer. Other crews were from the USA, Canada, Spain, Netherlands, Ireland and the UAE.
Poros
Our first stop on the Yacht Week Greece (and perhaps my favourite) was Poros. We went for a walk and had pistachio ice cream and browsed the shops. Later we caught water taxi to 'Love Bay' for a swim at the beach before returning to where we'd docked for a Greek dinner at a local restaurant. Greek Salads, Calamari and Honey coated fried feta quickly became food staples for our trip. Most of our boat was still hung over from the night before so few of us stayed out late.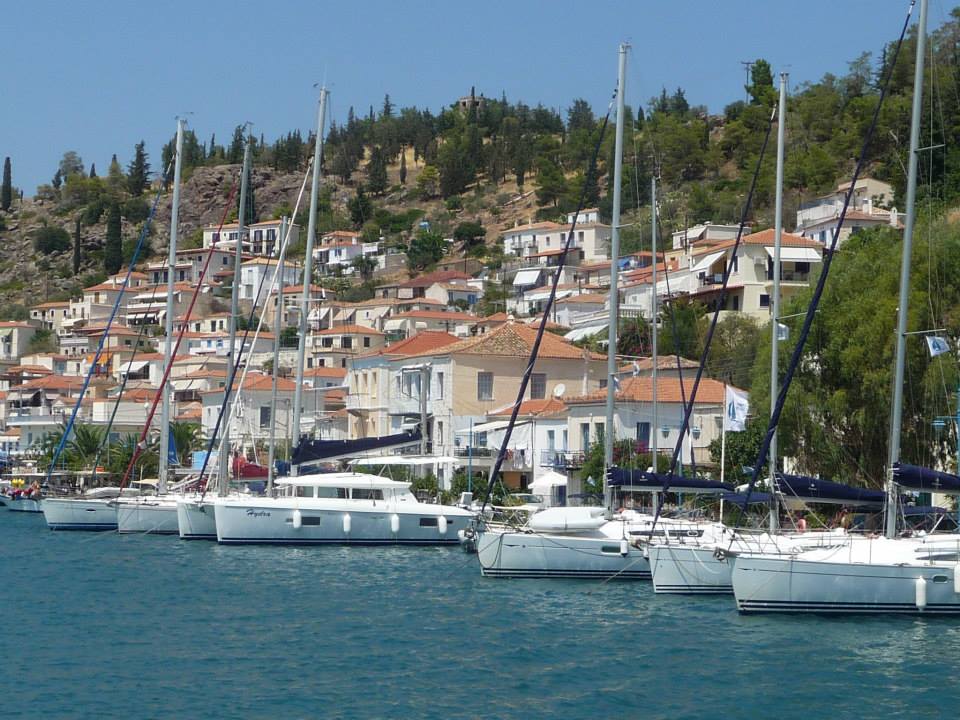 Ermioni
At Ermioni, our second port we spent a lot of the afternoon jumping off the boat and attended a 'day party' (it started at 5.30pm) with table service. We got a bottle of Vodka and made a punch and (those of us still standing at 9pm) ate an amazing meal at a local restaurant.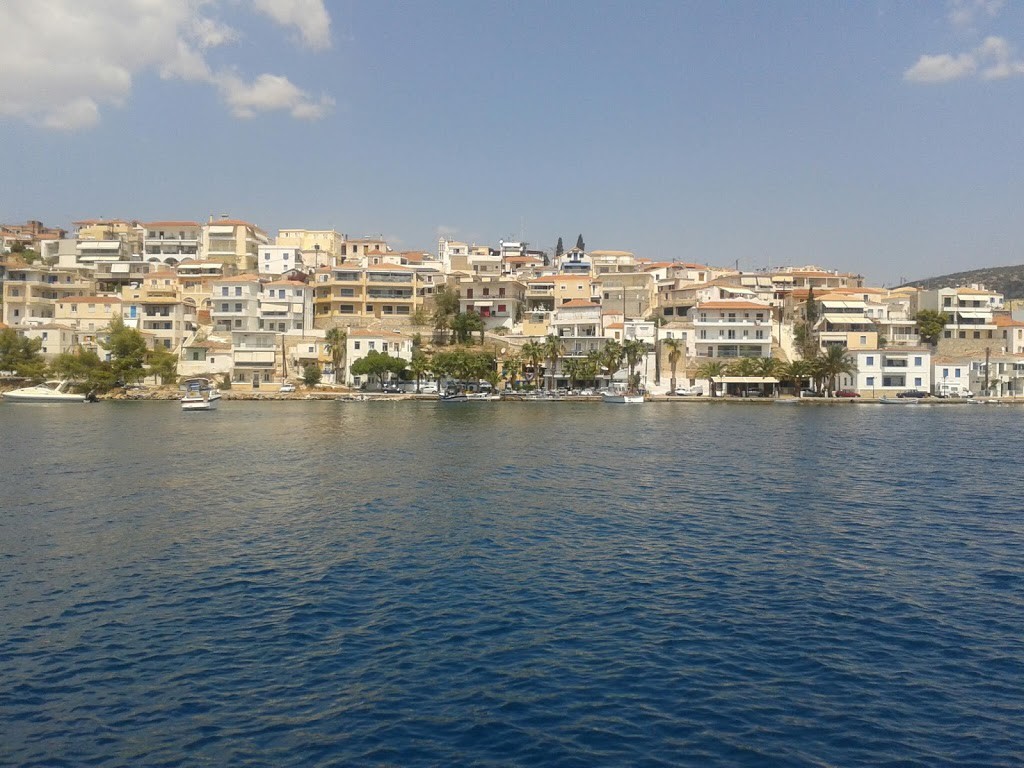 On the way to Plaka on Tuesday we swam in a bay near Paris Hilton's holiday home and played on inflatable swans. Having seen The Bling Ring  the week prior and realising the girl is known for leaving her door unlocked I wouldn't have minded swimming to shore.
Plaka
Once we reached Plaka we took part in a Volleyball tournament (eliminated first round, competition was tough) we jumped off some rocks as we'd seen local children doing and then attended a dinner at a long table set for 150. It was also Hana's birthday so there was cake!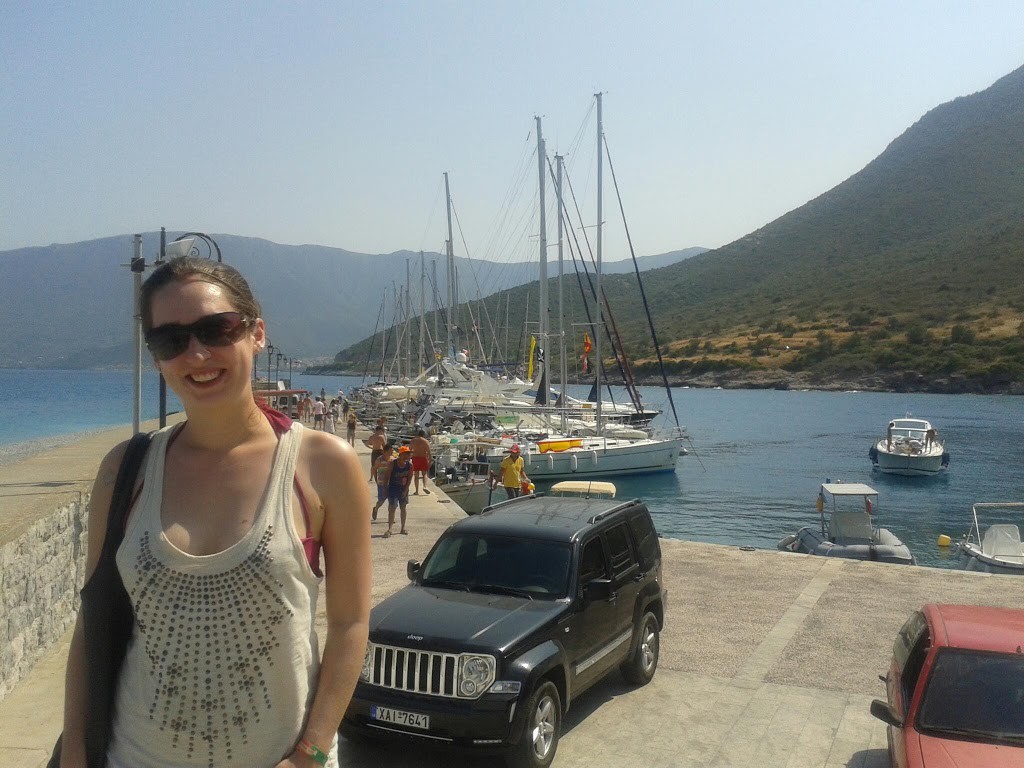 Dhokos
Dhokos is a natural bay with no buildings meaning this was the only night we didn't go out for dinner. All 15 boats were anchored and tied up to each other and we boat hopped and floated in the water on lilos and inflatables in shapes such as swans, dinosaurs and paddling pools.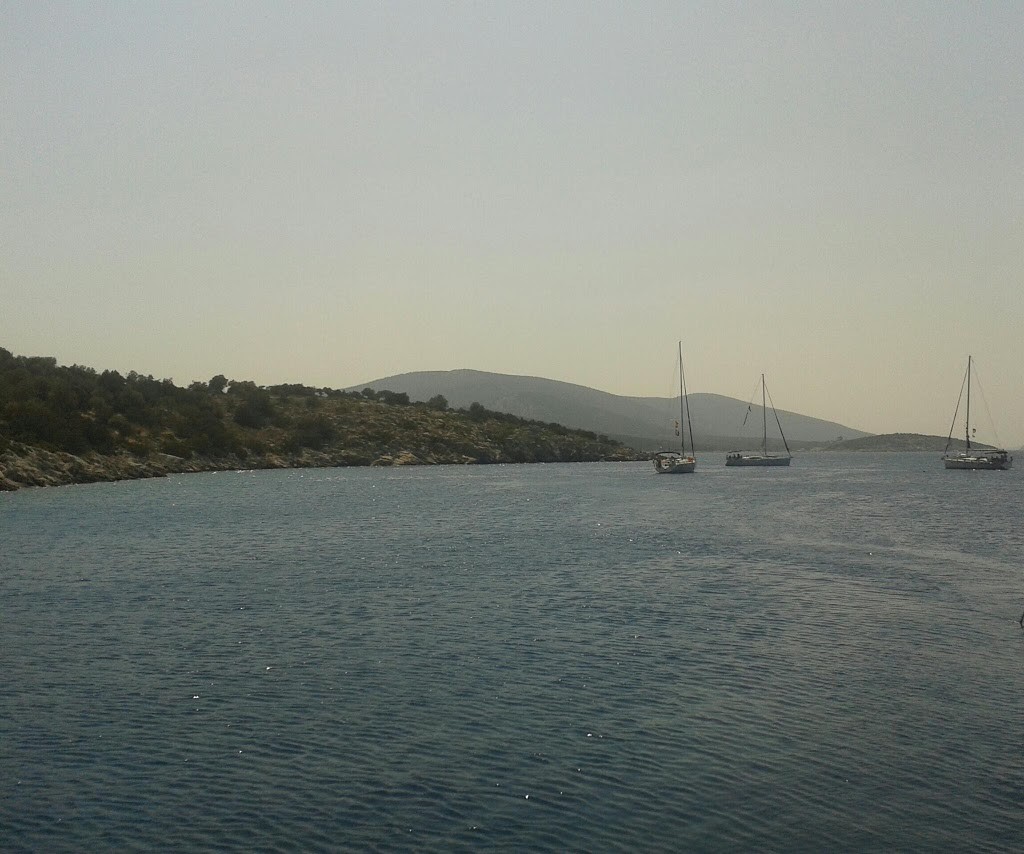 Hydra
Our final stop, Hydra, was a packed port with tourist prices. It was home at some point in time to The Rolling Stones, Leonard Cohen and The Onassis Family. Having been voted one of the top five crews of the week we were invited to cocktails at Sunset bar at sunset (fittingly).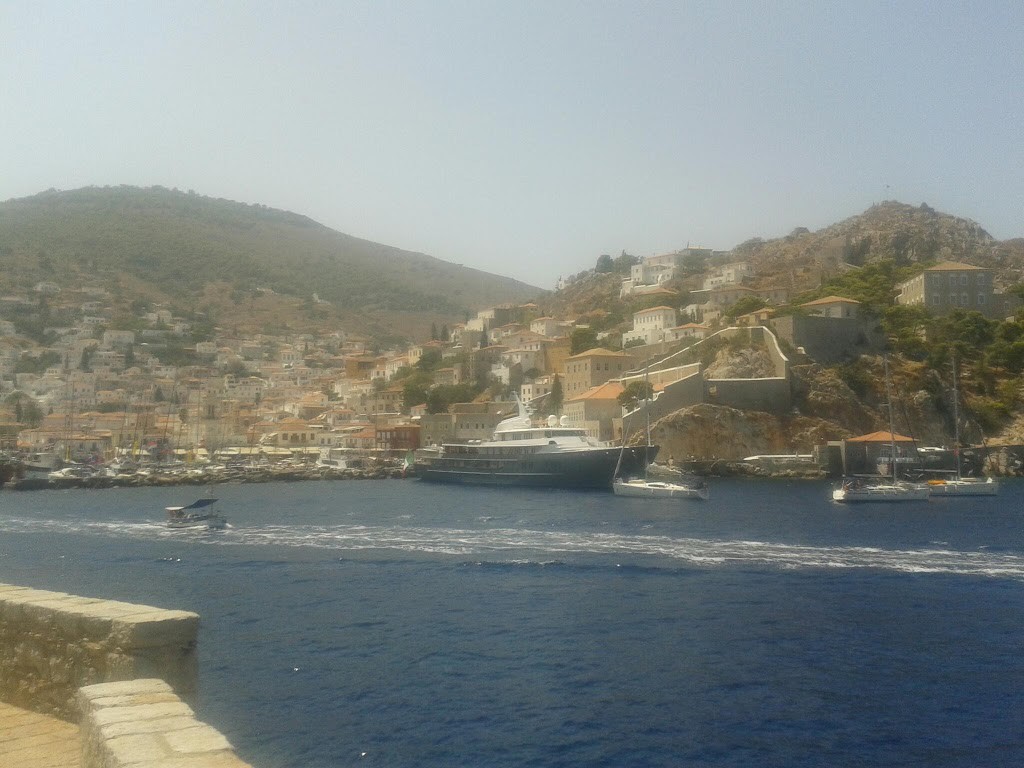 After a rough 5 hour sail we arrived back at Lavrio for our final night. We attended a pool party at a bar and bought a fair few of the rings sold at a street stall (7 Euros, 25 Euro's, "That's half price for you" at Hydra).
The not so glam no one warned me about when it comes to sailing with a group:
The toilets and showers on the boat (the place really went to the dogs around day 5)
Risk of designer sunglasses going overboard
Lost property – handbags, jewellery, shoes etc. left in bars or on other boats
People spewing off back of yacht.
My Yacht Week Review: If you're single and looking to let loose and hook up for a week you'll love the Greece Yacht Week. If not you may find yourself looking on in a slightly horrified manner for the first day or two but still loving it. Positioning yourself as 'not afraid to leave the club first' wins friends later in the week after a few late nights in a row when others would secretly also like to bail early.I'm told The Yacht Week Croatia is even more nuts – 60 to 80 boats compared to the 15 here and crazier parties.
Pin the image below to for later!