Hitting the ground running to make the most of our 36 hours in Porto, it was only by pure luck that Renee and I found our accommodation without stress and only the use of a free map depicting the must-see sights in Porto which was handed to us at the metro station we arrived at from the airport and lacked street names.
But we lucked out when we met Nadia on reception at In Porto a good 6 hours before we were due to check in, who binned our map and set about circling where we should go during our trip to Porto on a much more thorough replacement map.
I found Porto to be a much hillier than I had anticipated, but also quieter and more relaxed, though clearly tourist heavy at the start of the European summer holidays.
Must see sites to see with 36 hours in Porto
Mercado do Bolhão
Our first stop was the nearby markets which are open Monday to Saturday.
The vendors speak very little or no English but make a real effort to talk to you anyway.
Downstairs there was everything from the famous Portuguese custard tarts and other pastries, to crafts and souvenir tiles and fresh flowers, fish and meat products.
Upstairs in the gallery area was mostly fruit and vegetables, no doubt where the locals generally shop, the tourists downstairs.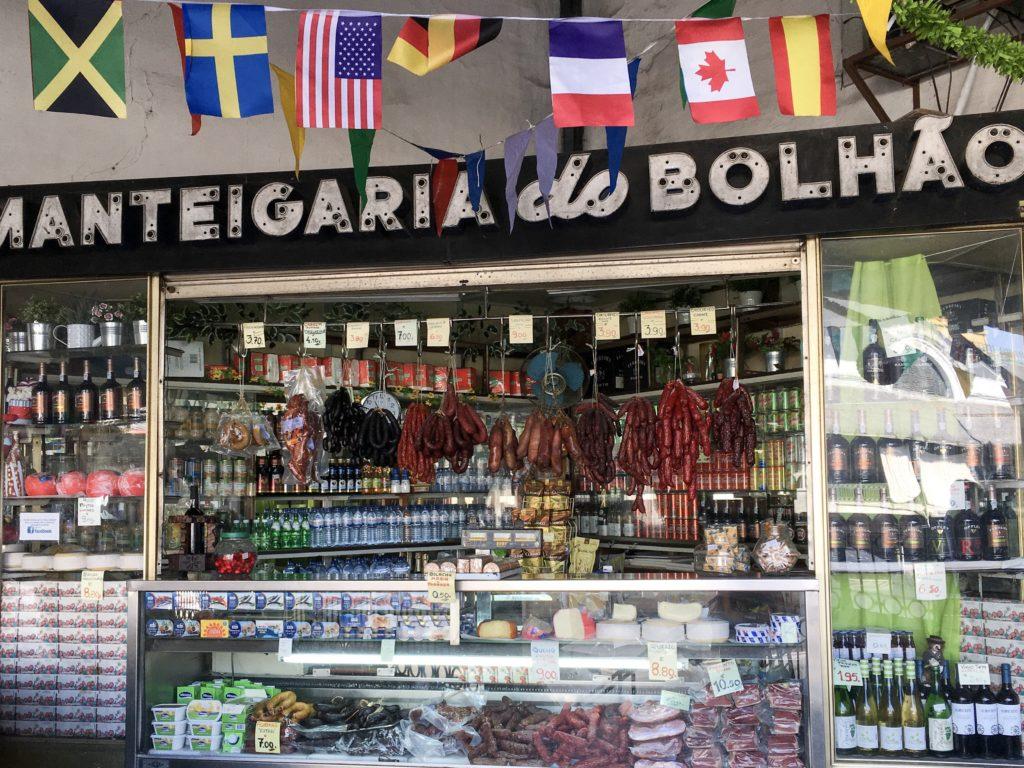 Chapel of Souls
After leaving the markets we happened upon the Chapel of Souls, an eighteenth century church on the corner of a pedestrian-only shopping street Nadia had told us to wander down.
It's amazing, blue exterior tiles depict scenes from the lives of saints and there are some beautiful photos of the chapel on Instagram.
Cafe Majestic
We walked down Rua de Santa Catarina and stopped at Cafe Majestic for a coffee. The cafe has a stunning facade and the interior features cherubs. It's a popular tourist spot and we'd been warned it was pricey for food and we were better to eat elsewhere, but it was worth stopping in for a coffee.
The 'Harry Potter Bookstore'
We didn't go inside as the queue was out of control but The Lello Bookstore inspired the staircase in Harry Potter's library at Hogwarts. J.K Rowling lived in Porto teaching English in the early 1990s and wrote the first two Harry Potter novels in this city.
In an age where bookstores are closing as people choose to buy books online or in Kindle format, I'm not convinced this one would still be in business without being able to sell tickets for entry.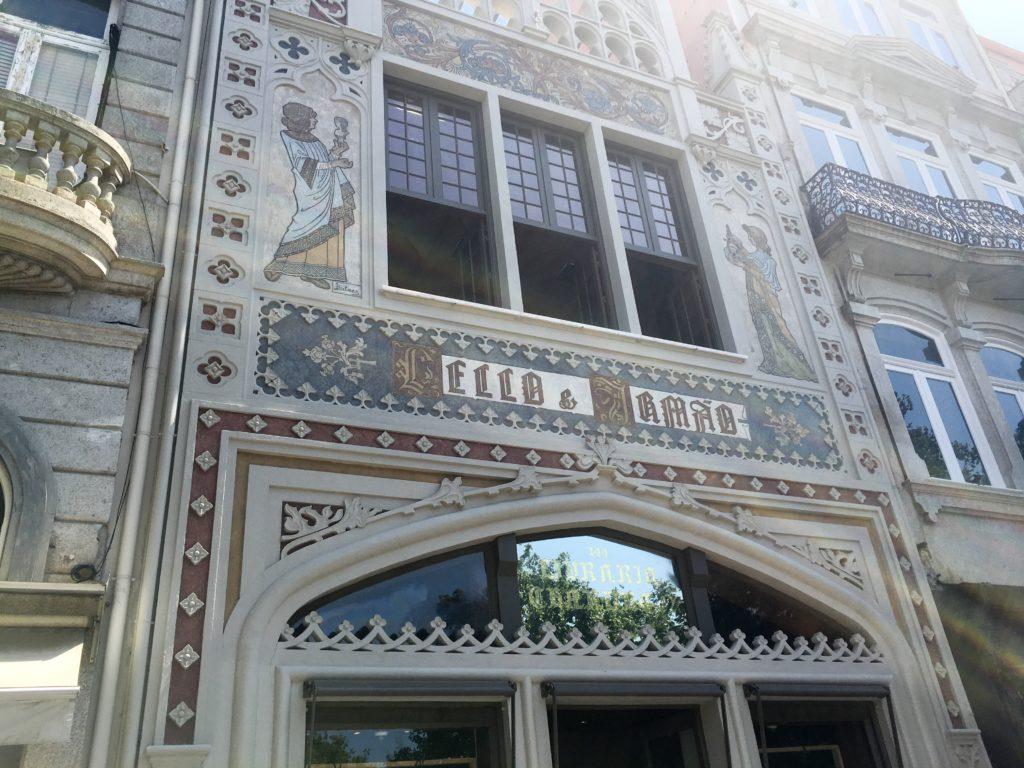 São Bento Railway Station
For me the inside of the São Bento railway station was not as amazing as the outside of many of Porto's churches but it was still worth checking out and marveling at en-route to the riverside.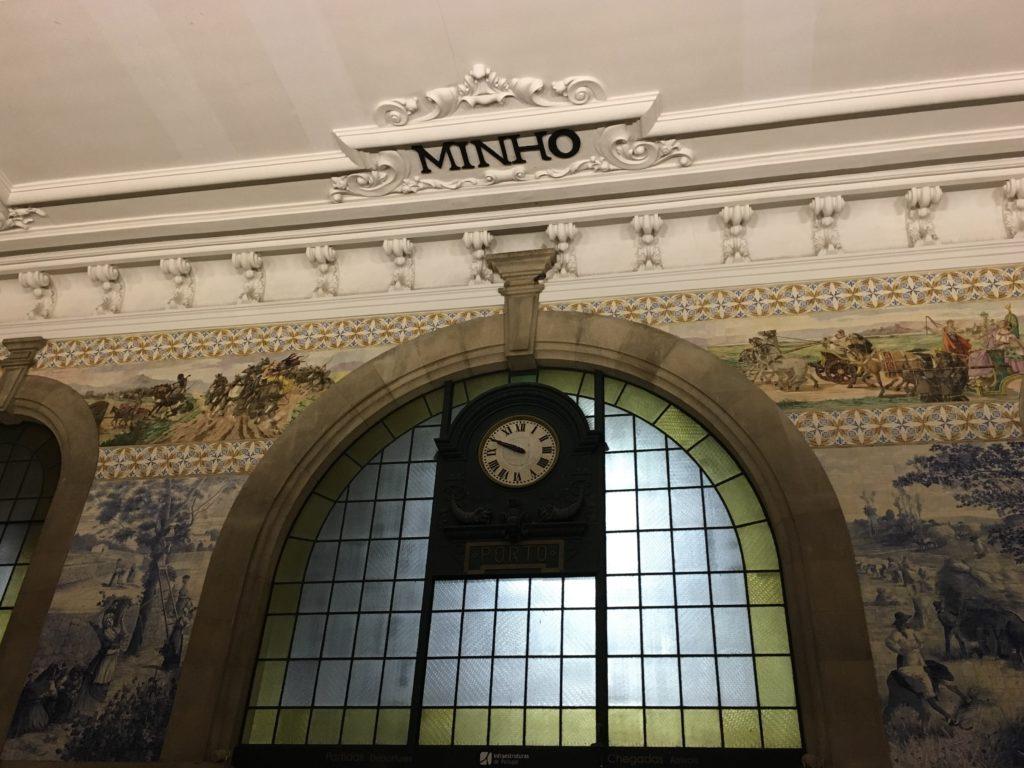 The Riverside
Both sides of the river are authentic and busy – it's certainly one of the must-see sights ib Porto. We stopped in at Taylors Port House for a required afternoon of port wine tasting.
A particularly friendly restaurateur told us that Nelson (not far geographically from Wellington but in the south island is the Antipodes of Porto so we were literally on the opposite side of the world to home.

As well as the famous trams, currently decked out in Jameson's livery, you happen upon statues, street sculptures and tiled churches all over Porto.

Have you been? What did you think? Do you think 36 hours in Porto is enough? And what are your must-see sights in Porto?