Some years ago I went on a language trip, learning French in New Caledonia, a French governed group of islands in the South Pacific.
The reasons for me taking the opportunity in order of priority were:
To see New Caledonia (sun, beaches, culture etc.)
To learn French
In hindsight I don't believe these priories were in the correct order.
Learning French in New Caledonia
Travelling with a group of other students we took French classes at the Centre de Rencontres et d'Échanges Internationaux du Pacifique (CREIPAC) in Noumea in the morning most days and had group activities in the afternoons.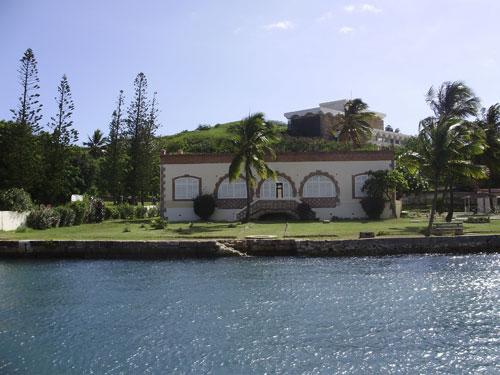 The classes were probably really good and it's possible I entirely wasted the experience and came away with no new language skills. I think what I hadn't considered was the heat, and while the classrooms were air-conditioned, just looking out the window or sitting outside during a break made me wish I was out there and it was extremely hard to learn anything. It kinda felt like a prison (with a pretty view of the water!).
Upside: staying at Hotel Beaurivage meant we were right in the beautiful Baie des Citrons and could swim at the beach accross the street.
If I went back I would not do the classes and instead speak to the locals as much as I could to use the language that way. I can learn French in a classroom in Wellington. Or perhaps in France in cooler weather or given more time.
Activities in New Caledonia
Absolutely the best day was when we went to Amedee Island. We saw island dancing over an amazing buffet lunch, climbed up the lighthouse, swam with sharks and lazed on the beach.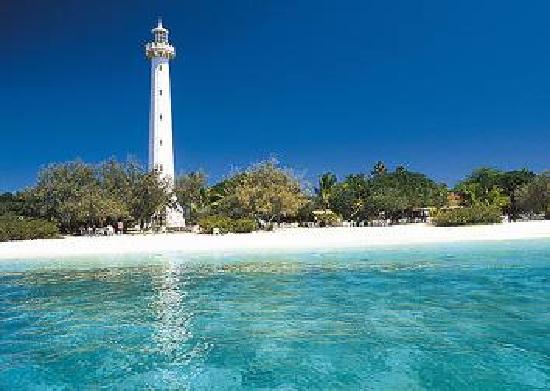 Tijibaou Cultural Centre – impressive from the outside and some interesting exhibits inside.
We drove up the island as far as Heingheng where we saw a familiar looking rock formation – it wasn't until I showed my brother my photos when I returned that there was a black and white photo of my grandfather by the same rock, taken when he was stationed there during World War Two.
The Aquarium des Lagons had some particularly massive fish and while I would recommend taking a glass bottom boat and a snorkel out to the reef and seeing fish in their natural environment instead, it makes a decent indoors activity.
Noumea Market has fresh fish, fruit and some crafts. It is open daily and seeing locals gossiping and buying produce made me feel as though I was seeing something authentic.
Sadly New Caledonia had a side I'm sure many tourists do not see – real poverty and inequality, especially amongst the Kanaks (native residents) in comparison to the French who have settled on the Island.
Have you travelled somewhere to learn the language? Was it a success? It was nice to return to New Caledonia later on more of a holiday.