The highlight of my visit to Madrid was the tour we did with Secret Food Tours.
Renee and I met our guide Jorge, complete with an unmissable Orange Umbrella and a massive smile on his face next to the statue of the bear and the strawberry tree.
Jorge handed us a bottle of water each, and along with a couple from Montreal we were immediately leaning things about Madrid. Secret Food Tours aren't just about the food!
We rubbed the bear's left hind leg for good luck and set off through Sol on our 3.5 hour food tour of the city.
Cakes and Coffee
Our first stop was a El Riojano, a business which has been in operation in the same spot and run by the same family since 1855. The shop front is small and unassuming, yet behind there is a hidden back cafe area.

Everything here is baked on site and they are the official provider of cakes to the Spanish Royal Family.
We ordered coffees and thick hot chocolates (unfortunately the lemon frappe they make daily was not yet ready) which we were served with a slice of Ponche Segoviano, a sweet cake originating from the 13th century in Segovia.

The cake was delicious with layers of caramel and sponge and encased in icing sugar, and it is only sold in two places in Madrid.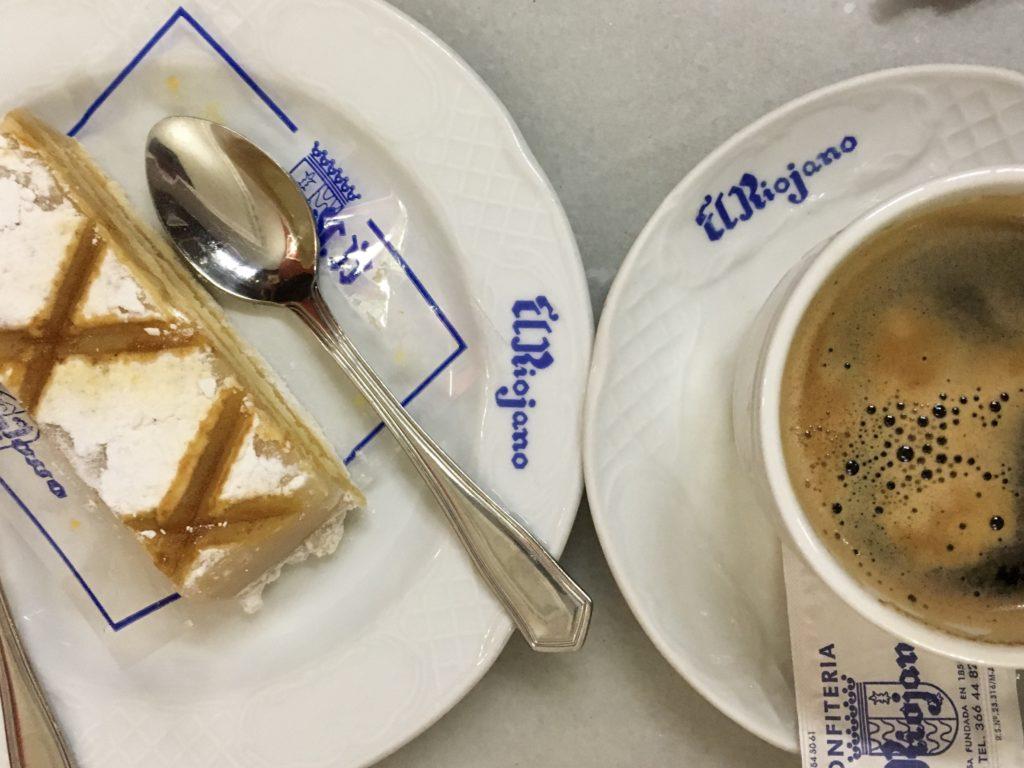 As we left Jorge told us to always look up in Madrid as the buildings are beautiful and easily missed. One such example that we passed was Posada del Peine, the oldest hotel in the city.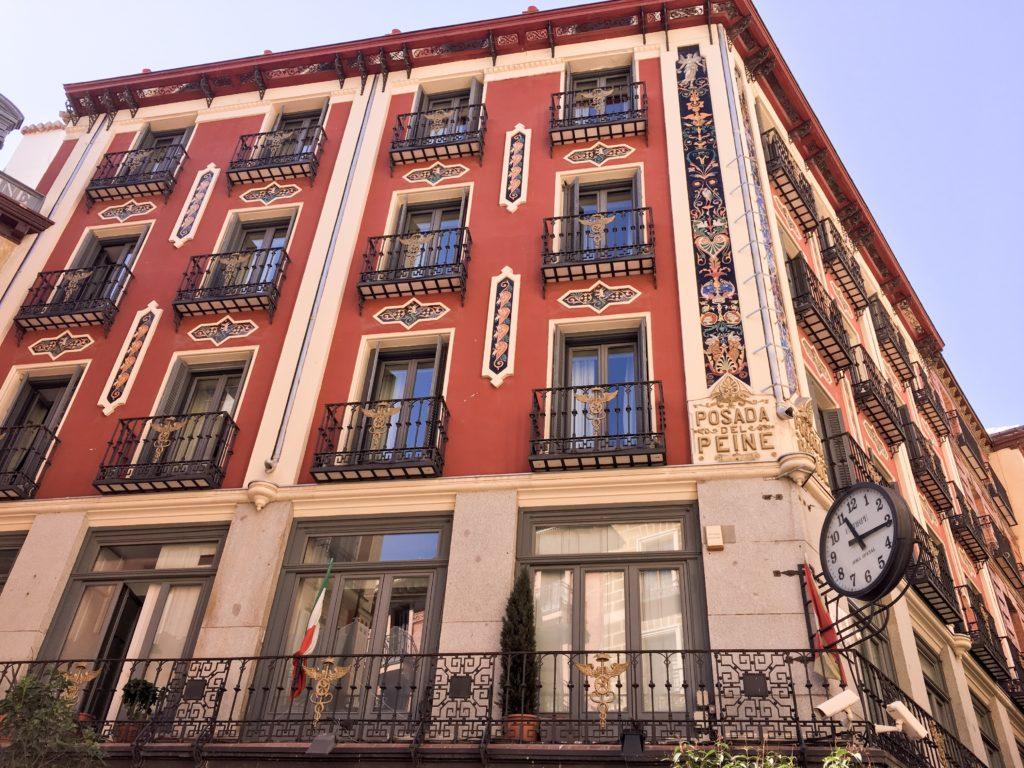 But you should also look down – footpath plaques are given to Madrid businesses which have been running non-stop for over a century and they are granted a discounted rent in order to assist them with staying in business. Just some of those we saw sold watches, fabric and hats.
Our second stop was for Jamon.
Jamon
It takes skill to carve a Jamon leg by hand and keep it straight. At a gorgeous shop we tasted two types – one much dearer than the other as although they were the same type of black pig, cured the same, one had spent the last three months of it's life only being fed acorns which intensifies the flavour. It takes 4-5 years to cure a leg of Jamon and it is so simple – just curing it in salt, no chemicals.
I don't usually eat meat but gave it a try – I'd tasted nothing like it before!
The most typical thing to eat in Madrid?
Apparently the most typical thing to eat in Madrid is a calamari sandwich. Bocadillos Calamares makes around 1500 per day which they sell for €2.90. It was the kind of place that as a tourist I'd feel to intimidated to go into – it was small, appeared to be a takeaway shop with only tiny stools and tiled walls with quotes in Spanish (which turned out to be amusing idioms).

The sandwiches were made from fresh bread and beautiful calamari.
Before our next food stop we passed by the world's oldest restaurant, Sobrino de Botín which we were lucky enough to peer into as the couple we were with wished to make a reservation for dinner. It's been open since 1725 and still has it's original oven. Their specialty, and must-order dish is baby pig which is cooked with only salt and water.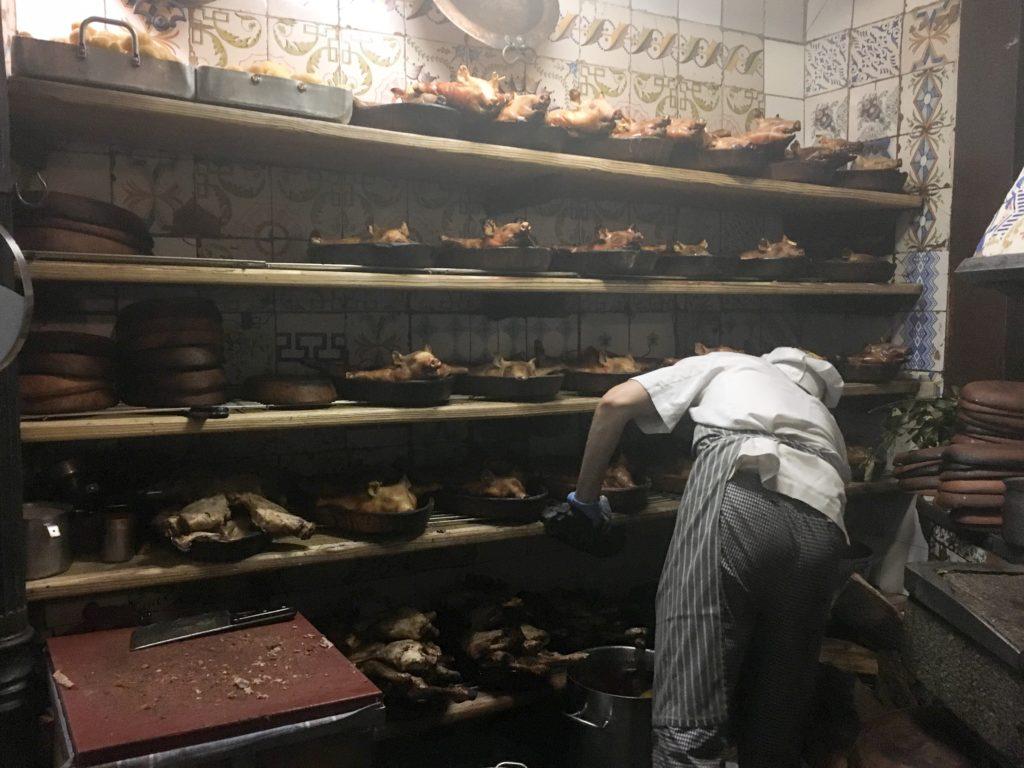 A 'Secret' Dish
We stopped at a tavern, typical to those in basque county for a 'secret dish' which you'll have to take the Madrid Secret Food Tour to find out about!
My mind was blown when we learnt that the locals don't actually drink Sangria. Their preference is for something called Tinto De Verano which translates as 'Summer Red Wine' and consists of (cheap) red wine and lemon fanta.
La Mi Venta
Our final stop was La Mi Venta which translates as 'what I do' or 'what I sell'. It was another narrow, small eatery where we had a Spanish Vermouth called Yzaguirre made from red wine, gin, caramel, spices and cinamon, which served simply on the rocks with a wedge of orange. It was accompanied by bread, olives, cheese and the most amazing olive oil called Oro Bailen which caused us to exclaim outloud upon our first taste of it.
The stops are only part of the journey around Madrid and the tour provides you with insights and stories of the city as you wander, on important buildings and spaces including the Plaza Mayor and the Royal Palace of Madrid.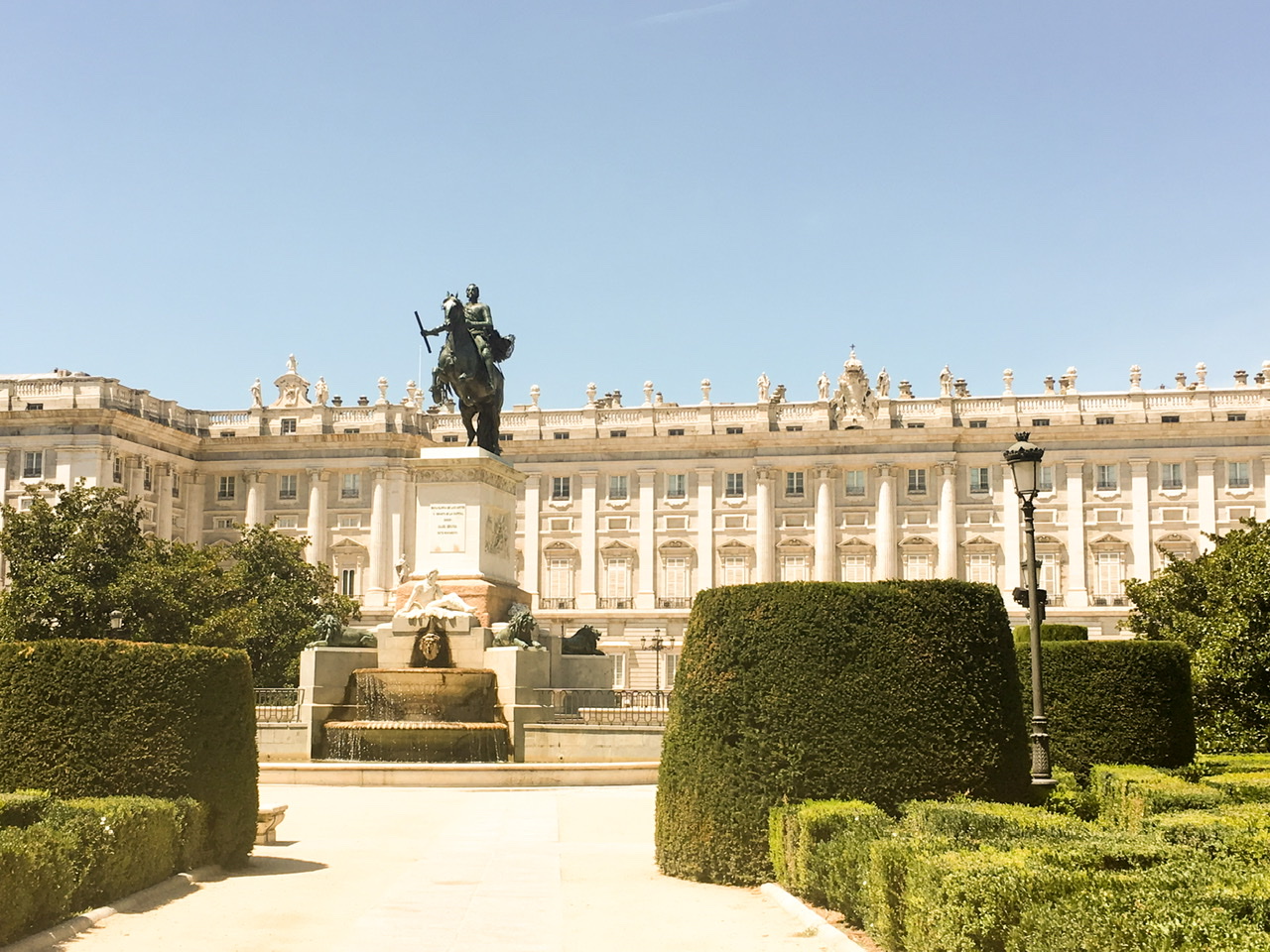 Jorge takes food tours in Madrid every day. There are no tourist traps and everything you eat and drink is included.
I loved hearing how and why he chose the foods and stops en route and our group quickly integrated and felt like a group of friends.
My key takeaway (whilst falling in love with Madrid) – Spanish cuisine is delicious, simple and uses few ingredients.
We received complementary tickets from Secret Food Tours. I loved it and would 100% recommend the secret food tour experience!