A couple of years ago I took a day trip from Wellington to the Hokitika Wildfoods Festival. It rained the entire day and we had a serious wait getting home due to an aircraft malfunction, but the experience made me want to do a similar trip to the Bluff Oyster Festival all the more.
These Air New Zealand Grabaseat experiences sell out around months in advance so you've got to convince friends they should get on board fast. And if you're doing it yourself, the 4500 tickets for this year's May Bluff Oyster and Food Festival were sold out by the beginning of February.
The Bluff Oyster and Food Festival 2019
My Grandfather and his family grew up in Bluff so it's a special place to our whanau but it's tourists rather than locals who crowd the festival each year. The gates opened at 10:30am and queues at each entrance stretched around the block.
The Bluff Oyster Festival is proudly unsophisticated – simple sheds and tents surround a central open area in front of the main stage and gravel underfoot. Had it rained everyone would have been very huddled together.
At $13 for half a dozen Bluff oysters or $25 for a dozen is an extremely good deal. Battered oysters at food stalls around the grounds were cooked traditionally in beef fat, and there were platters and burgers and a heap of seafood options around. The beverage tent sold a range of beers for $6, and wines for $8 for a small glass.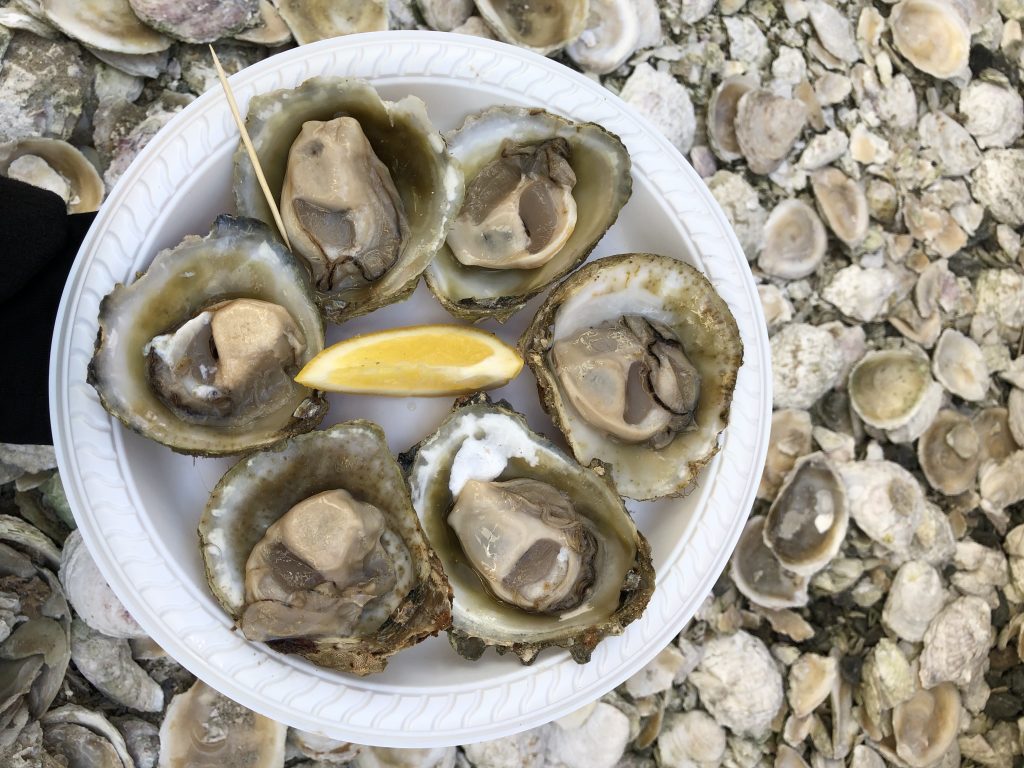 Cheese rolls (white bread wrapped around a cheese and dip mix) are world famous in Southland and my other food favourite here were delicious crayfish cheese rolls.
On the competition stage in the middle of the day there were Oyster sorting and shucking events with professional competitors and oyster eating competitions with people chosen from the crowd.
The site is very busy so if you have a decent sized group I'd recommend grabbing a table early. There are a lot of queues but they move fairly quickly, perhaps with the exception of those for the port-a-loos.
While I understand the rugged simplicity as a very real selling point, I hope the Bluff Oyster and Food Festival can become more sustainable in future. There were plastic cups in abundance and all the rubbish went in single bins without recyclables being separated out. But there was a lot of southern hospitality around and I'm sure they could sell the tickets for more than $35 each.
The bus back to the airport wasn't until 4:30pm so I had more than enough time to take a break from the crowds and noise and wander along the Main Street of Bluff. Locals had set up markets selling things such as knitwear, jewellery, books, crafts and second-hand clothing. The pubs and stores were busy with others getting out of the festival so it was obviously a good day for them to be open.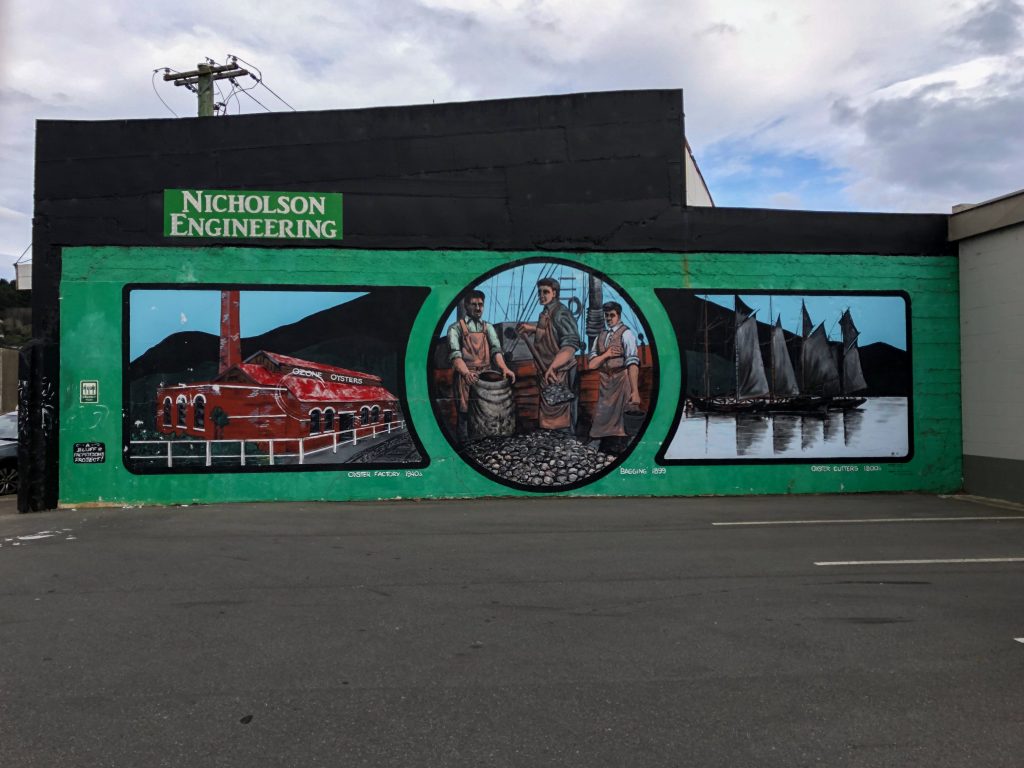 Wrap up warm if you're visiting the bottom of the South Island– we were lucky with a high of 15 degrees and the wind not being a Southerly but it got chilly early.