New Zealand has a reputation for good wine  and probably my favourite thing to do in the summer is drink the stuff at it's source, in the sun, with good people and a platter to share.
One day last summer I was doing just this with a London based friend who was complaining that to go to a winery, she "has to go to France".
While the comment only made me jealous at the time, a year later I understand my proximity to wineries wherever I may be in my home country is pretty special.
Most of New Zealand's wine is produced in ten major wine growing regions which are spread across the county: Northland, Auckland, Bay of Plenty, Gisborne, Hawke's Bay, Wellington, Nelson, Marlborough, Canterbury and Central Otago. Here are (in my opinion) the best New Zealand wineries which are well worth a visit:
Stonyridge Vinyard – Waiheke Island
Waiheke Island can be a mission to get around without a car and designated driver, but Stonyridge is easily accessible from the local bus and has a gorgeous views.
You can choose from a range of cheeses ($18 each or $60 for all) which are served with honeycomb and fresh fruit (which match perfectly with their fallen Angel white wines), as well as breads, crackers and crostinis.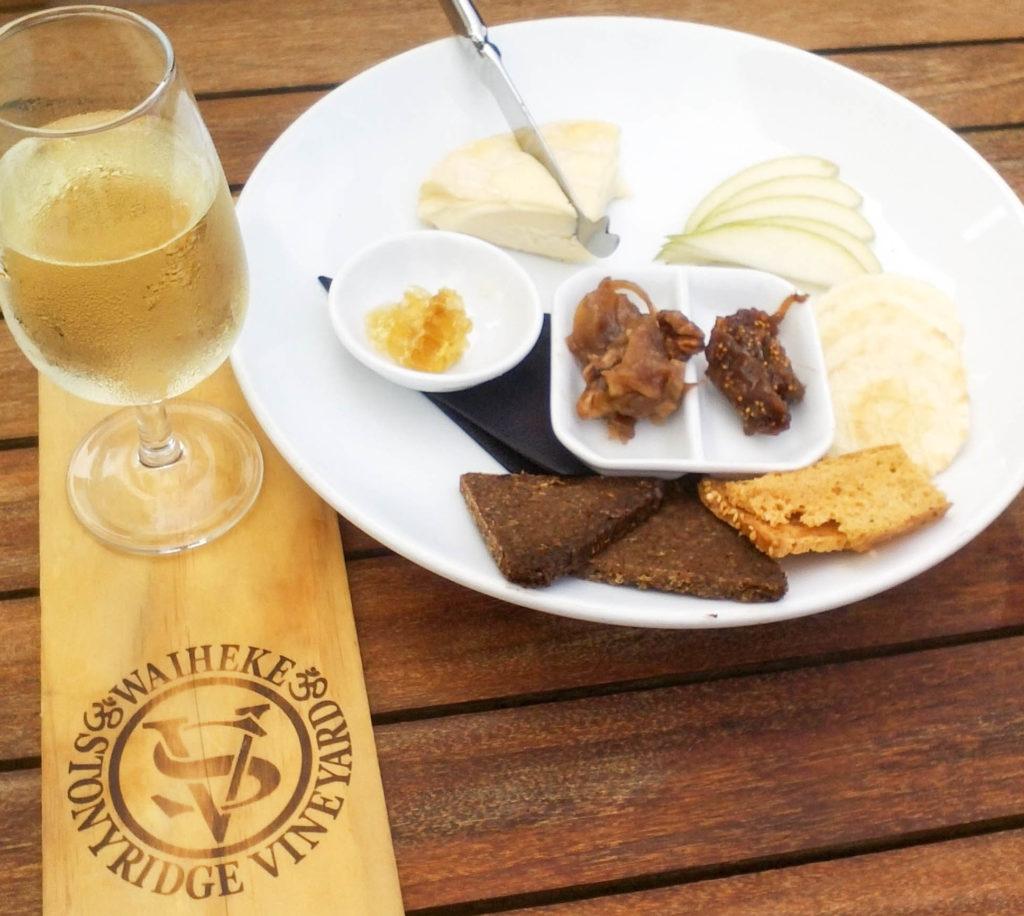 Matawhero Wines – Gisborne
Playing a game of petanque in the sun or walking the vines with a glass of wine in hand while you wait for lunch is  pretty ideal.
Their cellar door offers a children's platter, trio of cheeses or a gourmet antipasto platter for two ($36) or four people ($65) and includes a selection of cheeses, salami, pastrami, smoked salmon, caperberries, olives, gherkins, pesto, sundried tomatoes, feta and hummus which is served with fresh ciabatta bread and crackers.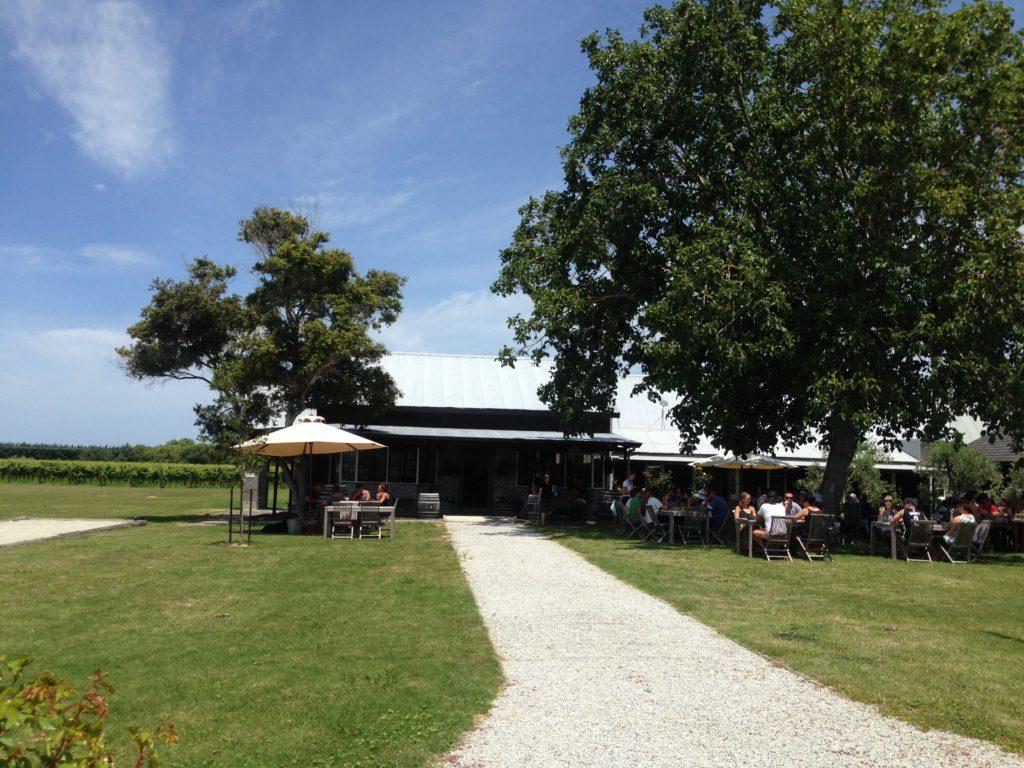 Church Road Winery – Hawkes Bay
Church Road has a beautiful building as well as a massive lawn area with picnic tables. In addition to their complimentary tasting (3-4 wines) Church Road offers additional premium wine tasting for $5 or $10 per person.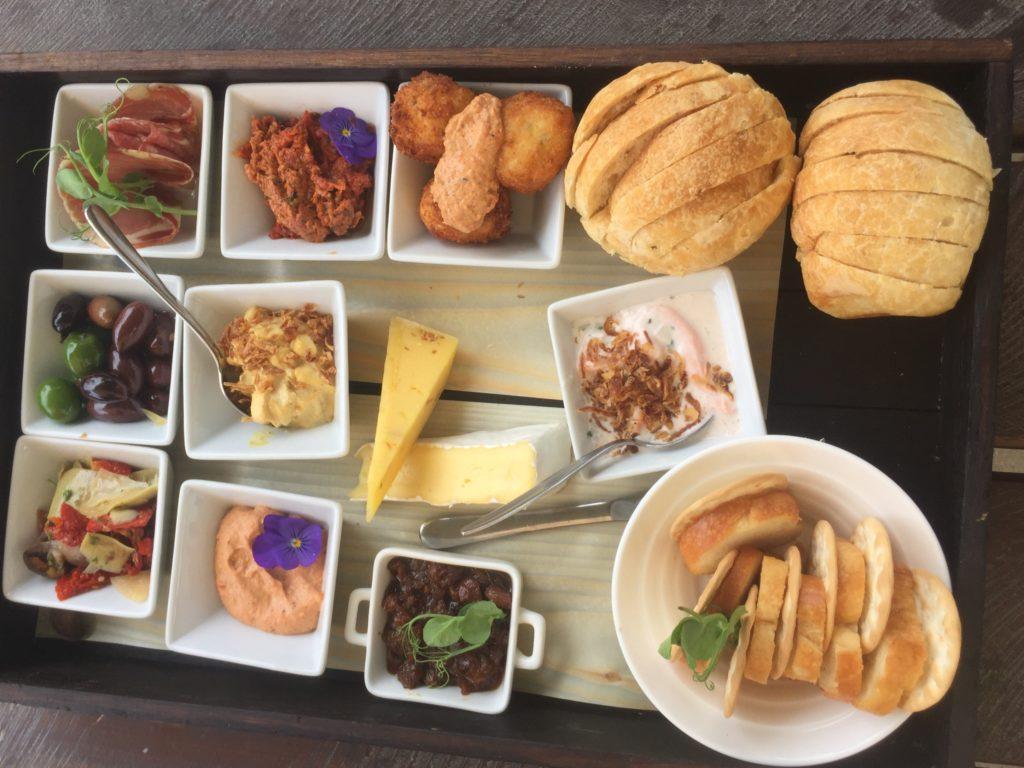 Their platter includes pastrami, coronation chicken, ceviche, breads, crackers, cheeses, olives and a range of dips and spreads. I took the wine match recommendation from their menu and can confirm the platter goes perfectly with their Rose.
Poppies Winery – Martinborough
Poppy herself is lovely, perfectly friendly to those tasting and her passion for the wines the couple are making is infectious.
I definitely advise booking for lunch in the courtyard or tasting room to avoid disappointment as they get super busy. The platters at Poppy's winery showcase local produce and are substantial enough to share between two.
Gladstone Vinyard – Wairarapa
At Gladstone they offer a DIY style platter where you choose the cheeses, crackers, meats and condiments out of a fridge and someone puts it together for you.
Life feels pretty perfect when you're sitting at the tables on their lawn in the sun and they even offer cute accommodation if you can't bear the thought of leaving and want the area to yourself for the night.
Gladstone also deserve points for offering a tasting flight with written descriptions of the wine rather than the wine tasting only being available at the cellar door.
Cloudy Bay – Marlborough
I've been a long time fan of the Cloudy Bay's Pelorous sparkling wine, having cracked open many a bottle in celebration of something. Cloudy Bay had Oyster shucking in progress when I visited one March and it was an accompaniment we just had to have.
Cloudy Bay has a gorgeous decking area as well as a lawn perfect for picnicking on.
Amisfield – Queenstown 
In the case of Amisfield I'm not going to recommend ordering a platter, but rather their 'Taste the chef' menu with wine matches. Since Prince William visited with Kate a few years ago it's proven tough to get into (if it wasn't already before). Wine tasting is $10 per person and their reisling was my personal favourite.
So am I the only one this is a favourite summer activity for? Which do you think are the best New Zealand wineries? Pin the image below to find these wineries again later.