Easily accessible via a short 40 minute ferry journey from downtown Auckland, Waiheke Island has a micro-climate and relaxed feel. Whether it's a just a day trip to Waiheke Island or you have plenty of time to spare, getting around is easy with the option of taking a car ferry, or hiring a scooter or car once you're over there.
Currently while on the car ferry to Waiheke Island passengers must wear facemasks when upstairs in the cafe and open seating area, but if you stay in your vehicle you're exempt. It was difficult to hear the safety briefing from inside the car though.
Around five years ago I paid around $60 to cross the island (8km) from the Ferry Terminal to the beach via taxi, and I'd expect this price to have only increased. Taking the network of electric buses on Waiheke Island utilsing a pre-paid Auckland Transport HOP card is much better value.
Here are some of the best things to do on Waiheke Island.
The best Waiheke Island wineries to visit
If you're taking the bus…
If you were to take the bus and only get off at one stop whilst visiting as many wineries as possible, Onetangi Road clusters Te Motu, Stonyridge (for views and great cheese platters), Tantalus Estate and Wild on Waiheke together, with more sign-posted as "coming soon".
Tantalus was my favourite here, with lights in their tasting room ominously made from failed grape vines – a Sauvignon Blanc that was pulled out 2013 in favour of planting more reds – the focus at Tantalus now though I myself prefer a white.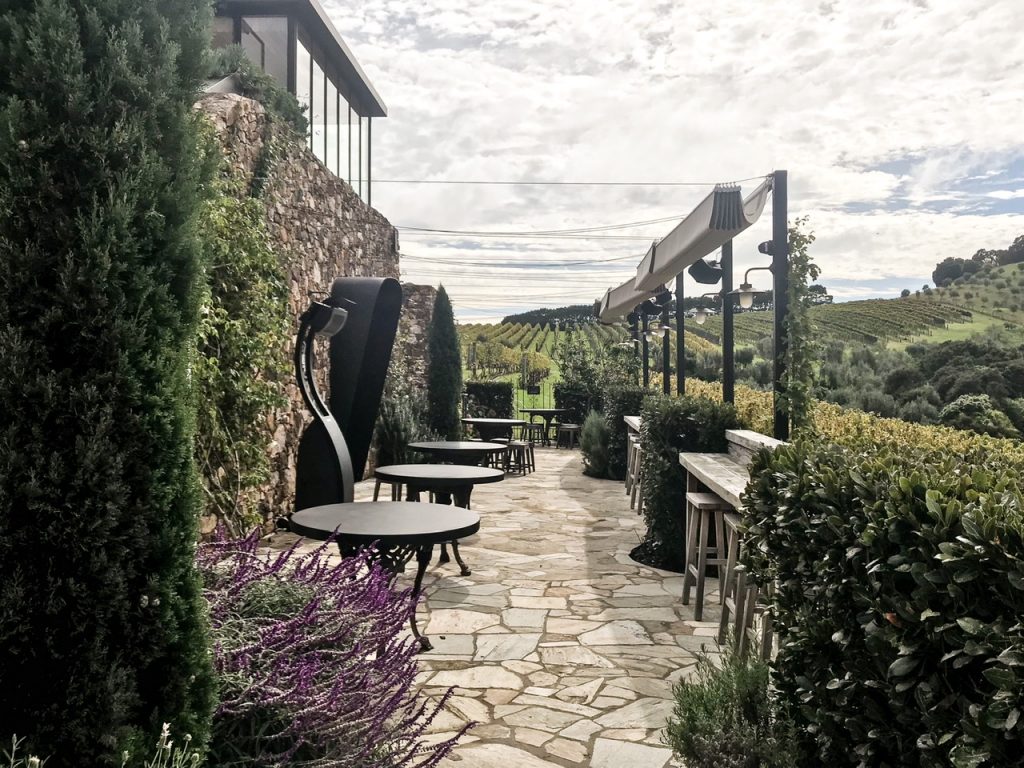 Wine tasting at Tantalus costs $15 with the choice of four (mostly red) wines on the reserve flight or five (more of amix) on the regional flight. Choosing the regional flight, I loved the rich fruity flavour of the Tantalus Pinot Gris Marlborough 2019, and the Tantalus Sauvignon Blanc Marlborough 2019 from the Awatere Valley which is picked slightly later, before finally trying a local offering – the Tantalus Estate Rose 2020 Waiheke Island.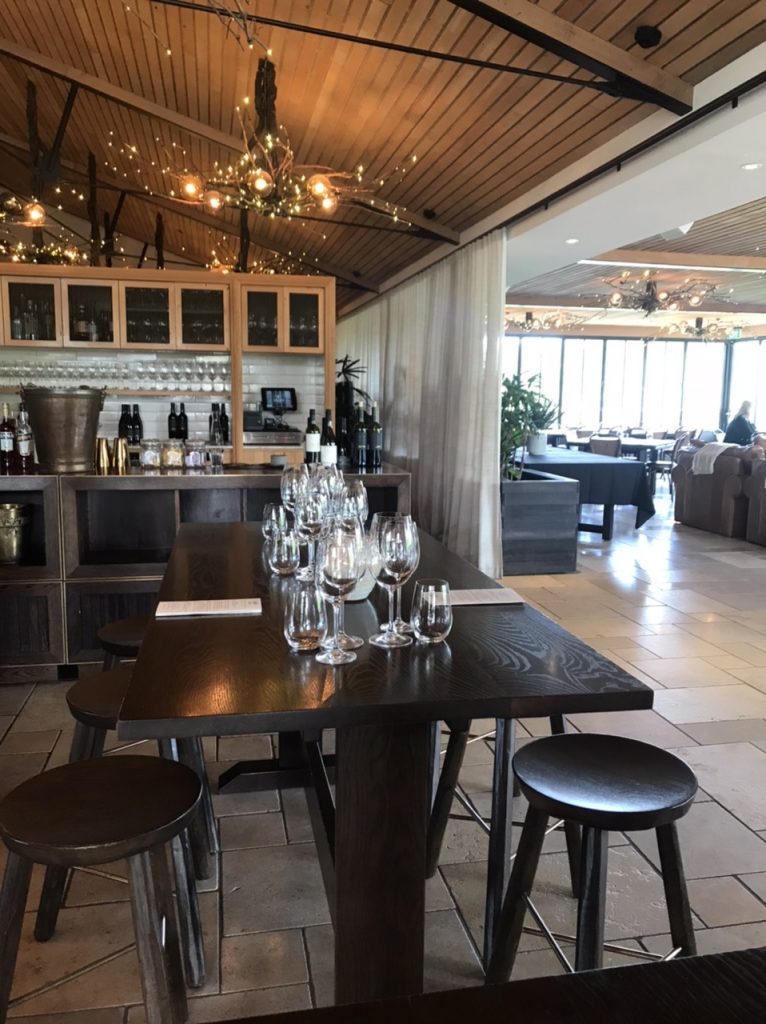 If you have a vehicle
Man O' War is at the eastern end of Waiheke Island and it has the only tasting room on Waiheke Island which is on the water, and is New Zealand's only beachfront tasting experience. If you take the bumpy gravel road in you'll pass the old winery.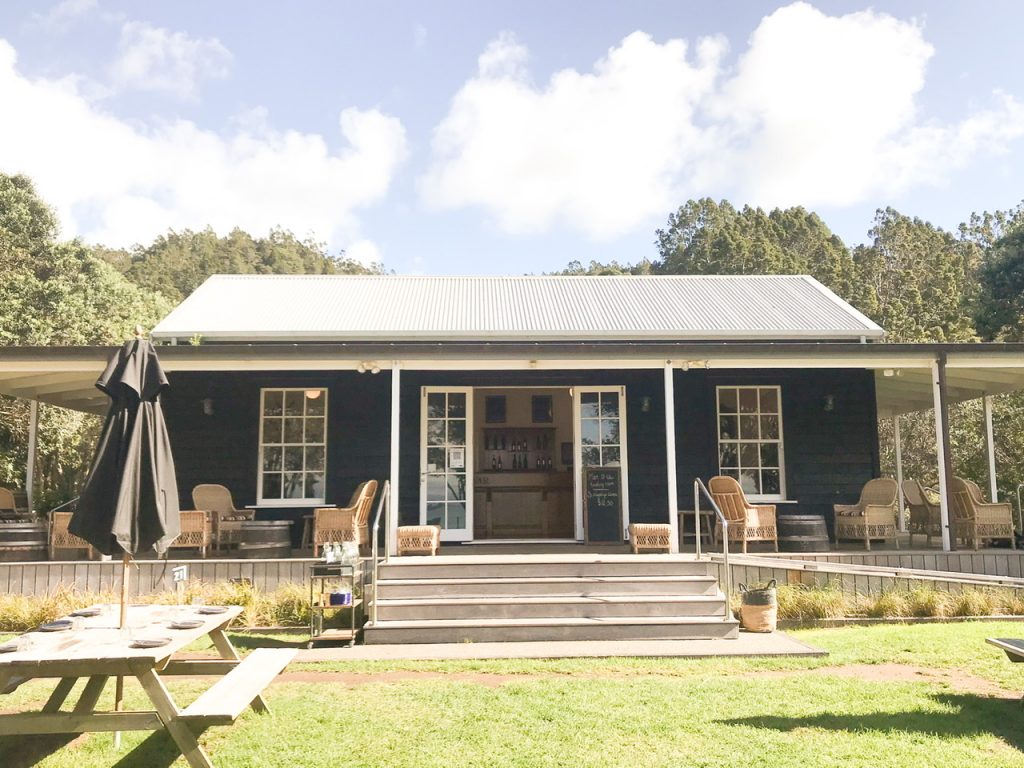 Of the five wines on the $12.50 tasting menu I most enjoyed the Man O' War Sauvignon/ Semillon 2018 – aged a little longer for sauvignon, and the Valhalla Chardonnay 2019, described as a chardonnay for non chardonnay drinkers as it doesn't come with the typical buttery, oaky taste.
At Passage Rock it's $15 for wine tasting, and I discovered the Whole baked Brie with Roasted Onion Jam is a delightful accompaniment to their sparkling wines, seated in the corner of the restaurant looking over the vines.
Cable Bay is a final must-visit. The views from the lawn of Auckland City on a clear day are amazing.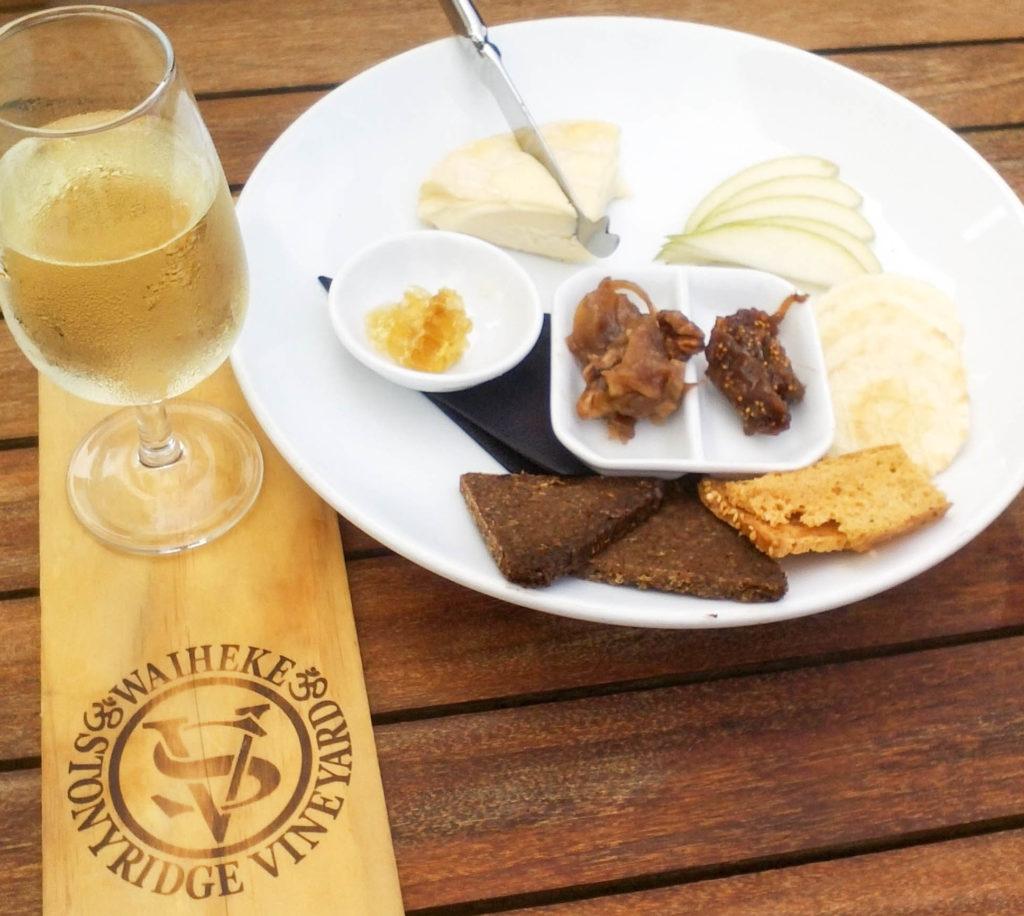 If you'd prefer a gin…
The Waiheke Distilling Co. distillery has only been open a few months on the ridge above Cowes Bay but (also given it's more remote location on a dirty gravel road) is already busy.
While a sunny April day it was windy due to height and the menus were scrawled with pricing changes (increases). We'd booked a table for 2pm but perhaps should have specified where, the tables on the lawn with umbrellas being the most idyllic. We were initially seated up the top in the shade before requesting a move.
There are three gins on offer – Spirit of Waiheke, Red Ruby and a London Dry gin, between three of us we ordered and tried the lot.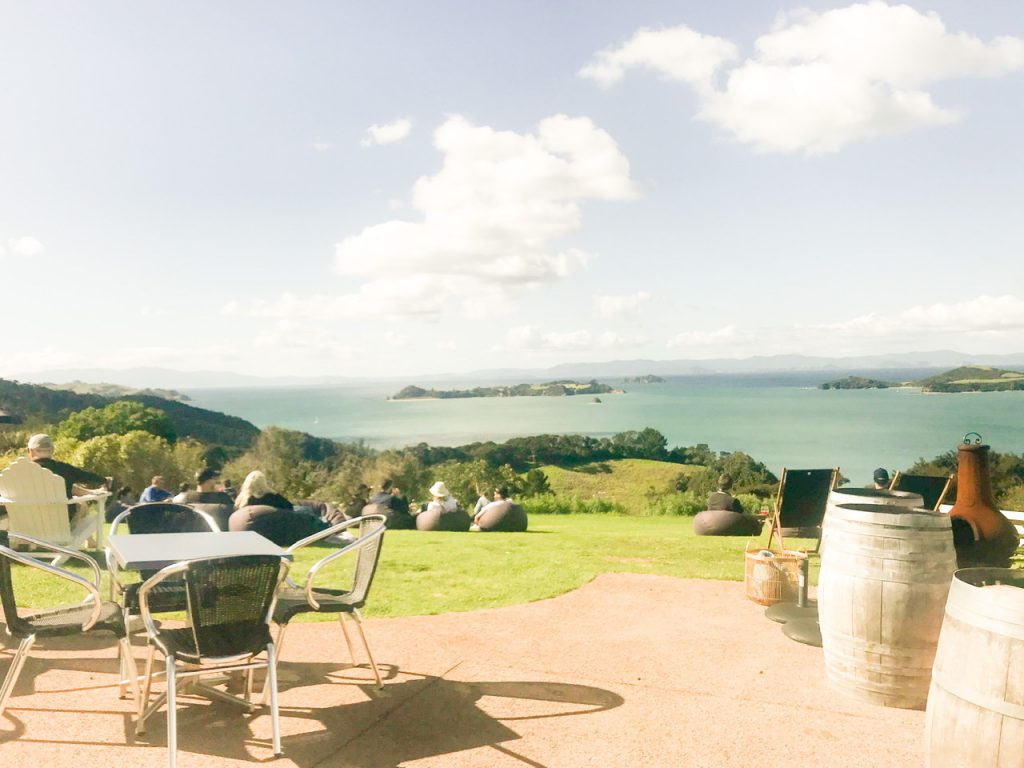 Waiheke Island accommodation
There's a whole range of accommodation on Waiheke Island. If you're looking for somewhere to stay near Onetangi Beach, Onetangi Courtyard Apartments are spacious and sunny apartments with washing facilities, full kitchens and access to shared amenities including a spa pool. They are not just near the beach but also Charlie Farley's and 4th Avenue which are easy brunch/ lunch solutions.
For something extra special, Away Waiheke offers accommodation in a treehouse at the on the windy unsealed Cowes Bay Road at the eastern end of Waiheke Island.
The best Waiheke restaurants
Casita Miro
3 Brown Road, Onetangi
Casita Miro is a must on your Waiheke Island itinerary for a special meal. The restaurant regularly appears in Metro's top 50 restaurants list for Auckland. Our host prompted us to try Sherry, Green Olives and Roasted Almonds, all of which were lovely. The fish and octopus were highlights.
Ki Māha
1 Fourth Avenue, Onetangi Beach
On a rainy night the fire warmed Ki Māha as we looked over the water before it became pitch black. They pride themselves on sustainably caught seafood and the cloudy bay clams, sautéed with sherry shallots, garlic, chilli, herbs made the best seafood dish I've consumed in quite some time.
Unfortunately we were too full for desert and were sad to discover the following day that the same items are not available on the day menu.