Before you go on a cruise you might be largely of the opinion that cruises were just for the elderly. Having now been on three cruises in my 20's I can safely tell you this is not the case and a whole wide range of people choose to travel this way.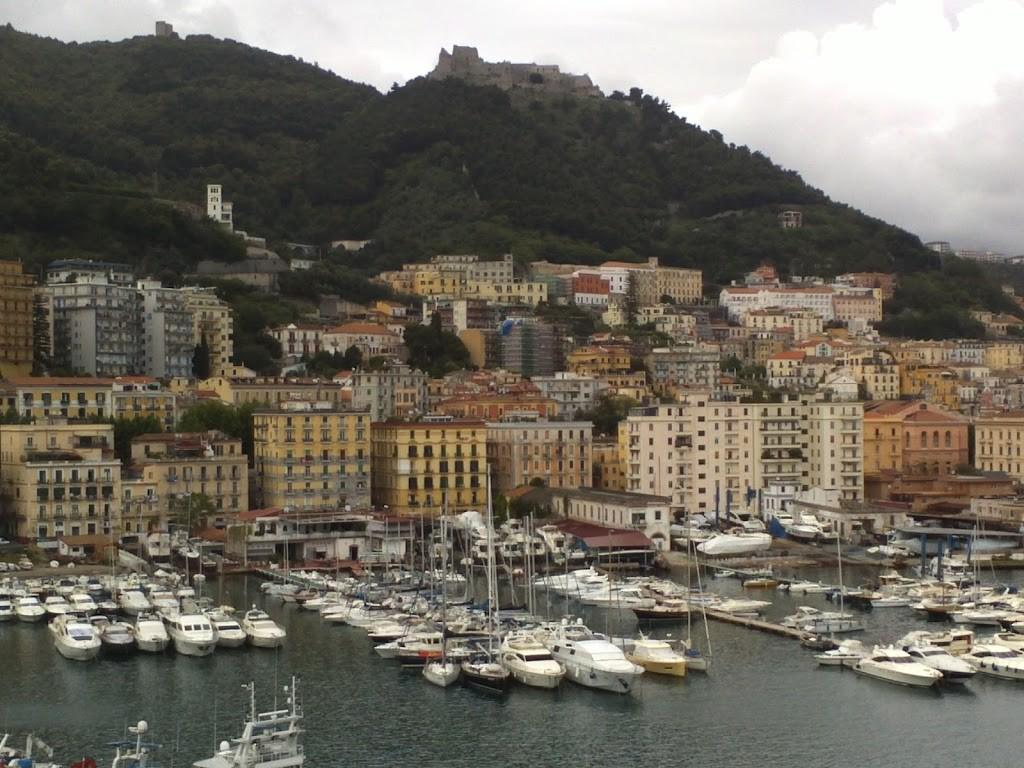 I've also picked up a few tips and hints I can pass on to those going on a cruise for the first time!
You don't have to buy shore excursions
Cruise shore excursions can be crazy expensive (read: overpriced) and are promoted excessively on board.
See if you can find your own way to the sites and tourist attractions you want to visit as it will be much cheaper. Don't feel like you're missing out if you don't go on them you can make your own fun going to a local beach or simply walking around town soaking in the atmosphere.
Some cruise ports are a long way from the city
For example if your cruise berths at Civitavecchia it is over an hour from Rome by train. It was certainly something I hadn't considered (Auckland and Wellington's cruise terminals are right in the city).
This means where you want to go may not be within walking distance and you might have to purchase a bus pass to get there.
You don't even need to get off the ship!
A cruise ship is like a small city so if you're tired from visiting a different city every day and not that fussed on the small town you've landed in today? You can always stay on board and hit the pool, spa and gym or casino while there are fewer people around.
Meals are included…
This is the best thing ever! Eat up big at breakfast and dinner and you won't need much for lunch except the local fare. Or if you're not travelling far from the ship you can pop back for lunch.
The meals are amazing – we're talking multiple course dinners, buffet breakfasts, scrummy lunches and the ability to order room service instead if you prefer to hide away in your room.
…but drinks are expensive
My friends and I found a loophole where drinks where the drinks are marginally cheaper when you're not in port and subjected to local taxes. Drink on shore, opt for the cocktail of the day or go sober. Don't think you can buy alcohol on shore and bring it back with you either – it will be confiscated until you disembark.
If you're planning to drink heaps consider buying a drinks package, but you have to buy it for every day of your cruise and there are often other conditions attached.
A cruise ship is a cashless environment
Instead of using cash on board a cruise ship you get a card linked to your cabin and credit card which expenses for any purchases, drinks, gratuities and excursions are charged to. It can be quite a shock when you check out and the bill requires settling!
You should check out the daily schedule of events
These are delivered to your cabin and mean you can read when and where all the activities are happening and what you need to be wearing – quizes, sports activities (cruise ships theses days can have rock climbing walls and surf simulators) movies, shows, dinner attire.
And most importantly, you need to be clear on when to be back on the ship so you don't get left behind!
Get up early
You only get one day in most cities (a maximum of 8 hours) so make the most of your time in port and there can be a lot to see.
Also as only a limited number of people may be able to exit the ship at one time (ie. if you're anchored several kilometres off shore and need to get a tender boat in) you don't want to be lining up to do so at peak times.
Have you considered cruise travel? Check out my cruise review posts here.