Excluding the mandatory essentials of booking flights and accommodation and even if you're only travelling overseas for a short period of time there are a number of easy to forget items it's important to cross off before hopping on a plane.
Prevent stress with these smart travel tips. Here are 10 things to do before you travel.
1. Check your Passport
It seems a no brainer, but the number of stories you hear of people turning up to fly with an expired passport makes this a mandatory item in this list. There needs to be enough space in your passport for new stamps, it can't be damaged and should be valid for at least 6 months beyond your journey.
Make sure you take copies of your passport and carry them with you, and make use of modern technology by either scanning or taking a photo of the relevant pages and store them in your emails or on your phone in case your passport is lost or stolen.
2. Find out whether you need a visa
I'm lucky to hold both a New Zealand, and a British Passport which means I can travel to most places without a visa, however I don't want to get myself in the situation where the one time I don't check I get caught out.
If you're using a travel agent they should be able to tell you what you'll need, otherwise there are tools online where you enter your citizenship and destination to learn whether you require a tourist visa for your travels.
3. Buy Travel Insurance
If you're a regular reader of my blog you'll know that I needed to make two travel insurance claims following my trip to Europe this year. Cover-More Travel Insurance made it all quick, easy and simple as well as providing amazing customer service.
They have this handy claims checklist, and if you need to claim whilst on your travels, their online claims portal enables you to lodge your claim while travelling. There's no need to wait until you get home to lodge your claim, and you can check the progress of your claim via the online portal.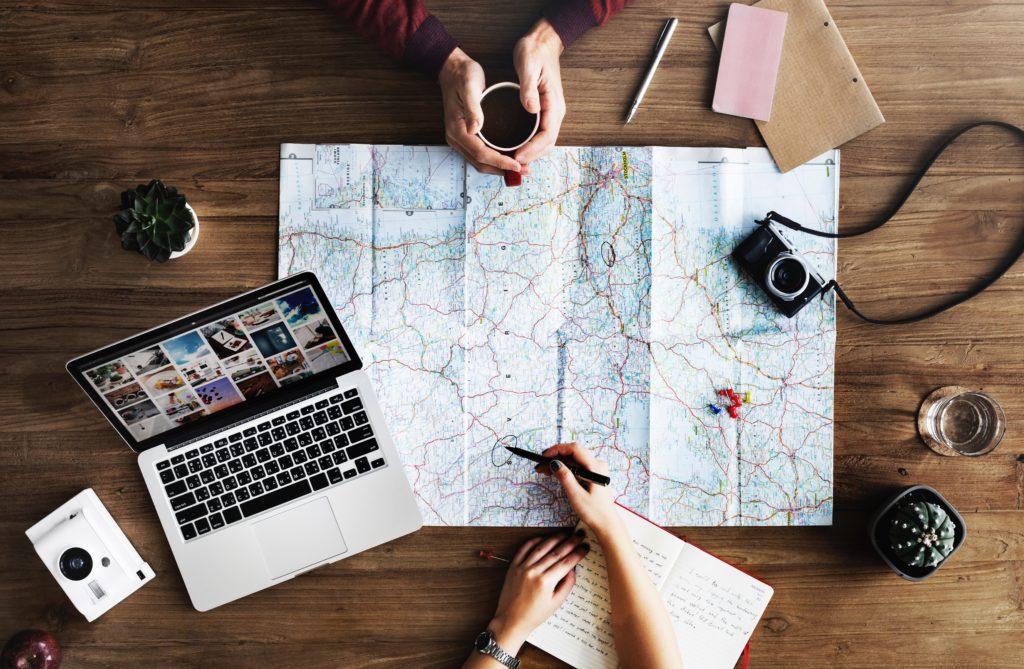 4. Research Entry and Departure taxes
While most countries bury their entry / departure taxes in the cost of your ticket, regardless of whether you're required to hold a tourist visa or not, there are some countries which may require you to pay a tax at airport. Sometimes this is even payable in advance.
5. Ensure you're vaccinated and have any medication you require
Remaining safe and healthy throughout your trip is important, so make an appointment with a travel health specialist around eight weeks before you travel to understand what you need to be protected against.
You should also check you have sufficient prescription medication for the duration of your trip Remember to carry a copy of your prescription just encase you get asked some questions about the little white pills in your carry on.
6. Phone and internet
The horror stories of people coming home to find steep roaming and data bills from their telco's are diminishing, but you should still do a bit of research before you travel so you know whether you can rely on WiFi for internet access, need to purchase a local SIM card,are happy to roam using your home plan or choose to use an international SIM card. It's important to understand the costs, hassles and benefits associated with each for your intended usage.
7. Purchase (or borrow) any required adaptors
I was astounded to learn that there are currently 15 different types of power sockets around the world! Pretty much everyone travels with at least a mobile phone so it's important to know the plug type and voltage required and buy an adaptor to suit. Carrying a power pack with you can also be a lifesaver when you're phone dies and you have nowhere to charge it.
Voltages also vary so you might require a converter to either increase or decrease the voltage for small appliances as adaptors don't do this.
8. Check for Travel Warnings and Register your plans
With many recent natural disasters such as Hurricanes Harvey, Irma and Maria, as well as the devastating Mexican earthquake and imminent volcanic eruption in Bali – it's important to check for travel warnings. I kept myself updated by checking out the general mass media, as well as Travel Alerts on Cover-More's website.
Before leaving New Zealander's should make sure to register on the Safe Travel website for your country destination.
9. Tell your bank you're travelling
If you're intending on using your cards overseas, notify your bank of where you're heading to and when so they don't suspect fraud or that your card has been stolen and block them. You can do it by calling them, popping into a branch or sending them a message in your online banking account.
10. Get foreign cash (and know what the conversion rate should be)
I find it's always helpful to carry at least a small amount of the local currency with you incase you need to pay for something soon after getting off the plane and are unable to use a card. When you get your cash note down what the conversion rate should be so you know what a good (or bad) rate looks like.
How many of these 10 things do you usually do before you travel? Anything you'd add to the list of smart travel tips?
This post was written in collaboration with Cover-More Travel Insurance.