After a comparatively luxurious trip around Portugal and Spain staying in mid-priced hotels, reality hit when booking our trip to Iceland, Norway and Sweden.
Researching accommodation it seemed the only affordable option for our budget was Airbnbs in Scandinavia and often they were shared rather than a place to ourselves.
I'd been warned this part of the world was expensive to visit, but it was largely in terms of 'take your own alcohol' and not the practicalities of visiting (thanks friends).
Airbnb has seen a mass adoption of social sharing accommodation, but I've also seen articles which read as diatribes against the company's ethics and practices, as properties are often let without the required permissions and housing availability and affordability is pushed up for local residents.
Using Queenstown as an example, a part of New Zealand with a well documented housing shortage, one in ten properties is now listed on Airbnb.
But I found it refreshing to meet locals and stay somewhere with character and a kitchen, rather than a hotel. And when hotels are unaffordable, my nights in Airbnb's will only increase.
Check out our Airbnb's in Scandinavia:
Our Airbnb in Reykjavik, Iceland
This was a basement granny flat in Reykjavik where the hosts live upstairs. It had a really cute lounge and kitchen.
There was no TV, Dishwasher or Washing Machine, just the basic appliances and Wi-Fi. But it was clean, quiet and the water, though smelling of sulphur as it does in Iceland, was lovely and hot.
Other than when we checked in we didn't see our hosts at all but they had a couple of friendly cats wandering around the yard. The house noise above us was minimal and living in a granny flat in Wellington I felt right at home.
In terms of location we were very central as well as within 3 minutes walk of a hotel we could use as a pick up address for day trips and the airport bus.
Our Airbnb in Oslo, Norway
In Oslo we shared our host Stian's place and had a bit of apartment envy.
The location of our Airbnb in Oslo was in a very diverse, multi-cultural area so there were options from all around the world when it came to eating out. It was pretty noisy at night though so airplugs came in handy.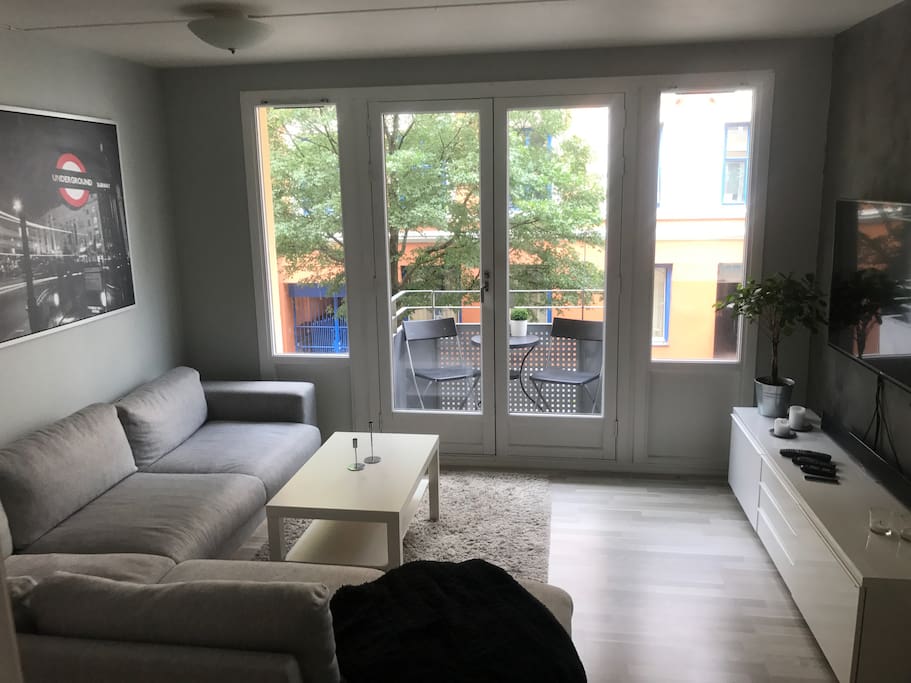 When I'm travelling for weeks at a time I get really excited about the prospect of washing my clothes, which we were able to do here.
Stian also gets points for his range of video-on-demand subscriptions which meant we could binge-watch The Handmaid's Tale between Oslo sight-seeing missions.
He was talking about getting a permanent flatmate from September so this property may no longer be available.
See the full listing here.
Our Airbnb in Bergen, Norway
This Airbnb in Bergen was a shared split-level flat which was very central to the Bryggen waterfront area and the funicular. Our host Olga was lovely and even to offered to greet us at 7:30am when our official check in time was 4pm.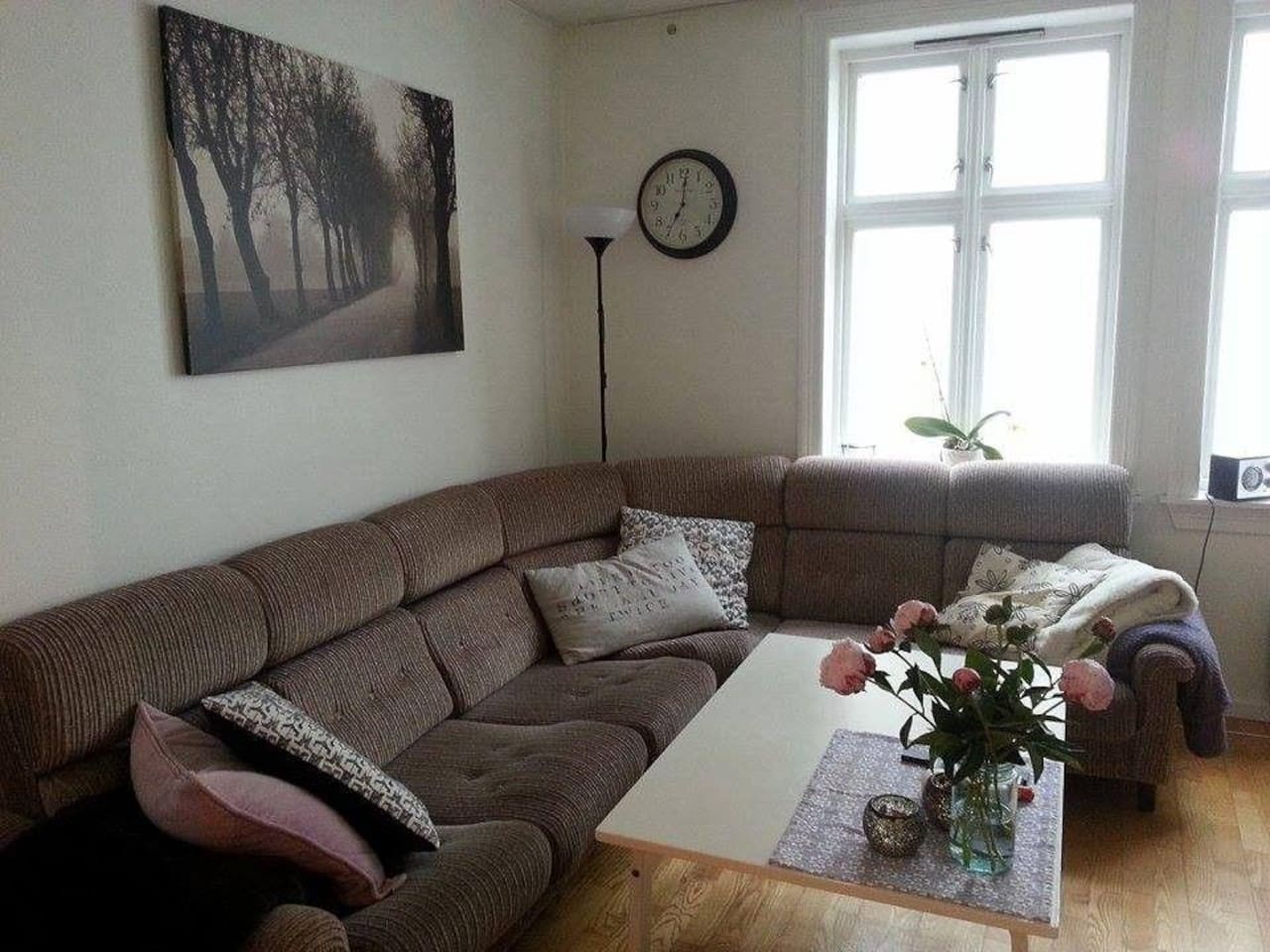 There was tea and coffee on offer and always chocolate around and the kitchen was great. We again made use of the washing machine but there was no TV in the lounge, no mirrors in the bedroom and the shower temperature seriously fluctuated.
The bedroom was much less cluttered than the pictures on the site. The bed is tiny for two people though – a King Single in size rather than a double and the duvet seemed even smaller. We asked Olga for a second one which she provided, but this room should definitely not be advertised for two people.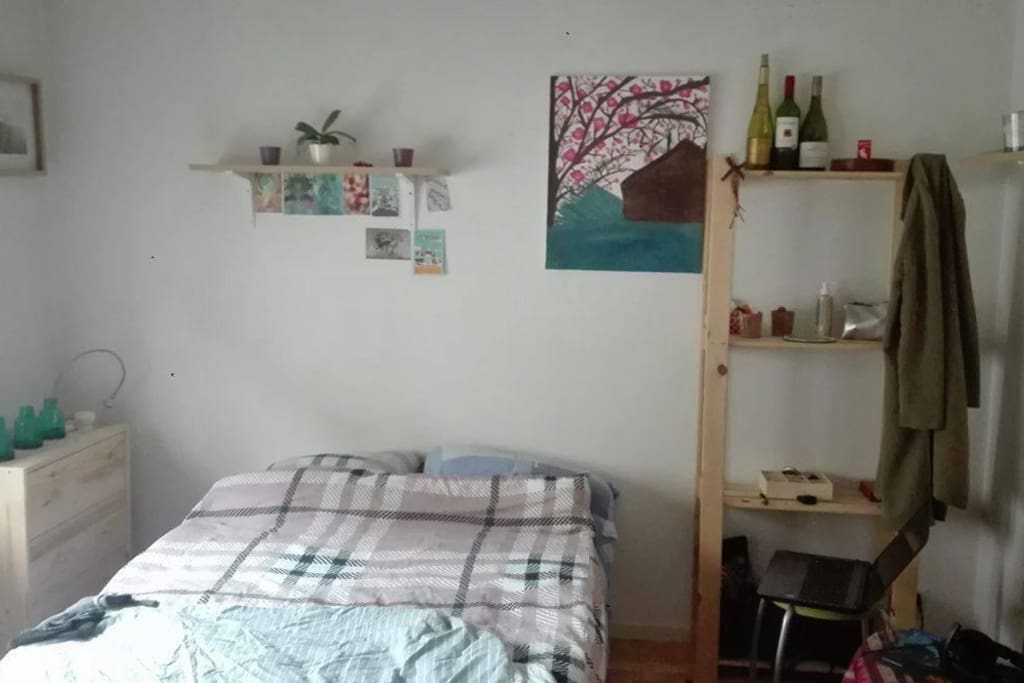 This was also a short-term Airbnb listing before the current tenants move out in late September and they're just trying to cover the rent since one of their flatmates left. In hindsight we would not have stayed here knowing all we know, but it was in a great location.
Our Airbnb in Stockholm, Sweden
We never met Karin whose apartment we stayed in, but the list of places to see and things to do she provided over email was immense and amazing. Her instructions to find our way to and into the apartment seemed fit for The Amazing Race.
We had Karin's cat Katniss to look after, and were seriously scared she'd not come back each time we let her outside.
Within an hour of arriving I'd got myself locked in the bathroom for a good five minutes and tried to feed Katniss Kity Litter. It was not going well.

This bed was also on the smaller side, the building a fortress to get out of, we weren't given enough information to find required items (towels, fridge, cat food, washing machine) and we couldn't get the wifi to connect or the stove to stay lit. Not to mention that the place really needed a good clean.
It was in a great location but otherwise Katniss was the best thing about this apartment.
Things I learnt from our Airbnb's in Scandinavia:
Hosts listing their homes on Airbnb are super helpful and really passionate about their guests getting the most out of their city.
Pay attention not only to the pictures in the listing to see what you're getting, but also to the comments from previous visitors who may share insights the pictures don't show.
Shared accommodation may be a temporary offering between flatmates or in the tourist high season so the set up may not be as good.
Don't expect all the mod-cons a hotel or serviced apartment might have (hairdryer, TV, dishwasher, mirrors in bedrooms).
If your accommodation is not up to standard and you want a refund, you need to apply to Airbnb within 24 hours of your arrival.
Where's the best Airbnb you've ever stayed and why? Leave me a link! 
Most photos are from airbnb's site.