I can struggle to find the beauty in big cities and start by seeking out singular factors which make them endearing.
Oslo is large and spread out but not in a way that feels overwhelming.
There was no way of avoiding the fact this city is expensive: a theme which became familiar in the Scandinavian cities we visited. Spending around 36 hours in Oslo, to help our budgets Renee and I stayed in a shared Airbnb in the Gamle district, and made the majority of our meals in the apartment.
We wandered around Oslo taking it in and found the top things to see in Oslo which will make you more than a little amoured with this city.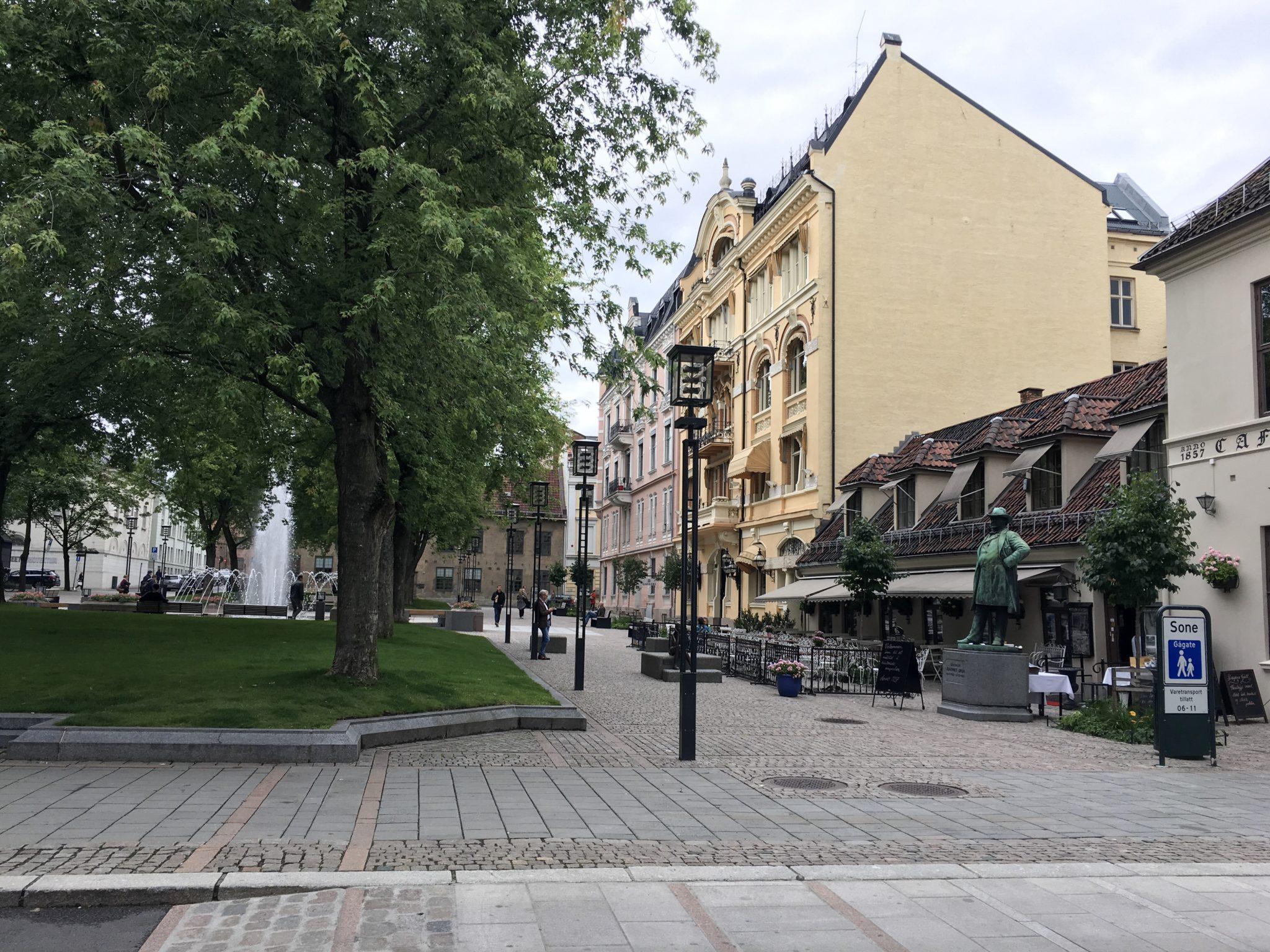 1. Akershus Fortress
Akershus Fortress is a castle built to protect Oslo which has also been used as a prison. It is still in use as a military area.
It also houses two military museums: The Norwegian Armed Forces Museum and Norway's Resistance Museum.
It's quite charming to walk around and offers views all over the city. We wandered around the walls taking in the views, buildings and grassy areas before checking out the gift shop.
2. The Waterfront
Seeing Oslo's waterfront first from the fortress before exploring it, this is the perfect place for people watching and checking out restaurants, sailing tours and pop-up festivals.
3. The Royal Palace
Still in action housing the Norwegian Royal Family (who were obviously home at the time) the palace is impressive to look at as are it's gardens.

4. The Botanical Gardens
We found the botanic gardens by accident, passing through them per GoogleMaps' suggestion to reach another city attraction.
We stopped more than once – first to rest on a park bench and watch the ducks on a pond, the second time with a glass of rose at a cafe following a confusing encounter with a driverless lawnmower.
The foliage and landscape was varied and it looks like a popular sunbathing spot for locals.
5. Oslo's Parliament building
We had to consult Google Maps to find out what this building was but it turned out to be the long-time seat of Norway's parliament.
You can head inside for a free guided tour.

6. The Markets
Mathellen Oslo was an European Foodhall inspired market which wasn't too crowded and I'm sure everyone else there was also a visitor to the city.
Markets are unique to each city and it was the sweet pies and cupcakes that tempted us into purchase here.
7. Churches
As well as markets, in every European city you'll find a church. Some of the aspects which make them unique include their decoration, stained glass windows, images of Christ and his disciples, the amount of gold, and the organ.
Trinity Church and the Oslo Cathedral are each very individual churches which also have similarities.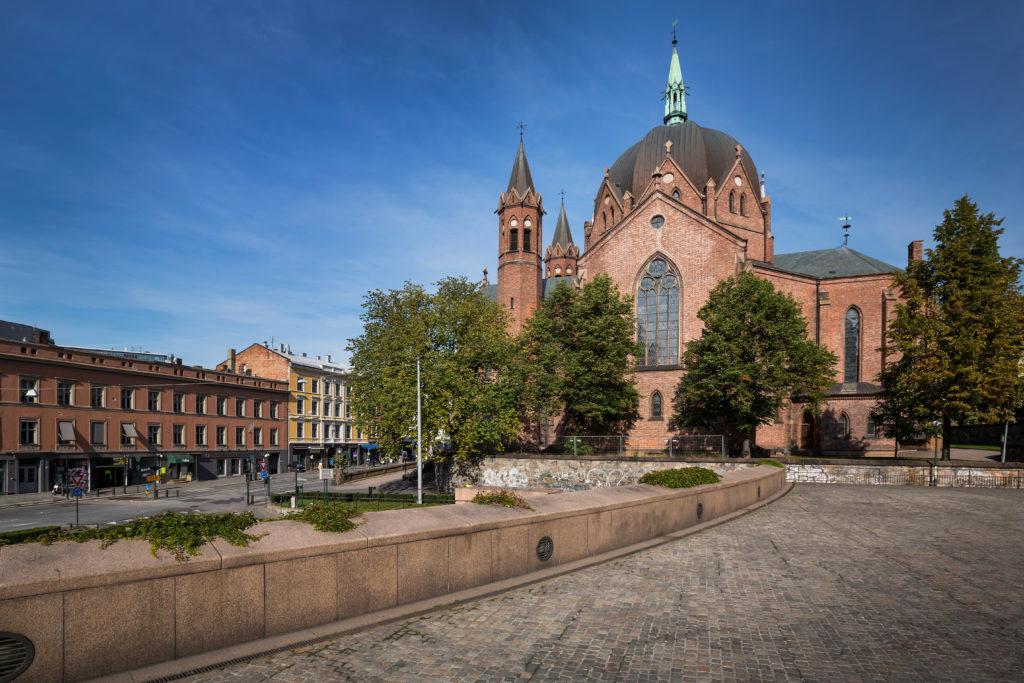 8. The Vigeland Park
The Vigeland Park in Oslo is the world's largest sculpture park made by a single artist. It was recommended to us by a random New Zealand cyclist we got talking to at a stop on Iceland's Golden Circle.
It was an hour's walk from our accommodation but worth the effort. Take a picnic if you go there as there wasn't much to buy for lunch nearby.
9. Tim Wendelboe
Probably not a 'must see' unless you're a coffee addict but I'd reached five weeks between decent coffees so wanted to head straight for Tim Wendelboe's as soon as I heard about the number of coffee awards they were stashing behind the counter.
My cappuccino must have cost close to $10NZ but it was perfect.
Over 5 weeks between decent coffees @timwendelboe in #Oslo made my day #coffeetweet pic.twitter.com/PeuXFbZi3J

— Sarah (@sarahseestworld) August 19, 2017
10. The riverside
The last of the things to see in Oslo is the riverside. Walking along the river we encountered street art, hip bars on balconies, coffee joints, bridges, parks, statues, and even a man struggling to get up on a SUP board.
Have you been to Oslo? Do you think 36 hours in Oslo is enough?