Iceland was a country I'd aspired to visit for some time having read Kaelene's blog Unlocking Kiki for several years.
When I spent 36 hours in Reykjavik in August there was close to 18 hours of daylight per day, but the temperatures in Reykjavik, were similar to those in Wellington in the same month – the difference being that it was Winter in Wellington. I can't imagine how cold it must be living here in Winter!
How to spend 36 hours Reykjavik
Wandering around Reykjavik we checked out Hallgrimskirkja, a modern church which is probably the capital city's most famous landmark, Tjörnin, the small lake in the centre of town, and many statues and sculptures.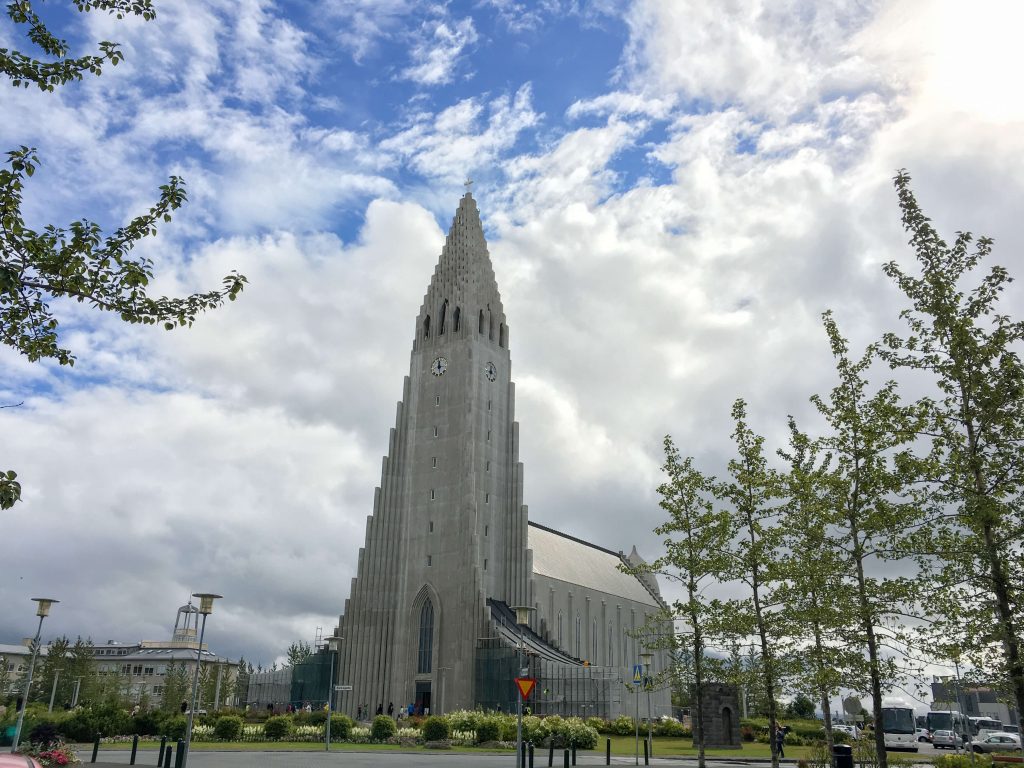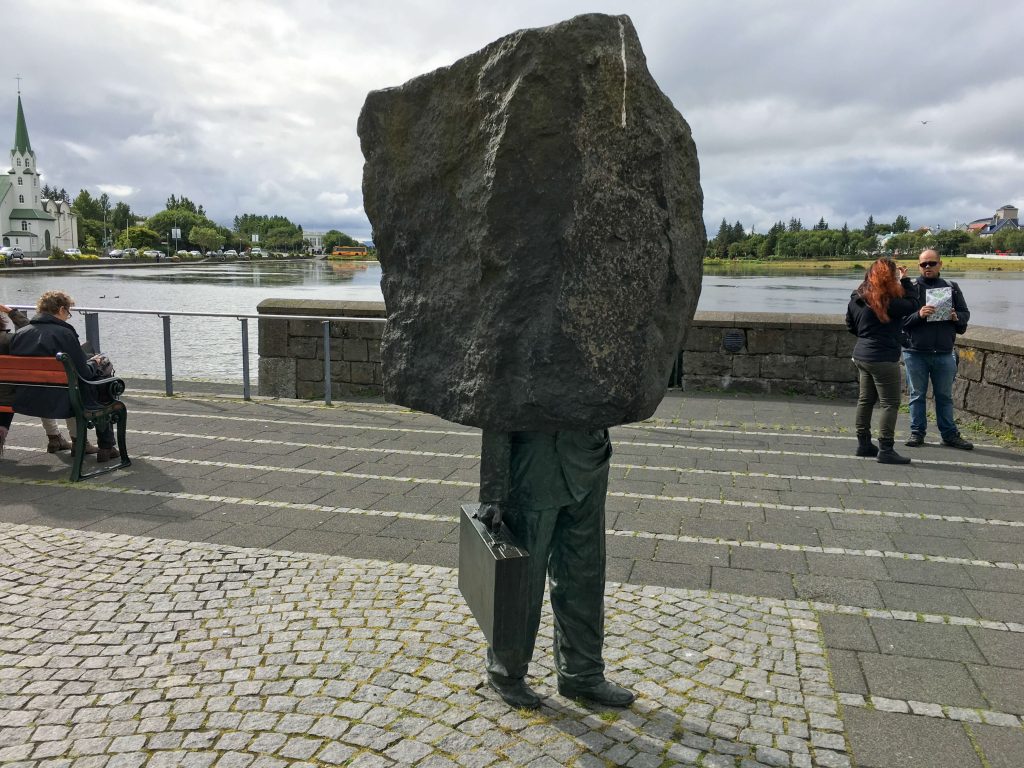 One thing I will say for Iceland's tourism industry is that they do tours well so if you want to see a bit of Iceland while basing yourself in the capital they're efficient, well organised and regular.
Renee and I didn't really shop around, we just went with Reykjavik Excursions as they operated the airport bus (for a little more you can get dropped to or collected from your hotel rather than the bus station), as well as offering tours to The Blue Lagoon and around The Golden Circle – all perfect Reykjavik day trips.
The Blue Lagoon
It cost us about $185NZ for each of us including entry, transfers to and from the blue lagoon, a towel, a couple of face masks and our first drink.
At 1450 Krona (about $18.66 NZ) for a glass of Presecco, it was our only drink. One of our tour guides told us that the the Icelandic Krona has devalued by 15% against the Euro in the past three months, but it is a really expensive country.
On Instagram the Blue Lagoon tends to look blue, natural and rocky, with minimal human construction. In reality the water was green in colour and there was building extension construction work on one side of the lagoon, diggers and a power plant on the other.
It's one of those places that you know is a tourist trap but you have to visit anyway and we had a great day relaxing there. I've seen some beautiful photos of less touristy hot springs elsewhere in the country if you want something less populated, more authentic and cheaper.
The Golden Circle
Growing Tomatoes
Friðheimar Greenhouse Cultivation Centre was an interesting first stop on our tour of The Golden Circle.
My parents often fail to grow tomatoes in their backyard in Wellington as it gets too cold. But apparently they can be grown successfully extremely close to the Artic Circle where there is hardly any natural daylight most of the year.
These tomatoes are pesticide-free and the business uses the geothermal heat, the pure Icelandic cold water (you can drink straight out of the rivers here) and a type of bee which is harder working and less aggressive.
The tomatoes are distributed and sold within Iceland making up a large proportion of the country's tomato consumption. The cafe on site makes a mean tomato soup and apple and tomato pie if you're hungry.
Geysers
The Stokkur Geyser was the key attraction at our second stop. It's one of the most active geysers in the world and erupts approximately every five minutes, shooting water up to 30 metres in the air.
The area also has a number of hot springs and a beautiful, natural and rugged environment.
Having visited the geothermal Rotorua on a number of occasions, I'd been around hot pools and geysers before so it was concerning to see the number of tourists who were testing the 80-100 degree Celsius water with their hands. One parent was even encouraging his small child to do the same.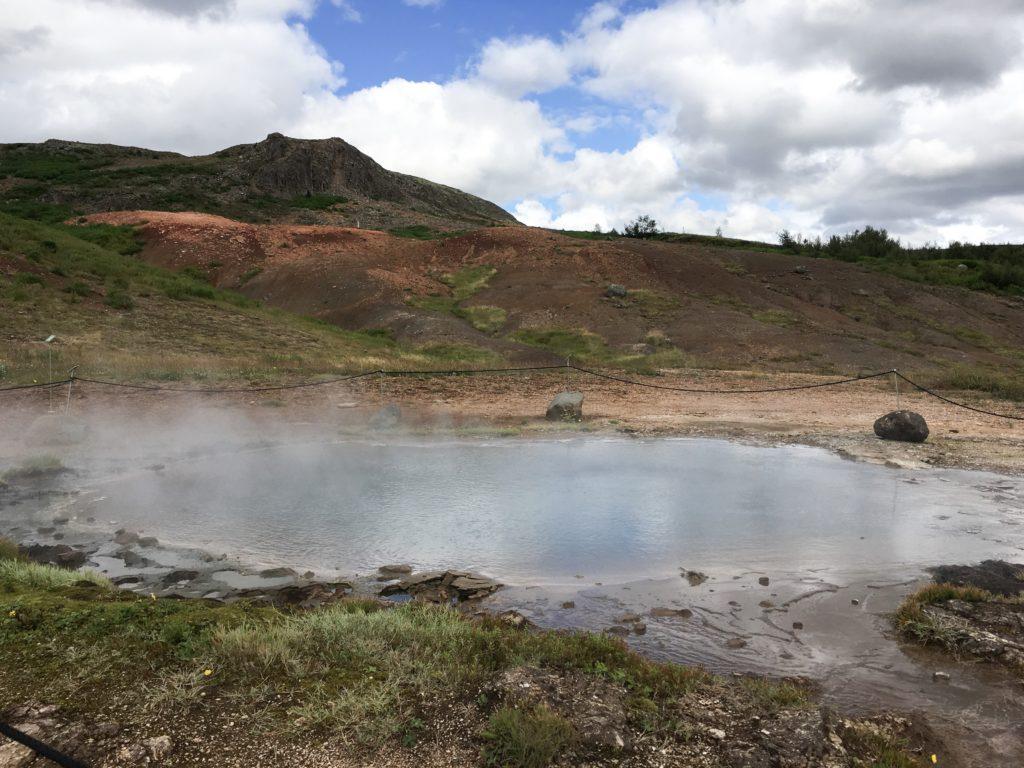 Gullfoss Waterfall
I was pretty excited about seeing my first Icelandic waterfall at our third stop. Gullfoss is a massive, 32 metre high waterfall and there are various places to observe it and take photos from.
The sound and volume of the falls was awesome and the spray from the force of the falls was far reaching, hitting us even standing a fair distance back and above the falls.
Þingvellir National Park
Our final stop was at Þingvellir National Park which is a UNESCO site which straddles two continents. It is also the site of the world's oldest parliament.
The Eurasian and North American techtonic plates separate by around 2.5cm per year. We drove through the rift valley which falls between the two continents and walked the route between two carparks, checking out the scenery.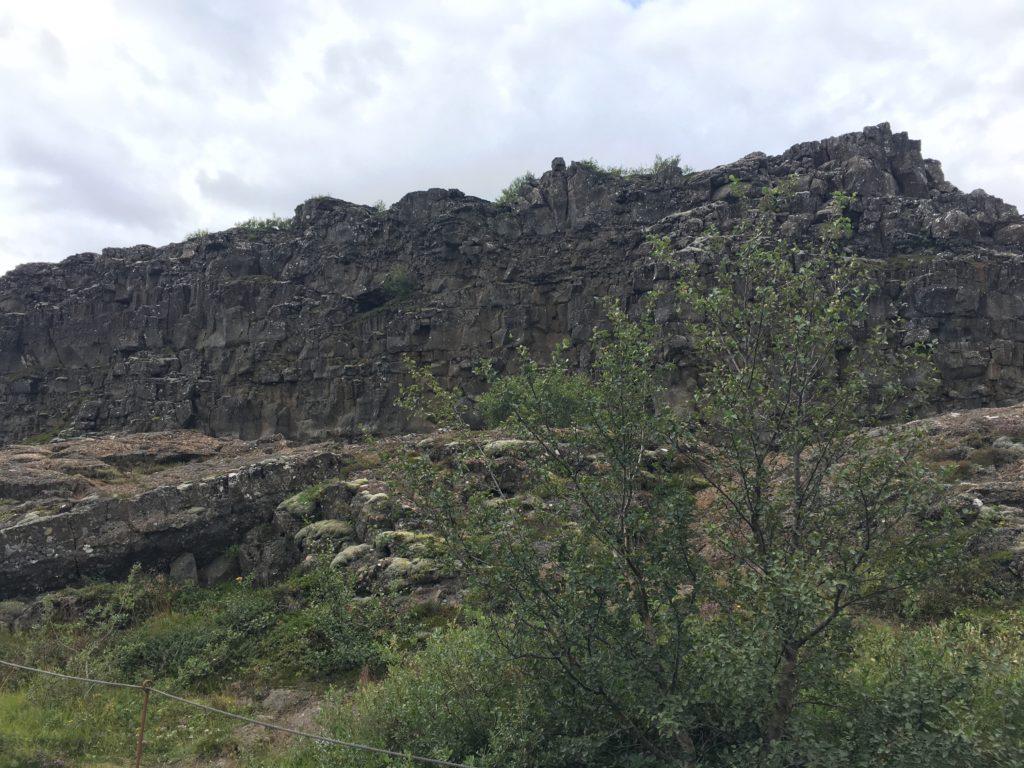 If you go to Iceland, soaking in the hot springs and taking a tour of the Golden Circle are definitely attractions to visit. Iceland is also one of the best places to see the Northern Lights but I wasn't there at the right time of the year to catch them.
While I found the country expensive, it's such a distance from New Zealand that I figure it's unlikely I will return and wanted to see as much as possible while only staying 36 hours in Reykjavik . The memories are certainly worth the price tag.
Have you been to Iceland? Done any day trips from Reykjavik? Were you as blown away as I was? Pin this post to your travel board for Iceland inspiration later!