If you've got a decent number of days in Hong Kong and don't want to spend them all on the islands, an afternoon trip to Macau from Hong Kong (at minimum) is well worthwhile.
Macau has over 40 casinos and was a Portugese colony until 1999 when it's sovereignty was transferred back to China so it's part Las Vegas, part Portugal with the crowds and bustle of Asia. The casinos seemed to be full of mainlanders who had popped over to try and win big.
Getting the Turbojet to Macau from Central Hong Kong
Ferries depart from Central Hong Kong to Macau every 15 minutes and tickets on the Turbojet cost a little more on weekend days than during the week ($361HK vs $331HK for economy class) which wasn't enough to delay my adventure for two days when Hong Kong hit a sudden low temperature.
I arrived at the Macau ferry terminal much later than I intended to at around 9:30am on a Saturday morning and discovered how busy it was: the next available Turbojet wasn't until Midday. Debating whether it was worth it given I'd planned to only go for the day and was now looking at an afternoon trip to Macau, I purchased the tickets anyway and headed for a Starbucks.
An hour later I was over waiting and headed through customs in an attempt to go Standby. This turned out to be ridiculously easy and despite a long line I got on the 10:45am sailing.
The Macau Casinos
There are free shuttles to a heap of casinos from the ferry terminal in Macau. I chose to visit The Venetian and the Parisian as I'd heard of their extravagence.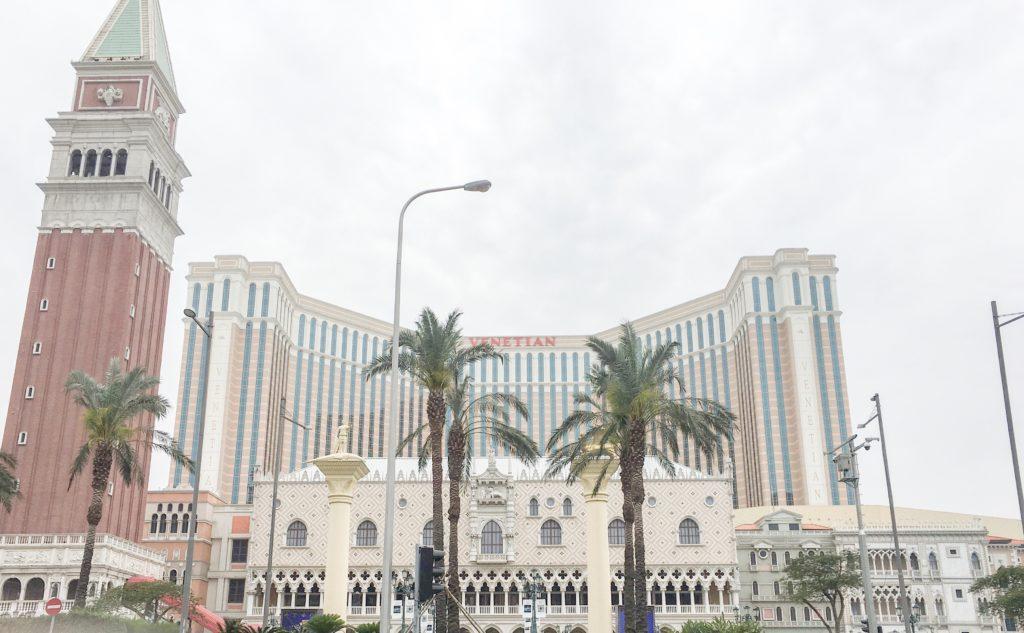 Before I left I also made a fairly impromptu trip to the Whynn Palace purely because I was sold on the fact that entry was via a free gondola ride.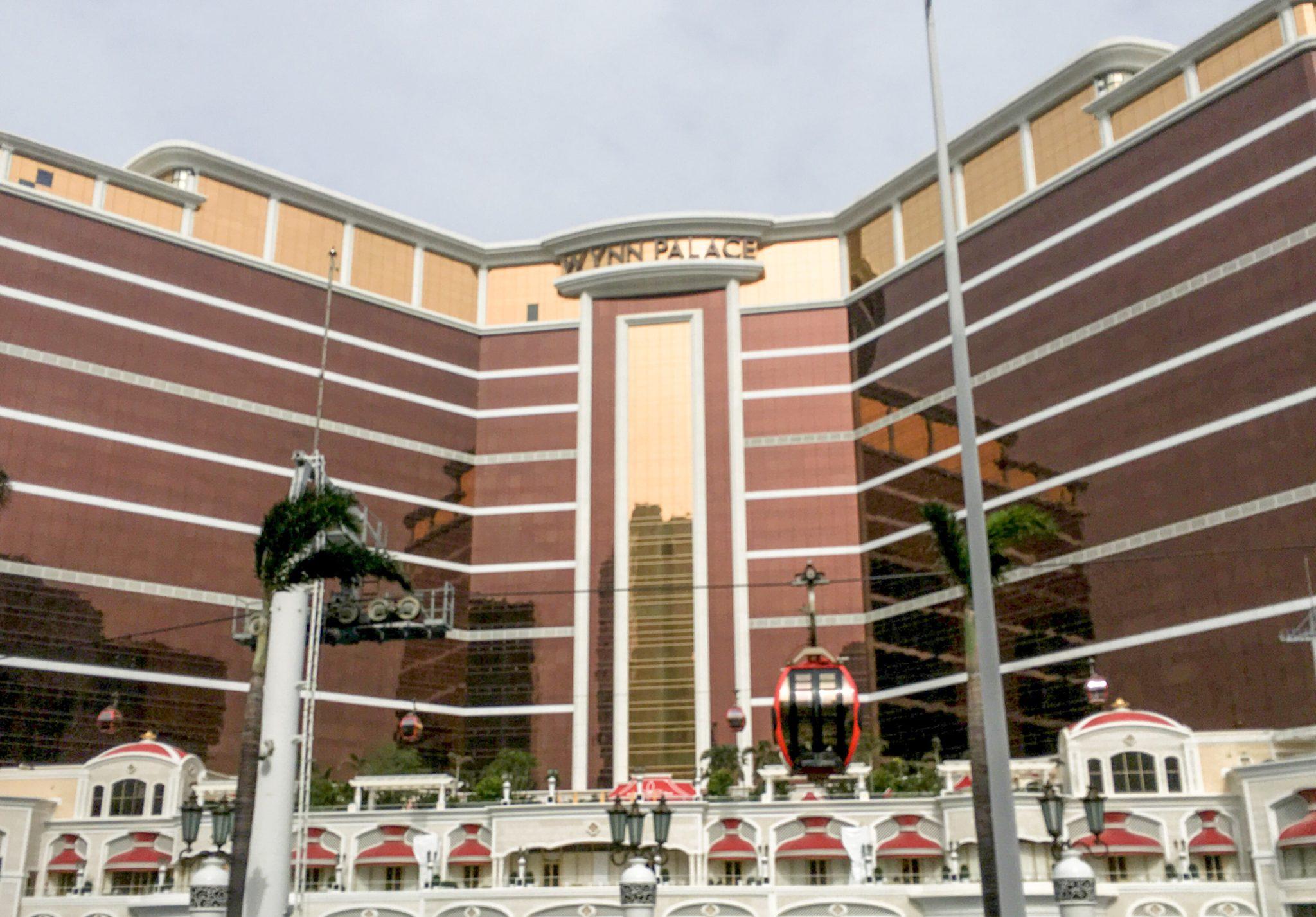 The Portuguese Centre of Macau
From the Venetian I crossed the road to City of Dreams and caught their free shuttle to the Grand Emperor Hotel which is within walking distance of the historical sites I wanted to visit:
Senado Square – paved in tiles like the streets of Portugal and was packed with people.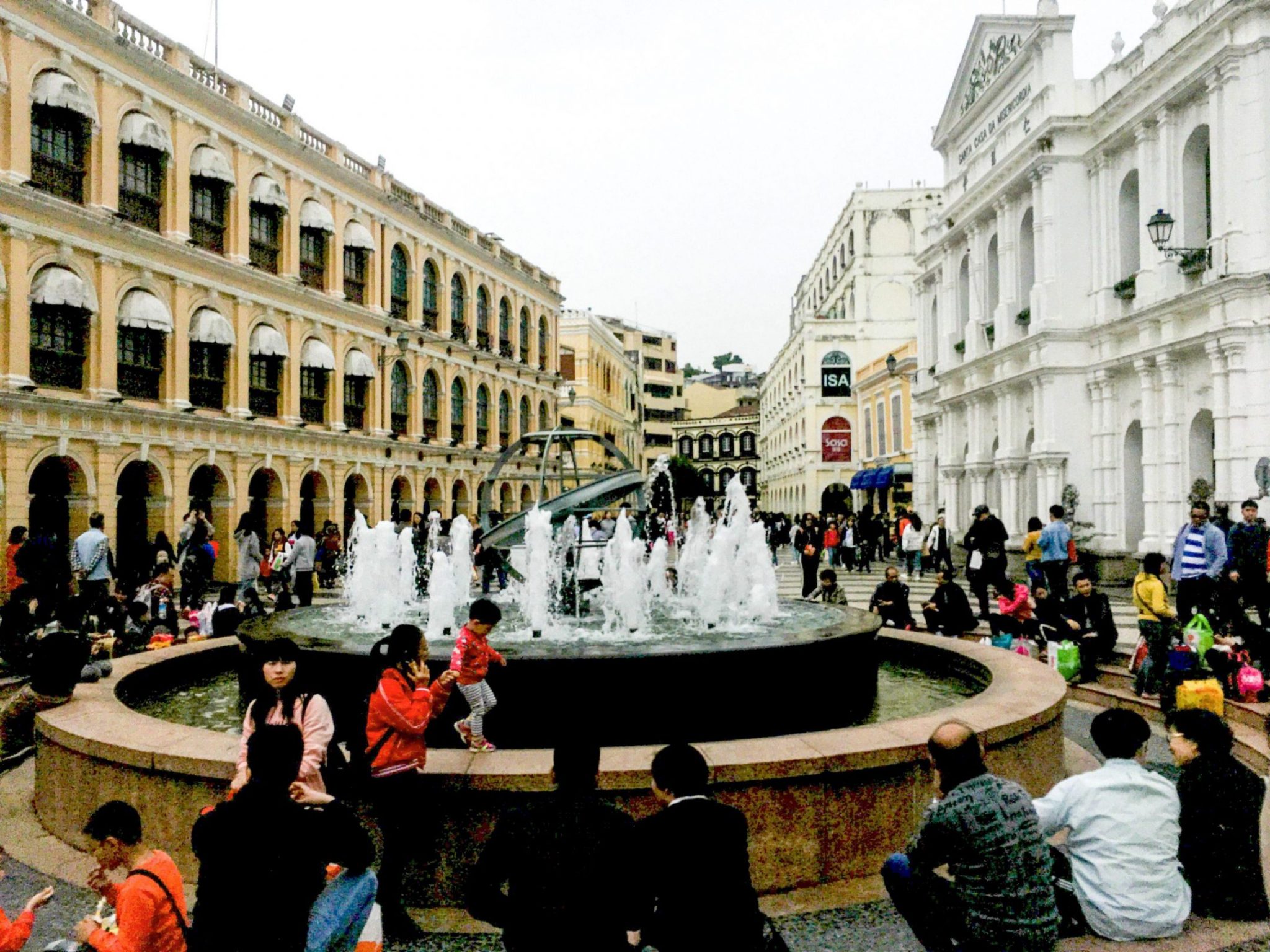 St Dominics – this beautiful yellow, portuguese building caught my eye and I had to google what it was. It was finished in 1587 and was the first church in Asia, however with renovations and reconstructions the currently building dates back to the early 17th century. It's a beautiful church.
The ruins of St Paul – burned down in 1835 and only the frontage remains. It's stunning but (like Senado Square and St Dominics) proved impossible to get a decent photo of due to the number of tourists photo bombing.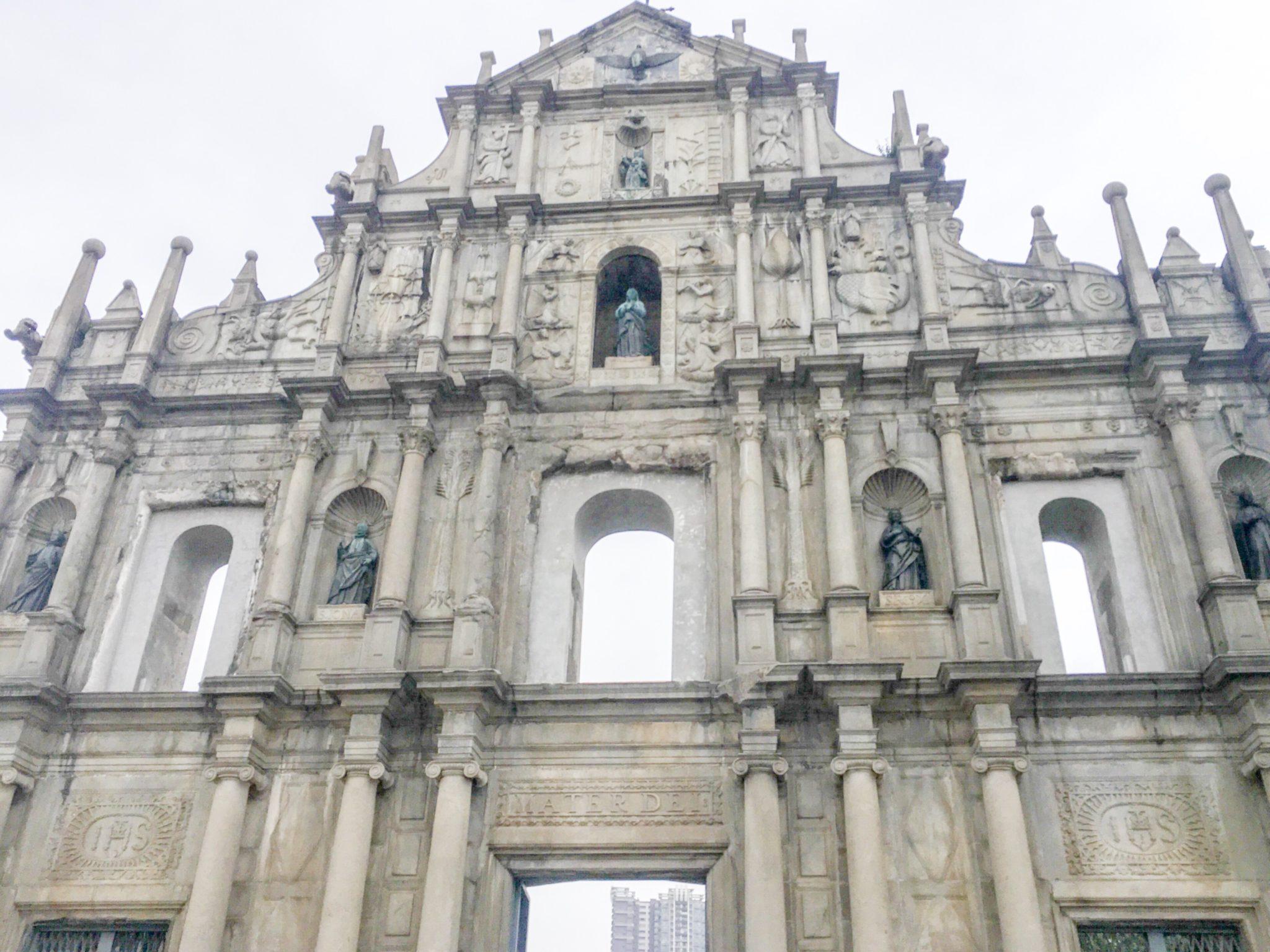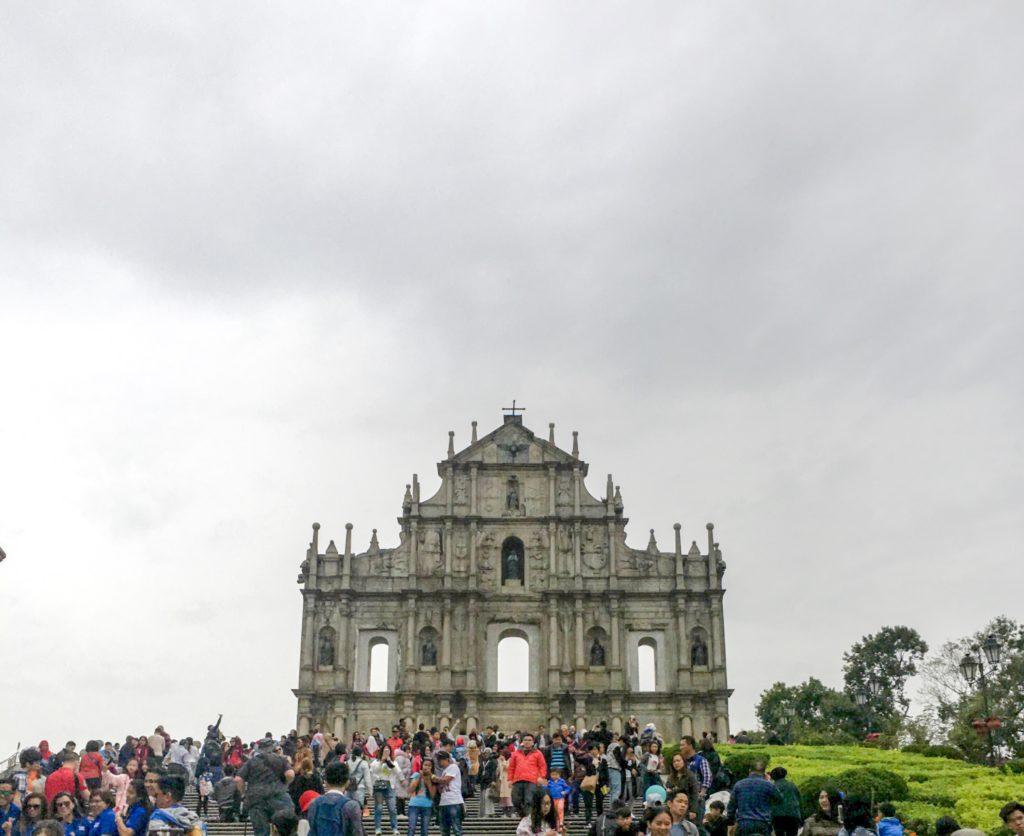 I was introduced to Egg Tarts in Portugal last year and possibly love them too much. They were on sale everywhere for 10 Macanese pataca (Hong Kong dollars for the same amount are also accepted). I bought mine from Ko Kei Bakery and was not disappointed.
Hints and tips for an afternoon trip to Macau
If you're only taking a day or afternoon trip to o with a plan or at least a map to work out how to get around. It was nice to amble but I could definitely have seen more and there were a LOT of people.
If you can't get the ferry time you want, line up in the Standby queue.
Other than on the shuttle buses Macau seems to lack free wifi in many places but they make up for in super friendly casino staff who seem happy to point you in the right direction.
It's a no-brainer for anyone who isn't directionally challenged but pays to take the right bus. I took the wrong one and ended up at the China border instead of the Macau ferry terminal. English is less spoken here than in Hong Kong and the two security guards I tried for directions said things along the lines of 'not here' or 'over there'. Fortunately Macau is small and I ended up just getting a taxi which proved cheap.
While Hong Kong dollars are accepted change is given in Macau coins which are effectively useless and will go in the donations envelope on the plane.
You'll need your passport but you don't get a stamp. You'll also need to complete the Hong Kong arrival card again at customs on the way back.
Have you been? If so did you take more than an afternoon trip to Macau? I'm sure there's a lot I missed doing it so quickly!