Air New Zealand vs Jetstar. These two airlines are fighting it out on the Auckland to Wellington route – the most popular domestic path between the two major cities in New Zealand, as well as a number of other flight paths around New Zealand. For lifestyle reasons and due to corporate organisations having offices in both cities many business people and politicians commute between the cities each week.
Each airline has a differentiated product and brand image. Personally, Air New Zealand is a brand on my bucket list of companies I wish to work for in my career, while I dream of one day being in the financial position where I never have to fly with Jetstar again.
So Air New Zealand vs Jetstar: my experiences and the pros and cons of each.
Jetstar New Zealand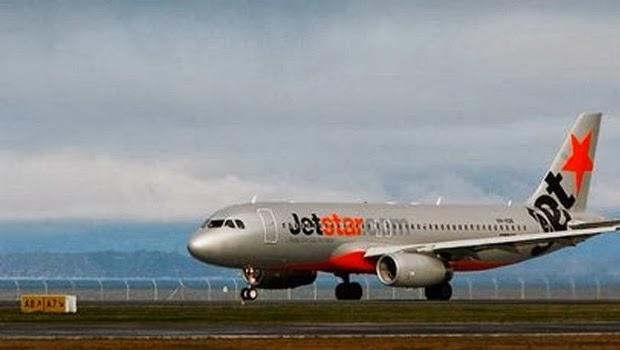 Image from NewstalkZB
While pretty much every flight I've boarded this year seems to have been delayed, Jetstar New Zealand seem to have do better than their Air New Zealand counterparts when it comes to departing on time which was a definite surprise for me given the slack they are given for being the cut-price carrier.
One of Jetstar's advertising campaign promoted the fact they board from both ends of the plane as to depart on time. In practice, this means that if you're unlucky enough to be seated in the second half of the plane you have to turn off your cellphone, walk down a flight or two of stairs, across the tarmac (exposed to the elements and whilst minding the aircraft refuelling process) and up another flight of stairs before dealing with the usual jostling of numerous people with massive amounts of carry-on luggage in a confined space.
A budget airline, Jetstar domestic routes operate a strict policy where you must be fully checked in 30 minutes prior to your flight has upset many people and is regularly referred to in the media where it's resulted in assaults, stranded children, or families unable to spend sufficient time with relatives on their deathbeds.
If you aren't checking in any luggage you can check in online and board with a text message. This is a great idea and use of technology, however in the last six months I had one flight where the mobile scanner was down and I had to queue at the desk to be given a boarding pass manually, and another where their entire boarding system crashed mid-board. This meant staff had to recheck everyone's boarding passes on the plane and we were delayed a full 45 minutes while they tried to identify the one passenger who had checked in online and then not boarded.
If you want drinks and snacks you must pay for them. And they are priced similarly to a mini-bar in a fancy hotel room. Correct change is something few people have and there is a minimum payment amount for credit card transactions.
While Jetstar's domestic flights may be cheaper and many of my friends will go straight for the cheaper flight, my own policy at this stage of my life is that I will pay up to $50 extra to take an Air New Zealand flight instead. Though when flying with work there is a policy meaning the cheapest flight available must be taken.
Air New Zealand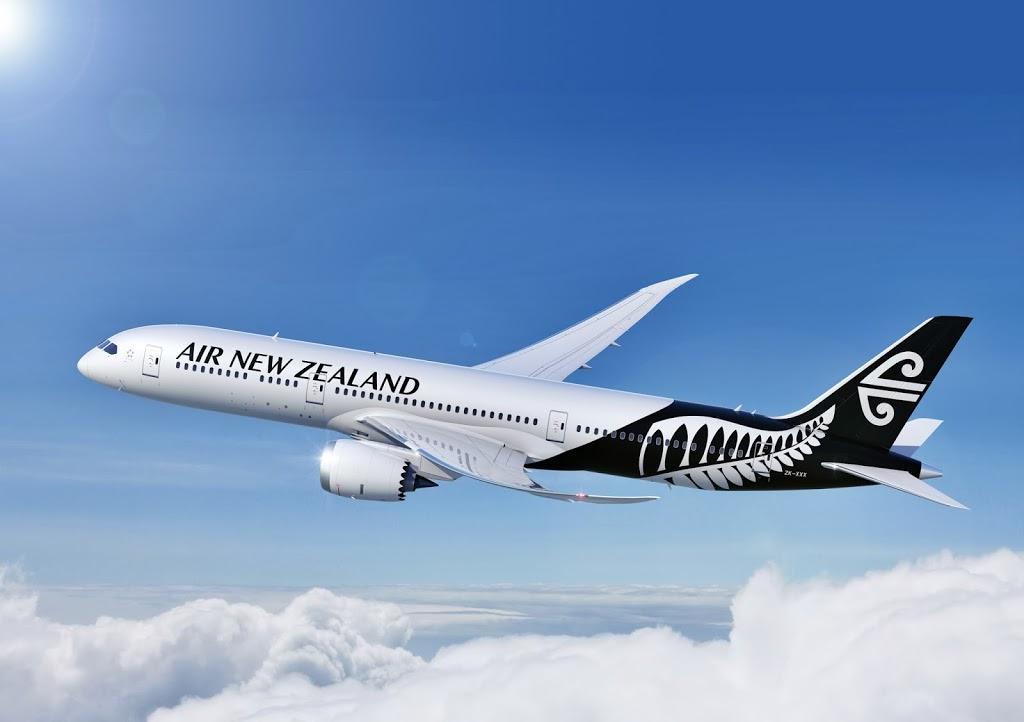 Image from Airlinereporter.com
Air New Zealand's Koru Hour is between 4.30pm and 7pm on a weekday. If your flight takes off between these times you'll can enjoy the Koru Hour flight service meaning New Zealand wines and beers or the classic L&P are served. Also part of the deal are your choice of Kapiti cheese and crackers or a savoury snack. Outside of this time you'll still be served tea, coffee or water and a small snack such as a cookie time biscuit or corn chips.
While I'm currently a Silver Airpoints member I don't currently have a Koru Club membership so whenever I get to go there on a free guest pass it's a real treat. While I fly domestically frequently, Silver Status after years at Jade, was something I was lucky enough to earn by travelling to the UK twice with the airline within 12 months.
The Air New Zealand App keeps track of your Airpoints, status points and flights and will alert you when your flight is delayed so you can hold off heading for the airport.
Air New Zealand's safety videos are much more engaging than someone in an orange uniform standing in the aisle telling you how to fasten you seat belt and evacuate in an emergency. They update them every six months and they always have a fun new theme (though the Hobbit one drove me nuts as I saw it far too often).
The generally higher price points on Air New Zealand flights mean there are more corporate travellers and fewer screaming children. For cheaper flights Grabaseat.co.nz has daily offers to really save on flights if you're flexible as to when you can travel.
They have disappointed me with the removal of a couple of offerings in recent years which can only be put down to revenue gathering – Standby ticketing which I used a number of times to visit Wellington at the last minute for only $69 when I was living in Auckland, and NightRider, where all seats on all flights after 10pm were only $29 with and additional $10 to add a checked bag.
For almost a year I travelled on the 6.40pm Air New Zealand Wellington to Auckland flight approximately every fourth Friday and it was delayed by a minimum of 20 minutes every time.
Air New Zealand vs. Jetstar NZ
Jetstar NZ allows 10kg of carry on luggage compared with on 7kg for Air New Zealand carry on luggage (dimensions apply in each case). However once you start checking in luggage Air New Zealand will give you 23kg for $20, on Jetstar $29  gets you 20kg and a few flexibility benefits.
The media confirms every year that Jetstar flights depart on time more frequently than Air New Zealand. Points for Jetstar I suppose – cheaper flights and more likely to get where you're going on time, just less comfortably.
Do you pay more to avoid budget airlines? Pin the image below so you can find this post later!