I recently spent a weekend in Mount Maunganui which I had falsely remembered from my visit 15 years prior to be more like Surfers Paradise in Australia.
As a result I found it small and surprisingly cold, but the scenery is beautiful.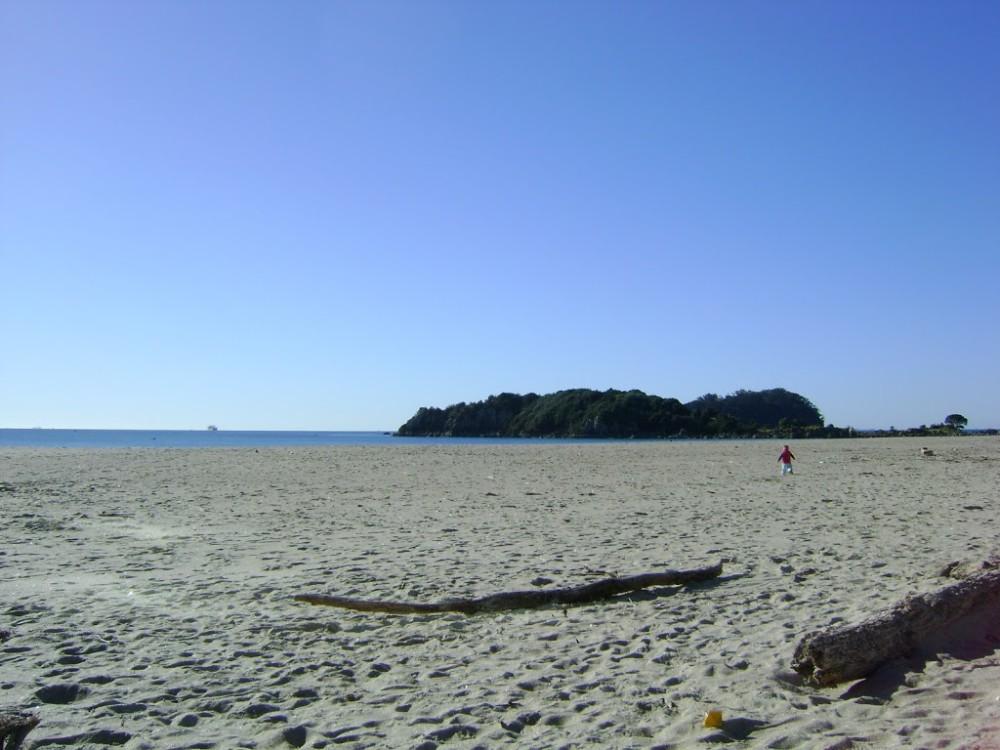 It was disappointing that the hot pools are closed until September due to a burst water pipe – the hot pools and walking up Mt Maunganui are really the two main attractions in winter when it's too cold to hit the beach.
A couple of us stayed in a 1-bedroom top floor apartment at The Beaumont which had a view of the ocean and a kitchen. The apartment next door is currently for sale for around $1.4 Million, if I win lotto this weekend it may well be my first purchase.
We had a drink (mine a cocktail) at Little Black Corner a busy wee place where the ambiance of the romantically lit dinner tables seemed disrupted by the pool table and league game screening. I really liked the atmosphere though, I think this would be my regular haunt if I spent more than a weekend in Mount Maunganui.
The drink was followed by dinner at Dui's Restaurant of Fine Thai Cuisine where we really enjoyed the food, atmosphere and experience once overcoming the language barriers of our first waiter. Dui's was our second choice as the kitchen in the Italian place next door we chose originally was too busy to take us on.
Brunch on Sunday morning was at Oceanside on Marine Parade. The coffee didn't quite meet my standards but their eggs benedict was served on croissants which was novel but a bit overpriced at $19.50 for the salmon and spinach version. It also wasn't the wisest thing to eat before scaling the 232 metre high Mount Maunganui.
It's pretty depressing when you're only in your mid 20's and consider yourself fairly fit to have active Baby Boomers racing past you on their way up the Mountain. It wasn't the easy climb I thought it would be but the views at the top are spectacular.
A weekend in Mount Maunganui is the perfect amount of time for a quick break from Auckland!