While I was touring the South Island with Wild Kiwi last week, four of us from the tour decided to walk the Hooker Valley Track on our free afternoon in Mount Cook National Park.
We were told this particular Mount Cook hike would take around 3.5 hours return from our accommodation at Mount Cook Lodge, but already having painfully sore calf muscles from a 6 hour hike up Isthmus Peak in Wanaka two days earlier, I was relieved to find it was actually much shorter.
The Hooker Valley Track is mostly flat and an easy walk to a lake with icebergs and views of Mount Cook where the Hooker Glacier is breaking off. When we were dropped off at the start point by our tour guide we were already surrounded by snow capped mountain vistas and initially the terrain is quite rocky and not all that interesting.
The hike includes three high swing bridges over the green and rocky Hooker River which those afraid of heights may struggle with. Shortly before the first swing bridge there's a viewing point over the bridge and of the Mueller Glacier.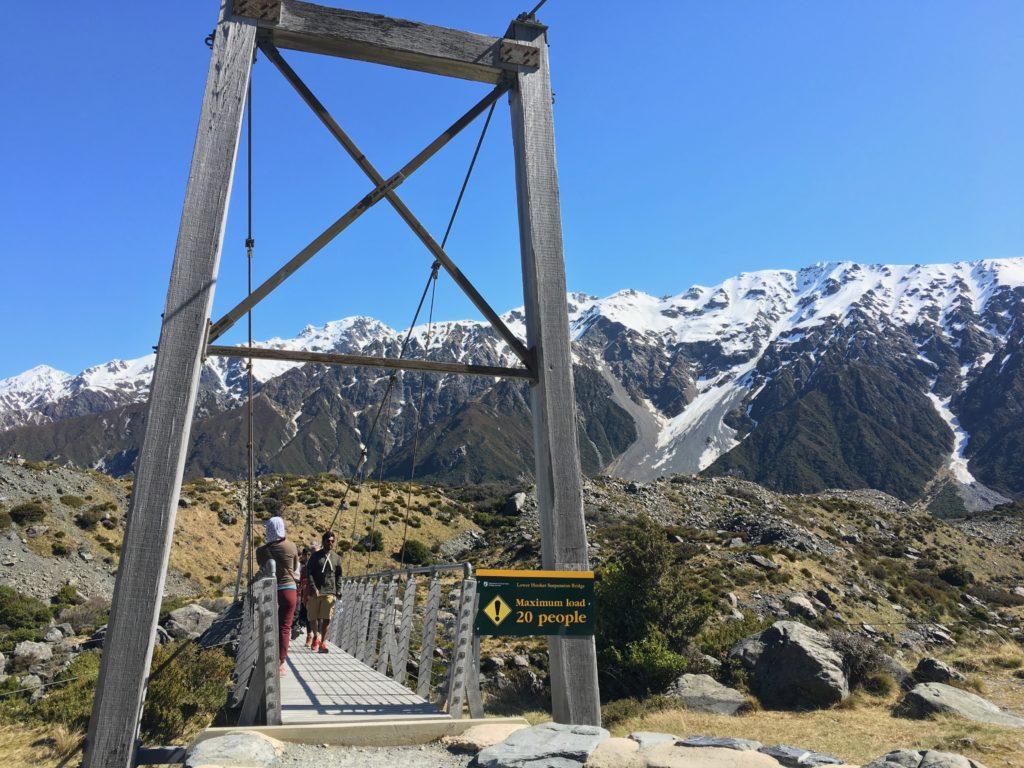 The vegetation kept changing as Mount Cook appeared in front of us. There was an open section of tussock where there was a boardwalk through the valley and even wildflowers at one point.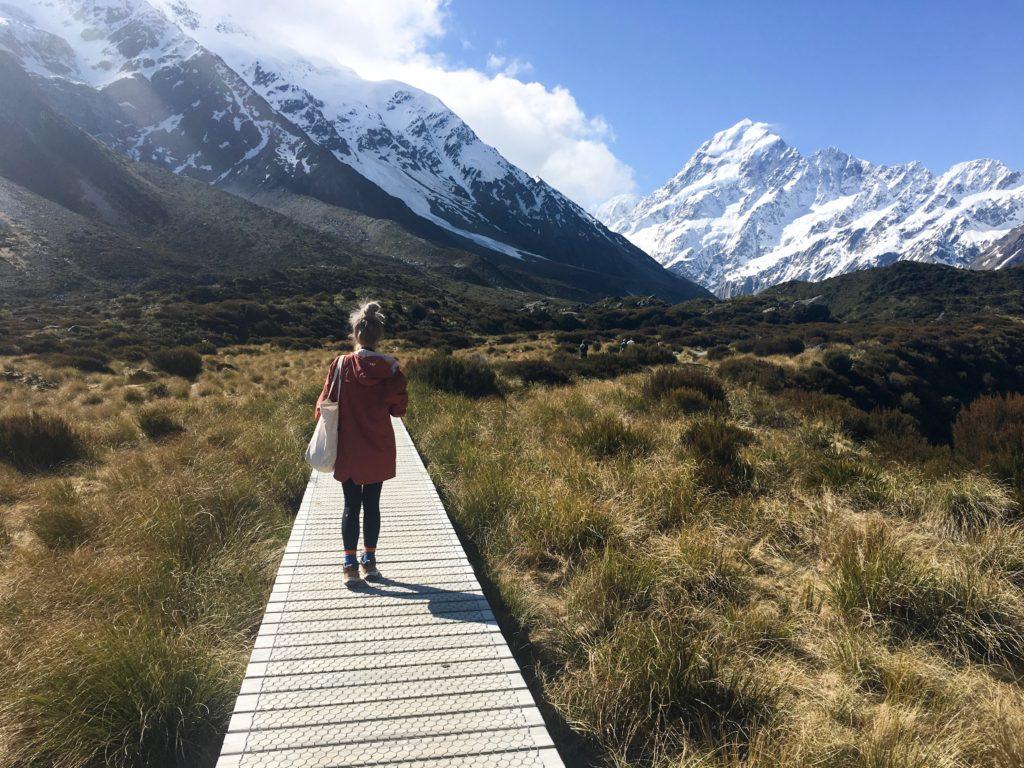 The views at the glacier lake at the end including Mount Cook and the Southern Alps were absolutely stunning and well worth the journey, which only took just over an hour from the carpark including multiple photo stops.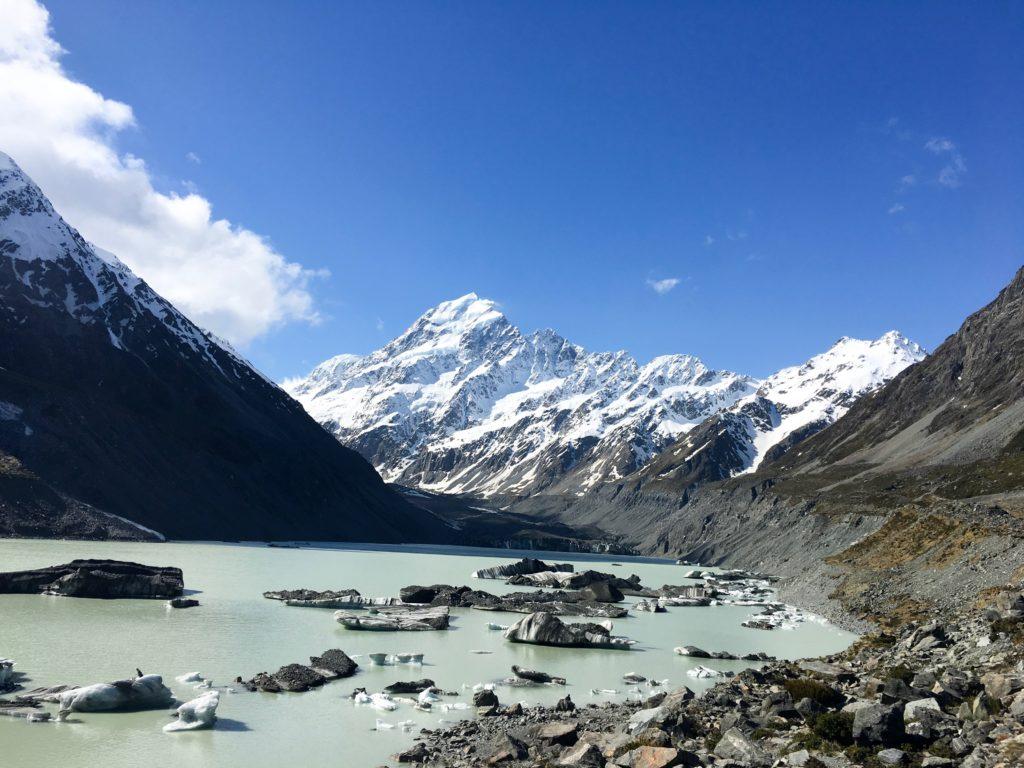 I was extremely put off hiking for years after being forced into tramping at school until I did the Tongariro Crossing. If you're not really a hiker, in terms of time and difficulty in exchange for reward I reckon this is the best hike I've done in New Zealand.
Have you done any of the Mount Cook hikes in New Zealand? What's the best hike in New Zealand you've done in terms of reward for effort?