Former flatmate Isha and I had just four days in Samoa (5 nights) on a joint birthday getaway booked through Flight Centre giving us return Air New Zealand flights to Apia and 5 nights accommodation in Apia.
Given the choice of staying at either the Aggie Greys Hotel or Aggie Greys Resort (both have been significantly upgraded and are now owned by Sheraton) we chose the hotel in town where it was easier to get out and explore than the isolated resort near the airport.
Day one in Samoa: Apia
Following our 3am hotel arrival we slept until half and hour prior to the 10.30am hotel breakfast closure. The daily buffet breakfast was included with the room and consisted of juice, cereal, toast, omelette's made while you watched, tropical fresh fruit and assorted hot items such as creamed rice, hash browns and spaghetti.
Following breakfast we turned left out of our hotel and walked as far as the supermarket before it just got too hot and we had to get ice blocks and a taxi back to the hotel. We crashed by the pool and sampled cocktails while starting to plan out our trip.
When we'd cooled off and chilled out a bit we went for a walk in the opposite direction, this time seeing Apia Harbour and having lunch at a cheap local spot.
Day two in Samoa: Upolu
Isha and I hired a car and drove the windy, hilly cross road across Upolu. On the way we saw amazing churches with beautiful people dressed in their white Sunday finery, a picturesque waterfall, lush green vegetation and roaming dogs which just would not leave the road.
We drove through the villages worst hit by the 2009 Tsunami where many died, and stopped at resorts rebuilt after being destroyed.
After returning to Apia we drove to the Aggie Greys Resort and spent the afternoon between the beach and the pool in the company of All Blacks with their families following Jerome Kaino's wedding.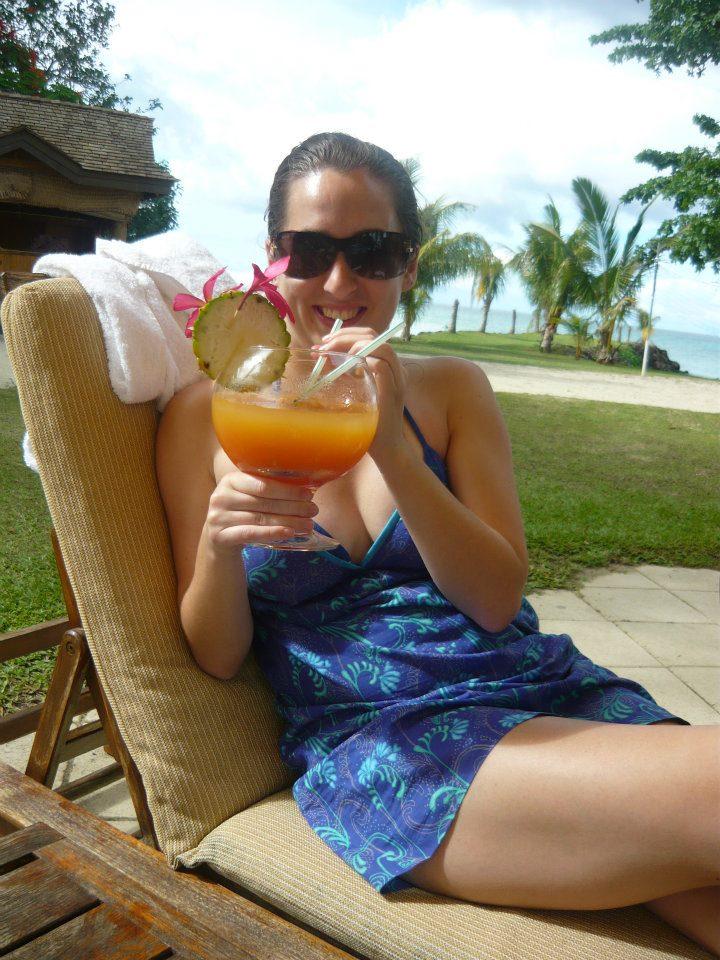 The occasional torrential rain showers cooled us off bit did not effect our afternoon at all. We ended the day by getting McDonalds drive through and eating it looking out over Apia harbour.
Day three in Samoa: Savai'i
We took a full day tour with Samoa Scenic Tours of the South Coast of the island of Savai'i where we visited markets, saw a waterfall and blow holes, attended a tapa cloth demonstration and visited a beach for lunch before getting the ferry back to Upolu.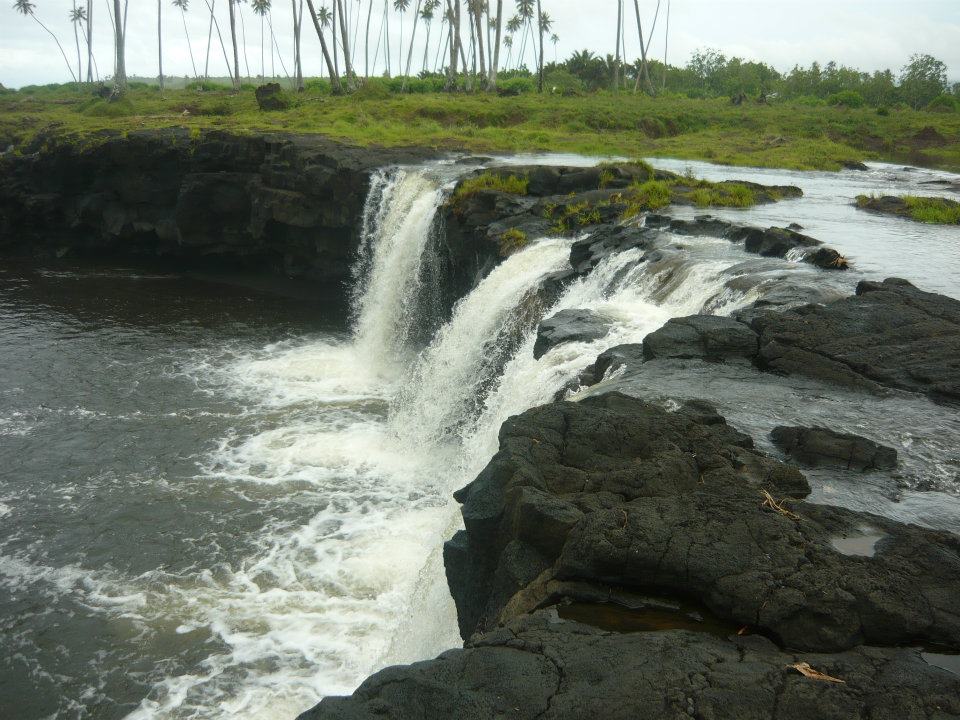 Day four in Samoa
Our final of our four days in Samoa was a lazy one in the lead up to our 2am flight – reading, swimming, sunbathing and eating. I believe holidays need a mix of sight-seeing and low key relaxing activities such as this. It was perfect!