This week I spent two nights in Franz Josef with Wild Kiwi. It's a small, two street town in New Zealand's  South Island with beautiful mountain views, the continual Franz Josef helicopter drone, and with the exception of the Kiwi Conservation Centre staff, pretty much everyone has a foreign accent.
Mount Cook and Franz Josef glaciers are in the nearby mountains attracting tourists. Both glaciers come down to within 300m of sealevel, are surrounded by rainforest and are rapidly receeding – Franz Josef Glacier has lost about 800m since 2008.
With a full day of free time there to explore, what I really wanted to do was get up close to a glacier.
Probably the cheapest way to do so is to walk up to a viewpoint for Franz Josef Glacier which takes about 1.5hrs return from a carpark. Lilian and I however took the 'YOLO' attitude and decided to see it by taking a  Franz Josef helicopter scenic flight experience over the Glacier.
The weather wasn't right to do a Heli Hike so we opted for a 20 minute scenic flight over Franz Josef Glacier, including a snow landing with The Helicopter Line.
Franz Josef Helicopter Experience over Franz Josef Glacier
After checking in we were given a safety briefing, but were interestingly never asked to sign our lives away. We were then led across the road and through native bush to the helicopter pad.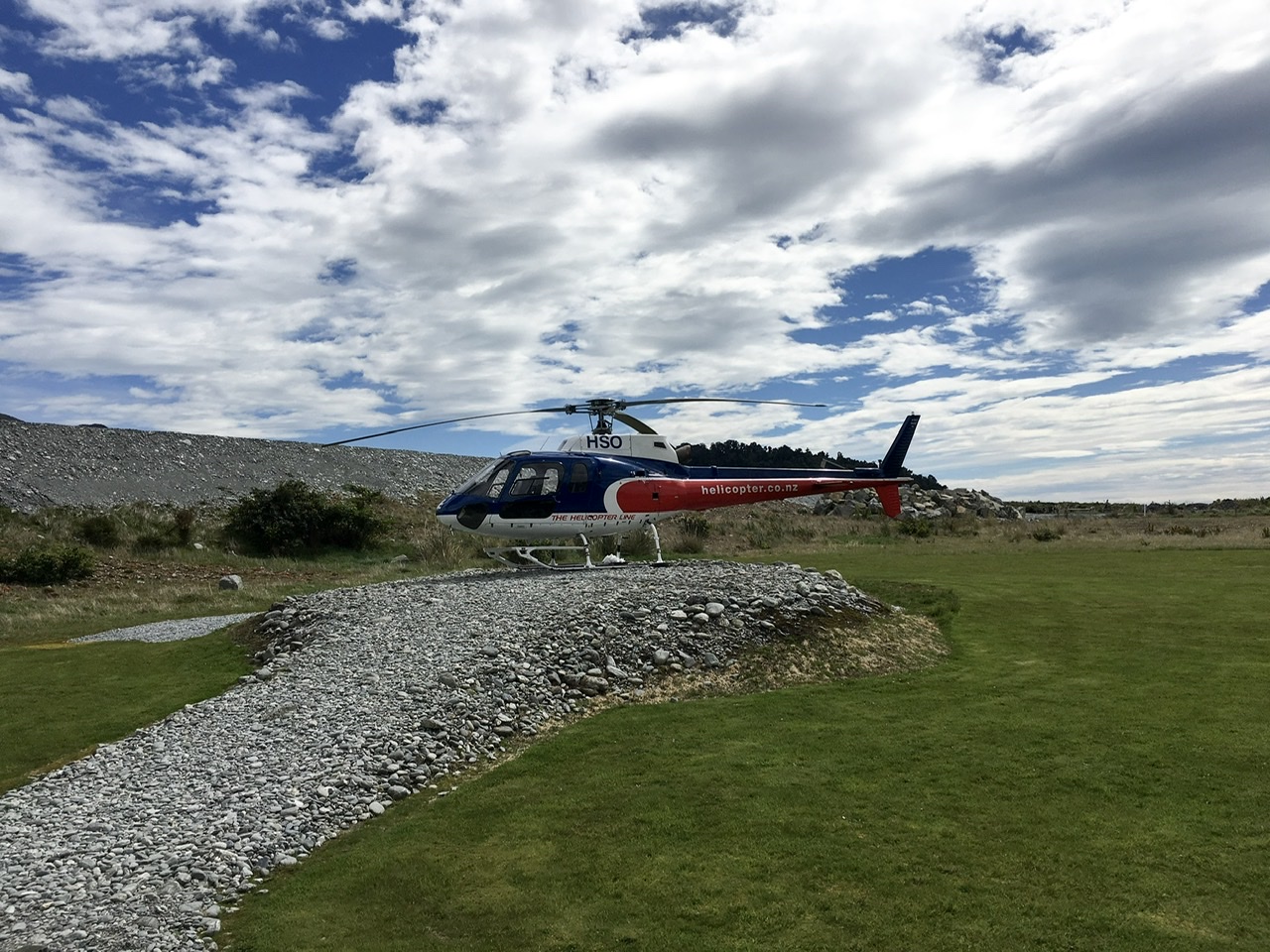 There were only four of us on our Franz Josef helicopter scenic flight so everyone got a window seat and Lilian and I got to sit up the front with the pilot.
We were strapped in and given headsets to listen to our pilot Brook – who surely has one of the best jobs in the world.
We flew up over the rugged, snow capped mountains and five minutes later, landed on snow where we had 10 minutes to wander around, enjoy the view and take photos.
When I got out of the helicopter I was surprised to feel myself sinking into the snow with every step.
The 20 minutes went incredibly fast but flying back felt like a longer trip. We flew right up close to Franz Josef glacier and then over the rainforest to land back where we started.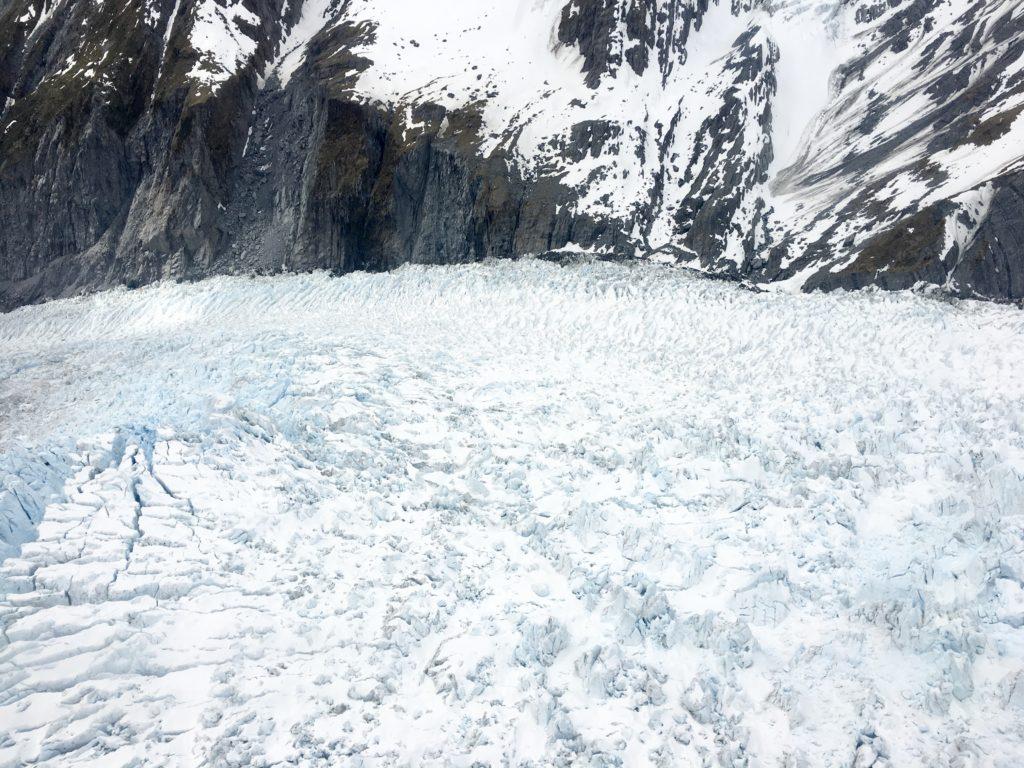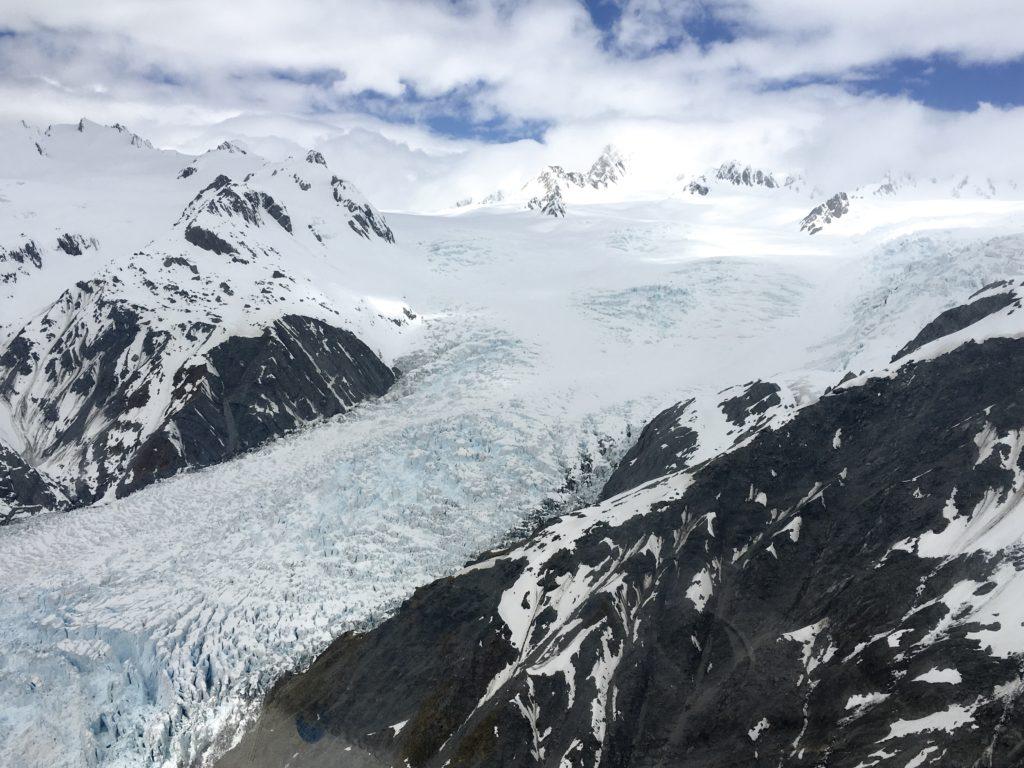 After we walked back into town we headed to the Glacier Hot Pools to relax and chat about the experience and round off an amazing day.
Taking a scenic flight over Franz Josef Glacier costs from $245 with these guys but I can assure you it is well worth the price tag! It's probably one of the coolest things I've ever done in my own country.
Would you ever take a Franz Josef Helicopter flight? How amazing does this experience look!