Recently I got to explore the highlights of the bottom of New Zealand's South Island with Wild Kiwi who offer a number of different small group tours around New Zealand for 18 to 35 year olds.
The entire Southern Voyager tour is spent ducking in and out of National Parks (five in total) and visiting UNESCO World Heritage Sites. We spent two nights in Franz Josef, three nights in Queenstown and our final night in Mount Cook National Park where we stayed in clean, tidy and warm hostels with a maximum of four people to a room.
Our transport for the week was a pimped out Mercedes tour bus which towed a trailer behind it carrying our luggage. It was comfortable, had both air-conditioning and a heater, WiFi (when the local population was greater than about 15 people) and USB charging ports.
The tour gives you a heap of activity choices and plenty of free time so you can build the experience you want. For example I took a scenic flight over a glacier in Franz Josef but having been skydiving, bungy jumping and on a speed jet boat before, my Queenstown experience was much more chilled than others around me.
On the road Wild Kiwi stops at numerous beautiful locations I'd probably otherwise have never visited. This is the perfect seven day itinerary for the South Island of New Zealand.
Castle Hill
The Southern Alps run down the South Island from the Marlborough Sounds to Fiordland. They're the fastest growing mountain range in the world growing 10-15cm per year due to techtonic plate activity but this amounts to only about 0.5cm after erosion
Our very first stop of the tour was at Castle Hill which is covered in limestone rock formations which were under water until 60 million years ago.
Over time the dirt has eroded and blown away to expose the massive boulders on the sides of hill.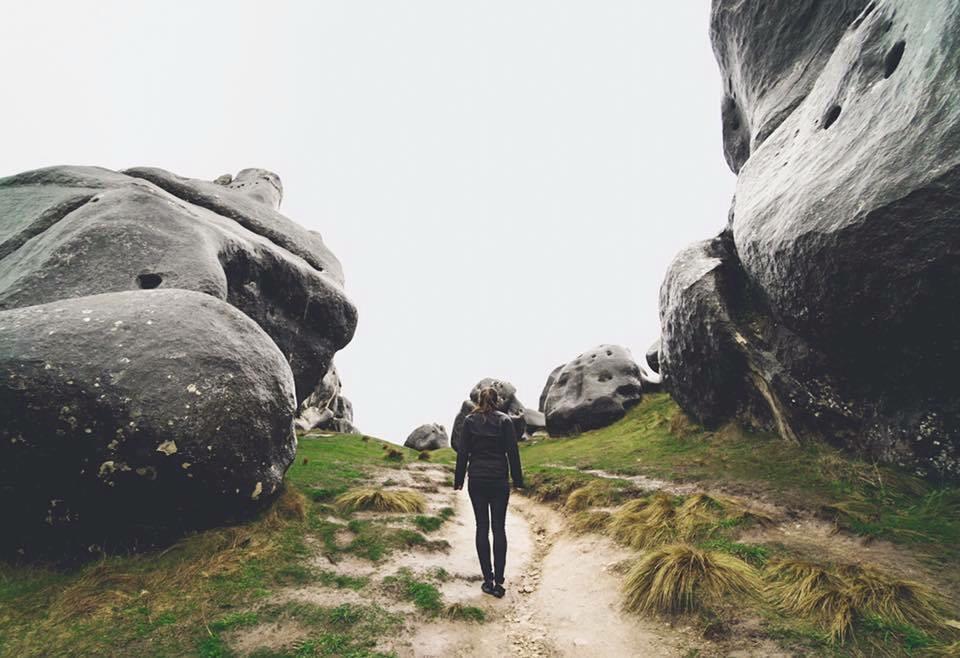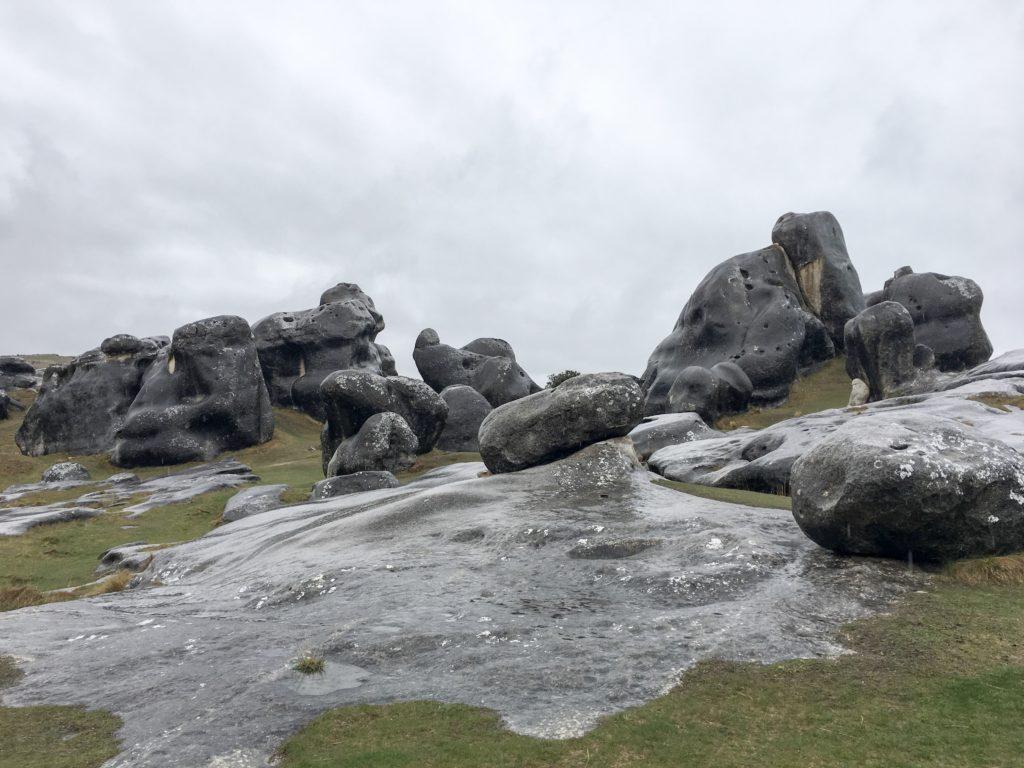 Lake Matheson
Lake Matheson, where we stopped between Franz Josef and Queenstown was basically the New Zealand I'd seen on Instagram but was yet to see with my own eyes.
Quiet lakes are surrounded by bush and feature the reflections of snow capped mountains. We took a 90 minute walk around stopping for photos and barely ran into anyone else.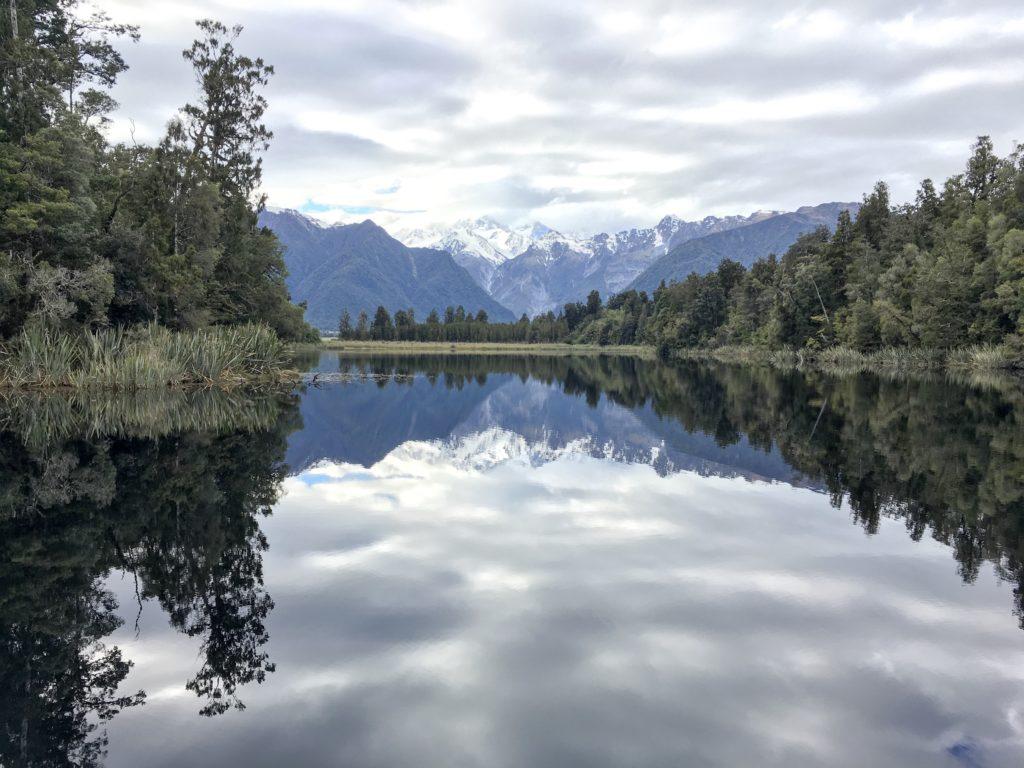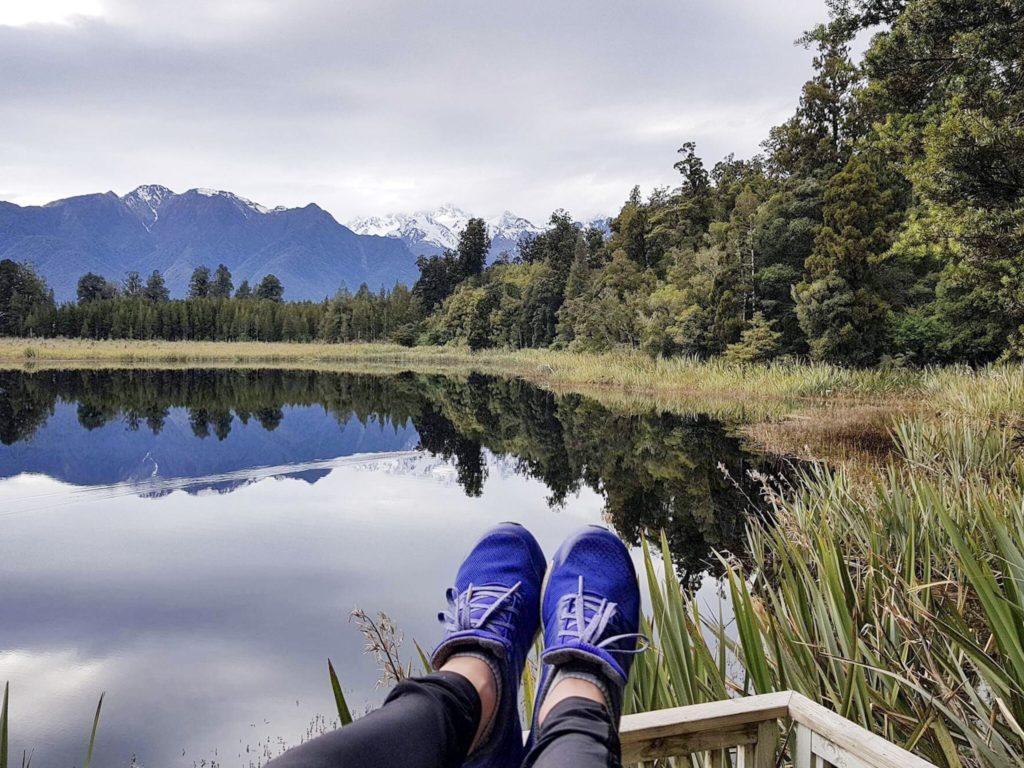 Wanaka's Lakes
Roys Peak, surely the most popular hike in Wanaka was closed for lambing season so Lilian and I hiked up Isthmus Peak on our first free day in Queenstown. It's a more than three hour steep climb to the top along a four wheel drive track which branches into a rocky path for the final trek to the summit.
We started at 9:45am and it was several hours before we passed anyone coming back down which made us concerned it was a lot further than we thought. Mountains kept appearing with altitude and at the top you can see Lake Hawea on one side and Lake Wanaka on the other.
It was another tough two hours to get back down to the carpark and my calves hurt for a week but it was worthwhile.
Glenorchy
Lilian and I hired a car for two days when we were in Queenstown to enable us to explore a bit further. On our second free day in Queenstown we drove out to Glenorchy to see the pier, lake views, and surely the most instagrammed shed in the country.
Tekapo
Our final stop of the tour was at the Church of the Good Shepherd in Tekapo, New Zealand's most photographed church. At 10am on a Friday morning there were already about 30 tourists milling around, including our own group. Somehow I managed to obscure them all to get that one, perfect shot of the church and lake.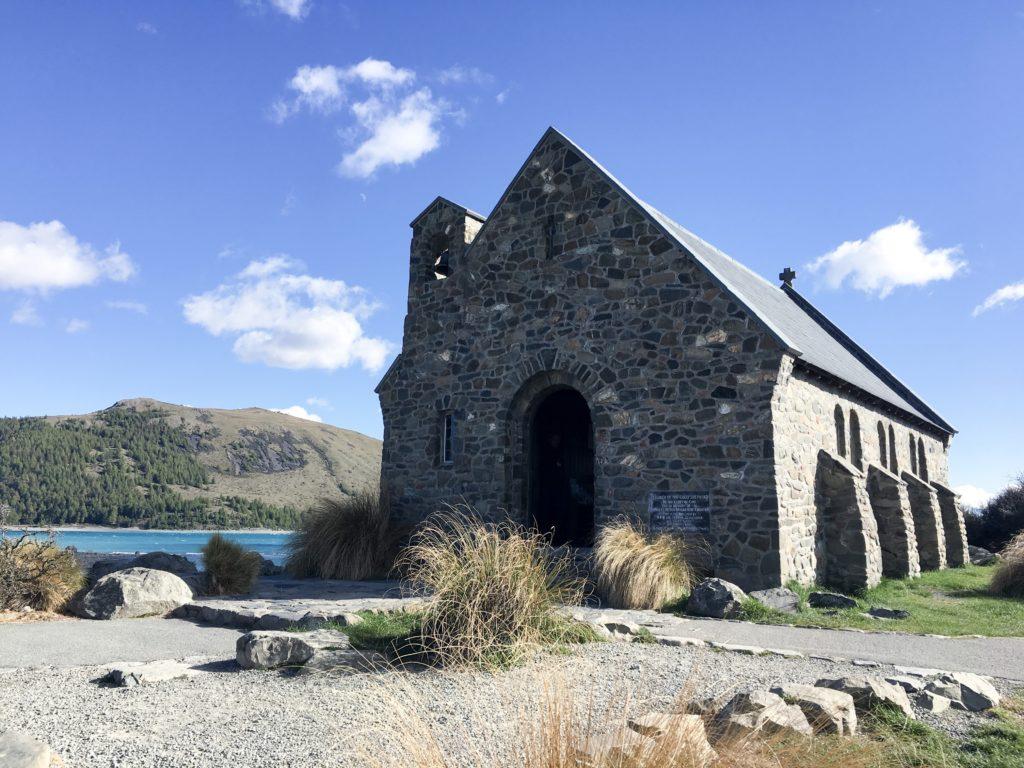 Something I really loved about this trip with Wild Kiwi was how relatively deserted and undiscovered these places were.
Having just spent two months trying not to capture stray tourists in my photos of Europe, it was pretty brilliant that there was often no one around except our small group.
My tour with Wild Kiwi was complementary however a blog post was not expected. I wrote about my experience because I had the best week!