The drive from Seattle to spend one day in Whistler was pretty uneventful aside from consuming the best burger of the entire trip at a random roadside diner and striking a seemingly over-inquisitive customers officer.
The Hilton Whistler was expansive, luxurious (as you'd expect from this brand) and right in Whistler Village. It was a rip-off to park the car though – required and $30 to park yourself or $34 for valet.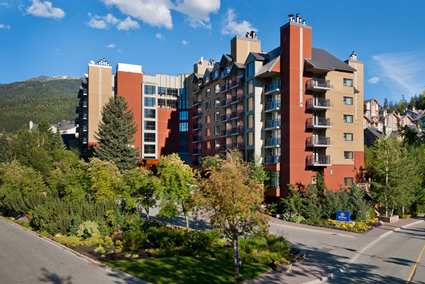 After checking into the Hilton we had dinner at La Brasserie in Whistler Village and a wander around the village which was at night even in the height of Summer.
We were up early the next morning to make the most of our one day in Whistler, eating massive plates of pancakes at Black's Pub at the base of the mountain.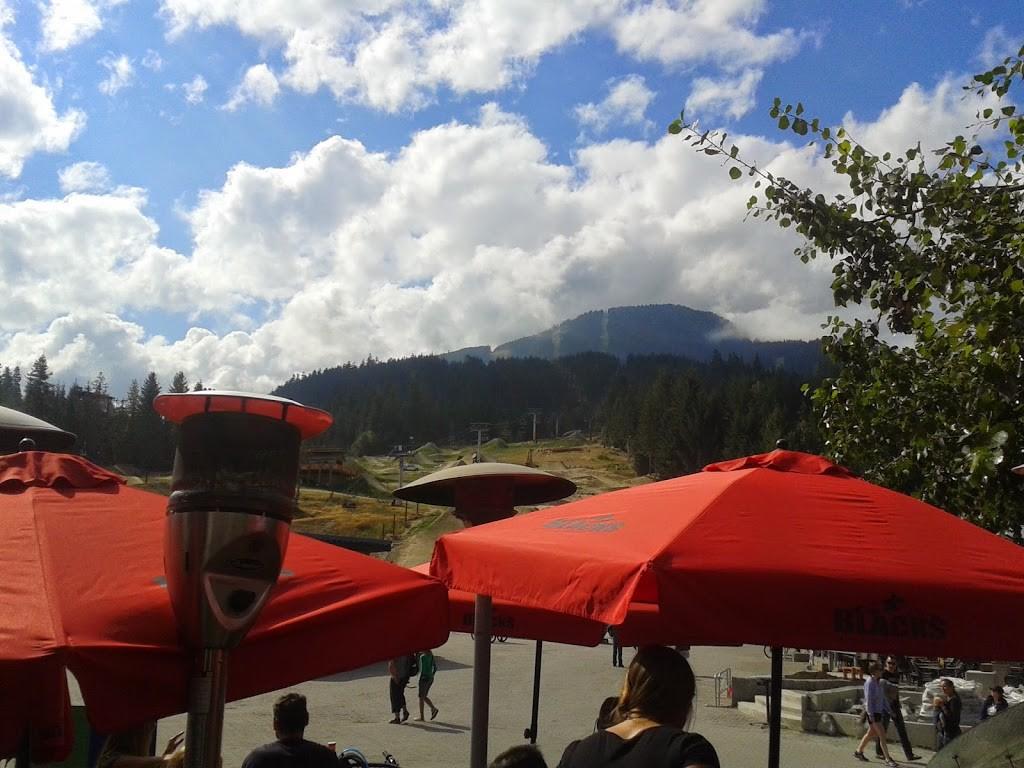 A popular ski resort in Winter, in Summer the slopes are transformed into tails for mountain bikers and hikers. Mike and I purchased hiking passes and took the gondola up Whistler, which is about three times the height of your standard New Zealand mountain.
Taking in the views at the top we followed a short scenic track around the alpine lakes.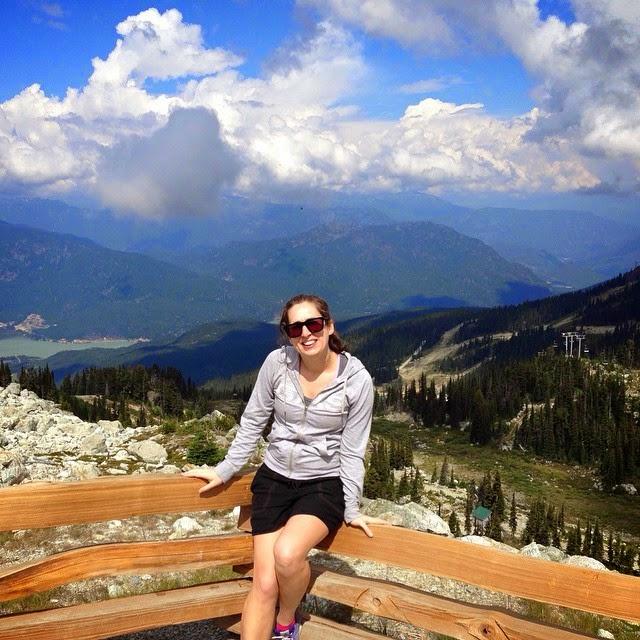 We then took the red Peak2Peak gondola from Whistler Mountain's Roundhouse Lodge accross to Blackcomb Mountain's Rendezvous Lodge. This gondola joins these two mountains which are side-by-side.
Finally we caught the open chairlift down. The views were stunning and there were crazy people hiking up the mountain below us.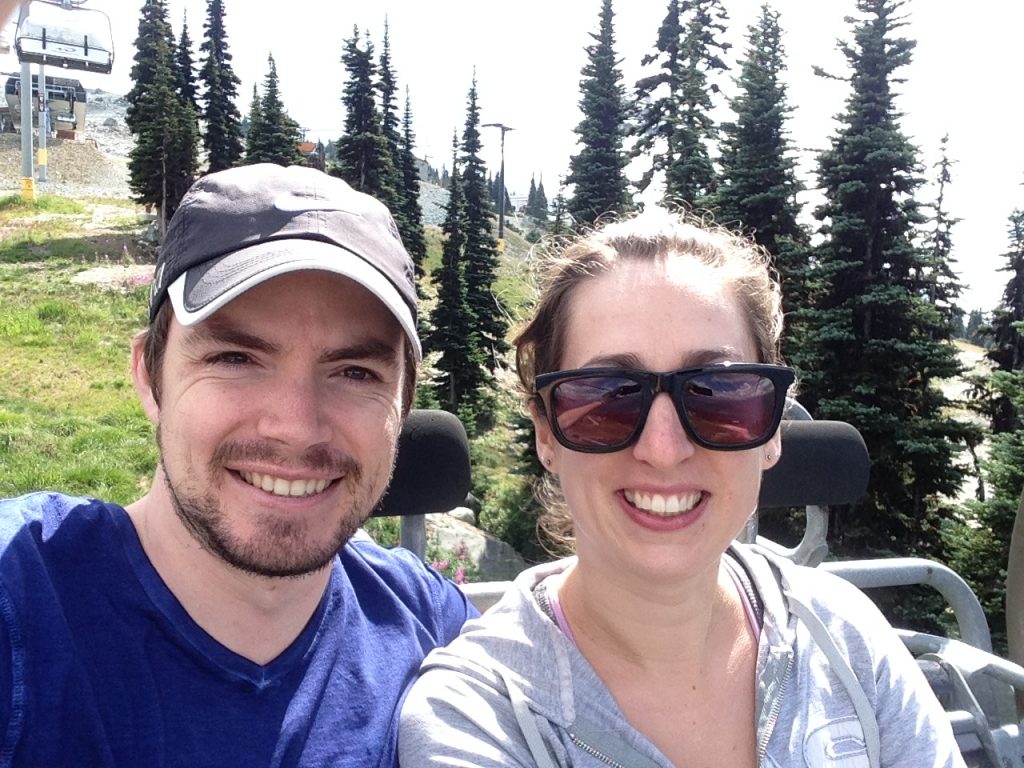 I went slightly nuts shopping in the Lululemon store in Whistler Village before we started the long drive back to Vancouver Airport to fly home.
I'm told Whistler needs to be visited in both Summer and Winter. I can sadly tick only one box: the pictures I've seen of a snow covered Whistler look like something from a Northern Hemisphere Christmas Card and going back to ski on the mountains I've explored in Summer would be magical.