When researching requirements for Passport validity, Visas and vaccinations for my travel to Vietnam I found the information online incredibly confusing. Here are some things I learnt in the process.
Passport requirements
For Vietnam your passport simply needs to be valid for 30 days when you enter the country. However if you're combining your trip with visits to other countries such as Thailand, Cambodia or Laos your passport will need to be valid for at least six months so it pays to check.
I renewed my soon-to-expire New Zealand Passport just to be safe.
Visa
A Visa is required to travel to Vietnam for many passport holders, including those from New Zealand, Australia and Canada.
If you live near an Embassy or Consulate you can get a Visa there ( I went to the Vietnamese Embassy in Wellington's Plimmer Tower). You need a physical passport sized photo taken within the past six months and to fill out a (very basic and unofficial looking) form.
It cost me $120NZ in cash for a single entry so pays to think about whether you need a multi-entry Visa or just single before you apply. There is a discount if you are travelling with family and applying for multiple visas and you need to allow around five working days which they will have your passport for.
Based on the experience Adventurous Kate had you should check it thoroughly!
If you live further away and are arriving via air, you can apply to pick up your Visa upon arrival at an International Airport in Vietnam. You need to pay in cash with US dollars, have appropriate passport-sized photos with you, and be prepared for a queue but I understand it is MUCH cheaper to do it this way.
In February 2017 an e-visa (electronic visa) was introduced as a third method of acquiring a Visa to travel to Vietnam for citizens of 40 countries wanting a single entry Tourist Visa and staying less than one month. There's a really good comparison table on vietnam-visa.com to understand which of the two online options is best for you.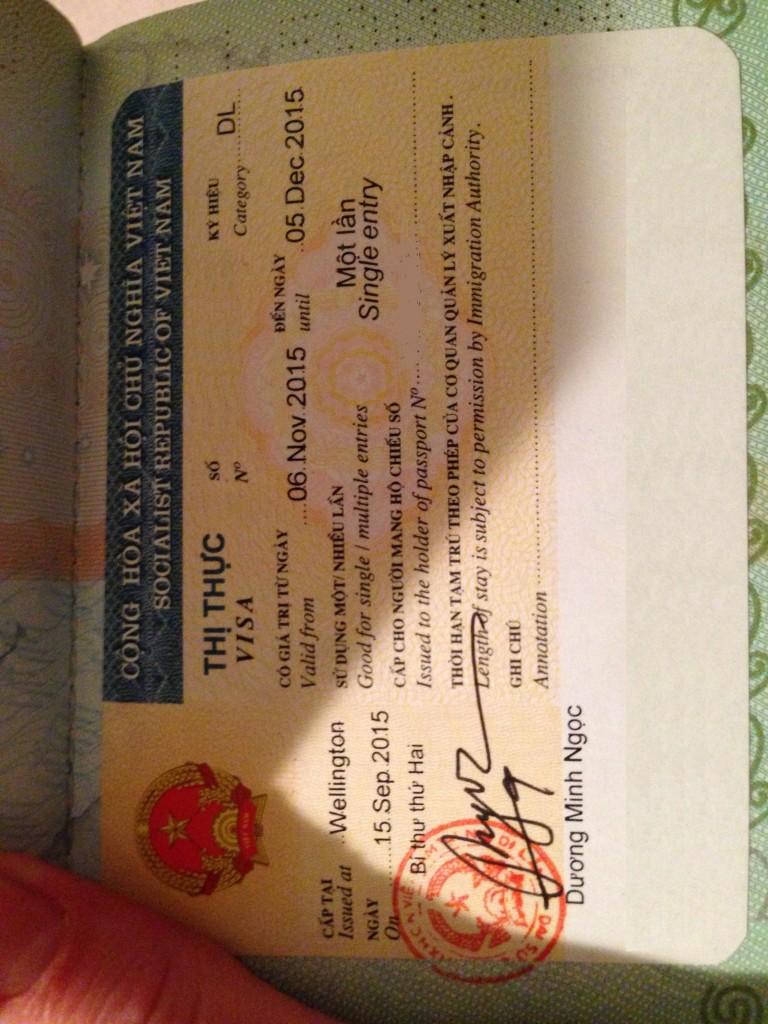 You are exempt from requiring a Visa if you're staying up to 15 days and are from one of these 24 countries which include the UK. I also hold a UK Passport but I didn't discover that until I was researching for this post.
Vaccinations
This was my first time visiting less developed countries so I made an appointment with The Travel Doctor in Wellington to find out what I needed. I came away immunised against Tetanus, Diphtheria, Hepatitis A and Typhoid, as well as with a Gastro Kit and Insect repellent.
Have you experienced conflicting advice on requirements to travel somewhere? Pin the image below to find this advice later!
Please do your own research rather than relying solely on advice in this post.