Hokitika Fire Station Boutique Accommodation is located in the picturesque Hokitika on the West Coast of New Zealand's South Island.
Housed within a beautifully restored heritage building which served as a working fire station, Hokitika Fire Station Boutique Accommodation makes for a unique stay, combining the charm of the past with the comforts of modern living. Read the full review of my stay below.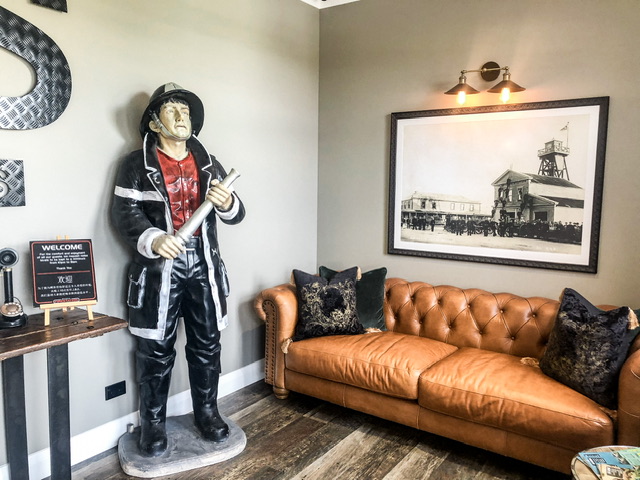 The Hokitika Fire Station Apartments
Built in 1950, this building housed Hokitika's fourth fire station for 53 years before it was sold and later converted into apartments in 2018. Beautifully renovated, the owners kept the building's original facade and character (like the Jailhouse Accommodation in Christchurch). The exterior has the distinctive red brickwork and elegant arched windows of a historic kiwi fire station, and an old fire truck is parked on the street outside.
Each of the five fire station apartments is named after a former member of the Hokitika fire brigade and has its own unique feel. This is welcoming and cozy Hokitika accommodation which caters for every guest whether you're booking for a large family or wanting a studio for two.
Inside the apartments
Inside the former fire station each apartment has its own distinctive layout and is beautiful and modern.
With two friends I stayed in the three-bedroom Chief Henshaw apartment on the ground floor which sleeps up to six guests. Though it was luxurious and featured plenty of fluffy white towels, we had only one bathroom which might be problematic with six guests, but otherwise we had plenty of space.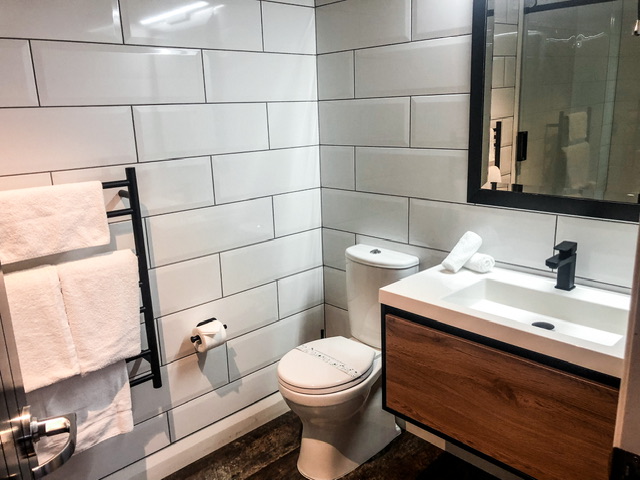 Though the two secondary bedrooms were small, my bed was comfortable after a long day driving and exploring the West Coast, and the living area was spacious and had a warm, inviting feel with lots of natural light. I loved the high ceilings, exposed brick walls, fireman's pole and ladder light-fitting which served as reminders of the building's past.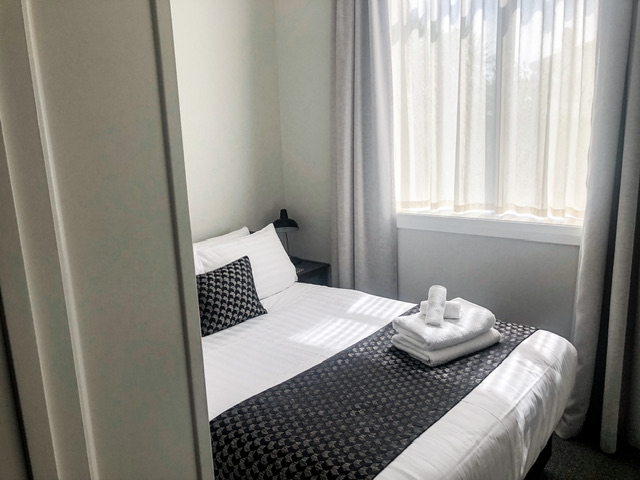 The modern kitchen had all the conveniences you could ask for including a dishwasher, fridge, cooking facilities, Nespresso machine, wifi and a tv. Everything was impeccably clean and staying in January it was nice to be able to prepare dinner in the kitchen before sitting out the front at the table on the deck to enjoy our evening.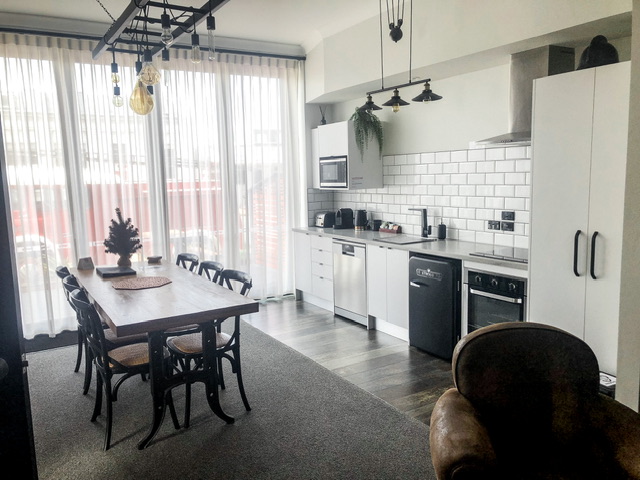 We were also able to catch up on washing in the shared guest laundry where there are washing machines, dryers and clothes racks which are complimentary to use.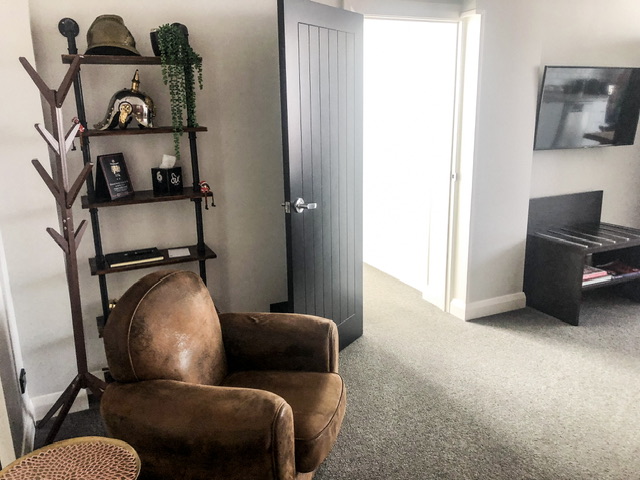 In a rush to leave we forgot to write in the visitors book, the entries in which provided some great insight into previous guests, particularly over the pandemic years.
Location in Hokitika
Situated near the heart of the town, Hokitika Fire Station Boutique Accommodation is super-close access to Hokitika's amenities and attractions. Within a short walk you can explore the local arts scene, indulge in wild cuisine, or take a stroll along Hokitika Beach to see the famous driftwood sign.
Book your stay
Book your stay at Hokitika Fire Station Boutique Accommodation online here. There was no reception on site so we never met our hosts, but found communicating online to get check in instructions and access codes easy.