There are many companies offering cruises in Ha Long Bay, all with very similar offerings, however price and traveller reviews are good indicators of how luxurious the experience will be. 
We were picked up from our hotel in Hanoi and driven the 170km/ 4 hour drive to Ha Long Bay in a small, slightly cramped bus with informative commentary from a guide. Taking a seaplane is the alternative, faster and far more expensive option.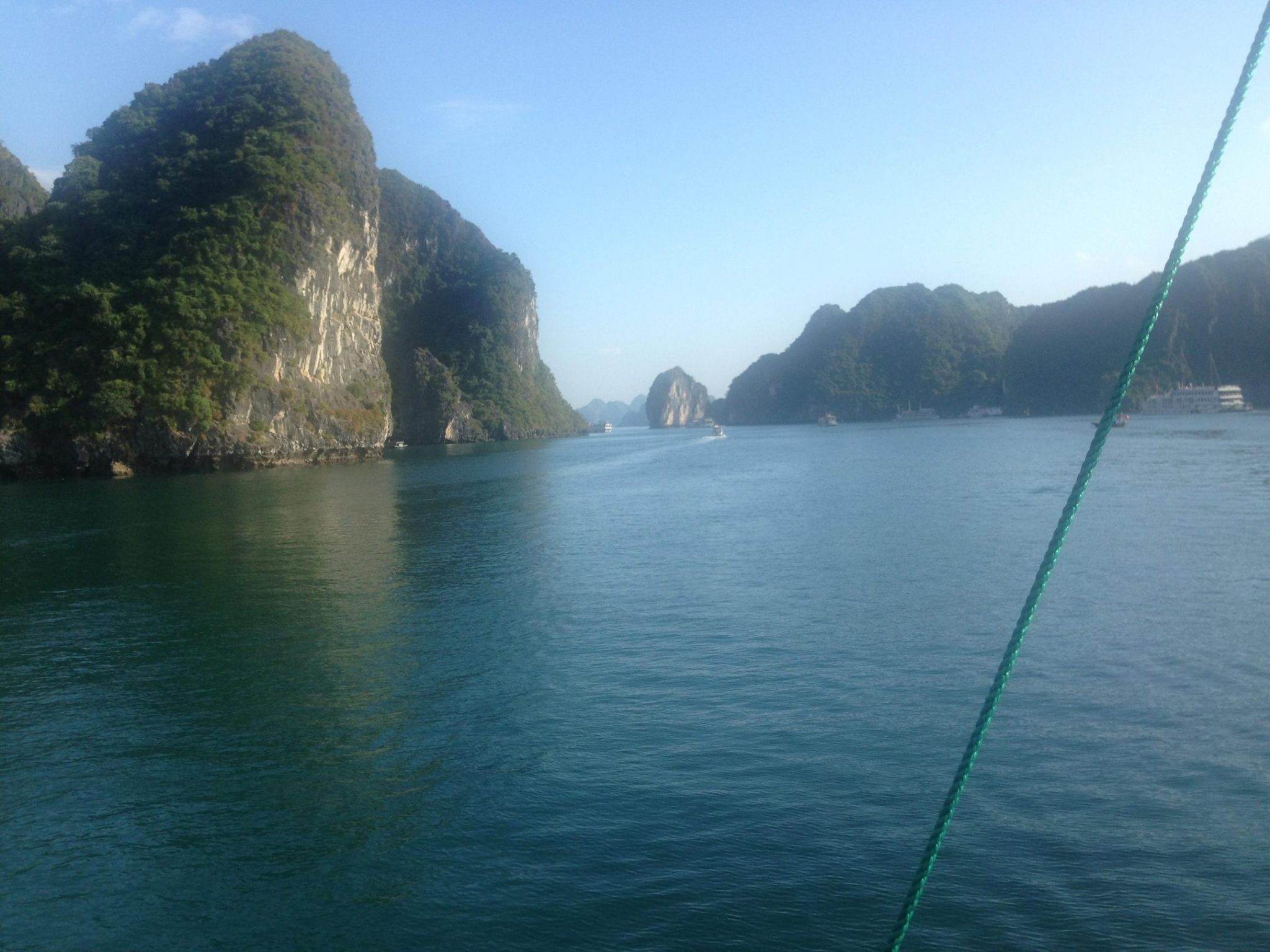 In Ha Long Bay we boarded our boat and were checked into our fancy cabin before our first massive lunch on board the ship while we cruised through the picturesque bay. Our boat was only recently refurbished so it was really top of the line, and our group of 18 included people from all over the world including Scotland, Australia, Singapore, the USA, Germany and the Netherlands.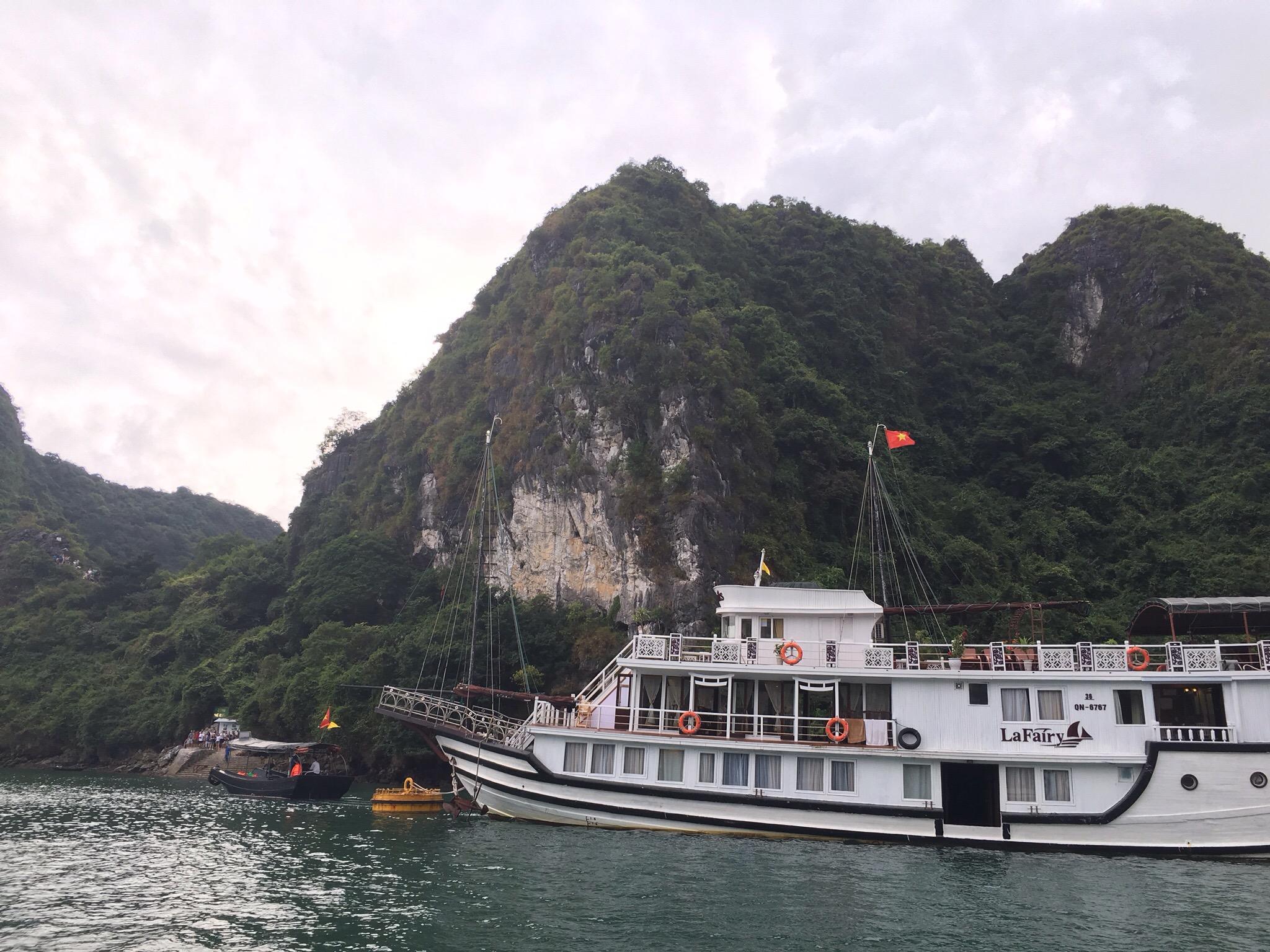 Our first outing early evening was to the Thien Canh Son cave where we also climbed up a hill to get a panoramic view of the bay and a freshwater lake on the other side.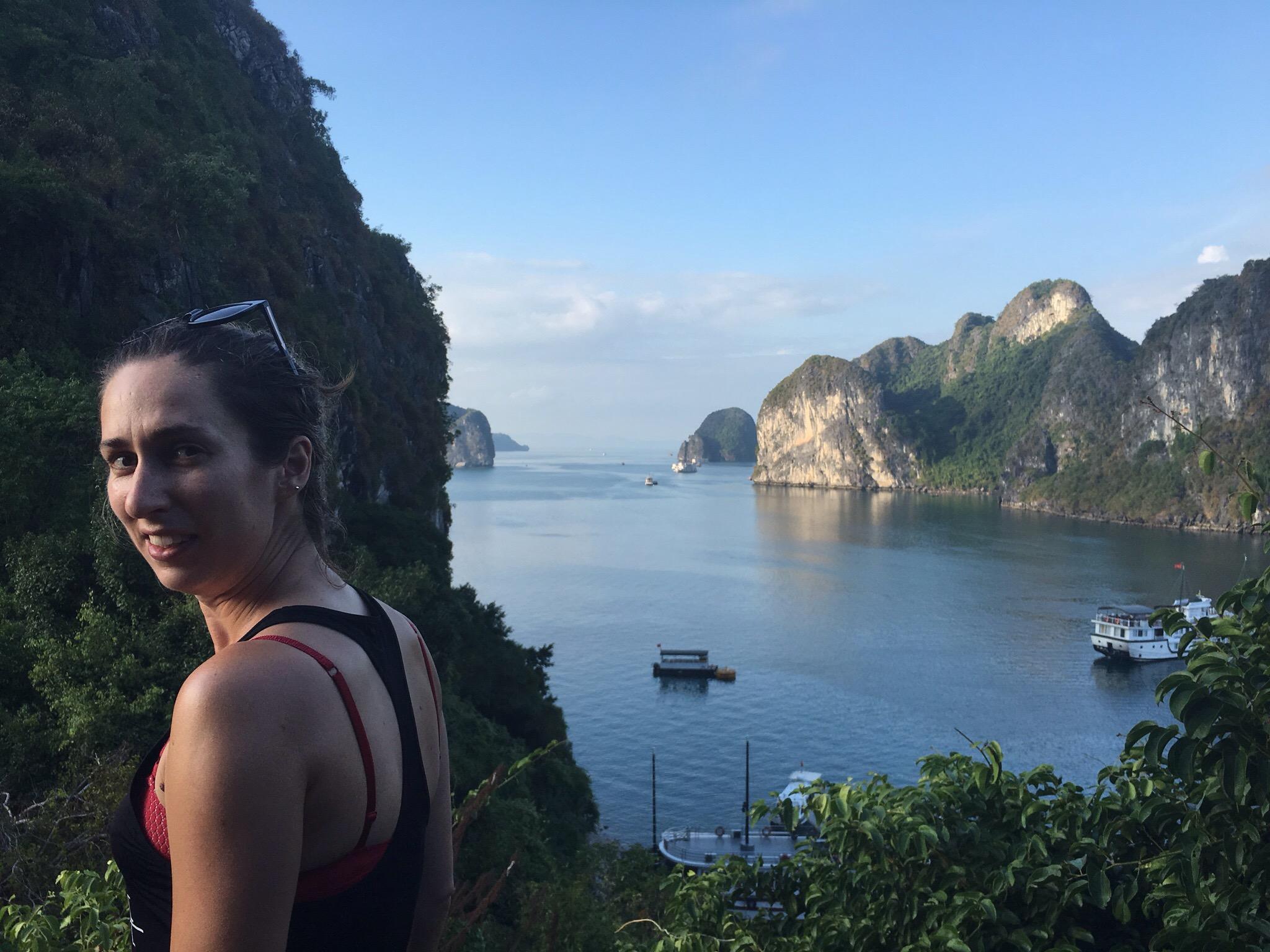 As dusk began to settle we anchored in the bay with a LOT of other boats and had a few cocktails up on the top deck before heading out on the tender to have dinner in a cave!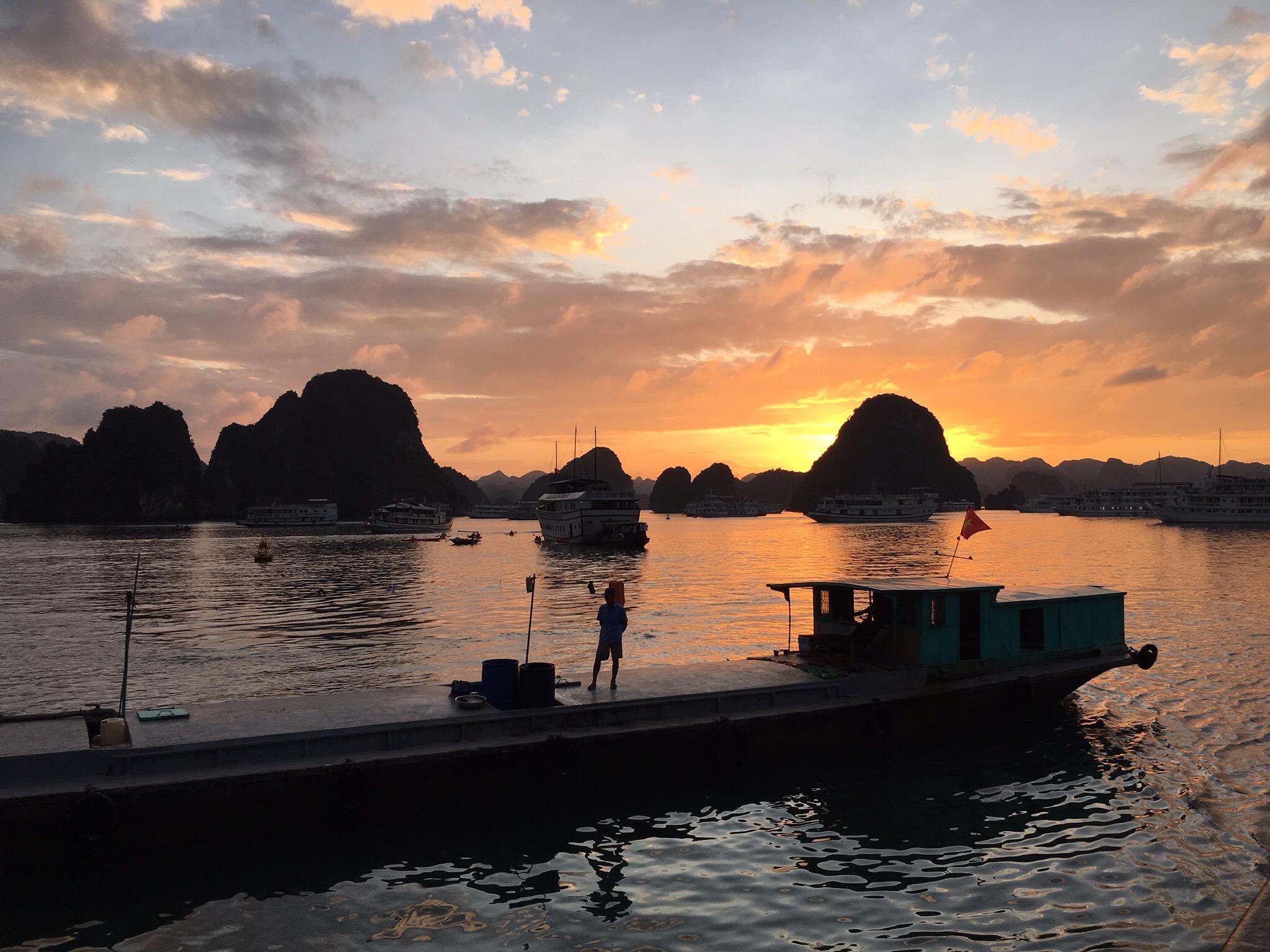 The cave was lit with spotlights and candles and is LaFairy Sail's point of difference. Other providers have all meals on board the ship.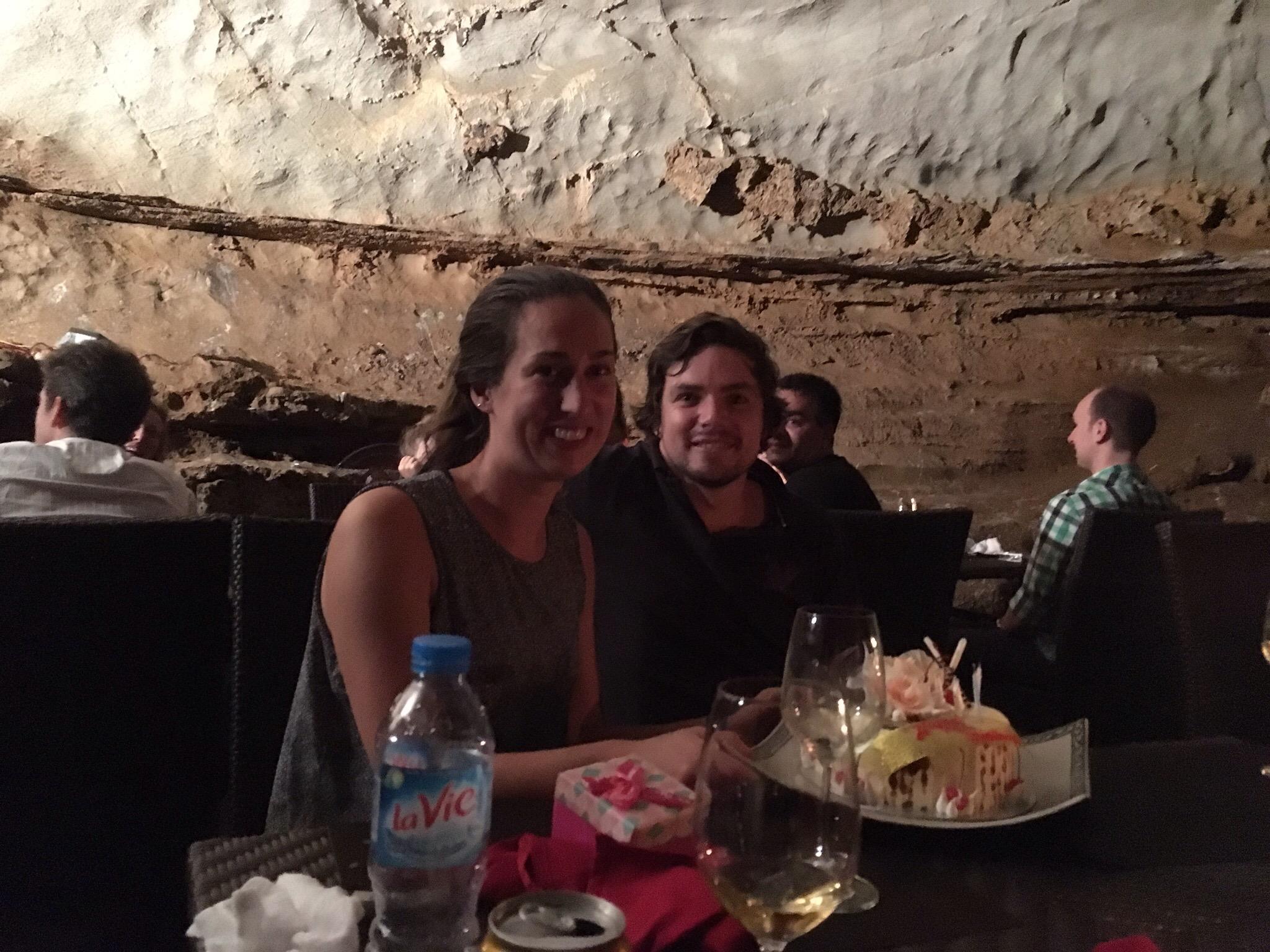 The chef and his team not only cooked us a NINE course meal on a BBQ including prawns, squid, chicken, pork and beef as well as rice, salad and fruit but he also had time to carve our boat out of carrots, a pumpkin and a melon.
For the middle day we were picked up by a day boat around 7:30am. After a simple breakfast we were taken kayaking through caves in Bai Tu Long Bay, a much quieter place away from the tourist boats.

Much of the day was spent jumping off the day boat and swimming.
Our last stop was at the floating Ha Long Bay Pearl Farm where we learnt how pearls are grown in oysters. It's a 5-8 year long process after oysters are grafted with a piece of live tissue from another oyster and a sphere made from mussel shell. A very very small proportion result in the growth of marketable pearls. Other imperfect ones are used for cosmetic purposes.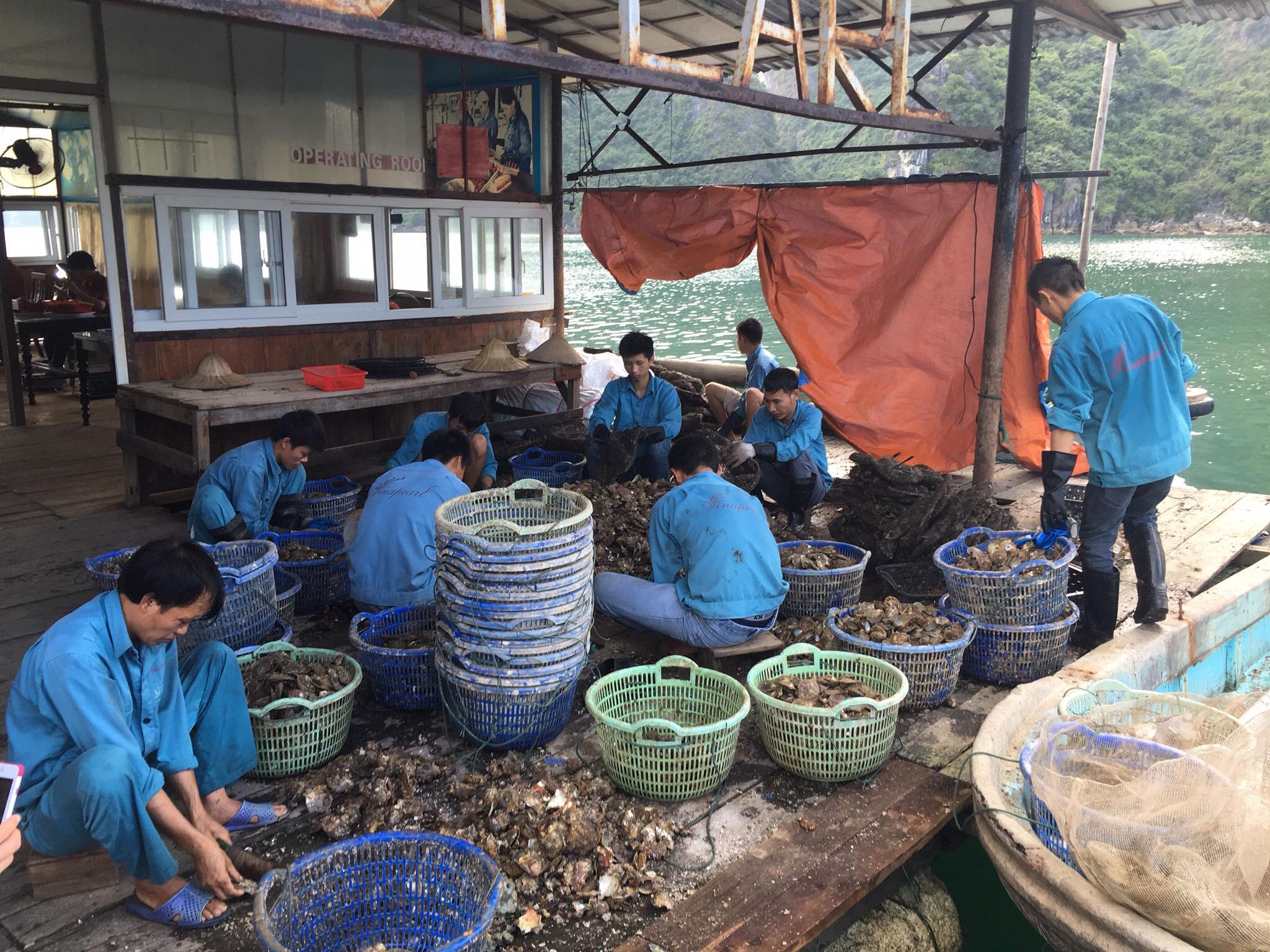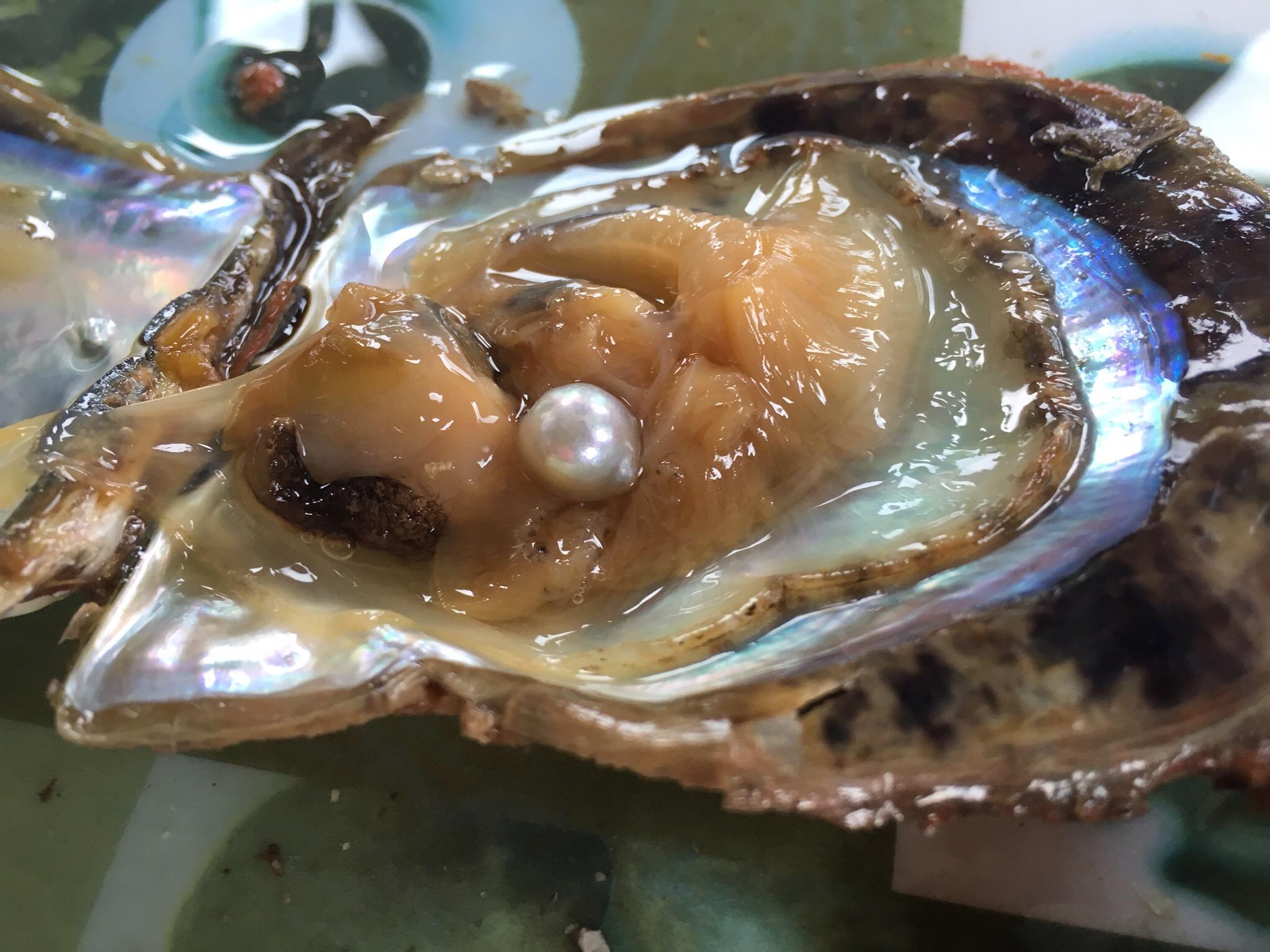 When we boarded the junk boat again after our day trip the group we'd boarded and bonded with the day prior had been replaced by an entirely new group of people which was a bit weird.
The second night was the same as the first for us with dinner in the cave again, but with a new group of people and menu. Small boats like the above one rowed around the cruise boats selling cigarettes, drinks and snacks to tourists as we anchored in the bay.
On our final morning there was a cooking demonstration and we went kayaking and swimming again from a quiet and clean beach in the bay in a major downpour.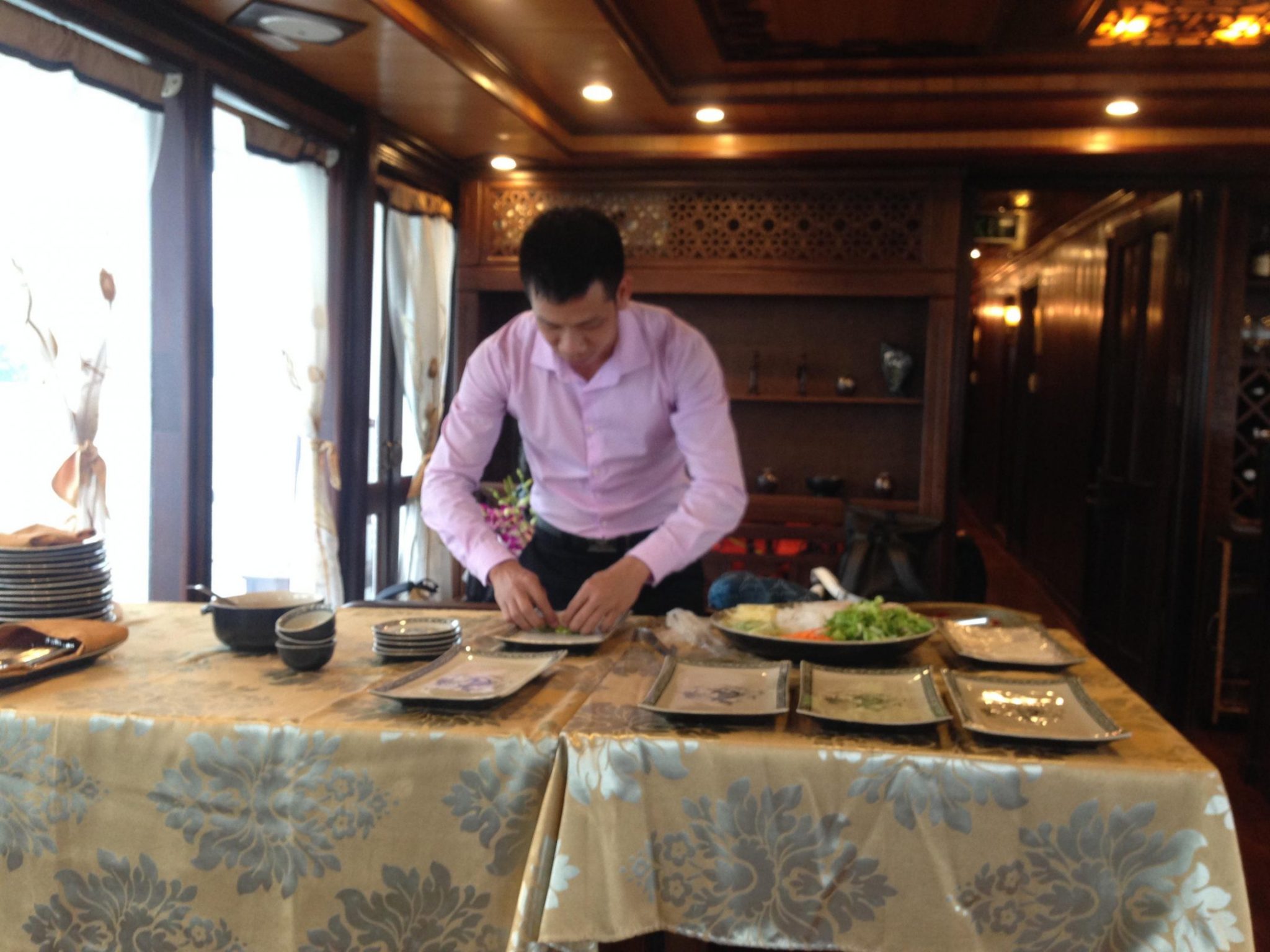 The itinerary suggested an alternative option of visiting a floating fishing village would be available however it was not. Apparently most fishing villages have been shut down due to water pollution.
After a final buffet lunch we said goodbye to our crew and headed back to shore on the tender then back to Hanoi on the bus.
Amazing Images by Mike Rishworth taken on an iPhone 6s. Blurry ones from my iPhone 5c.