Unless I'm already genuinely interested in staying somewhere, I tend to find hotel review posts a bore to read – especially so when they're blatantly sponsored.
But I adored our accommodation in Porto and wanted to write about it.
In Porto Gallery Guesthouse is set in a historic, 250 year old building which is protected by the Portugese State to maintain the traditional arrangement of the 19th century burgher houses of downtown Porto.
This style includes front and rear divisions with stairs in the middle, a skylight in the centre and a garden on the first floor. This one was originally built for single family housing and was divided into two fractions around 50 years ago.
The guest house is located in one of the fractions and has been lovingly restored. The second one currently being renovated to be opened as an extension of the property next year.
In Porto is within 5 minutes of many of Porto's characteristic points of interest and inspiring art from both private art collections and temporary exhibits is everywhere.
The Room
I love accommodation providers which are small enough that you book the actual room you will stay in based on attributes such as the level, view and bed configuration, rather than a room type.
Each room has it's own personality. We stayed in the Dream Suite which had a view out over one of the oldest streets in the city, but road noise was no issue.
As well as a pillow menu there is a choice of mattress if you wish to make one, and all the furniture, cushions, curtains, mattresses, rugs and decorative elements can all be available for sale if you love what you see and sleep on.
There are also beautiful products in the gorgeous bathroom.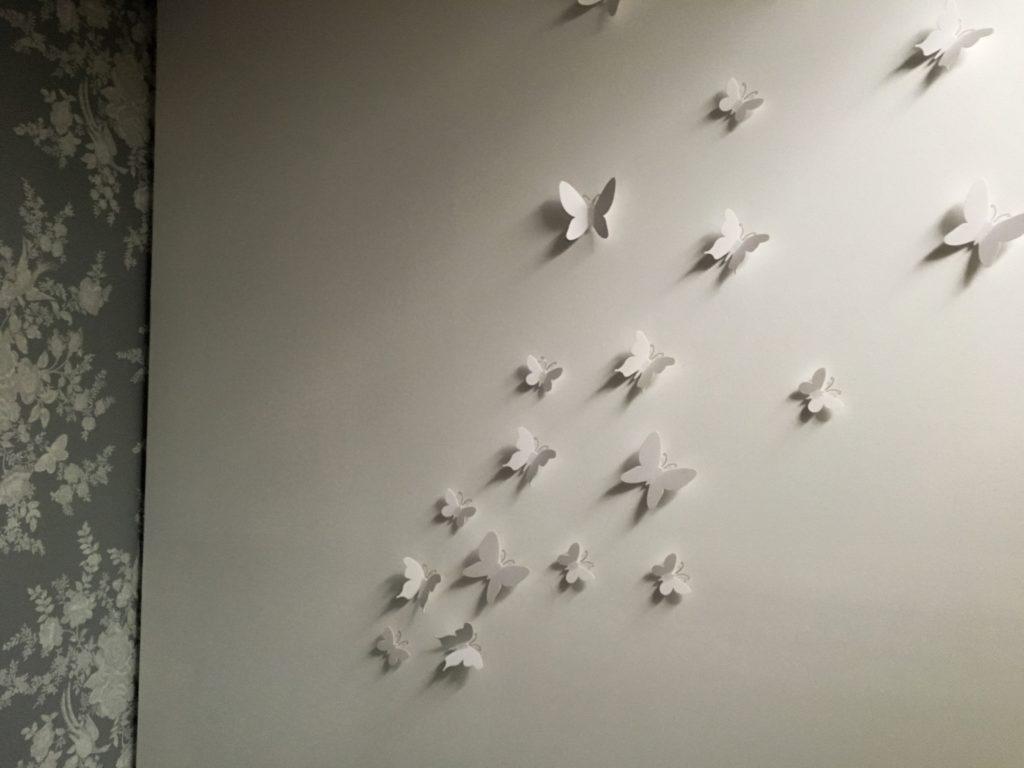 Breakfast
Breakfast was included in our €120 per night room price and included eggs cooked to our liking on the spot, breads, cereals, cheese and cold meats, fruit, coffee, juice, muffins and more.
The breakfast room was beautiful – decked out in yellow with mirrors and a view of the garden.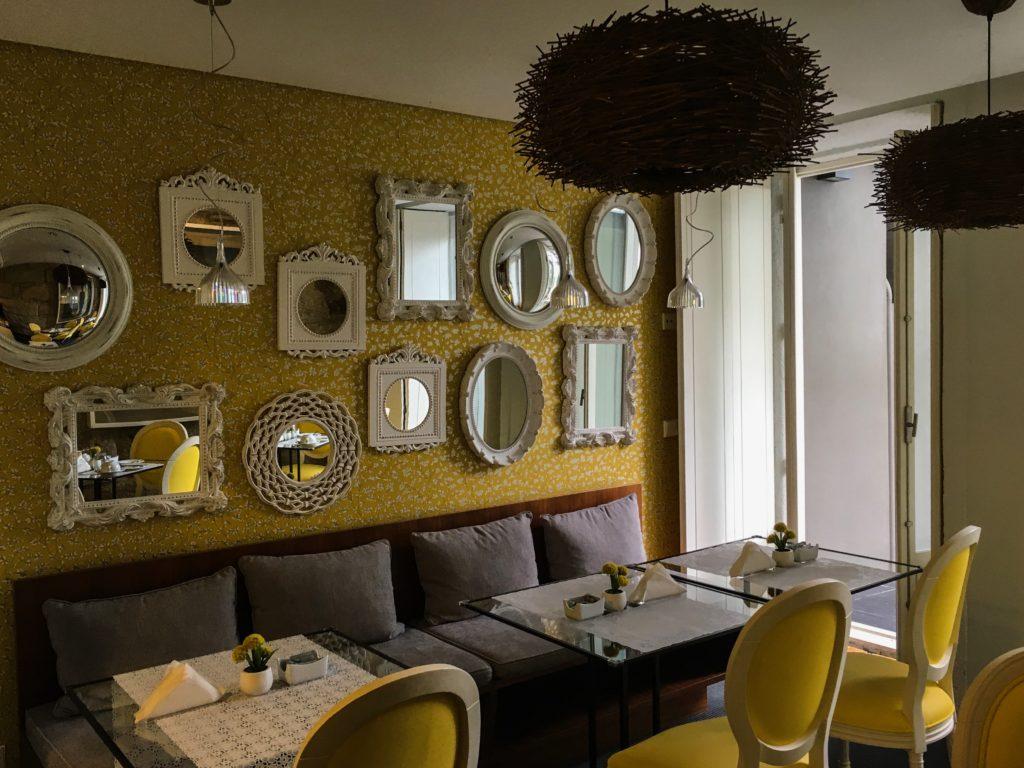 The Staff
I can't rave enough about the staff, they were the best, most helpful group I've ever struck anywhere.
I've mentioned Nadia before who set us off on a site seeing mission, but Lara was also outstanding, whilst being 9 days out from parental leave suggesting bakeries when she realised our love of custard tarts.
Fancy hotels are stale and the outsides of the 1970's Ritz and Four Seasons in Lisbon looked particularly dated. Staying in a restored heritage building with all the mod-cons and amazing staff who go above and beyond to ensure visitors get the most out of their city is definitely the way to go.
Would you like to stay at In Porto Gallery Guesthouse? Where's the best service you've received from an accommodation provider?