Having New Zealand honeymoon is unsurprisingly popular. As well as unique scenery and untouched landscapes there are plenty of exciting and romantic things to do in New Zealand whether it's summer or winter.
I am not currently planning a honeymoon but I imagine with all the stress of organising a wedding, a New Zealand honeymoon at the end of it all would be quite the holiday. 
Here are my top five romantic things to do in New Zealand.
 1.  Take a Seaplane to one of Auckland's islands
If you're working your way down the country it makes sense to start in Auckland. Auckland Seaplanes offer Fly and Stay and Fly and Dine flights to Auckland's islands.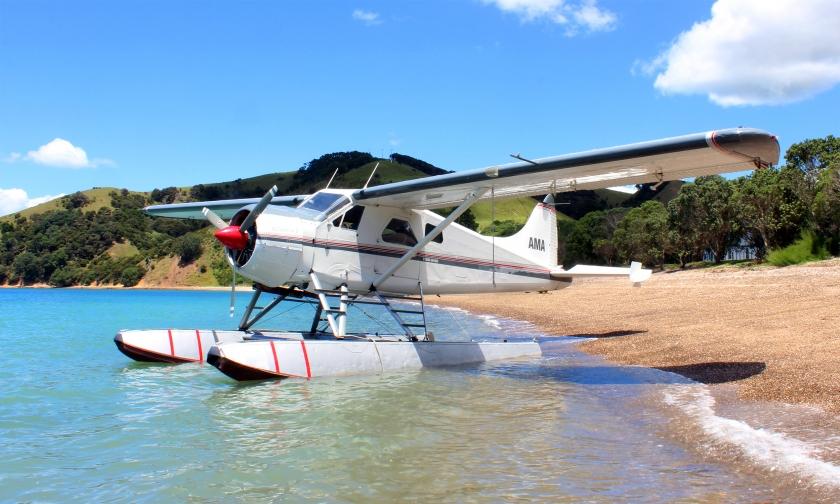 You'll love the deserted, secluded nature of these islands, a break from the busy city. Waiheke Island is synonymous with boutique wine and you will be treated like a VIP wherever you stay or dine. The aspect from flying over this part of the world and landing on deserted beaches is special and something you will remember forever.
2. Dine up the Skytower
Among Auckland's most icons is the Skytower, and eating up there is a real treat. Peter Gordon's Sugar Club Restaurant is one of the best restaurants in Auckland and comes with sky high views, excellent service and added extras.
Watch the sun set over Auckland's harbour with your partner and enjoy a complementary trip to the observation deck after your meal.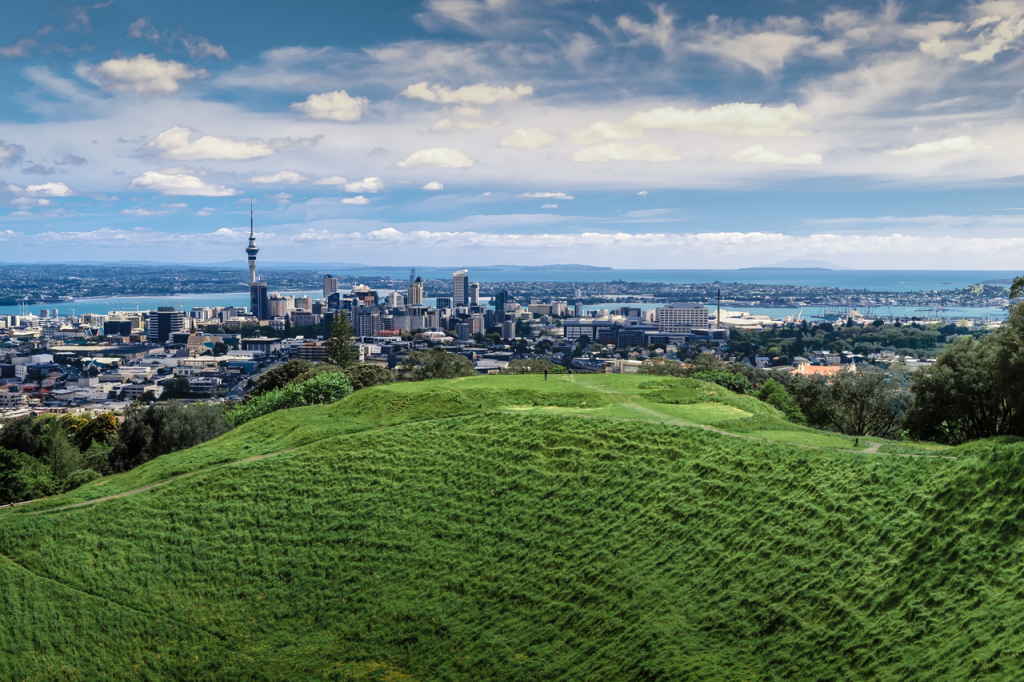 3. Stay in a Luxury Lodge
While Auckland's SkyCity Grand Hotel and Wellington's Intercontinental might be two of the best hotels I have ever stayed in, New Zealand's luxury lodges are something which must be experienced for their distinction and exclusivity.
Known for their world-class cuisine and exceptional hospitality, a number of them fall around the central North Island, perfect for visiting both Taupo and Rotorua.
4. Take a Guided Bike Tour of Marlborough Wineries
Marlborough is one of New Zealand's premier wine regions and the best way to experience it is on bikes so that no one has to drive.
The area is renowned for it's Sauvignon Blancs and with a small group, guide, water and lunch included in the price of a tour you're set for a great day out.
5. Onsen Hotpools
No trip to Queenstown is complete without a spot of the adventurous whether it is skiing, snowboarding, bungy jumping or riding the luge. But to recover you need to visit Onsen Hot Pools.
Their private, indoor hotpools are perched high above the shotover canyon for a beautiful view which will make you feel like you're the only two people in the world.