Maruia translates from Māori as shelter, haven or comfortable place. For over 150 years the natural Maruia Hot Springs, around a 10-minute drive from Springs Junction on the Lewis Pass have provided a haven – previously for Māori pounamu traders and European Settlers.
The Maruia Springs Hot Pools – from natural springs
Cold spring water with a PH of 7.5 runs down into the resort where a hydro turbine produces $1 Million of power each year. In Summer the resort can't use it all so excess energy is burnt off using something similar to a massive outdoor heater.
In addition, hot mineral spring water is pumped across to Maruia Springs from opposite side of river, where the original hot spring was. This water is approximately 55 degrees Celsius in temperature and rises to the surface under it's own pressure. It lands in a cooling pond where there is a collision of hot and cold water.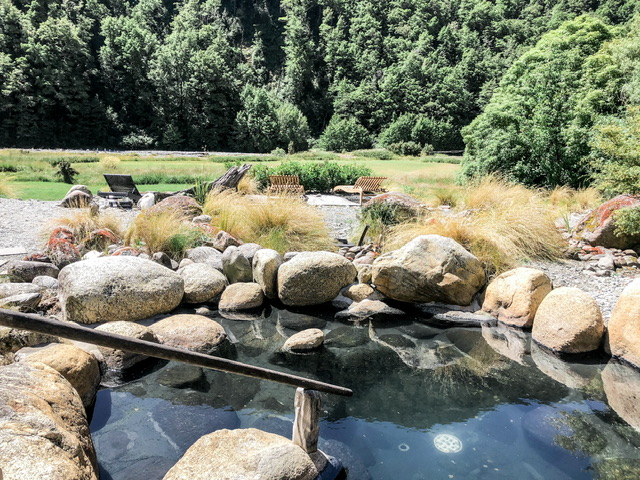 Up to 500,000 litres of water flows through the three outdoor natural mineral hot pools each day so you are always bathing in fresh water. There are also two saunas, a steam room, thermal showers and a pure mountain water cold plunge pool on the site.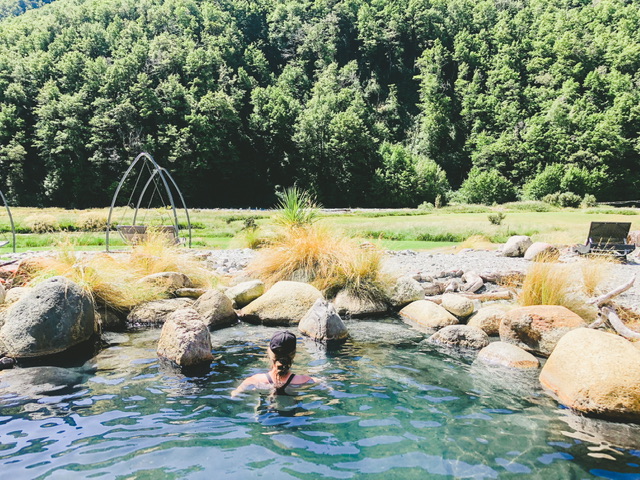 The outdoor hot pools range between 37 and 42 degrees are open 24 hours. They are cleaned daily and guests are encouraged to shower before getting in them.
Understandably nothing can be done about the sandflies, which vary between seasons and do seem to go to sleep when it's dark. Repellant is available for purchase at reception and there was a complimentary bottle by the hot pools.
We were surprised to learn that the indoor natural mineral hit pool in the Japanese bath house were closed – the roof having visibly deteriorated. Renovations are due in early 2023.
Maruia Hot Springs Accommodation
Our Maruia Hot Springs accommodation was nice and it was certainly unusual to stay somewhere remote and off-grid where there were no restrictions on water or power usage.
The compendium in our room included a price list of what guests would be charged should any items be missing from the room. A better promotion angle would have been their availability and prices in the gift shop should people like them and want to take some home.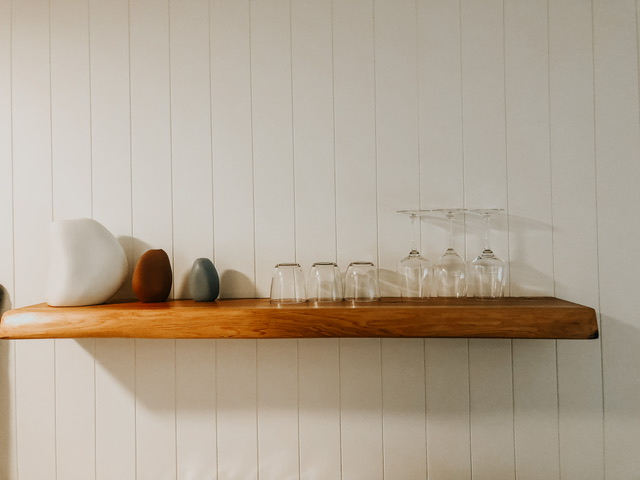 Being 10 minutes away from the nearest township, items like plates, bowls and a microwave in the room would have been appreciated as people are likely to bring their own breakfast and nibbles rather than eat all their meals in the restaurant.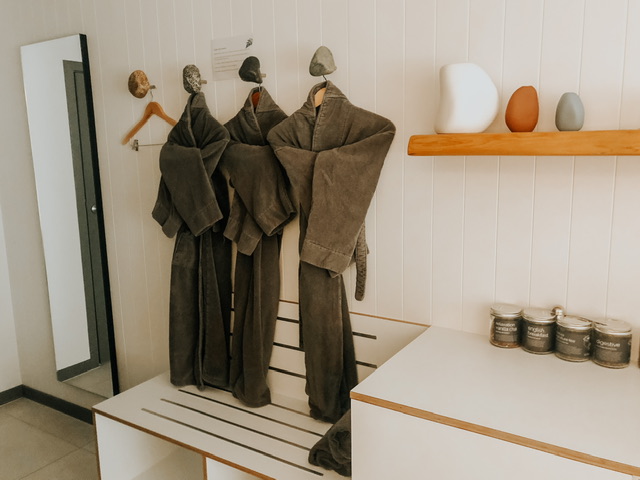 The whole establishment felt rustic and seemed confused as to whether it was going for high-end or hippy. There's no cell-phone reception and the price of internet is extortionate – $15 for up to 1 gig over 24 hours on one device, or $25 unlimited internet for three days.
Activities and walks around Maruia
The sauna infusion sessions which take place several times each day appeared popular as did the massages and yoga classes.
The property is surrounded by peaceful primary native beech forest and high mountains and there are a number of different walks guests can choose to take.
We took a guided nature tour around the 40 minute Maruia circuit trail which is signposted with white arrows. This was a fabulous opportunity to learn about the history of the area and how the off-grid resort operates.
The route includes a dilapidated house which was willed to the Department of Conservation which will hopefully soon be restored and turned into a tea house. We were also fed gems of information, such as learning that juvenile Lancewood trees look very different to mature trees, changing as they grow so Moa birds could not eat their leaves.
In 1972 planting and pine trees for logging was planned for the bush area. 300,000 people signed a petition against this idea – equivalent to 10% of the New Zealand population at time.
The Maruia Hot Springs Restaurant
Being so far out from anywhere the food and beverage options at a resort are important. We bought our breakfast options with us and made platters for most of our meals.
On New Years Eve the restaurant staff seemed to be flailing a bit and conversations with other guests in the pools suggested this was the norm. They were unclear on the contents of meals when given dietary requirements, we were never given a drinks list, one main was incorrect, and our fondant desserts were overcooked.
We saw platters purchased from the restaurant consumed by others in the plant-filled guest lounges which looked like a nice alternative.
Now is the time to visit
We spent much of our stay wandering around in our robes in a state of relaxation. While the resort seemed busy, everyone was nicely spaced out and in the pools at different times – certainly much less crowded than a visit to Hanmer Springs around 90 minutes drive away.
The current owners of Maruia Hot Springs have heavily invested in the resort with work ongoing and further plans on the table. Still feeling like a hidden delight the resort will only become more popular.