Living on Bolton Street at the time, this Staycation was as close to home as I could possibly get when I purchased a voucher for 'A Winter Warmer' special at The Bolton Hotel Wellington. This included a one night's accommodation and a platter.
The Terrace end of Wellington is home to Parliament and a number of Government Departments but not much else. It was once Wellington's business hub but things have changed – I certainly wish this end of town was a bit more lively at night and during the weekends when everything is closed.
Checking into the Bolton Hotel
After an impressively swift check at the Bolton Hotel in where a small upgrade was confirmed as well as the timing for the platter to be delivered, we took the lift to room 403. The room was in the South Eastern Corner of the hotel, overlooking the Bolton Street Cemetery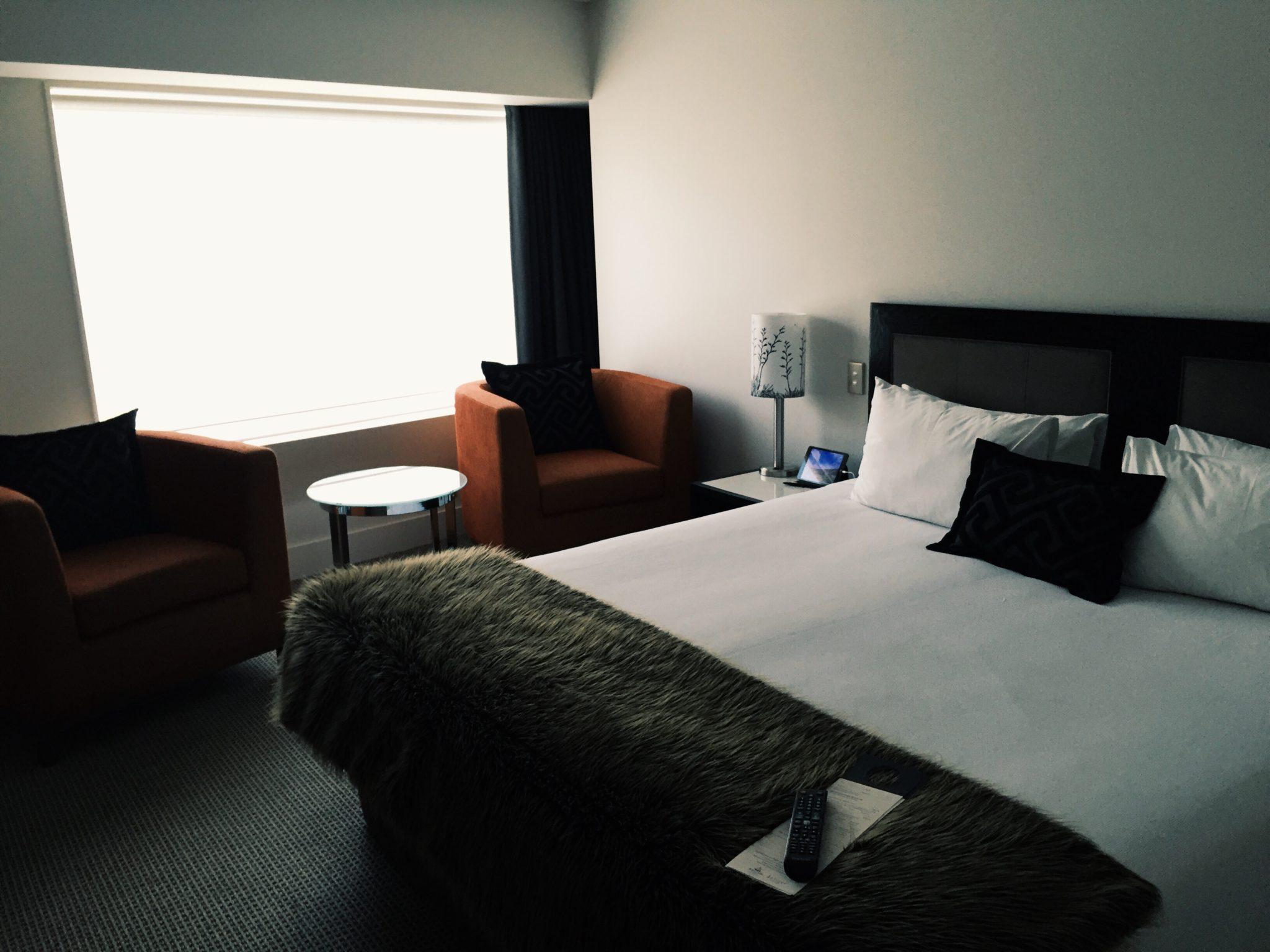 The bathroom was pretty simple – you need to book a 'Classic Suite' or better if you're after a bath.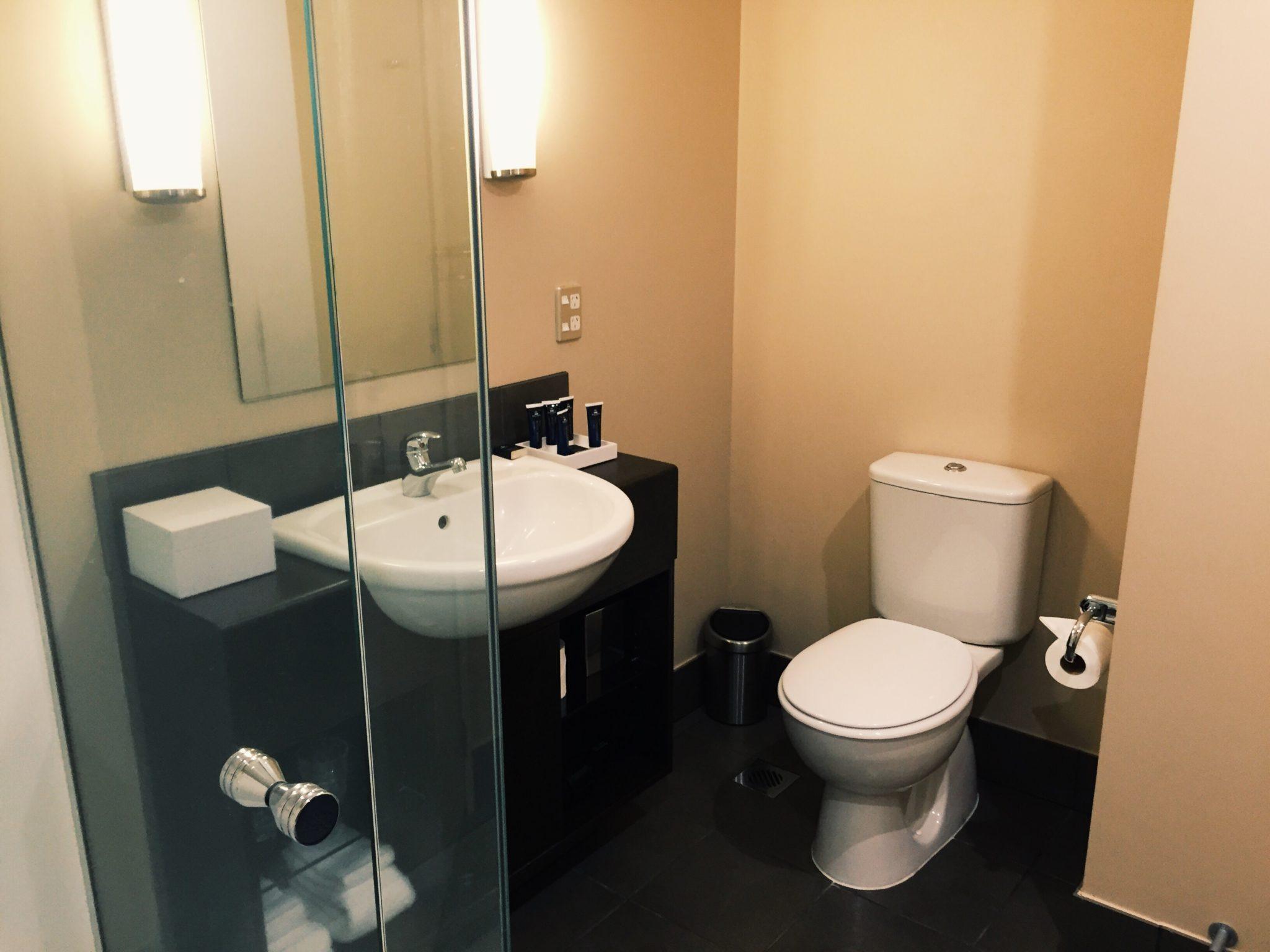 In modern day style the Hotel's Compendium is a fancy app on an iPad Mini.
The first thing i want when I enter a hotel room is the Wifi password, and hard as I tried I could not find it. I went into every section, before throwing it in frustration, not realising that if you swiped left there were more sections, one of which was named as blatantly as 'Wifi Password'.
The platter, which was included with our stay, was delivered to our room on time, the highlight of which was the two cheeses. I'd bought a bottle of Sauvignon Blanc which matched perfectly.
As well as a bar and restaurant (which also offers a delicious high tea) the hotel has a small gym, sauna and spa pool as well as a swimming pool.
The bed was comfortable (though it was a King size formed out of two smaller beds so there was a crack to stay out of) and the room was quiet despite it's proximity to the motorway, so I got a decent night's sleep.
Something to note  if you're considering staying in the area is that most bars and restaurants are at the opposite end of town. I've learnt that instead of eating and drinking in hotel bars, you'll want to ask the staff where they like to go and head there instead. But Wellington is small so you're still within a 10 minute taxi ride.
Since a Sofitel opened across the road from The Bolton Hotel I've considered the number of lights on in each building as I walked home and questioned whether Wellington needs both these high-class hotels in this area. Time will tell.