In August I did a tour to Stirling Castle and Loch Lomond National Park from Glasgow with Discover Scotland.
When I think of Scotland castles and lochs come to mind mind so visiting at least one of each seemed important. Neither Renee or I were prepared to take the responsibility of driving anywhere on our trip and chose this particular tour as it was varied, departed from just around the corner from our hotel and only cost around £40 per person.
The cost of the tour didn't include entry into anything, just 'transportation by air-conditioned mini-coach and services of a professional driver-guide' but the vehicle was full – a sign this was a well reviewed, popular tour.
Tour Guides make or break the experiences guests have on their trips. In terms of driver engagement, I've done some GREAT tours in my time and this one was just flat. I'm used to enthusiastic, overexcited tour guides who encourage guest interaction and good times from the front of the vehicle while somehow driving sensibly.
On this particular Discover Scotland tour the guide simply played the role of 'driver' rather than that of 'tour guide'. There was a lot of driving and he tackled the day without personality (despite the fact he was wearing a kilt), playing Scottish music almost constantly which was paused for interesting, yet obviously much repeated information about wherever we were.
It was such a shame, and actually something which made me decide quite early in the day that I wouldn't write about it. But six months later I guess I changed my mind.
Loch Lomond National Park
After driving out of the city of Glasgow, the fist stop of the day was in Luss, a highland village on the banks of Loch Lomond. While busy with tourist buses it would be a cute place to stay and spend some actual time.
We stopped for less than an hour but was cold and just starting to rain so after taking pictures of the loch and the boats picturesquely floating on it we headed for the tearooms for tea, wifi and a slice of cake.

Back in the van we headed through some beautiful Scottish landscapes into The Trossachs National Park.
Obviously on a day trip such as this one with a lot of distance to cover that not every stop is going to blow you away. The brief pause to see Hairy Coo's, a breed of Scottish was really a toilet break. The Hairy Coo's themselves were in quite a random fenced area rather than wild and free on a farm.
We kept driving and stopped for lunch in Callander, a busy tourist town with not much in the way of good food options. After hearing there would be a 40 minute wait for lunch at the over-priced pub we left and found a cafe serving pies instead. Eating something from the supermarket in the park might have been a better option.
Deanston Whisky Distillery
On this Discover Scotland tour you get the choice of either visiting Doune Castle (aka Winterfell in Game of Thrones) or taking a tour of the Deanston Whisky Distillery.
For me the distillery ended up being my highlight of the tour, although I feel as though that shouldn't have been the case.
It was in the middle of it's summer shut down (due to water levels in the river it's water is procured from) so the parts weren't operating. It was still interesting to hear about the process and see some seriously aged barrels of whisky. The distillery tour cost £9 and included a dram of whisky at the end.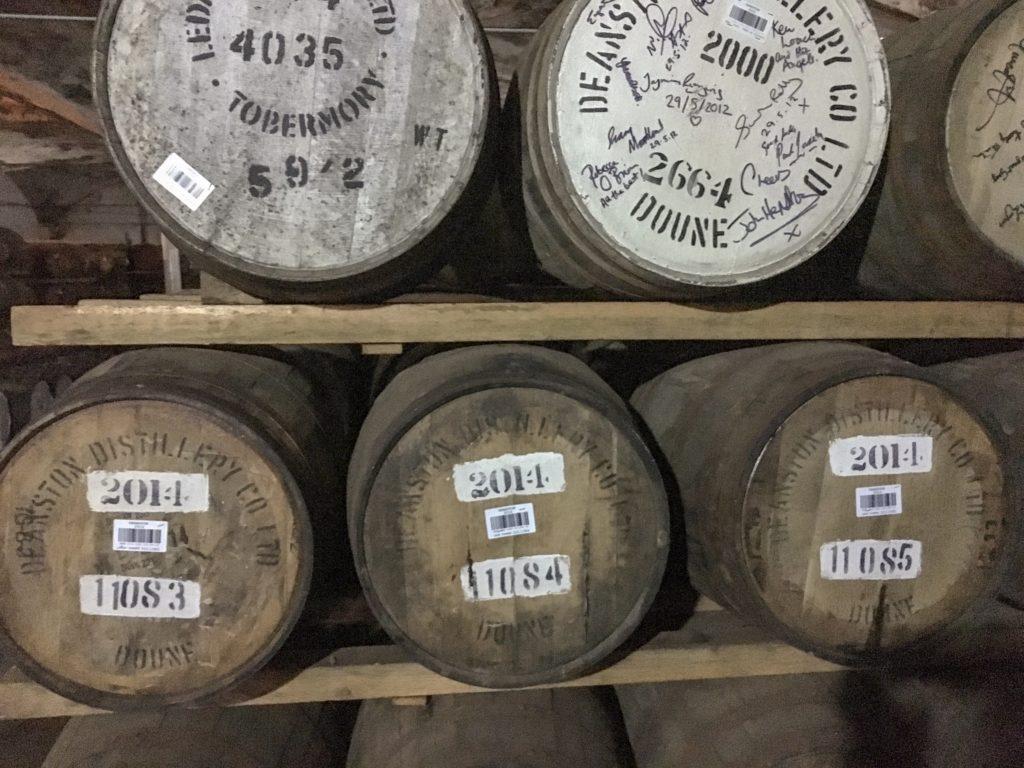 Renee on the other had is a massive Game of Thrones fan so loved seeing Doune Castle (£6 entry). It's fair to say we were both happy with our decisions.
Stirling Castle
Stirling Castle was home to Stuart Kings and Mary Queen of Scots and it looks out to where William Wallace famously defeated a much larger English Army in 1297 in the battle of Stirling bridge.
At £15 for entry Stirling Castle, was expensive however once inside I didn't regret paying it. There was a huge variety of areas, different forms of information (quite a lot of it designed for school children) and amazing views from the beautiful gardens.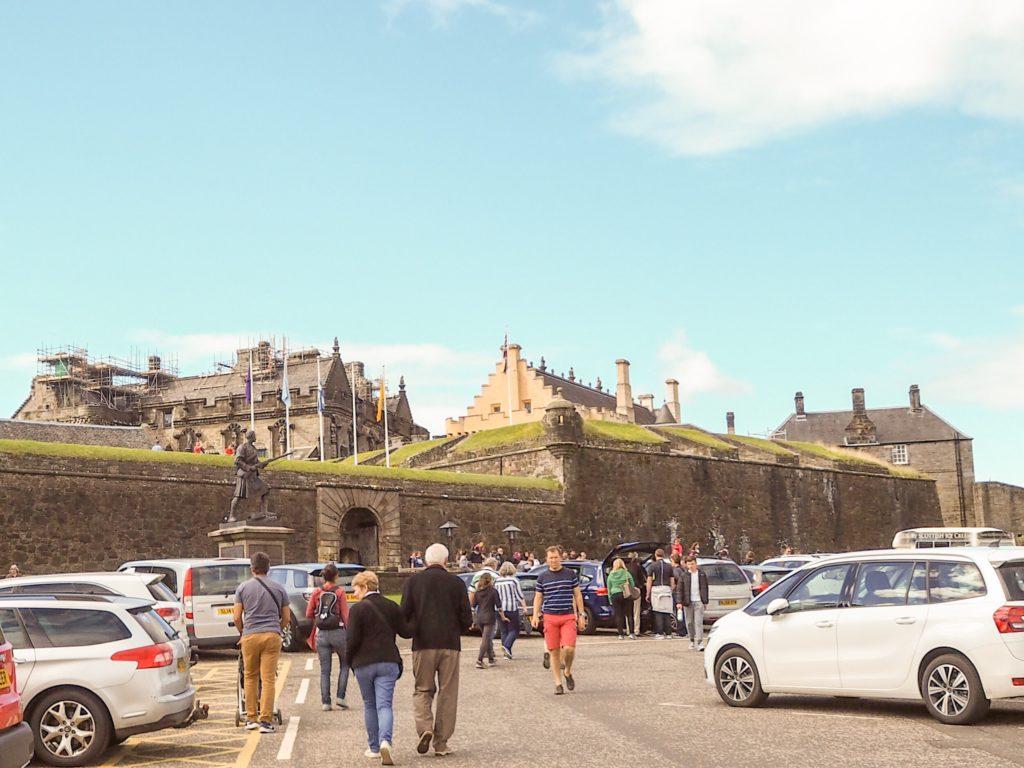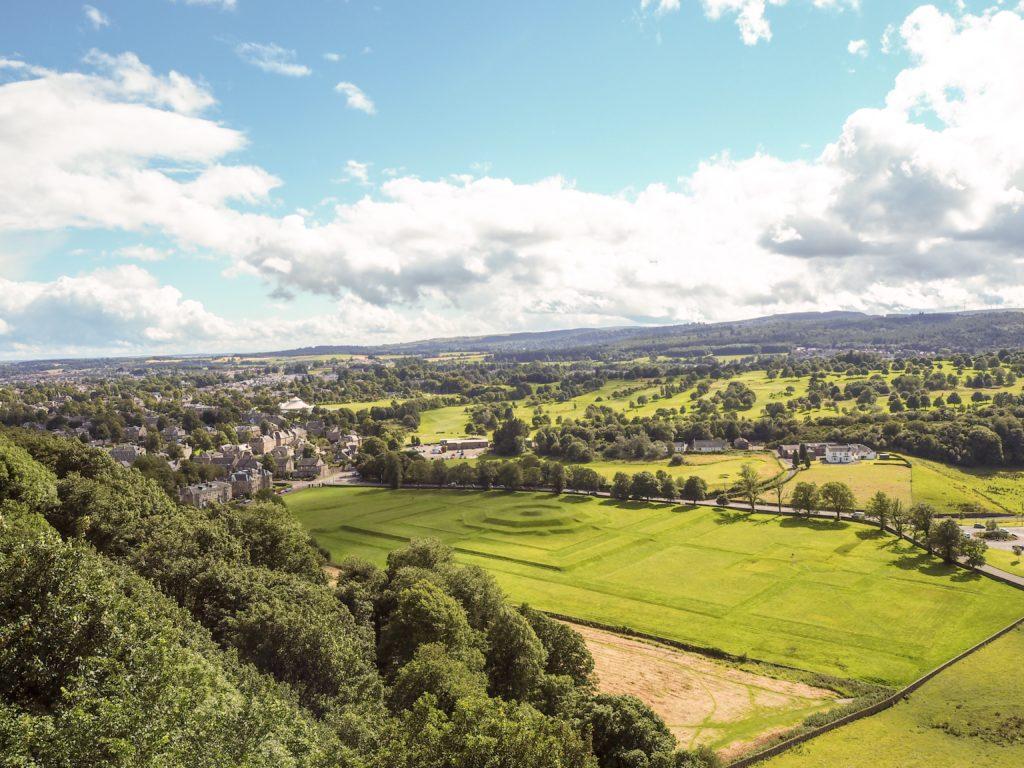 Would I do another one of Discover Scotland tours?
In a recent TripAdvisor review someone stated this Discover Scotland tour of Stirling Castle and Loch Lomond National Park was the best tour they've done in the UK. But filtering the results on TripAdvisor to see reviews from more disappointed customers shows that I'm not first not to just deem it 'fine'. The way the company has responded to some of the poorer reviews is slightly horrific.
If I was to do the day again I'd self-drive – hire a car, visit the loch, visit castles, spend time in the town of Stirling (which looked awesome when we drove through it!) and visit a whisky distillery. Skip the random tourist trap toilet stops in the middle of nowhere with tens of other tourist buses and I reckon you'd enjoy the experience much more.
Do you agree that tour guides make or break tours? Ever been disappointed by a tour experience?