To borrow the city's own slogan I learnt that the 'People make Glasgow' on a walking tour of Glasgow.
In this city you'll meet locals who are incredibly polite, super lovely, almost aggressively helpful, slightly rebellious and a wee bit hard to understand.
They don't take things too seriously
I found myself throwing rocks at a statue in St George's Square within 5 minutes of meeting Chris, a local guide in Glasgow who took us on a Glasgow walking tour.

In this case the aim was to get the rocks in James Oswald's hat. But it turned out to be just one of several statues in Glasgow that, being a unique bunch, the locals like to have some fun with.
The prime example is the famous Duke of Wellington Statue which Chris explained how best to climb.
Placing a traffic cone on the head of the statue started as a 'why not?' student prank. Council concerns about potential injuries and the massive annual cost for a council team to take the cone down each day led to a proposal to raise the statue up on a platform at great cost.
As the result of a public petition it is now forbidden to take the cone down.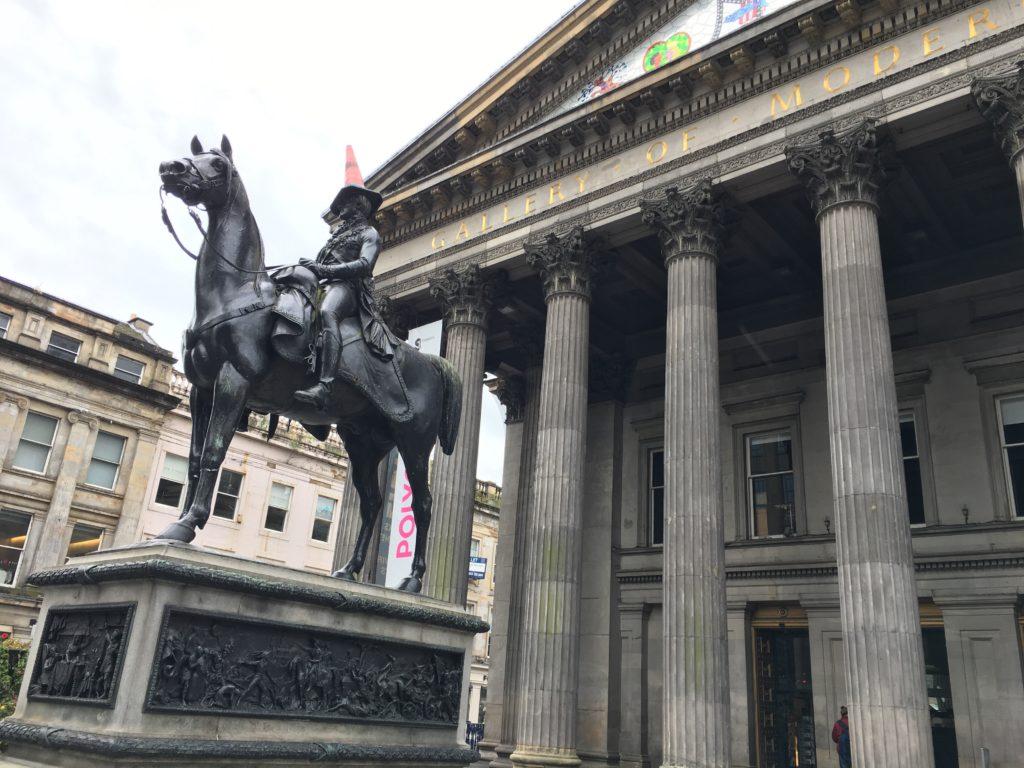 Clearly the people of Glasgow are passionate about local issues as well as liking to have a bit of a laugh.
The public viewing platform inside The City Chambers has had it's chairs chained to ground so they can't be picked up and thrown for the protection of the politicians below. It also apparently has more marble than the Vatican and there are free tours every day at 10:30am and 2:30pm.
They've really embraced street art
Glasgow has some of the best street art I've ever seen including a massive piece in a carpark by local artist Smug (Sam Bates) depicting the four Scottish seasons which, incidentally, we experienced during the 3.5 hour Glasgow walking tour with Chris.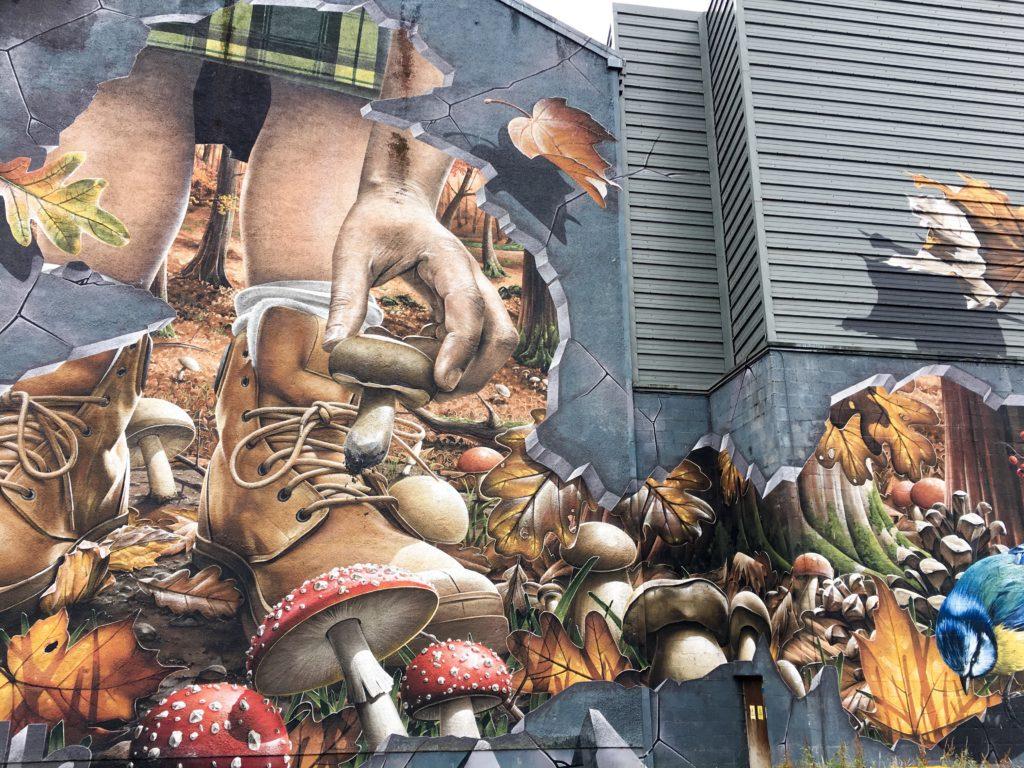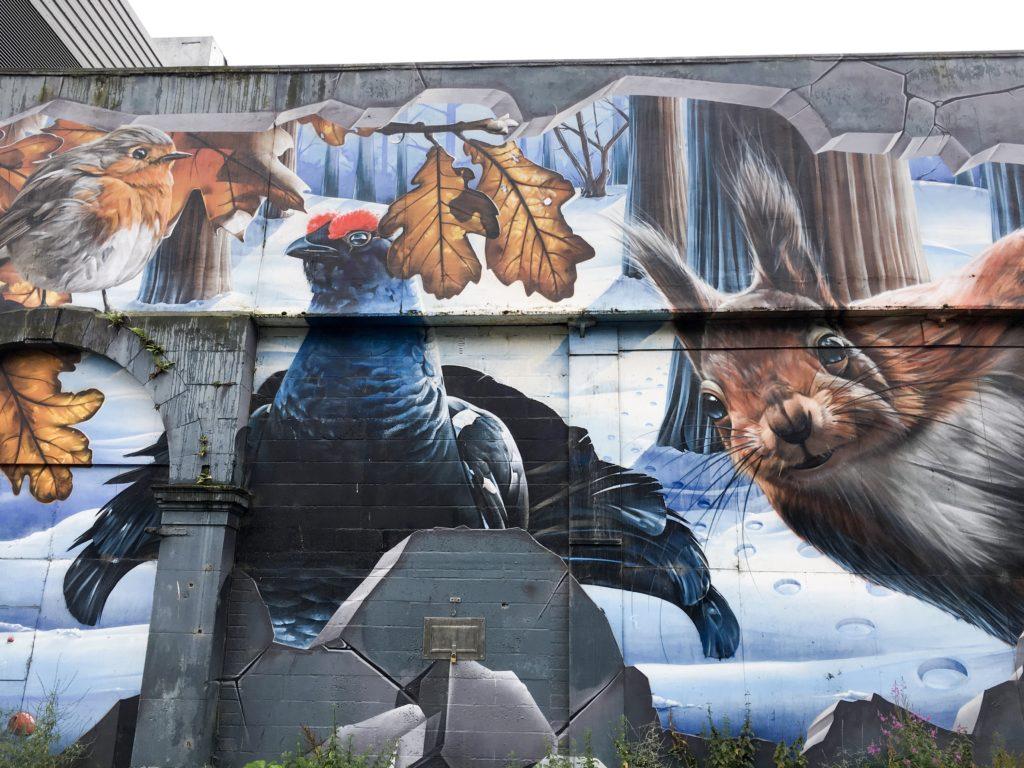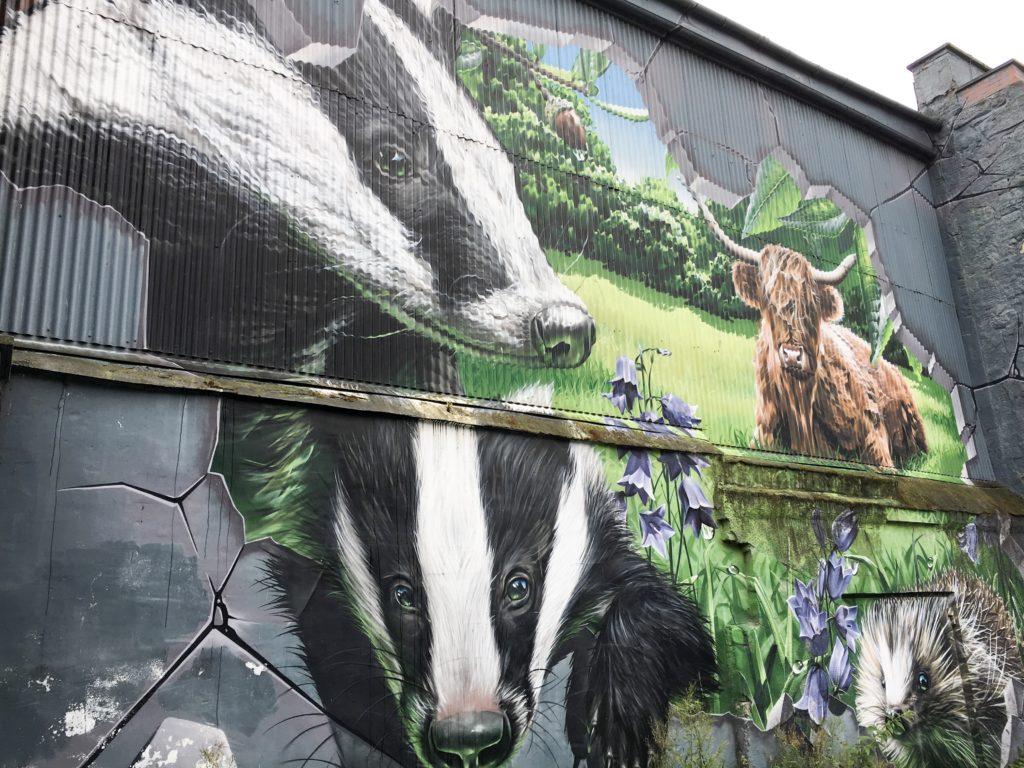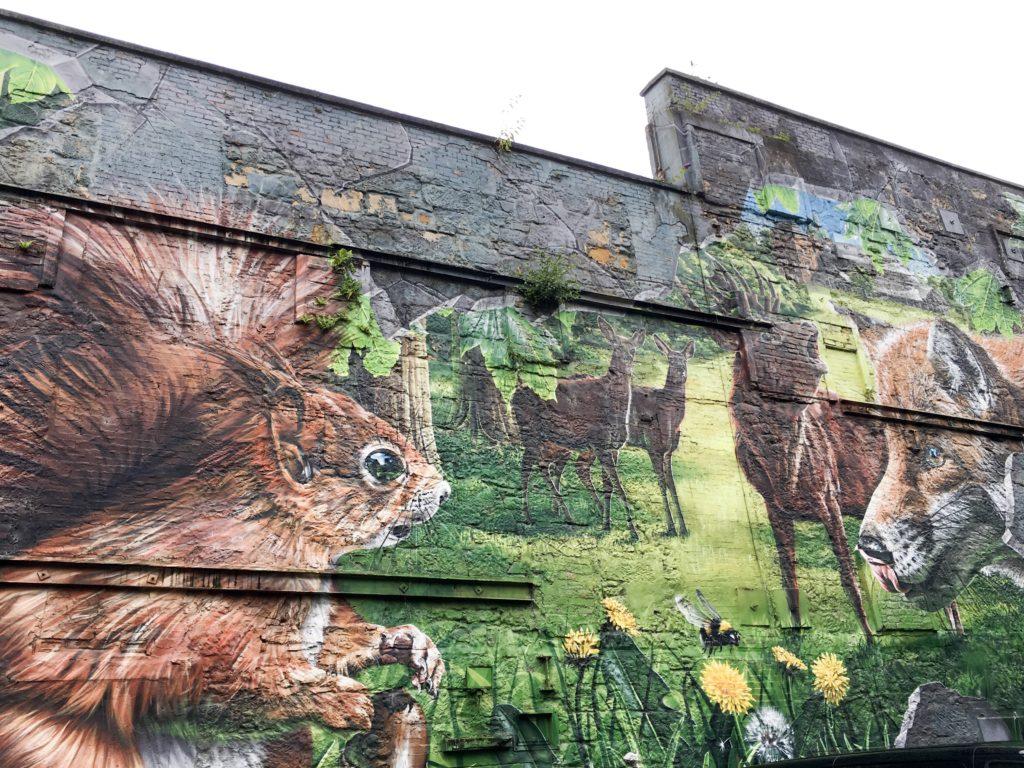 Another of Smug's pieces 'Honey I Shrunk The Kids' appears on the side of a building housing a strip club. A great spot for a creative, instagram-worthy shot, the work also cheekily acknowledges possible thoughts inside the building.
One of my favourites was 'Taxi of balloons' by another brilliant local street artist, Rogue One (Bobby McNamara). Each of the bricks has been painstakingly hand painted on the building.
The two prolific artists work with and mentor talented up-and-comers, adding to the artwork which brightens up the city.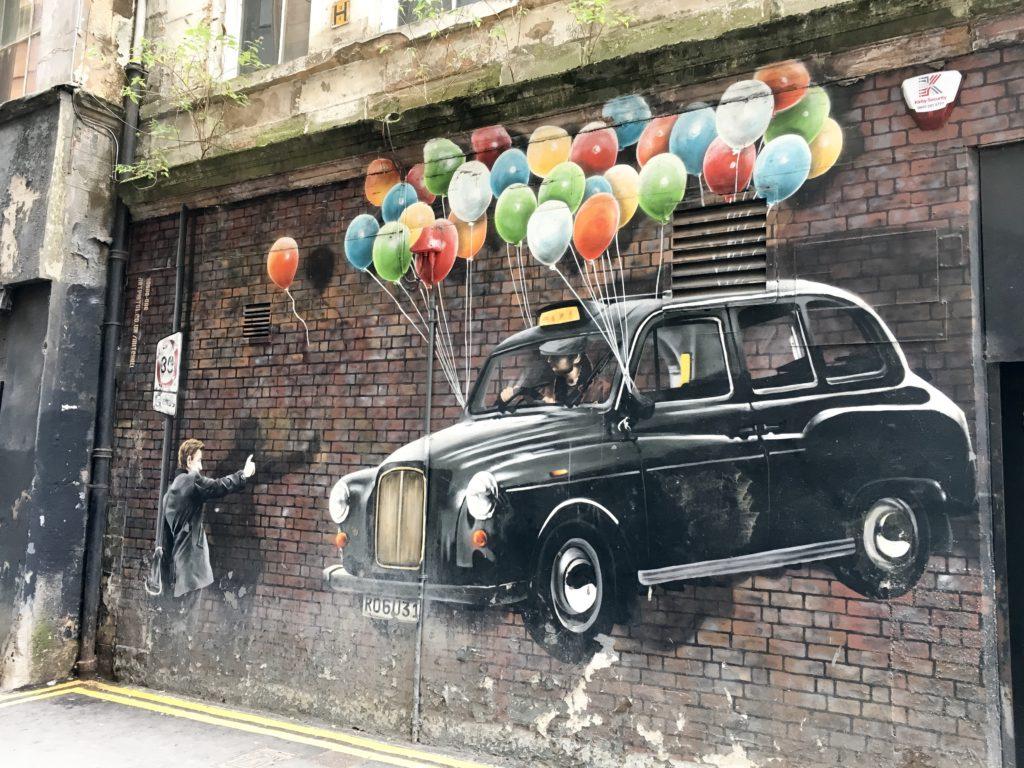 They're creative and resourceful
We kept seeing old police boxes like the below, made out of re-enforced concrete formerly providing miniature police stations and serving as a holding cell. Some of these have now been converted to sell ice cream, hot dogs or coffee (Coppuchino).
They make their own fun indoors
The less than stellar weather in Scotland has led to a fabulous culture of underground, indoor comedy and music.
I loved too that the whole city is dog friendly with dogs hanging inside everywhere from The 13th Note, a Vegetarian restaurant to The Ben Nevis, a crowded bar which also had a large group of locals playing Scottish folk music on a Sunday evening.
They've done well to create an outdoors but inside feel at Merchant Square where there are markets, bars and restaurants, as well as a random alligator cemented into the floor.
And there are some extremely cool museums in the city (some of which were formerly private houses) that I wish we'd had more time to explore.
If you're planning a trip to Scotland, certainly don't just visit Edinburgh as Glasgow has a lot to offer.
Have you been to Glasgow? Did you love it as much as I did? Would you take a Glasgow walking tour?