Lake Bracciano is a beautiful spot approximately 32km from Rome in Italy. Three Italian villages border the lake on it's 32km perimeter – Bracciano, Anguillara Sabazia and Trevignano Romano. Visiting my Uncle in Manziana we took time out to drive around the lake and visit all three.
It's a part of Italy I am grateful to have visited but never would have had I not known someone living there.
Bracciano
Obviously as a child I wished I could live in a castle like a princess and given my name is Hebrew for princess this should have automatically been the case.
It wasn't until I visited Castello Orsini-Odescalchi (aka where Tom Cruise and Katie Holmes got married) that I realised princesses actually had it tough with the high ceilings and lack of modern insulation and heating systems. In the height of summer it was freezing.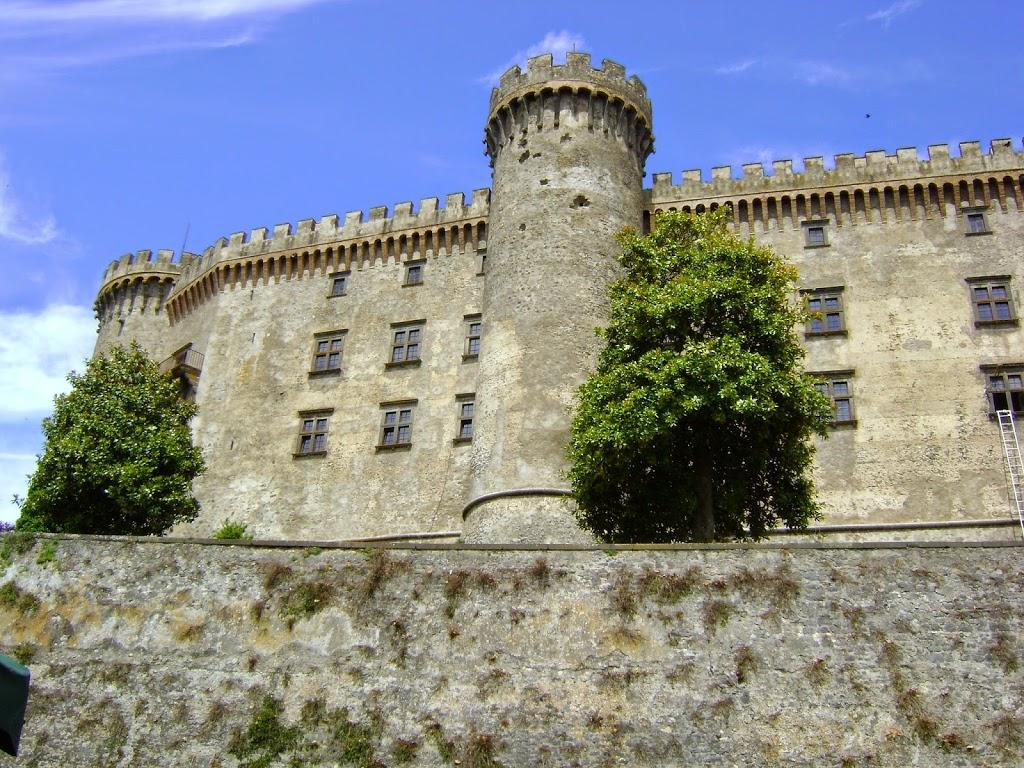 Guided tours run regularly (including in English) and take around an hour for 7 Euros 50. It's fascinating hearing the history and imagining what the castle was like in its full glory.
Bracciano itself is on a steep hill overlooking the lake. I was warned not to mention Tom or Katie to any of the locals as they came out in droves, decorating their town to celebrate the wedding, only to be ignored by the couple and their guests.
Anguillara
Anguillara is a beautiful old village with houses stacked up its hill. People were swimming on the shores and going about their daily lives.
Something I loved about Rome was the free drinking water available from fountains all over the city – Lake Bracciano is where Rome's drinking water comes from. Since 1986 controls have been in place as to avoid pollution of its waters, one example of which is that Motorboats are strictly forbidden on the lake (with a few exceptions such as for a few professional fisherman and the authorities). This adds to the peacefulness as well as making Bracciano one of the cleanest lakes in Italy.
Terevignano
Further around, our final stop Terevignano was quieter with park-like areas. On the hill were the ruins of Terevignano's own castle.
We sat outside a trattoria on the lake shore and shared a margherita pizza and Italian wine in the sun by the lakeside.